Tim Forte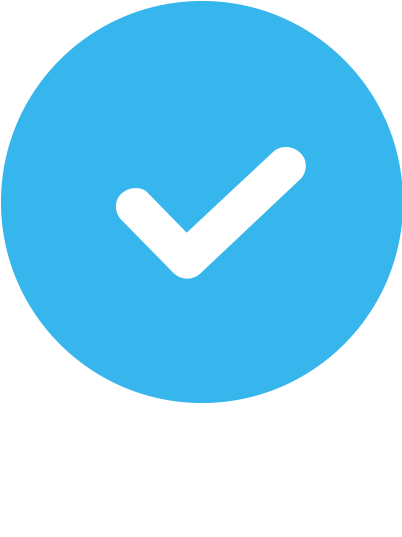 Verified
25 Reviews
About Tim
Hi I'm Tim Forte nationally certified personal trainer. I will gladly come to your home or personal gym -- plus help with meal planning and whatever other lifestyle changes are necessary to meet your goals.
For over a decade I've specialized in custom in home training programs with nutrition.
I'm one of a few personal trainers certified in metabolic interval weight loss training. If you're looking for Fitness Boxing I can incorporate this high energy calorie smashing workout into a one-of-a-kind program.
As a health and fitness professional with over 15,000 sessions trained, I have the experience and knowledge to get the job done! With a background in management with companies like Expedia and Geico, I bring unmatched customer service and professionalism.
I will be by your side every step of the way and I'm always available to answer any questions night or day.
You will achieve those lifestyle change's you always wanted, so you can improve your quality of life.
Areas of Expertise
Strength Training

Weight Loss

CrossFit

Core and Balance

Nutrition

Flexibility and Mobility

Boxing

Muscle Gain

Kettlebells

Cardiovascular Conditioning

Corrective Exercise

Muscular Definition

Posture

Functional Training

Sports Performance Training

Yoga

Myofascial Release

Cross Training

Wellness
NCCA Accredited Certifications
NFPT Certified Personal Trainer
Additional Certifications
The Cooper Institute Biomechanics, Metabolic Training Certification
Who I Especially Like Working With
Rehab, Seniors, Youth
Training Areas Served
In-home or Outdoor Personal Training
My daughter has fought obesity her whole life. When she was 14 she started making changes and lost a lot of weight. She started competing for Miss American's Outstanding Teen so her fitness really mattered to her. We had a trainer for 2 years and she never could lose in some areas. The legs were always her downfall. I saw a Facebook post about a metabolic trainer and I called Tim and spoke to him about my daughter. He made a few changes to her diet and started an exercise program that worked. He made her workouts fun and he encouraged her and she wanted to work out. Then she started seeing awesome changes to her body. Awesome results—Tim has not only produced great results but he continues to encourage my daughter to work out and eat right. I love that she can send him a text and he will answer all of her questions. I think my daughter has a desire to work out and eat right because she feels like he truly cares about her as a person. In conclusion, Tim is not only a great trainer, but has become a mentor and friend to my daughter.
I was in my early 40s and started to gain a lot of weight and not feeling healthy. I had worked out on my own before in my 20s and 30s and could lose the weight no problem but this time it was more difficult and realized I couldn't do it alone; then I met Tim. We discussed in depth what I wanted to accomplish and the goal I wanted to attain which was to be a certain weight of 195 from 215. Tim comprised a workout regiment that worked to increase my strength, build up my core, and devised cardio exercises/diet tips to assist in losing the weight. The workouts intentionally tested my body's limits but felt very satisfying after the session had ended. He is very understanding and flexible with my work schedule which is much appreciated. After 3 months of Tim's training and diet tips, I reached my goal of 195. I still go to Tim for a new goal of muscle building. I highly recommend Tim for anyone who is looking to attain a healthy, fit lifestyle with a trainer who gives you the information, the support, and the exercise sessions needed to attain one's goals.
Staying active was always my thing since I was a teenager and working out with trainers became the norm. For about a year, I completely stopped working out and became heavier than I wanted to be and felt sluggish all the time. I met Tim through a colleague who swore by his training skills and decided to give him a try. Already just into a couple of months, I have noticed a huge transition from my eating habits to craving our next official workout, and even pushing myself with cardio on days when I'm alone. Our workouts are always evolving and challenging! He continues to push my limits every time, and always shows me new ways of training that I have never seen before. In December I turn 30, and definitely looking forward to showing off my new body! Thank you so much Tim! Best trainer ever! Looking forward to continuously growing with you.
I joined a gym in mid November 2011. I did not enjoy exercising, but my friend needed a work out buddy and convinced me to join. During my first week I had a complimentary training session with Tim. I never thought of working with a trainer before, however after our first session I signed up for more and really enjoyed the experience. He took the time to sit down with me and discuss what goals I had for myself. He listened to what I wanted to accomplish and worked with me to get there. He provided information on eating healthy and encouraged me to make changes in my lifestyle. We started working out 2 days a week and then increased it to 3 days. Each session we did something different, so I was never bored by doing the same thing over and over again. My favorite part was when we did the boxing. Tim is a positive and motivating trainer and brings variety to his session. He never grew impatient with me and always encouraged me to push myself. I really enjoyed working with Tim.
I first started working with Tim at Gold's Gym. It was the first gym I had ever joined and he was there with me each step of the way. He walked me through my orientation and we immediately begin a training plan. He customized the workouts just for me and was able to keep it interesting and fun. There was never a set routine, we did something different each session. I saw muscles I never knew I had! He knew when to push me and the results were instant! He was very professional and always on time. I loved how he could work around my schedule. I would highly recommend him to anyone who is serious about starting a workout program.
Very pleased with the results! Tim's expertise, patience, training program and MOTIVATION got me back in shape and feeling great! I didn't miss training and followed his program and meal plans. I kept a diary with my meals and he would review it. That helped me a lot to cut all the junk food and the foods I thought were healthy. I highly recommend Tim if you are looking for a professional trainer that cares about your well being. You will look great in no time.
If you want a trainer who looks forward to seeing you and not his paycheck , Tim is your guy. Not only he helps you at the gym , showing you new workouts that work just for you, improving your techniques , helping you do perfect form. He also helps you outside the gym , telling you how to make good food choices , quick home workouts etc. And if your not able to get to him , he will go to you no Excuses. Tim is one of the best personal trainers out there, he will walk you all the way until you have reached you goal.
I'm has been an excellent trainer. He has a vast knowledge of physical training that will help you meet any goal. He also knows about nutrition, which is incredibly helpful to me because it is the area I needed the most work in. He has a friendly disposition and is willing to work around your schedule as much as possible to get your sessions in. But the true sign of his hard work is that he has helped me to lose nearly 20 lbs in only three months with my old clothes practically falling off of me.
So far so good! Tim is really nice and in the couple of sessions we had, I have had a great and fun workout. Tim also takes the time to give you advice on food, preparation and shopping for the right foods. No more excuses... time to get a personal trainer!
Tim has been great! He takes the time to learn about your goals and creates a plan that is easy to follow. He pushes you but you have fun while working. I've never had a personal trainer before and Tim made me feel very comfortable and excited to change my lifestyle. I highly recommend him if you are looking to get fit!
Tim is very knowledgeable in his profession and puts forth 100% interest and care for the health and safety of his clients. He is the best hands down because he truly cares about what he does for a living and it shows from the second you meet him.
Tim has helped me tons. He has not only reshaped my body but has also taught me proper technique and form. His help is not limited to the weight room, he will teach you proper diet and help you on the journey towards a fit life. Thank you Tim!
Tim has helped me tons. He has not only reshaped my body but he also has taught me proper technique and form. Training with Tim is not only a good workout but an educational experience on the proper way to approach exercise and incorporate it to your daily routine. His help is not just limited to the weight room. He is there as a mentor to teach you about eating properly, and live healthy. He is the best trainer I have ever had and I have been training with him for almost for years now. Thank you, Tim!
My husband and I have been working with Tim for a couple years now. He keeps us accountable for our eating and exercise (which we both need)! Keeps it challenging but also tailors to us when we need modifications. I would recommend him for any level.
I have never really been active in personal fitness, especially now as a father of two young children, but I've had a great experience so far with Tim. It is so convenient Tim comes to our office regularly and at a consistent time. He challenges us to different workouts each time so that I don't feel too sore the next day. He is very patient and understanding if I am struggling at any given time, even if I am not "in the mood" or simply too busy to work out. He has also helped me in choosing better foods and just general living habits so I can help myself feel better. Tim is just an all around great guy and I look forward to learning more from him.
I couldn't be more thrilled with my first month of training with Tim. Not only has he made the workouts interesting and something to look forward to but he has been so helpful with nutritional advice. I have lost 14 pounds so far. My clothes are fitting so much better but most importantly feel far healthier both in body and mind. Couldn't have done it without the nutritional advice combined with the additional tips for what to do in my workouts on the days when I don't see Tim. Would recommend him to anyone who was looking to get back into shape! Thank you Tim.
Tim is excellent! I've worked out with him for 18 months now and will continue to do so. He's energetic, keeps the work-outs engaging, and I've seen great results. On top of that he's on time and can be flexible with the schedule when possible. I definitely would highly recommend!
Tim gives a good hard workout and knows his business. If you want results this is the man for you! Also, he is constantly expanding his knowledge on other fitness issues...yoga and eating habits. You can't go wrong.
Tim has helped me tons. He has not only reshaped my body but he also has taught me proper technique and form. Training with Tim is not only a good workout but an educational experience on the proper way to approach exercise and incorporate it to your daily routine. His help is not just limited to the weight room. He is there as a mentor to teach you about eating properly, and live healthy. He is the best trainer I have ever had and I have been training with him for almost for years now. Thank you, Tim!
Tim knows his stuff. He will push you and knows how far to go. Knowledgable and experienced in motivating you to do your best. If you are looking to get back in shape, become healthier, or maintain yourself. Tim's your man.
Tim has done a great job in helping my husband and me improve our workout routines, fitness and stamina. He's tailored our routines to individual needs and occasional physical ailments (we are afte rall middle-aged). Tim also provides guidance on healthy eating. He's also been flexible in his scheduling during the two years we've been working with him.
I started with Tim about 1 year ago, after recovering from rotator cuff surgery. He has been patient and very helpful in bringing me along at a good pace. I am a 67-year old female who NEVER worked out: now I see Tim twice a week and have better balance, endurance, and strength. My husband (a long time runner) has been so impressed with my progress, that he now also works with Tim.
I have been training with Tim 2 days a week for about a year now. My motivation started when I got engaged and bought a wedding dress with a low back for our destination Hawaii wedding and wanted to get a little more toned before the big day! Our wedding was last week and I have never felt so good, I was toned for my dress and lost nearly 10 pounds (didn't have a lot to lose, but what I did turned into muscle). Now post honeymoon, I can def use some more toning to get me back where I was prior to the wedding with Tims help so I am excited to continue my workout sessions with Tim.
I have been working out with Tim for 3 years. In my 50's I had never really worked with a trainer before. He has been able to help me with my goals of building muscle and eating healthier. He stays continues to remind me of the importance of healthy nutrition while not being overly aggressive. He is able to make the workout in our home gym interesting and varied from boxing to variety of weights. I would highly recommend him.
I have been using Tim for almost 2 years. I am 66 years old and have been working out with trainers for about 25 years. Tim has a great understanding of the body and how to create creative workouts that are both interesting and challenging. He use exercises challenge your core and balance while isolating specific muscle groups. His workouts are extremely varied, interesting and effective. I highly recommend Tim for anyone of any age or fitness level.