Mariela Miller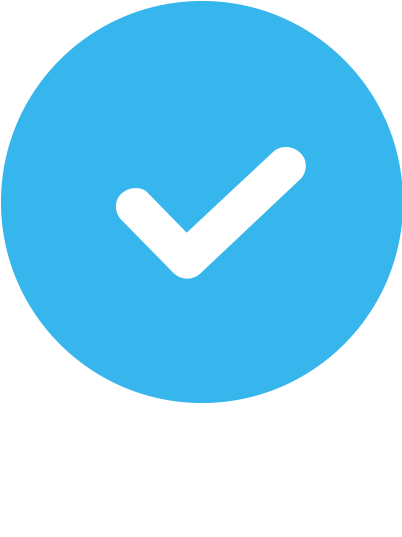 Verified
13 Reviews
Outdoor & In-Home
COVID-19 Vaccinated
About Mariela
As a certified Personal Trainer, I work with a broad range of people from ages 6 – 77 years old. I specialized in working with healthy adults, youth, older adults, and special populations. I have experience with healthy weight loss management programs for both men and women, senior fitness, and clients with health concerns such as arthritis, joint issues, rheumatoid arthritis, diabetes, high blood pressure, high cholesterol, heart disease, osteoporosis, spina bifida, low back pain, stroke, and cancer patients, back injuries, hip replacement, knee replacement. We also deal with the effects of stress, the loss of strength and functional ability. My purpose is to maintain or improve your quality of life. My goal is to enhance your health and fitness lifestyle!
My favorite client story
My favorite client story is the one that improves my clients health. I have clients that have arthritis in the legs, hips, and other areas when they come to me to let me know they are finally able to be more active in their life, that the doctor already took them off medication and that they have lost 25 pounds, that is a great story.
My favorite exercise
My favorite exercise is a lunge, it works many different muscles at the same time.
My favorite quote
Enhance your health and fitness lifestyle
My training philosophy
I believe that the balance of fitness, nutrition, mind and spirit is essential to a healthy lifestyle.
My training experience
I work with a broad range of people from ages 6 - 77 years old. I specialized in working with healthy adults, youth, older adults and special populations. I have experience with healthy weight loss management programs and clients with health concerns. You will always be glad you came to train with me. My goal is to Enhance your Health & Fitness Lifestyle.
Areas of Expertise
Strength Training

Weight Loss

Core and Balance

Flexibility and Mobility

Posture

Kettlebells

Functional Training

Cardiovascular Conditioning

Injury Prevention

Stress Reduction

Wellness

Nutrition
NCCA Accredited Certifications

ACE Certified Personal Trainer
Additional Certifications
PFIT Certified Personal Trainer
Education
BS in Biological and Physical Science
Who I Especially Like Working With
Cancer Survivors, Overweight/ Obese, Peri/Post-menopausal, Post-rehab, Rehab, Runners, Seniors, Women
Medical Conditions Experience
Arthritis, Back Pain/Issues, Depression, Diabetes, Fibromyalgia, Hypertension, Kidney Disease, Knee Pain/Issues, Lower Body Pain/Issues, Multiple Sclerosis, Obesity, Osteoporosis, Piriformis Syndrome, Plantar fasciitis, Postural Issues, Sciatica, Scoliosis
Additional Languages Spoken
Spanish
Training Areas Served
In-home or Outdoor Training
I have been working with Mariela as my personal trainer for several months now. I have had many trainers in the past and Mariela is by far the best I have experienced. She is attentive, motivating, encouraging, and I can tell that she really knows what she is doing and she truly cares about your goals and success. I was never able to reach my goal weight until I started working with Mariela. I was overweight when I began her program, now just after 5 months I am at my goal weight. She seemed to know exactly what I needed to do in order to lose the weight, get toned, and keep it off. She also gave me nutritional advice to help keep me on track. I loved how she was willing to come to my house for a workout, meet me at a nearby park, or invite me to her personal studio once it got hot outside.
Physical trainers are many but few possess the qualities to appropriately evaluate the strengths & weaknesses of the client to then follow through with an exercise program that the client enjoys and is the right fit. Mariela Miller is a professional trainer. I have had several trainers in the past ten years and after back surgery, my surgeon stressed the importance of strengthening core muscles. Mariela listens to what we need and explains the exercise, does the exercise with you, & coaches you through it. Depending on your strength, she challenges the muscles to work harder and modifies accordingly. Her muscle strengthening and balancing exercises are never the same routine, always encouraging us along the way to take it to the next level. My husband and kids have noticed a difference in the way my clothes fit and I noticed increased energy levels. For me, personal training is important so that I can achieve effective, non repetitive workouts, get the proper supervision to do it right and have the motivation Mariela gives me. Its the best investment I have made in my health. I highly recommend Mariela Miller.
Mariela has a great wealth of knowledge. She focuses on proper form and taking her clients from their current fitness level to the next level, and then to the next level after that. She pushes, but also encourages and supports. She truly cares about her clients and her clients' fitness goals. I routinely recommend her to my friends and family, because I know they will not be disappointed.
I've been working with Mariela for 6 months and have seen amazing results in that time. I have never felt stronger or healthier. Mariela has a perfect combination of diverse training methods, individualized exercise programs & challenging yet achievable goal setting. Mariela is a truly excellent trainer. She is the perfect combination of tough and warm and she works with the whole person — mentally, emotionally and physically. Because of her efforts, I am stronger and more flexible, I have better balance. Mariela is passionate about fitness and it shows through the energy and enthusiasm she brings to every session. Her easy going, friendly personality creates a relaxed, comfortable atmosphere. She makes each workout challenging, creative and most importantly, fun! She also places a high value on correct form with each exercise. She motivates me to push past my limits to get results. If you are serious about changing your life for the better, Mariela will lead you every step of the way and most importantly, working out has become fun. I recommend her without reservation. Sincerely Rick Bush 48 years old
Working with Mariela is an amazing experience. She really listened to my requests, took the time to understand my limitations and tailored my workouts accordingly. She was able to really make significant improvements in my strength and balance in a short amount of time. I would strongly recommend her to anyone interested in working with a personal trainer.
Mariela has been my personal trainer for several months. I reached out to her to help me strengthen my back which had been injured in a fall. After many months of orthopedic treatment and physical therapy, my doctor suggested that I find a trainer to help me strengthen my core and surrounding muscles to support my back. Mariela has developed exercises for me to do just that while also working on my balance which I did not realize was part of my problem. Results have come quickly! I am stronger and my back pain has improved greatly. Mariela is fun to work with and she varies my workouts so it never gets boring. She challenges me each time, but always pays attention to my needs to take care with my back. Her knowledge and experience has helped me immensely.
Mariela Miller is a certified trainer. She has been my personal trainer for 2 1/2 months. I have arthritis in both knees, one of which is "bone on bone". Mariela has the knowledge, expertise, and experience to develop exercises that are specific to the person. Mariela developed the type of specified training that I needed. Mariela has continued my training to get stronger and stronger not only with my knees but the entire upper body. Mariela is excellent at her profession. I have been given great improvements by her dedication to strength and health. The results are that I no longer use my knee braces and walking stick and I now have freedom for walking and freedom from pain.
My daughter (who has special needs) and I have been working with Mariela for the past 6 weeks, and she's made the workouts fun and rewarding. She's also adapted the sessions to meet my daughter's specific needs, to the extent that my daughter looks forward to each workout session
Mariela was my personal trainer and nutrition guide for about 1 year. During these months, she helped me set goals and meet them, learn how to eat for maximum energy and, most importantly, gain the inner drive to continue on the path to good health. She helped me achieve these results by being knowledgeable about her profession and making each client her personal focus. Mariela often called me to help me stay focussed on my goals. This personal interest has been the foundation for the physical, nutritional and emotional behavioral changes in my life. These changes would have been impossible without the guidance of Mariela.
Mariela is my first personal trainer and I must say that I was a little apprehensive at first on who I would be working with. Mariela has helped me get back on track with exercise and diet to help. She works around your strengths and your weaknesses. She makes sure if you have any medical or health issues so she and the client can work around them. She is very enthusiastic and caring with a positive attitude. If you don't feel like coming one day, she'll encourage you to get back on track again. Most of all, she helps you find ways of making exercise pleasant and not just a chore, so it will make it easier to make it part of your lifestyle.
Mariela Miller was my personal trainer for approximately six months. Mariela helped me set goals for my training, such as loosing weight, eating better and achieving overall better physical condition. Using these goals her friendly demeanor and professionalism made working towards them very rewarding. Scheduling training sessions were made simple by her flexibility and availability. She was also very responsive to any questions and requests that I had concerning my training. Overall, I was pleased with her training style and the results that she produces. For example, in the short time that I worked with her I lost a significant amount of weight and was eating much healthier. Altogether, I would recommend Mariela and her services to anyone looking for a personal trainer that is personable and will challenge you to achieve your goals.
Mariela has been my personal trainer for 1 year. We worked on cardiovascular and strengthening. She is very knowledgeable in fitness and nutrition. She cares about the whole person not just the exercise. Highly recommend her to anyone who is interested in being a healthy individual.
I'll be the first to admit I am not the stereotypical "Gung-ho" workout buff - she's patient and kind and always manages to leave with me having had a thorough warmup, stretch, and workout.
Are you a trainer?
Get new clients. Change lives.