The best way to find
a personal trainer.
Period.
Jersey City's best vetted and insured personal trainers delivered to your home, park, or building gym.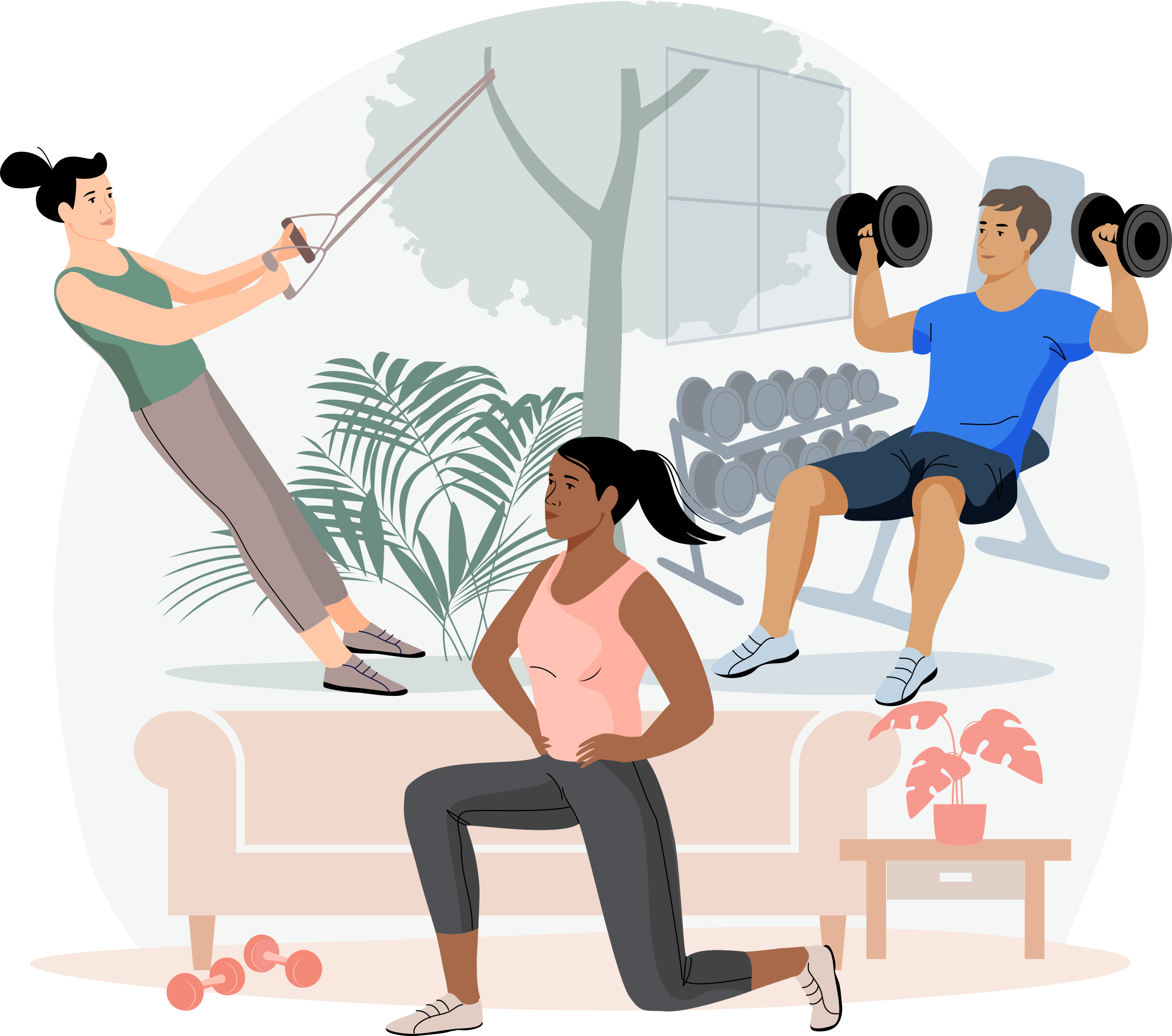 Now is the time to invest in your health.
Find Your Trainer makes getting fit simple.
Exercise where you want, when you want.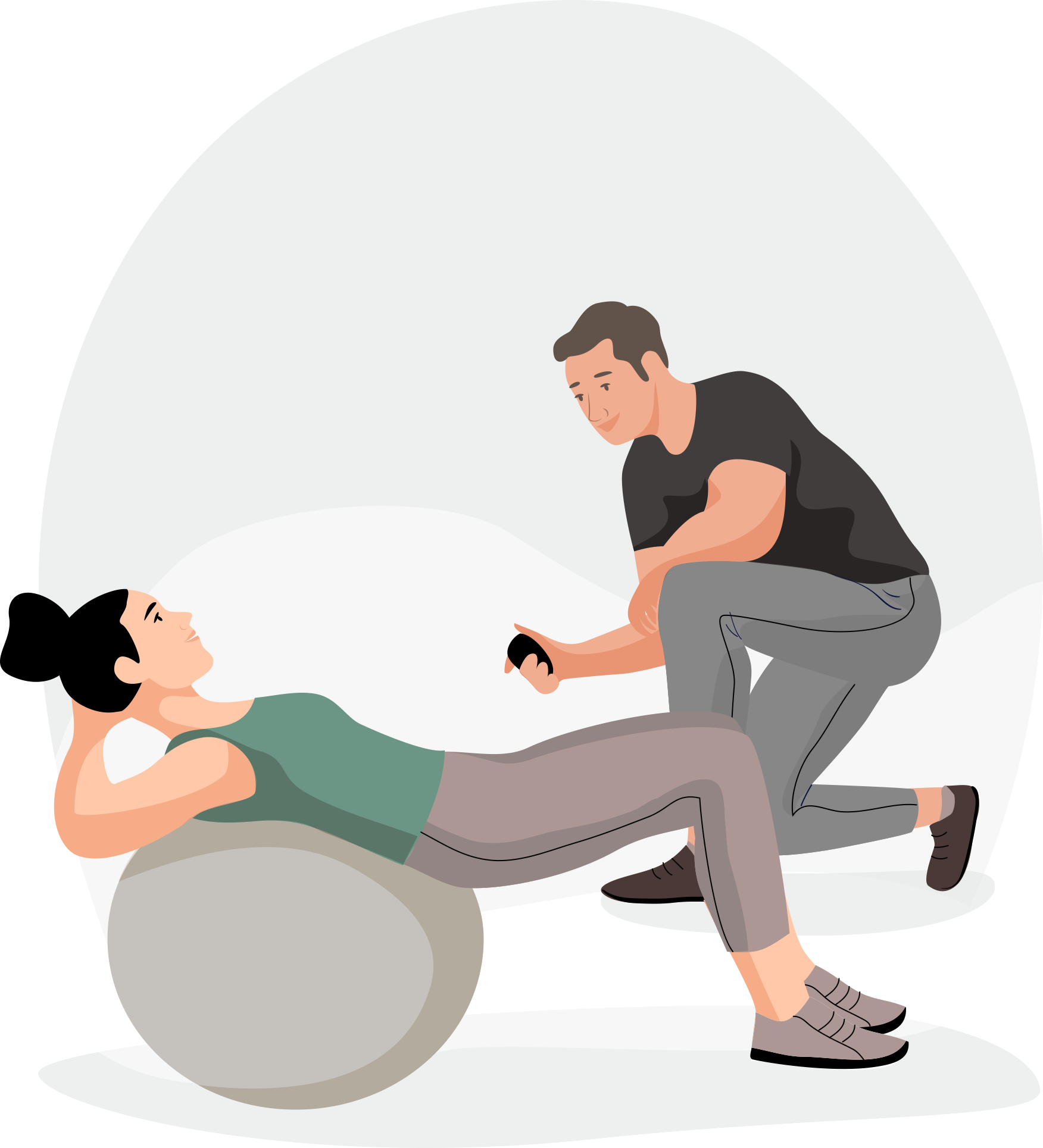 Let's face it, getting in shape can be hard. Our Jersey City personal trainers will create a personalized workout plan, show you what to do, and support you every step of the way. We are committed to your long-term success.

FYT Pros have helped thousands of people just like you.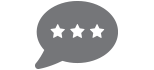 Read bios and reviews of personal trainers in Jersey City and pick the perfect one for you.
Jersey City personal trainer reviews

Personalized
I purchased a package for my mother remotely. Brooke has been very accommodating with my mother's needs and my arrangements. She personalized the fitness program to meet the physical needs for my mother's lifestyle change. I recommend Brooke.

Meghan
She is terrific and is helping me a lot.

Great Site.
Great site. Found a great trainer to help me achieve my goals.

high convenience
The site was easy and setting up a trainer that personally works around your schedule and location is perfect for what I need!

Find Your Trainer has been a great experience!
Finding and working with a trainer has been so easy through this site. No regrets!

Kristen Lane
Kristen is a great trainer and coach.

Great trainer!!
I highly recommended ruslana! I've done 1 session so far and it is nice to have a trainer that focuses on your needs and ability's. I'm only a beginner so it was nice having her break down how to target the areas I'm trying to improve!

Always punctual, prepared with a
Always punctual, prepared with a good plan, patient with me!

Great trainer
Annika is really wonderful. She understands what I need help with and is great at explaining why each exercise is useful. She is smart, lively, a joy to work with!!
How it works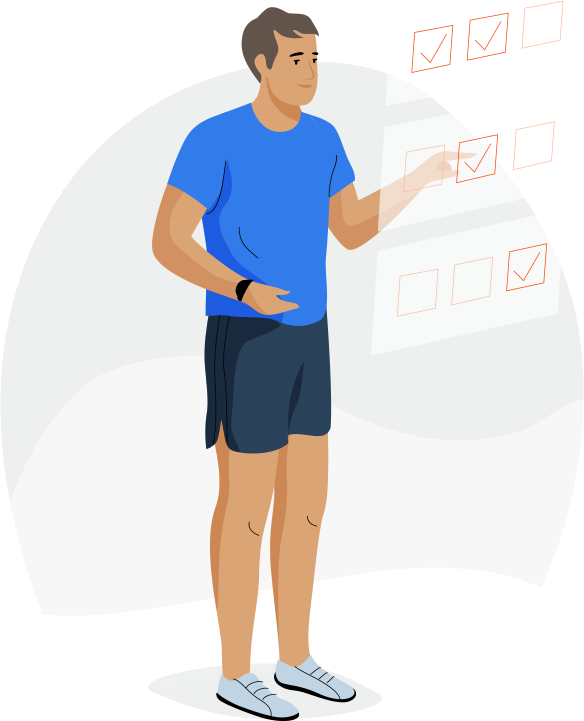 1. Take the quiz
Get matched & pick the
perfect local Jersey City trainer for you.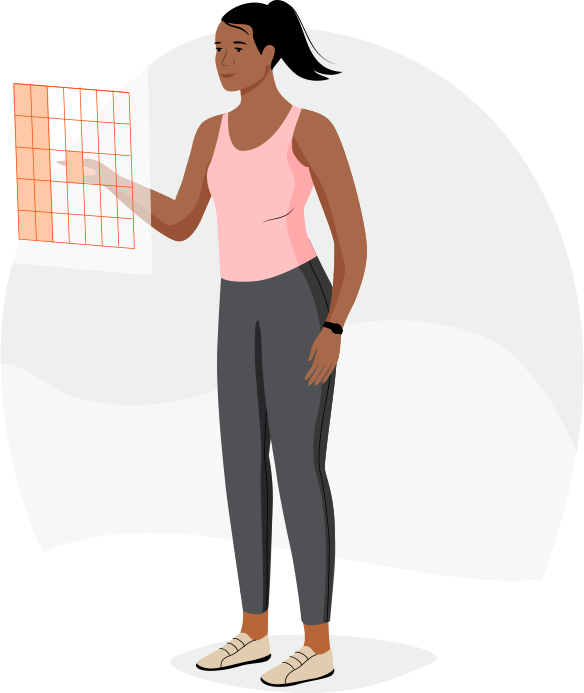 2. Book your session
Pick a time &
securely pay online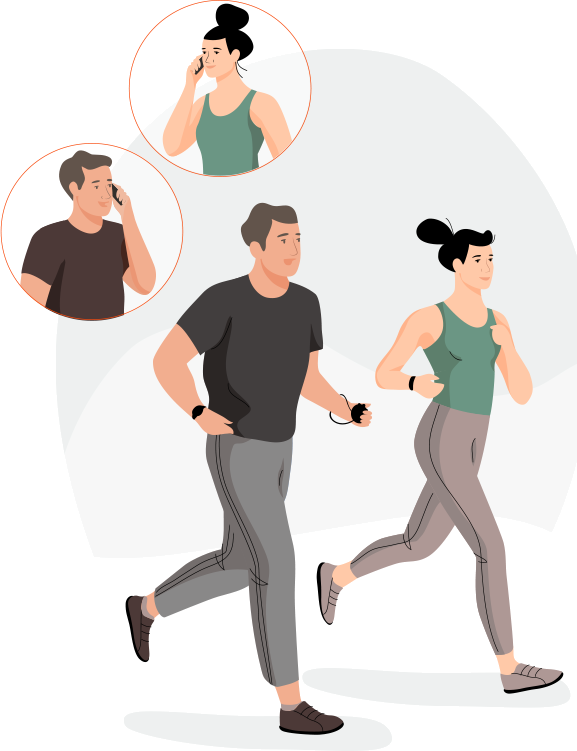 3. Get FYT !
Schedule your free phone
consultation & start working out!
The FYT promise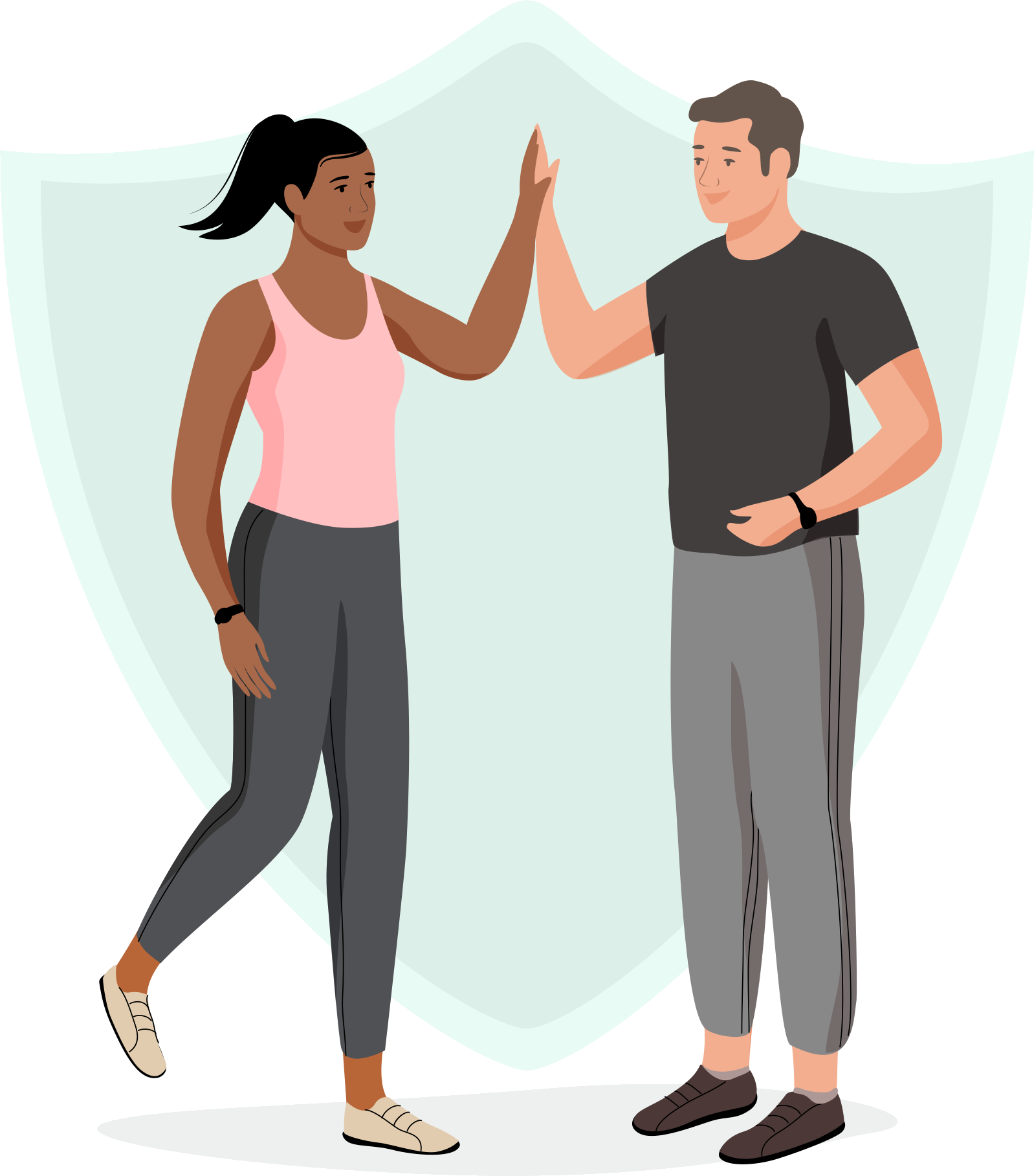 FULL money back guarantee after your first session if it isn't the BEST exercise experience you've ever had!

Always be supported. Never judged.

All FYT Pros are certified, insured, and complete a full background check.

Your trainer will bring all the equipment you need for your workout.

Free phone consultation after you book your first session.
As seen in








The best personal trainers in Jersey City
Anthony Flask
(6 reviews)
I've used 5 different trainers since the 2012 London games, and I've never seen the positive improvements I've had since starting training with Anthony. We built a new program that focused on balancing my body to reduce injury which also improved my performance and overall health. With other trainers, there were so many repetitive movements that only hindered my results on the strip. I've climbed back into the top 16 in the world and #1 in the America's in 2018 after falling to 27th in a 2017 season riddled with injury.
Train with Anthony
Sterling Brown Jr.
(2 reviews)
Sterling is Very focused and committed. He sets goals and expectation based on individual concerns and ability. He actively by my side for every rep, set and stride on the treadmill. He always stretches me to get the best output. He customize the training plan based on individual capability to accomplish the set goals.
Train with Sterling
Evan Levy
Evan Levy is the Owner/CEO of Driven Lifestyle Company, your go-to source for personal training, online coaching, and workout apparel. Born and raised in the suburbs of Northern New Jersey, Evan found an early love for sports and grew up playing baseball and basketball. He got bitten by the fitness bug during his freshman year at Rutgers University, learning how to lift in the College Avenue Gym, aka the Dungeon. He decided to turn his passion into a career, obtaining a Bachelor's Degree in Exercise Physiology and his NASM personal training certification, and never looked back!
Evan has over a decade of experience training hundreds of clients, from grandmothers to pro athletes and everyone in between. He has been fortunate to work in a wide range of various settings within the fitness industry, including: medical fitness, hospitals, corporate fitness, management, physical therapy, commercial gyms, and sports performance.
The only thing Evan enjoys more than living and breathing the fitness lifestyle himself, is sharing it with others. Using his passion, knowledge, and experience, he will guide you on your own personal fitness journey to get in the best shape of your life. He is a huge proponent of taking the principles of the fitness lifestyle (work ethic, discipline, goal-setting, etc.) and carrying it over to all aspects of your life: your career, your business, your personal relationships, your travel, and even your mindset. This is the key to a well-rounded, fulfilling life!
Evan is a former competitive powerlifter, competing for years in the World Natural Powerlifting Federation (WNPF) and obtaining best lifts of 385/285/465 in the 165-pound weight class. He has competed in Men's Physique competitions and has done fitness modeling photoshoots with some of the best photographers in the world. He also loves to travel, with a bucket list a mile long and a goal of working out in every country!
Train with Evan
Roger Almoguera
I have over twenty years of experience in health and fitness and the martial arts industry. I became a personal trainer in 1997. I hold certifications as a trainer from AAAI/ ISMA and NASM and a second degree black belt in Karate. I am an active blue belt in Jiu jitsu and Mauy Thai kickboxing. My passion is helping others achieve their personal health and fitness goals no matter how difficult it may be
Train with Roger
Stevens Florez
Normalize.Optimize is the concept which allows you to figure out how your machine is works, how to take steps to fix it if there's a problem to work around it instead of through it, how to find a measurable base of performance, and then taking it to the next level. Normalize. Optimize.
Train with Stevens
Are you a Jersey City trainer?
Get new clients. Changes lives.