Amanda Dasilva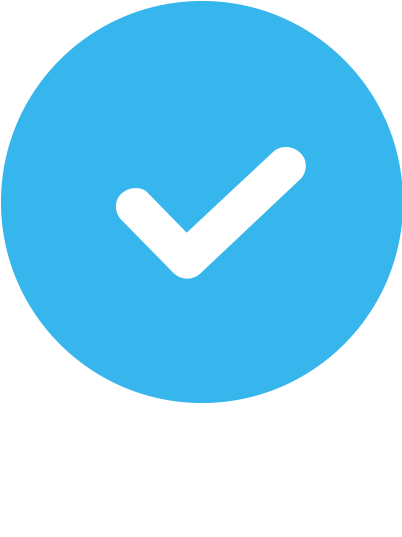 Verified
9 Reviews
Virtual Training Only
About Amanda
HOLIDAY SPECIAL RATES UNTIL FEB!!. I became a personal trainer because I relate to the struggle of finding the best you inside and out. Of trying everything and getting nowhere. For years, I struggled heavily with my own nutrition and exercise. I didn't know how to SEE myself and I certainly was lost at how to establish the body and mind I wanted in a healthy way. After studying more, opening my mind to my own body image, I was able to establish better goals and reach them in a healthy way. Fact is there are no shortcuts. Those ideas are toxics and limiting to your actual goals. There's no reason you can't be the healthier version of yourself you want but it takes work and most of all have to want it.
My goal as a personal trainer is to keep it real with my clients, help them see themselves in a healthy way, and to start loving themselves now and enough to create better imagines of themselves and also to fight to change. I want my clients to work hard but find joyful movement while leading to their goals. I keep my clients accountable and help them accept necessary changes while working towards their goals.
As my client, you will learn to accept yourself, accept challenges and face them head-on sans hesitation or fear. You will receive a customized program tailored to your goals. This will require you to really fight for a better you. Whether you are seeking to change your body aesthetically, heal an injury, find more joy in movement as you recover from ED or other addictions, become more functional, or simply just feel better, I am with you every step of the way. I am accessible to you 24/7. Nutrition is included in my process (if you are recovering from ED and have an nutritionist, that's okay too).. We will work together to become the person that you want to be, both physically and mentally.
Although I have a wide range of experience, my speciality is working with posture, corrective exercise, and those that struggle with eating disorders, body image issues, and anyone that has difficulty losing weight in a healthy manner. Men AND women are welcome, regardless of your goals or previous experience.
___________________________________________
Amanda is a nationally certified personal trainer, Nutritional Coach ad weight loss specialist through the National Academy of Sports Medicine (NASM), with additional certifications in Corrective Exercise (CES- NASM), Precision Nutrition (L1), Jillian Michaels Cert, Kettlebell and Bulgarian bag Certs, and Zuma cert. Experience includes 3 years as an Assistant Fitness Manager (Crunch Fitness) 2 years independent, and bootcamps. She has trained clients from the age of 8-80 years old, including those with injuries/postural issues, movement disorders such as Parkinson's disease, and other health issues, chronic conditions, or special considerations.
___________________________________________
PLEASE NOTE: Due to traveling time in the trafficked Los Angeles, I might not be available at your requested time due to travel times or location, please message me after booking with details of your preferred location and we can schedule your first session!
My favorite client story
I had a 65 year old client with a knee and wrist injury. She was in osteoporosis, often moody and could not touch her toes. Within our first 3 months together she could use her knees with FULL RANGE OF MOTION, was able to place added weight onto her knee and she could place weight on her wrist. Within 6 months she lost 70 pounds, and gained confidence. After our first year together, she was completely off all her medications and had stop her body from osteoporosis.

Not only had this client shocked her doctors with her improvements. They thought she would be in osteoporosis for the rest of her life. But this client's mood changed entirely. She dealt with stress and all the external factors flying at her with so much ease. Where before she would let her temper rise. In our sessions we often talked about other ways she could view a situation and tools to deal with stress. She took mental notes on everything from diet to exercise to mental health and literally turned her life around into a positive. And at 66 years old she was in the best shape of her life and met the love of her life. TALK ABOUT AMAZING!
My favorite exercise
Deadlifts. They are full body functional movements that incorporate: glutes, hamstrings, ankle mobility, upper back stability and core strength. I LOVE THEM. My girls and guys are strong, they deserve to do badass moves like this no matter how old they are!
My favorite quote
Still, like air, I rise.

(It's from a line a Maya Angelou Poem).
My training philosophy
You can, you will and you'll feel the worth.
My training experience
I spent three years as the assistant fitness manager of a corporate gym. This means I not only coached clients and members but also mentored trainers. Before that I trained more intimately. Now-a-days I work independently, at an amazing facility in LA. I love the freedom I have with clients to bring them to their goals.
Areas of Expertise
Nutrition

Strength Training

Flexibility and Mobility

Muscle Gain

Functional Training

Myofascial Release

Corrective Exercise

Core and Balance

Weight Loss

Muscular Definition

Posture

Kettlebells

TRX

Cardiovascular Conditioning

Injury Prevention

Stress Reduction

Wellness
NCCA Accredited Certifications
NASM Certified Personal Trainer
Additional Certifications
NASM Corrective Exercise Specialist (in progress), Precision Nutrition L1 (in progress), NASM Fitness Nutrition Specialist
Who I Especially Like Working With
Actors, Beginners, Bodybuilders, Brides-to-be, Cancer Survivors, Dancers, Disabled, LGBTQIA, Men, Middle-aged, Models, Overweight/ Obese, Peri/Post-menopausal, Post-rehab, Rehab, Runners, Seniors, Student-athletes, Women, Youth
Medical Conditions Experience
Addiction, ADHD, Anxiety, Asthma, Back Pain/Issues, Bad Posture, Breast Cancer, Cancer, Depression, Diabetes, Disordered Eating Recovery, Eating Disorders, Hamstring Issues, Headaches/Migraines, Knee Pain/Issues, Limited Mobility, Lower Body Pain/Issues, Postural Issues, Shoulder Issues, Stress, Tennis Elbow
I cannot speak highly enough about Amanda and my experience training with her. Prior to working with her, I'd trained with at least 3 other experienced trainers over several years at both crunch and equinox and I'd never quite been able to maintain my progress or reach my goals. That changed when I met Amanda; we trained together for about a year and a half and the results I achieved were the truly most substantial and meaningful of my life. Amanda is knowledgeable, and she makes the information you need accessible/ understandable, and supports you in making gradual changes over time. She brings authentic warmth, humor and heart to training sessions, and a genuine investment to not just your fitness goals, but you as an individual. While I did win a fitness competition at the gym while working with her, that wasn't even the best part- in my time with her I lost over 40lbs that I have kept off because she helped me learn how to lead a healthier lifestyle that was both attainable and maintainable. Amanda changed my relationship with/ to exercise and fitness, and their broader connection to my overall health and well-being in life. I am so much happier, healthier and balanced from knowing her and training with her, and I would recommend her to anyone in a heartbeat. Give yourself the best gift you ever gave, and schedule a session with her. I promise you'll be glad you did.
I trained with Amanda for almost 18 months in 2017-2018, and in that time, she proved she really can do it all! When we started I was the heaviest I had ever been, battling constant stomach issues, and preparing for a movie role that would require me to be much slimmer. In less than three months, working out only two hours/week, Amanda helped me lose almost 25 pounds and eliminate over 30% of my body fat, which not only drastically improved my health, it successfully prepared me for my movie role. I was happy with my new, slim physique, but decided I wanted to gain some weight back (lean muscle this time), and Amanda again stepped up to the challenge. By the end of that year, I had reached my dream body weight while keeping my body fat % low. Amanda even helped me get more practiced at and tolerant of stretching, something I've loathed doing my whole life and something that has definitely improved my quality of life in a big way. Not only is Amanda extremely good at what she does, she is a wonderful person. She is invested in her clients success, both in and out of the gym, and always helps her clients on their terms. She will work well with any ability level, tailor nutrition recommendations to any diet, and always brings out the best in everyone she works with. I would highly recommend her to anyone of any fitness level.
I have been working with Amanda for over a year now. She has been great to work with, she is very adaptable to my crazy schedule and helps keep me going. She has been very adaptable with my workouts, recognizing and accommodating various conditions I have experienced over the last year including herniated disks thus helping me in a quicker recovery. This year we are focusing on long term weight loss and her nutritional knowledge coupled with our workouts is helping in this goal. She cares and pushes you to succeed.
I love Amanda! She is the best trainer ever! She knows the best workouts designed specifically for me to achieve the results I want . She helps me tone, flatten my stomach and give me the butt I have always wanted. She tells me what foods to eat and what to avoid to help me maintain the results I am looking for. She also gives me exercise plans to do when I am not with her. She keeps me motivated and is always guiding and helping me get the body I want. I am not one that loves to work out but Amanda makes it fun and when you see the results you can't help but to stay motivated to continue!
Amanda is one of the best trainers I have ever worked with! She is kind, caring, considerate but tough when necessary. Amanda not only cares about her clients when in the gym, but she also takes the time outside of the gym to develop client specific meal plans and check-in on progress. Not only did Amanda help me change the way I look physically but she also helped me transform mentally. She always takes the time to develop a physical fitness plan that helps you push to where your body needs to go that day and nothing more or less. She's responsive when you ask to either pull back or amp up the intensity. And best of all, Amanda holds you accountable for the changes you want to see. I've been working with Amanda for over a year and have seen such positive results. But more importantly, she's helped me transform my whole lifestyle into a more healthy and physically active lifestyle.
Worked out with Amanda over a period of several months. She was engaging, thoughtful of my age and some physical limitations and convinced me to stick with a workout regimen. Her ability to be firm but also very funny made getting healthy enjoyable. Would definitely work with Amanda if I would not have moved from the area.
Amanda was fantastic. Looking forward to working with her regularly. She listened to our goals and pointed out issues we were having with the exercise and how she was going to address them. She really cares about her clients.
Amanda is Fantastic. She is just great. Always upbeat and knows how to push you without being a drill instructor. More importantly she is good and recognizing small muscle groups and areas where you need improvement and then finding ways to address them. It is about mobility and making sure you feel great, not just looking good.
Amanda's great! Amanda's both really positive and good at giving honest feedback. She listens well and she's very skilled at figuring out exercises to deal with my issues.
Are you a trainer?
Get new clients. Change lives.