Natalie M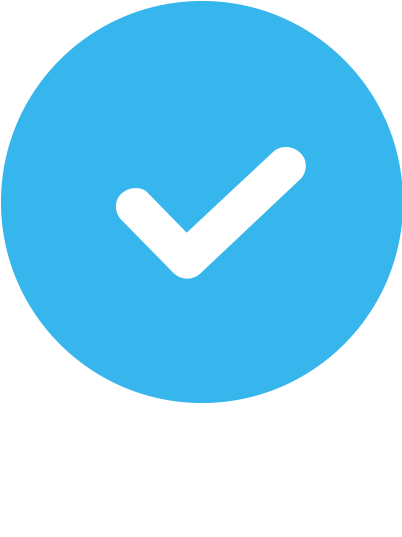 Verified
13 Reviews
Outdoor & In-Home
COVID-19 Vaccinated
About Natalie
*** HOLIDAY "Turkey to Mistletoe" SPECIAL! REDUCED RATE (POSTED FEE IS A REDUCED RATE FOR 30 MINUTE SESSION) *** REACH OUT between Thanksgiving and Christmas TO TAKE ADVANTAGE OF THIS NEW CLIENT DEAL! ***
Hi! I am a certified trainer based in Los Angeles, but I train clients all over the country virtually! I specialize in leaning, toning, no bulking... and my signatures are sculpting abs and lifting glutes! My workouts are tailored specifically for each client's needs and goals - including specialized stretches and PT exercises if needed :) I offer 30, 45, and 60 minute sessions :)

NEW: Half Strength / Half Yoga sessions available for an additional charge!
SCHEDULING: If you don't see the time you want on my availability calendar, always ask! You never know if there's been a last-minute cancellation or shift in the schedule!
WORKOUTS SPECIALIZED FOR YOU: If you have something very specific you are prepping for... if you have a style of training you've done in the past and loved (or vice versa)... if your knee is acting up and you need to lay off it for a session or two... always let me know! I will tailor our sessions to meet your needs and goals - however often they change!
ANYWHERE TRAINING: Whether you have a fully stocked gym or NO equipment - I can give you effective workouts using whatever equipment you have! I train my clients everywhere! Travel workouts in hotel rooms, lunch-break workouts in offices, outdoor workouts on the beach or at the park... I have even trained clients a few times in hotel bathrooms (no joke) if they don't want to wake their significant others or kiddos!
PRICING *** PLEASE NOTE: for in-person training, an additional charge for travel time may apply.
THINGS MY CLIENTS MOST OFTEN SAY ABOUT MY TRAINING:
* "I love how you challenge and encourage me but not like a drill sergeant!"
* "You're great at pivoting in the moment depending on what environment I'm in, what equipment I have access to, and what is going on with my body that day."
* "I appreciate how you are flexible and understanding with my crazy schedule!"
* "I like how you always check in with how my body is feeling and make sure to address any issue I'm having that day!"
* "I love how you are so accessible - I can text you a question about nutrition or ask you for a reminder on how to do an exercise, and you are always happy to answer and even send me demo videos for no extra charge!!"
THINGS CLIENTS MOST OFTEN TELL ME THEY NOTICE ABOUT THEIR BODIES AFTER TRAINING WITH ME:
* Lifted, strong glutes (I get TONS of reports of boyfriends /husbands noticing this one!)
* Better posture
* Toned shoulders and back muscles (even that stubborn "bra-fat" area!)
* Abs (clients tell me all the time that they have never seen their ab definition until working out with me)
* Leaner legs (a lot of my female clients say that their thighs have bulked up with past trainers who don't understand women's bodies as well as I do... They notice pretty quickly that my workouts succeed in leaning out and toning their legs)
* Less lower back pain (I am very protective of your body and understand that most of us experience lower back pain from time to time - I incorporate back stretching and strengthening exercises into my workouts!)
* My focus on GOOD FORM! (I am continously watching and correcting your form on each exercise so you get the most out of the movement and don't risk injury!)
My favorite client story
I have so many! Working with a 70 year old woman who had never worked out - and was doing 1-minute planks within 6 months... Working with women from their engagement to their wedding and through their pregnancy and then as new moms getting back in shape... Working with a 17-year-old pageant girl who went on to win the "fitness" section of her state pageant... And I always love hearing from clients that they feel stronger, can fit into their skinny jeans, see definition in their abs for the first time, or get compliments from their significant others that their butt looks the best it ever has :)
My favorite exercise
I love seeing my ab definition, so I am big on core work! Plus, a strong core is the foundation for so many facets of an active lifestyle overall! I am always trying out new exercises and only include the most effective ones into my training rotation, so you can feel confident that the workouts we're doing are made up of the best possible hand-picked exercises!
My favorite quote
A year from now, you'd wish you had started TODAY.
My training philosophy
I will encourage, challenge, and guide you (and correct your form), but I will never push you to the point of risking injury. Looking your best is icing on the cake - feeling strong and being healthy are the most important things.
...But, don't get me wrong, might as well look our best WHILE we're all healthy and strong, am I right? :)
My training experience
I have loved fitness and athletics my whole life - I played softball and did competitive gymnastics, then did track & field and drill team in high school... Got my training certification at 19, and continued to grow in my own fitness journey throughout adulthood. I have been training as my own business for 13 years now, and I love getting to be a positive change in people's lives! <3
Areas of Expertise
Strength Training

Weight Loss

Flexibility and Mobility

Muscular Definition

Injury Prevention

Stress Reduction

Core and Balance

Muscle Gain

Posture

Functional Training

Sports Performance Training

Cross Training

Wellness
NCCA Accredited Certifications
The Cooper Institute Certified Personal Trainer
Who I Especially Like Working With
Actors, Beginners, Brides-to-be, Dancers, Men, Middle-aged, Models, Peri/Post-menopausal, Pre/post-natal, Seniors, Student-athletes, Women, Youth
Medical Conditions Experience
ADHD, Anxiety, Back Pain/Issues, Bad Posture, Bone/Joint Injury, Depression, Eating Disorders, Hamstring Issues, Hip Pain/Issues, Limited Mobility, Lower Body Pain/Issues, Pregnancy, Stress
Training Areas Served
In-home or Outdoor Training
I like the way she changes up the workouts constantly to keep them challenging and effective! I also like her style - I didn't want a drill sergeant type trainer :)
She has been so supportive of my goals. She's communicative and prompt and knowledgeable! Love my workouts!
I loved working out with her. She was quick to customize workouts depending on how my body was feeling and what I need to work on the most. She always came to our sessions with a positive attitude which helped spur me on!
Blue Blue is excellent at training targeted areas. I specifically needed Tummy and inner thighs. I am excited to say that am reaching my goals!
I really love working with her! She has been my trainer for many years and continues to challenge me as my fitness level improves. She has a great attitude and pushes you to give all you can without being too intense. And she is fun!
I am extremely grateful to Blueblue Studios Fitness for helping me with my post-partum recovery! We started meeting in January of 2022 after getting cleared by a physical therapist, but just couldn't keep up a routine by myself to keep improving. We met usually twice per week, trainer was very reliable and created a gradual increase over a year to get me where I wanted to be! Did a triathlon this summer so its official I have recovered! Thanks BlueBlue Studios!
Natalie is absolutely the best. I have been working with her for just over a year and I love the way I feel now. I am stronger and leaner and more flexible. Natalie is great at changing things on the fly, which is fantastic for travel. She'll give me a great workout no matter where I am or what equipment is or isn't available. I highly recommend her.
Natalie is amazing - I've seen incredible results from working with her and she really adjusts to make the workouts doable and effective - she's the best would really recommend! I had no clue how to work out before working with her and have just been beyond impressed by the results. :)
I do not even know where to start with Natalie. She is the most amazing personal trainer you could ask for, she genuinely has gotten to know me beyond just workouts. Her caring, kind and loving personality has turned her into someone i genuinely value in my life. I've gotten to know her for two years and honestly my workouts with her have always been the highlight of my week. She helps target specific areas you want to train and is objective with her routines!
Training with Natalie has been such a wonderful experience. She pays attention to my concerns and limitations without comprising an effective workout. Her virtual training sessions are focused and customized, and I find myself looking forward to them every week. I'm in the best shape of my life thanks to Natalie! 10/10 recommend!!
Natalie is hands down the best trainer I have ever worked with (and I was a trainer myself at one point). Not only is she flexible with my crazy schedule, she has managed to help me stay strong and lose weight. Her detail to form and function ensure you get the most effective and more importantly, safe, workout. If you want to see results, have fun and want to workout with someone who is dedicated to making sure you're successful in achieving your fitness goals…Natalie is the perfect trainer for you.
I've been training with Natalie weekly for almost 10 years now. She understands how to push your limits and progressively work with your body type, even for someone like me who hates working out! She's done wonders for me, and I would highly recommend her.
I train regularly but almost exclusively with weights. I have never liked cardio. I found it boring and could not find a routine that I could remotely enjoy. To be honest, I dreaded any type of cardio until I started training with Natalie. She was able to create a custom cardio program for me that was not only effective, but one that I thoroughly enjoy and look forward to doing on a regular basis. If you need motivation or something new in your workout routine to inspire you to push yourself to new limits, I highly recommend Natalie!
Are you a trainer?
Get new clients. Change lives.