Eder Saul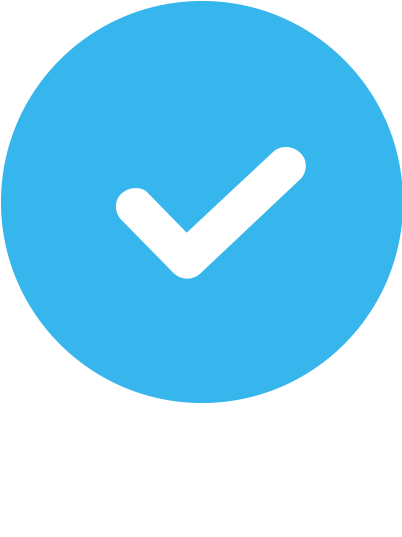 Verified
17 Reviews
Outdoor & In-Home
Virtual
About Eder
Having graduated from University at the age of 19 with an Industrial and Systems Engineering degree, I realized at the time that, in fact, Exercise and Nutrition were and still are the most interesting topics to me. I became curious about the way our bodies react to movement, food, the environment, and as I would discover a little later in life, to our emotions and thoughts. Ever since, I have devoured dozens of books on the topic, collaborated with several colleagues and fellow fitness experts, coached hundreds of people from all walks of life, performed more than 10,000 hours of work, but most importantly, I am proud to say that I have witnessed my clients experience a profound and revitalizing impact on their health, their strength, their bodies, their mindsets, and consequently, the way they experience themselves in the world. In essence, I now realize that exercise, proper nutrition, and rest are the cornerstones of a happy state of being, and whenever I feel uneasy or upset, I can always rely on these to get me back on the constant struggle that is life itself, and after my experience, I can see clearly that this effect is true for every single being that inhabits this planet.
My favorite exercise
The Squat is my favorite exercise. It represents the biggest challenge since it is perhaps the most demanding exercise that there is, but it is also the most rewarding. If you can survive a challenging squat session, you can accomplish anything in life.
Areas of Expertise
Strength Training

Weight Loss

Core and Balance

Nutrition

Muscular Definition

Muscle Gain

Kettlebells

TRX

Functional Training

Myofascial Release

Injury Prevention
NCCA Accredited Certifications
NASM Certified Personal Trainer
Additional Certifications
Kettlebell Athletics Level 1 , Precision Nutrition Level 1 Certification
Education
Industrial Engineering
Additional Languages Spoken
Spanish
Training Areas Served
In-home or Outdoor Training
Eder is an amazing trainer. He's very knowledgeable and fun to work with. His style of training is unmatched. He's not going to make you jump around or put you on a treadmill just to get your heart rate up, he knows how to get you sweating with exercises that LOOK easy. Eder strives to make sure you're doing exercises correctly. he's made me a better lifter for life!
Great trainer, flexible and easy to work with. Can accommodate a busy schedule. In my case, was able to train in my gym or his studio.
Eder is a thoughtful, skilled trainer. He focuses on athleticism and strength- and has an easygoing personality that makes him a pleasure to work with. Would absolutely recommend- he genuinely cares about your specific goals and will work with your schedule and lifestyle to help you achieve them.
Eder is extremely knowledgeable when it comes to assessing and implementing the best training program for your body type. I've always been athletic but didn't know what different exercises I can do as my body changes with age. In just 4 short months, I was able to lose 8% body fat--but my goal wasn't just to shed fat, it was also to get stronger and healthier with my nutrition as well. Eder ensured that my program included a great deal of strength training paired with conditioning drills. I definitely commend him for his knowledge how he tailors each program to the individual he's working with.
Eder is a great trainer. If you are looking to build strength as well as gain an awareness of correct form, Eder is your man! Not only did I get results when he was my trainer, he also gave me a better understanding of basic to complicated movements, especially with regard to weight training. He also has an immense knowledge of physiology. Often when I had muscle soreness in my hip, hip flexor, or shoulders we immediately addressed it at the start of the workout and, miraculously, through a stretch or a concentrated movement, the pain went away. I've been working out all my life and Eder definitely gave me a new perspective on a lot of exercises I thought I had a grasp on. Go to him if you are a beginner or a gym rat, he will absolutely benefit you!
Eder is an excellent trainer who helped me build strength the correct way. He is big on form and has a great feel for how much he can push you. He has a great depth of knowledge regarding strength training, mobility, and nutrition. Would not hesitate to recommend him to anyone looking for guidance in their training.
Eder is awesome! Very knowledgeable, listens to concerns, patient, focuses on form, easy to talk to, and makes working out very enjoyable! I think he does a very good job at listening to your goals and then creating a workout plan to reach them. Eder genuinely cares about his clients and has a passion for fitness. I think that it's very important to have a trainer who cares about his clients. A lot of times we think we will never reach our goals, or fail at pushing ourselves, he is great at making his clients feel confident and telling them they can do it!!! If you want to reach your fitness goals, Eder is your man! ?
I loved my personal training experience with Eder! My goal was to gain muscle mass and strength. Eder got me to bench press 4 plates which I never thought I would do. I noticed the size increase in my shoulders, my butt, and my quads. I was skeptical at first because the routine he had me do was different than what I had done for years. But, there's a method to his madness and it got me in the best shape of my life.
I've worked with Eder when he was a trainer at Equinox and he was such a pleasure to work with! He pushed me to push myself harder so I could get maximum results. He was very patient and explained forms and techniques well so I wouldn't injure myself. Definitely helps you reach your goals faster!
Eder is a great trainer. He keeps the momentum going, and pushes me to improve with each session. He's a funny, down to earth guy... which makes the hour a bit less painful!
My body has changed dramatically since I started training with Eder. I had never worked with a trainer before and I only did cardio for my workout, Eder taught me so much. I was amazed at how much stronger I have become and I enjoy spending time with Eder. He motivates me to challenge myself and I feel great because of his guidance. He's the best!
I have trained with Eder and highly recommend him. He is passionate about helping people reach their goals and will get you into the best shape possible. He knows the best strength training exercises and will push you just enough so that you meet your fitness goals.
Eder is a great trainer. He knows how to maximize strength. He's technically skilled and is fun to work with. I trained with him for a year and he completely changed my perspective on working out. Recently, I moved away from LA for work. Two things I miss: the weather and Eder.
Eder really helped me unlock my full weight lifting potential...even more than I thought I could do. He taught me how to do exercises correctly, fixing my form and style where I had been taught incorrectly. This helped me grow with balance and without pain. What a great coach. I highly recommend training with Eder Saul.
As a perpetually skinny guy who couldn't get a date due to my lack of self confidence, I set a goal to build lean muscle mass. I knew looking buff would give me the confidence I needed to approach beautiful girls. Eder came highly recommended, so I gave him a try. Talk about impressive gains. After only a few workouts my arms were popping through my shirts and my chest was exploding. So much so that I needed to buy bigger shirts. I'll admit the workouts were not a walk in the park - there were times I felt like giving up. But Eder always found ways to motivate me to push beyond my perceived limitations. And I'm thankful for him doing that. I've never looked so good in my life. As for my dating game, let's just say I'm booked up till the new year. And it's only June!
Awesome trainer, really knows his stuff! Can't say enough about his knowledge, attentiveness and the results he provides. I played sports and lifted weights growing up, but I've always been more of a skinny guy and wanted to beef up my strength and muscle gains to show off a little and move up a weight class in martial arts. I learned that power and Olympic lifts were the best way to do this, so after asking around I was told by several people he was the one to talk to. I worked with him for 3-4 months and saw a huge transformation in my body physique and strength. He was always dialed in on my form and knew exactly how to cue me to help correct it when I'd start to fail. More importantly, he helped me find the appropriate amount of exercise, rest and recovery that I need for my specific goals and body type, which plays a critical role in strength and muscle gains. Having worked with several other trainers before and after him, I can say he is definitely one of the best I've had the pleasure working with. I shattered all of my personal bests and outgrew all of my clothes by at least a full size. I had to buy a new wardrobe and couldn't be more pleased with how I looked popping out of my shirts! Haha. He really listens to what you want and customizes everything to what you NEED, (whether you like it or not!) which I think is why we pay all that money that we do in the first place.
Highly recommend. Great. Educates me on what to do for my body and how to eat. Really encouraging and great result based work outs
Are you a trainer?
Get new clients. Change lives.