Keith Williams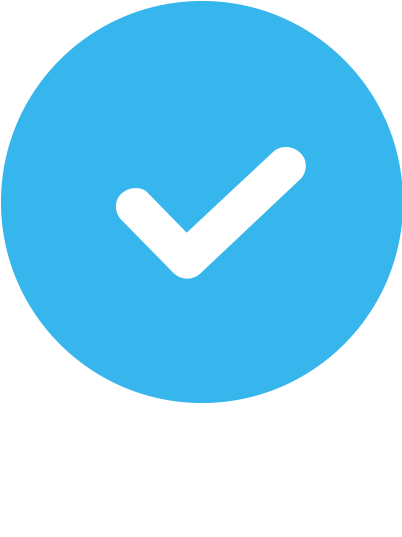 Verified
6 Reviews
Outdoor & In-Home
Virtual
COVID-19 Vaccinated
About Keith
Greetings! My name is Coach Keith, I'm a motivated, NASM-certifed Personal Trainer specializing in Corrective Exercise and Sports Nutrition. I also have a Bachelor's of Science in Health & Wellness from Purdue University Global. My in-home PT services are based in the San Fernando Valley district of Los Angeles, California.
To give you a little background into who I am, I proudly served with the United States Air Force for six years active duty and received an honorable discharge. I was determined to use the platform that the military provided me to get back into school and start my own business. However, there were many struggles that I was forced to face in the process. I started gaining unhealthy weight during my transition back into the civilian life and got into the worst shape of my life. I had high blood pressure, pre-diabetic and had horrible sleep issues due to my lack of activity and stress during the daytime.
It took a lot of low points and self-realization for things to finally start coming together. Looking in that mirror after my first exercise session in over 6 months, I knew that it was time to make a major change and overhaul my life. I started walking consistently twice a day for almost a year, introducing weight training and mobility to the mix once my joints no longer hurt from impact. I began to see a significant difference in how I looked and felt and it encouraged me to make smarter decisions with my eating habits. In the following year (two years in total) I was able to lose over 100 pounds of unwanted weight and got into the best shape of my life.
A typical training session with myself with include a comprehensive workout program based on your exact wants and needs. We will tailor your workout sessions and align them with your current goals. We'll include a warmup circuit that'll help improve mobility and stamina to safely acclimate your body to that day's workout. We'll include 2-3 strength and/or cardio based circuits following the warmup that will help you achieve core stabilization, muscular endurance, improved balance & coordination, improved sleep quality, better stamina & energy, lose unwanted body fat and increase your lean muscle mass. Each program is custom designed and be modified / adjusted based on your lifestyle, work life and personal life.
I work with clients from all backgrounds, ages, sex, gender and so forth, this is a judgment-free zone! My speciality includes working with clients with disabilities and who are managing health conditions that may affect their everyday life. This includes individuals who may be suffering from muscular or joint pain, recovering from injuries, clinically overweight or obese, dealing with nerve damage or loss of neuromuscular control, pre-natal / pregnant / post-natal women, recreational / scholastic / professional athletes, health professionals (nurses, doctors, surgeons, technicians), seniors, individuals on various medications, and so forth. My focus is to be attentive to your needs and cultivate a friendly and accepting atmosphere that will allow you to grow as a person and truly become the best version of yourself.
My favorite client story
I have been blessed to work with so many clients over the years who have had remarkable results from their training programs. One of my most recent clients started with me less than 6 months ago and has already lost 40 pounds of unwanted weight since we began our training program together. I cannot fully take credit for her amazing efforts because I understand that once the session is done, it is their mindset that will push them to the next level, regardless of how many check-ins I do. Being able to motivate her to strive for what she wants in life makes me so proud of her, she has come a long way and has continued to develop her knowledge of fitness and nutrition through consistent application of the principles I provided her. I can only wish her the best success in the future and hope that we can continue reaching milestones together.
My favorite exercise
My favorite exercise is HIKING. I remember starting my fitness journey and only being able to walk for short periods of a time before I would lose my breath or get dizzy. Things have changed throughout my years in this journey as I have grown to love walking and have used this exercise to help me lose over 100 pounds during the course of my weight loss. Its such a therapeutic thing to do before or after work, to relieve yourself of stress, clear your mind and find your inner peace.
My favorite quote
"If you stay ready you don't have to get ready!"

Preparation is key to your success so being able to accomplish your goals starts with proper planning. Nothing can be achieved effectively without the right plan in place--and even if that plan get adjusted/modified, the goal remains the same. This quote can be applied to several aspects of your wellness journey from preparing your meals ahead of time to avoid over-eating/eating out, setting out your workout clothes ahead of time to lessen the chance of procrastination, and planning your daily activity to ensure you can stay accountable with your health goals and reach them in a timely manner.
My training philosophy
Comfort in the short term can lead to discomfort in the long term. It is super challenging to stay focused in your wellness journey 24/7, but being able to understand the benefits and drawbacks from choosing comfort in the short term vs in the long term is important. I used to dread working out, even with my military background, and that was until I hit a brick wall and gained so much unhealthy weight. I learned that all those years of comfort led me to have so much mental discomfort and that was simply unacceptable for myself. Start now, learn that success will come with discomfort temporarily but will reward you with comfort in the long-term in the form of good health and mental clarity.
My training experience
After graduating from the Southern California Health Institute and obtaining 900 hours of hands-on technical experience, I received my certification in Personal Training from NASM (National Academy of Sports Medicine). In addition, I specialize in Corrective Exercise (injury rehab, mobility improvement) and Sports Nutrition, both certified from NASM. I also have a Bachelor's of Science in Health & Wellness from Purdue University Global, which has allowed me to enhance knowledge and provide a greater service to each client.
Areas of Expertise
Core and Balance

Nutrition

Strength Training

Weight Loss

Muscular Definition

Functional Training

Stress Reduction

Corrective Exercise

Flexibility and Mobility

Boxing

Muscle Gain

Posture

Kettlebells

Sports Performance Training

Myofascial Release

Cardiovascular Conditioning

Injury Prevention

Wellness

CrossFit
NCCA Accredited Certifications
NASM Certified Personal Trainer
Additional Certifications
NASM Fitness Nutrition Specialist, NASM Corrective Exercise Specialist
Who I Especially Like Working With
Actors, Bariatric, Beginners, Bodybuilders, Brides-to-be, Cancer Survivors, Dancers, Disabled, Law Enforcement, LGBTQIA, Men, Middle-aged, Military, Models, Overweight/ Obese, Peri/Post-menopausal, Post-rehab, Pre/post-natal, Rehab, Runners, Seniors, Student-athletes, Women, Youth
Medical Conditions Experience
Addiction, ADHD, Alzheimer's, Andropause, Anxiety, Arthritis, Asperger's Syndrome, Asthma, Autism, Autoimmune Diseases, Back Pain/Issues, Bone/Joint Injury, Brain Trauma, Breast Cancer, Cancer, Cardiac Rehab, Celiac Disease, Cerebral Palsy, Cognitive Delays, Dementia, Depression, Diabetes, Dialysis, Diastasis Recti, Downs Syndrome, Ehlers Danlos Syndrome (EDS), Emphysema, Fibromyalgia, Headaches/Migraines, Hearing Impaired (Deaf), Hip Pain/Issues, HIV/AIDS, Hypertension, Hyperthyroidism, Hypothyroidism, IBD, Infertility, Joint Pain, Kidney Disease, Knee Pain/Issues, Limited Mobility, Lower Body Pain/Issues, Lupus, Lyme Disease, Lymphatic, Menopause, Mild Cognitive Impairment, Multiple Sclerosis, Muscular Dystrophy, Neck Pain, Neuropathy, Obesity, Osteoporosis, Paraplegia, Parkinson's Disease, Piriformis Syndrome, Plantar fasciitis, Postural Issues, Prader-Willi Syndrome, Prediabetes, Pregnancy, Rotator Cuff Issues, Sciatica, Scoliosis, Shoulder Issues, Sleep Apnea, Stress, Stroke, Stroke recovery, TMJ, Ulcerative Colitis, Visually Impaired (Blind)
Training Areas Served
In-home or Outdoor Training
Coach Keith is amazing. Not only does he show me proper technique and correct my form, he also does everything right along with me; motivating me the whole time. Coach Keith also provided me with a nutrition plan that is easy to stick to. I lost 5 lbs. in my first week! Can't wait to keep going!
As a service member of the U.S. Air Force I went through a very challenging time with maintaining my weight and I had a pending PT assessment coming up. Passing my PT assessment meant that I would be able to better my chances of getting into the academy. After contacting Coach Keith and expressing my concerns about my upcoming PT test he put my mind at ease with real support and provided me with super helpful information. The programming he provided allowed me to improve my upper body strength and improve my cardiovascular endurance which was important for my test. After working with Keith for 8 weeks, I was able to pass my test with a 92%, improving my 1.5 mile run by 1:30 minutes! So happy I made the right decision and decided to train with Keith!!
he spends the time to make sure I do my best and I improve each time. He is very professional and knowledgeable. He switched around our program a couple of times based on his assessment of what my needs are in order to get better results. Thanks Keith.
Keith is a knowledgeable compassionate professional. I've been working out with him for six months now and he's so patient and skilled at adjusting exercises to suit my needs. He's great with a group of people, too. He keeps the workouts interesting and the time goes fast. I've recommended him to friends who are working with him now, too!
For sure the best decision Ive made in awhile is going with Keith as a trainer. He gives you every tool you need to build yourself to whatever your goals are with a step by step personal blue print. Anytime you have any kind of question or just need some motivation he always has your back. The guy is as good as it gets as far as personal trainer can go.
As someone who is starting from ground zero, Keith is a great trainer for me because he simplifies each movement and encourages me through my struggles. Just getting started, but I'm looking forward the improvements I will make with him guiding me.
Are you a trainer?
Get new clients. Change lives.