Dan Baker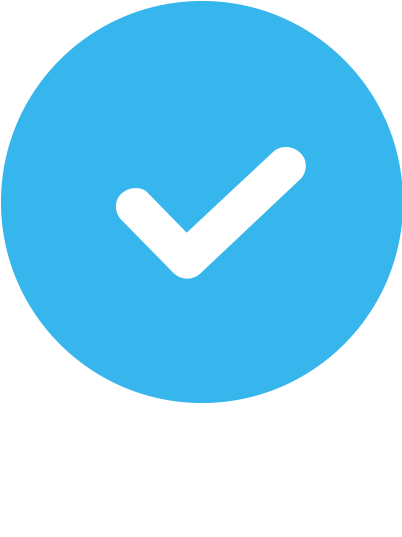 Verified
3 Reviews
Outdoor & In-Home
Gym
COVID-19 Vaccinated
About Dan
Over the years I've consulting with people trying to meet an array of different goals. Women and Men young and old trying lose weight, gain strength, tone and improve their overall mobility and functioning, high school and college students who wanted to try something different in their training or to bring their nutrition to the next level for a sport, those looking to gain some solid clean weight, as well as those who have retired or whose children have gone off to school and finally have the time to do something for themselves for a change. Learning proper form especially in some of the more complicated movements along with the importance of function, balance, moderation, planning and periodization are all critically important for anyone's immediate and continued long term success in reaching their health and fitness goals, as well as learning to listen to their bodies' own subtle cues. With anyone I believe in starting out by making small steady changes in diet and exercise routines which build upon one another.
Having lost over 150lbs a decade ago myself, I know firsthand where many are coming from, we all fall down from time to time but it's the getting back up that builds character and proves ones' mettle against the many adversities in life. Learning to never give up, digging deep within oneself, then refocusing on the promises and goals that you've silently made to yourself and finding the strength to carry on against all odds is what it takes to succeed. Eventually in time by building this way step by step, brick by brick, you'll look back one day and realize you have achieved something you once never would've imagined possible back when you first started. And I'd love to be a part of the team which helps guide you on your journey towards achieving greater health and fitness.
Certifications: A.C.E. Personal Trainer, A.C.E Health Coach, CP&W+ABD Wellness Specialist III, GNC Masters level Live well Nutrition and Wellness consultant and trainer, American Heart Association CPR / AED.
Areas of Expertise
Nutrition

Strength Training

Weight Loss

Muscular Definition

Muscle Gain

Wellness
NCCA Accredited Certifications

ACE Certified Health Coach

ACE Certified Personal Trainer
Additional Certifications
CPR/AED, GNC Green Belt Level Wellness Consultant, ABD & CPW Wellness Specialist III, CPR/AED
Medical Conditions Experience
Andropause, Anxiety, Depression, Hypothyroidism, Infertility, Joint Pain, Lyme Disease, Menopause, Obesity
Training Areas Served
In-home or Outdoor Training
33 Haigis Pkwy, Scarborough, ME 04074
Scarborough, ME 04074
Session Surcharge: $35
Gym Membership Needed!
I've been training with Dan for the past 9 months and I've lost 30lbs and gained so much strength and muscle tone back in my body. I feel so much better than I did before I started. I work out with him twice a week - he comes to my home, which is awesome because it forces me to be accountable! We do mostly strength training in our sessions, and he instructs me to do cardio 3x a week on my own. He is also *extremely* knowledgeable about how the body works and how different vitamins/supplements/exercises will affect different parts of your body. And, having gone through a significant weight loss himself, he has tons of knowledge on how to eat right, and great ideas for making healthy substitutions to otherwise unhealthy foods. My favorite part of working out with Dan is that he has taught me how to use everyday items I would find around my home to use during my work outs (for example, using gallon water jugs as weights! or the edge of the bathtub as a bench for push ups or dips!) This makes life really easy if you are like me, and hate to go to a gym! He is also understanding and flexible if I need to make a change to our schedule once in a while, and will do his best to accommodate, which is very nice! I highly recommend Dan as a personal trainer!!
Dan was a fantastic trainer. He really listened to what my goals were and definitely helped me move in the right direction to meet those goals. I would highly recommend him as a trainer.
A major shout out to my friend Dan Baker who not only helped me train for the tough mudder but helped me change my entire lifestyle. I'm happy to refer everyone I know to Dan. He's a personal trainer with a depth of experience at weight loss, strength training, nutrition and most importantly a patient helpful guide. With his help I reformed my eating, exercise, and overall approach to fitness. I achieved an energy level and satisfaction I never knew was possible. If you're unhappy with your fitness, considering a lifestyle change, or just need a few pointers to get started I encourage you to schedule with Dan. That's how I got started and it's made a world of difference. Thanks for all your help and patience Dan!
Are you a trainer?
Get new clients. Change lives.