Jayne Gomez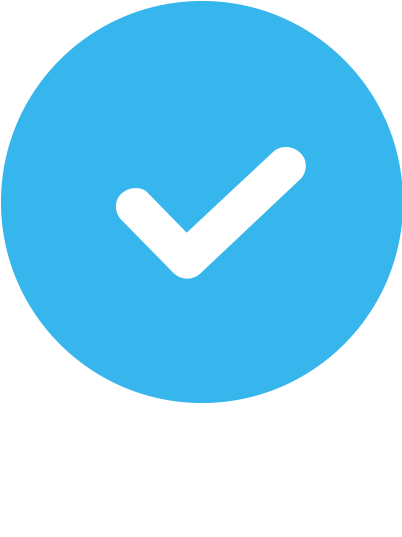 Verified
31 Reviews
Outdoor & In-Home
Virtual
About Jayne
My name is Jayne Gomez. I'm a Latina who found love in fitness as an outlet to help men and women all over the world to be healthier and more confident in their own skin.
As a seasoned fitness trainer and professional fitness athlete, I understand the struggles you face in balancing your busy lifestyle, family traditions, and health goals. You want to get in shape, but not at the cost of sacrificing quality time with your loved ones or missing out on Sunday brunch with friends. That's where I come in.
Not only would I give you the best workout of your life, but I'll also teach you how to eat properly for your specific fitness goals.
My approach is RESULTS driven, I'll deliver the results that you want and I'll teach you how to maintain those results for life.
Published and featured in several media outlets. I am a comprehensive fitness coach who helps my clients achieve their desired results by providing personalized meal plans and workout programs that fit their lifestyles. If you're traveling or can't find time to cook, I also offer personalized meal prep services to ensure you're always on track with your nutrition.
I have a holistic approach to fitness, and we understand the importance of adding value to every aspect of your life, not just your fitness journey.
With years of experience training clients of all ages, from 10-year-olds to 93-year-olds, I can adjust my training style to meet your specific needs, goals, and medical conditions.
My signature workout, HourglassByJayne, is a unique blend of exercises that have transformed not just my body but also that of hundreds of my clients.
My passion and fulfillment come from seeing each of my clients succeed in reaching their fitness goals, and I am committed to helping you achieve yours too. Let's work together to create a sustainable, healthy lifestyle that works for you!
My favorite client story
Fitness has given me the opportunity to make a very positive impact on my client's life and that's something I'm extremely proud of.
The following story that I'm going to share with you that "One Story" which has impacted my whole career...
A couple of years ago in earlier December, I got a call from Mr. M*.
Mr. M contacted me because he wanted to give his wife--what he didn't know was going to be a life-changing Christmas gift.
Mr. and I met up in a Starbucks location that was convenient for both of us. He explained to me that his marriage was not the same anymore, he said that his wife was not happy and he was very concerned about that, he didn't want to lose her.
Mr. M said that Mrs. M* gained a lot of weight after she had a baby and that she had tried everything but nothing really worked, so she was very discouraged and depressed. He decided to purchase a full month of training for his wife to give it her as a Christmas gift. Because I was Mrs. M "Christmas gift," we scheduled a Facetime Call on Christmas Day. With a red and green ribbon on my hair, I told Mrs. M I was going to be the one Christmas gift she will never forget about. Just after the first week of training, I got a call from Mr. M. He was astonished, he told me that Mrs. M was happier, she was more energized and their relationship was finally starting to feel alive again. A few months passed by and Mrs. M lost all the baby weight and more. Mrs. lost a total of 60 pounds! She was happy, she was upbeat and positive and she was not self-conscious about her appearance anymore. After her program was over, I got one last call from Mr. M thanking me for saving his wife and thanking me because I saved his marriage.

** My client's name has been modified to protect their privacy**
My favorite exercise
My favorite exercises are combined into my Hourglass By
Jayne routine, a routine created to achieve an hourglass-shaped body.
My favorite quote
"What the mind can conceive, it can achieve"
My training philosophy
Concierge-style personal training
My training experience
Hourglass body routine, Fat loss, Youth training, Calistethics training, Yoga, Toning, Weight training, Weight Loss, High-Intensity Training (HIT), Cardiovascular endurance, Fitness Competitions, bodybuilding, extreme weight loss (over 200 pounds), postpartum training, Wedding body transformation specialist.
Areas of Expertise
Core and Balance

Nutrition

Strength Training

Weight Loss

Flexibility and Mobility

Muscular Definition

Muscle Gain

Posture

Kettlebells

Functional Training

Cardiovascular Conditioning

Injury Prevention

Stress Reduction

Wellness
NCCA Accredited Certifications
NSCA Certified Personal Trainer
NCSF Certified Personal Trainer
NASM Certified Group Fitness Instructor
Additional Certifications
CPR/AED, NASM Master Trainer, NASM Weight Loss Specialist, IFBB Pro Bikini, WBFF Pro Bikini, IFBB Certified Personal Trainer, Nutrition, Nutrition Specialist, Nutrition Certification, Nutrition for Obese and Overweight Populations, Sports Nutrition, Sports Nutrition Certified, Sports and Fitness Nutrition, Weight Training, NASM Female Fitness Specialist, Fitness Nutrition, Eat to Perform Nutrition, Oxygen Magazine Contributor, Eat This Not That Contributor, Institute for the Psychology of Eating - Certified Eating Psychology Coach, Health Coach, Health and Wellness Certified, Healthy Intermittent Fasting & Keto Coach, BS in Health Science, Certified Health Coach, Muscle Pump Hypertrophy, American Muscle and Fitness, Life Coach, Lifestyle Consultant, Lifestyle and Weight Management - Program Design, Water Aerobics, Walking Coach, Coaching Principles, Certified Pre and Postnatal Coaching from Women's Academy
Education
BS in Sports Medicine, Journalism, Broadcast Media, BS in Health Science
Who I Especially Like Working With
Actors, Beginners, Bodybuilders, Brides-to-be, Cancer Survivors, Dancers, Law Enforcement, LGBTQIA, Men, Middle-aged, Models, Overweight/ Obese, Peri/Post-menopausal, Post-rehab, Pre/post-natal, Rehab, Seniors, Student-athletes, Women, Youth
Medical Conditions Experience
Addiction, Anxiety, Back Pain/Issues, Bone/Joint Injury, Depression, Fibromyalgia, Headaches/Migraines, Hip Pain/Issues, Joint Pain, Knee Pain/Issues, Lower Body Pain/Issues, Menopause, Neck Pain, Obesity, Shoulder Issues, Stress
Additional Languages Spoken
Portuguese, Spanish
Training Areas Served
In-home or Outdoor Training
Always there for her clients! Unconditionally . She keeps your motivation at 110% and that is the key of this process very attentive, set goals according to your own forces. Very patient! You will see the results within 2 weeks! I recommend her for sure!!!
What I like about Jayne Gomez is that she knows how to motivate me, she makes each of my training sessions challenging ! I recommending her as your personal trainer if you want to achieve your fitness and health goals! Jayne Gomez ensures that my technique is alway correct to avoid any injuries ! If motivation and flexibility and personal approach is what are you looking for then Jayne is the trainer for you!
I trained with Jayne for over 5 months and she was the motivation I needed to go to the gym and get back into shape! If it wasn't for Jayne's nutritional guidance and strict personal training I wouldn't have been able to lose 15 pounds by myself. She will definitely wipe you into shape!
I used to train with jayne in Miami. Jayne focused on helping me achieve my goals and made every session challenging and fun. My fitness has increased and I have seen improvements in my body. Different routines everytime i worked out with her. I will definitely recommend her as a trainer.
I trained with Jayne when she is used to live in Miami and absolutely love her She is very knowlegeable and very patient Jayne's know to push your without getting you hurt. She changed my whole perspectives about exercise and nutrition because of her lost 30 pounds of She did it. She taught me how to change my lifestyle and for that I thank you Jayne.
Met Jayne 4 months ago and I can tell you she is an absolute gem! I started with doubt because I have not been successful in the past. Jayne has changed that completely! I have lost inches and weight, but most importantly I have gained my confidence back. She is a STRONG and SWEET, TALENTED and TENACIOUS, AMAZING and ATTENTIVE but most importantly has a REMARKABLE way of keeping you engaged and looking forward to your next workout. For this reason I refer to her as a S.T.A.R. Trainer! Highly recommend working out with Jayne.
Jayne is an amazing person, super down to earth and always there for her clients! No matter what. She definitely knows what she is doing and very knowledgeable not too her and Michael are an amazing team! I highly reccomend jayne as a trainer :)
I love your training ure amazing and tipful; everytime I need your help youre there. I saw instant results in a short period of time while being in such a positive environment. its always great to look forward to training which is what i have with Jayne
She really pushy in a good way lol. She's a motivator and she very motivated. I love her vines and energy. She's the best , give her a try.
Great Workout And Fast Results. I started at 150 pounds. Down over 30 pounds in 4 months. And feeling amazing. I just turned 45 a few months ago. I enjoyed the work out. I can't sing enough praises for Jayne. She is the best trainer coach in LA. Thank you, Jayne.
Thank you, Jayne for all your hard work getting me into shape. I have to say not only look great, but I feel Amazing. I have never worked out with a Trainer before and it is well worth it.
I am Miss Earth Quebec 2015 first runner up. I must admit that being on the pageant industry is extremely stressful based on the amount of criticism we have to encounter on the daily basis. That's why I started to develop eating disorders. But everything changed when I first started training with Jayne, she made me understand that to be a true winner we need to make changes, she made me understand that exercising was not about punishing my body for the things I ate but uplifting my body to amaze me with the things I was capable of. Thanks to her and her positive feedback and extremely joyful sense of cooperating, I now am proud to say I am not dealing with no more eating disorders and I am ready to get my new title as Miss Trillium Canada 2017. Thanks Jayne! I will forever be thankful and I recommend her services to anyone and everyone dealing with weight lost and weight management. Simply the best trainer in town! Xoxox
I have been training with Jayne for about 6 months now and I can honestly say it has been the best training experience I have ever had! I am a 50 year old Male and have been training (with trainers) all of my life but Jayne brought so much more than personal training. Her work ethic, motivation, and constant effort to see us. For me she is the best and recomend her to everybody interest in get a shape.
The best trainer in the planet. She is so motivating and has so much energy. The routines she has gives amazing results. You will not be disappointed with her as your trainer!
I have been working with Jayne for the past 4 months. I'm 29 years old and started at 238 lbs. So far, I have lost a total of 35 lbs. At the start of my weight loss journey, I was a little hesitant to get a trainer. The fitness world was very intimidating to me. However, Jayne has been amazing. She is professional and personable and has a strong work ethic. She understands my needs and caters to them. She does everything in her power to make it as easy as possible for me to reach my goals. I appreciate her flexibility with my schedule. She drives out to meet me at 5AM (sometimes in LA traffic). Jayne is more than just a trainer--she is a friend, counselor, beauty guru, life coach, nutritionist all wrapped up in one! Without reservation, I HIGHLY recommend her to anyone thinking about working with a trainer. You will not be disappointed. It will be the best decision you make!
Well perfect combination not only is she a great trainer but also a great person. Committed to see your results, makes you keep up with your diet plan.
Excelente entrenadora, baje de peso de manera fácil, rapido y muy saludable. Con su motivación y actitud positiva hizo de cada entrenamiento una experiencia nueva y divertida para ayudarme a conseguir lo que me prospuse.
Solicité los servicios de Jayne Gómez en un momento de emergencia, necesitaba bajar unas libritas en poco tiempo. Compromiso es la mejor palabra que puedo utilizar para describir mi experiencia. Desde el momento en que le expliqué mis expectativas a Jayne, inmediatamente puso manos a la obra y me acompañó día tras día en mi proceso. Hoy, puedo decir que me siento feliz de haber tomado la decisión de elegirla a ella como mi entrenadora porque me hizo retarme a mi misma y logré demostrarme que con constancia y una excelente trainer ???? sí se puede!!!!
With the guidance of Jayne Gomez diet plan and daily work out routine plus her inspiration gave me the results I was searching for. I never had a private trainer so I had reservations at first if it was going to work. I can now state it was worth the effort and investment and recommend Jayne to anybody who is serious about getting fit!
It's been two months of having Jayne as my personal trainer and I have 3 good reasons to recommend her. 1st she is professional and punctual, she is always there for you . 2nd her diet plan works and it gives me the energy to keep going. 3rd the work outs are focusing on what my body needs. I've seen great results in two months , my cellulite has reduced greatly and I'm still losing weight. I definitely recommend Jayne , she is sweet, tuff and doesn't let you give up. Always encouraging you to keep going.
I just started training with Jayne and she is first of all a sweet person and is also a driven trainer. She will help you reach your body goals.
Hello Everyone, I'm Writing my review to share with others my personal experience, and biggest challenges over the years. Hopefully not only will this help others who can relate but also share the same struggles on a day to day basis on weather to make a healthier change or even worse let each day go by and falling more and more into our normal pattern of bad habits. over the years i have tried more diets and brutal cleanses that i cant count on my fingers!!!! Finally i came to the point that i just had to admit to myself that i didn't know what i was doing period when it came to losing weight. I thought i was truthfully smarter than ever needed to ask for help and i just needed to put in the work if i wanted to lose the weight i desired and feel healthier. now don't get me wrong i have tried my fair share of fancy trainers that my local gyms would pressure me to buy but non of it really worked and i was only getting more and more discouraged and depressed about ever having hope to getting myself back ! Im a 29 year old women who own a business and struggles with living 90% of my life in a office. my biggest struggles have not only been just not having time cook something healthy because im so drained from work. but also dealing with my anxiety. finally there was a point where i was having my anxiety on a regular basis and was most of the time even turning to alcohol for help.. this is when i knew i needed to make a change, comforting food was no longer a option nor was it even making me feel better at this point. i decided to look for a trainer and i was lucky to find Jayne. At first was nervous and wasn't even sure what i was going to do but i reached out to her and we decided to have a consultation. when i met Jayne i was stunned with how amazing her body was and i was like wow she is definitely the real deal. im the type of person that i need a role model and something to see as an example to believe in and that was Jayne. she was very sweet and considerate of my needs and took the time to listen to my struggles and i didn't feel judged i honestly felt like she really cared and wanted to help and wasn't just their to pressure me to sign up with her like other trainers had in the past. i decided to more forward and even though i was still scared its been the best decision iv made in a long time. this Women is amazing she supports me on so many different levels where even when i want to give up she's always their to tell me i can do it. she also makes our workout very enjoyable and not just a torture session. but don't get me wrong though she still kicks my butt. so far i am only 3 months in and im down 13 pounds and half way to my goal of losing 25 pounds. for anyone who's conflicted on if they should get a trainer i would highly recommend Jayne. She's changed my life and i love being around her as a person. her nutrition is very do able as well and not boring she changes my diet every month which i love this way i stay on track. this investment has been well worth it and better yet my anxiety has gone way down i now feel happier and starting to love my body and myself again which is worth every penny thank you Jayne !! -April
My experience with Jayne has been wonderful! Jayne has been training me but most importantly teaching me how changes in my lifestyle choices, will allow me to achieve and maintain the results that I want in my personal health. It is a journey that is much more than physically looking good, it is about changing food and lifestyle choices. Jayne has brought an amazing mindset and has been able to coach me every step of the way! I can say Jayne wants the best for me. She cares for her clients and knows how to get results if you are willing to be 100% coachable and learn to trust her.
I HAVE WORKED WITH ALOT OF TRAINERS SINCE I AM ALWAYS TRAVELING BOTH MALES AND FEMALES BUT JAYNE HAS BY FAR BEEN THE BEST ONE I HAVE EVER WORKED WITH! BEST TRAINER PERIOD.
Best trainer I could ever ask for, so patient, knowledgeable and punctual. Not only does Jayne takes care of my workouts but she also creates a personalized meal plan for me every month. I'm beyond grateful for everything she's doing for me. I'm down 20 pounds in only two months and not only do I look better, but I feel energized, happier and definitely more confident. THANK YOU JAYNE!
Jayne is Amazing. She cares about your goals. Hiring Jayne has been the best decision I've made. She offers several other services that help you to succeed on your fitness goals. Make sure you also ask her about her meal prepare services, the meal are to diet for me!! With a combination of the meals and training, I've lost a significant amount of weight and body fat and I'm 54!!!
Perfection just perfect ! That is the word i think fits working with her best Jayne makes everything about our workouts together feel perfect she is there to attend to every need I might have her workout are tailored to my goals but even to my crazy daily life she knows how to manipulate every exercise to any occasion ! I love it and I love working with you Jayne lets keep going 6 More month until the BIG DAY!
I genuinely recommend her. Her patience and support really motivated me to push my body to its limits and kept me coming back for more. Now two months later, I look forward to waking up and putting in the work with her. My waist and arms slimming down is almost a bonus at this point. One of the best decisions I've ever made.
Jayne is one of the kindest & supportive trainers I've ever worked with. Her breadth of knowledge was refreshing and helped to keep me engaged to push harder. I've been so inspired and am so glad I got to work with her.
If you're not certain about training, see Jayne for a consultation. I was extremely hesitant but after years of poor dieting and fitness classes that didn't work I finally decided it was time to get professional help. I then met with Jayne and she developed a plan that would work hand in hand with my busy work scheduled and would also produce results. I've been working with her for about one month and I would never go back to trying to do this on my own. I've already lost about 10lbs and feel stronger than I've ever felt before. She makes you feel supported, she motivates you, and holds you accountable. Jayne pushes you in ways that makes you confident. You don't have to do this alone! Reach out to Jayne and let her help you. She's the best in the biz by far.
I am training with Jayne 3 times a week and I must say that my experience has been nothing short of amazing, I am receiving an unmached five-star concierge experience in the comfort of home, 3 times a week, timely and consistent, with a customized meal plan, and the most amazing workout routines that deliver real results. Jayne keeps me motivated, holds me accountable, pushes my limits and keeps it exciting. If you're looking for quality, reliability and real results then I recommend you try Jayne and i promise you won't regret it.
Are you a trainer?
Get new clients. Change lives.