Aggie Gorzkowska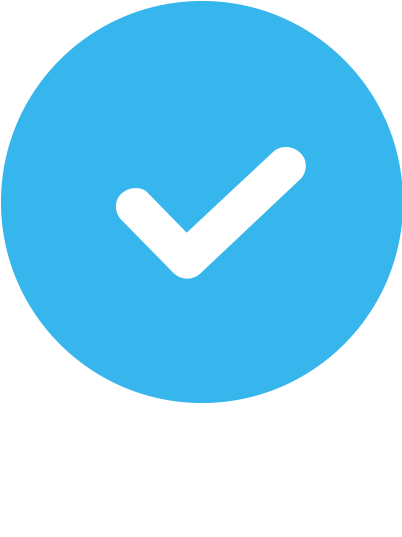 Verified
22 Reviews
Outdoor & In-Home
About Aggie
As a Personal Trainer and a Health Coach Aggie's mission is to motivate and guide her trainees to adopt a healthier lifestyle and achieve their goals in enjoyable environment. She believes that desire for personal change should not be focused only on physical attributes but on improving the individuals' activity levels, health awareness, as well as overcoming the limitations. Her approach to coaching combines enthusiasm, simple to implement solutions, effective exercise techniques and lots of fun! Have you ever tried a shoot through exercise?
Aggie is specializing in Strength & Conditioning, Weight Loss Programs, Core Training, Post Natal Training, Nutritional Cleansing Programs, Circuit Training, HIIT, Bootcamp and Health Coaching. With Aggie either losing weight, gaining strength or exploring your fitness potential is within your reach!
Training zone covers Cranford, Clark, Linden, Garwood, Westfield, Colonia, NJ. Aggie offers in-Home and online sessions in one on one or partner training format.
Jump start with Aggie to feel better!
My favorite client story
Shifting from 5 lb overhead press into 15 lb overhead press in 60 days!
My favorite exercise
lateral arm raises
My favorite quote
Jump higher than you think you can!
My training philosophy
Quality repetitions over the speed of the movement.
My training experience
15 years of experience as a Personal Trainer
Areas of Expertise
Nutrition

Strength Training

Weight Loss

Flexibility and Mobility

Posture

Kettlebells

TRX

Functional Training

Cardiovascular Conditioning

Wellness

Muscular Definition

Muscle Gain
NCCA Accredited Certifications

ACE Certified Group Fitness Instructor

ACE Certified Health Coach

ACE Certified Personal Trainer
Additional Certifications
Tabata Bootcamp Training, Lifestyle and Weight Management - Program Design, ACE Certified Fitness Nutrition Specialist, STRONG by Zumba
Who I Especially Like Working With
Overweight/ Obese, Peri/Post-menopausal, Post-rehab, Pre/post-natal, Seniors, Women, Youth
Medical Conditions Experience
Bone/Joint Injury, Diabetes, Hip Pain/Issues, Hypertension
I was a person nervous to work out and embarrassed by what I thought I couldn't do. Agnes has helped me to feel comfortable about working out while pushing me to exceed my limits. But she does so in a caring manner, conscious of my insecurities. Her goals are for me to meet mine, and that has made a difference in the process and helped me stay committed to exercising and working out.
Working with Agnes has been a great experience from every angle. She has helped me become a healthier person inside and out. I have become more flexible, stronger and more attuned to my body. I've developed a better relationship with food, learned how to combine different products and foods. I feel and look much better! :) Most importantly Agnes has helped me find my way to healthier life her holistic approach and coaching skills were exactly the right fit for me! Thank you Agnes!
I have played sports and worked out all my life. I am one of the very few whom crave to workout seven days a week, but that craving was intensified immensely when I was introduced to Agnes. I have never come across a personal trainer AND individual who is as passionate and intelligent about a physical workout and the ins and outs of nutrition. Agnes's positive energy is contagious. Her energy has improved my strength, flexibility, eating habits, and well-being. I am thrilled to be a client of hers.
I have lifted weights and exercised for years, but never has the quality of my exercise regimen been higher than it has since I started working with Agnes. Agnes focuses on cardio fitness, resistance routines, core strength and flexibility-but can elevate the sessions to platoon-type training. I am able to perform flexibility exercises that I could not thought of when we first started. She is a tremendous motivator and understands my energy level and limits during every workout. I have lost 18 pounds and 2 inches in the waistline and chest in 11 weeks and have changed my entire physique with the exercise and nutrition she has prescribed. Her sessions are organized and effective. She, finally, is a genuinely good and down-to earth person. I could not endorse a trainer more wholeheartedly. Thank you Agnes - I look forward to hitting all of my fitness goals in 2013!
I have had trainers in the past, but never had one as passionate and involved in my workouts as Agnes. She is more than a trainer. She is a personal health coach, who teaches you nutrition and exercise. Each workout is different, and she's fun to work out with! I love the way I feel and look! Agnes is the best!
When I got engaged I knew that losing weight was at the top of my list. My exercise routine consisted of doing the elliptical for 45 minutes 1-2 times a week and I barely saw any results. Choosing to have Agnes train me for my wedding was the best decision I could have made. Not only did she show me how to work out with weights, she pushed my body to new limits I could have never imagined. She also taught me about food and nutrition. I trained with Agnes twice a week for 6 months and lost a total of 16lbs! My body and face had completely changed and I felt so great about myself. Thank you Agnes for changing my body and life!
Working with Agnes improved my way of working out tremendously. She taught me proper techniques for working out and running that I now use every time. I was able to better organize my diet by using "the food diary" she provided and make healthy choices by keeping track of what I was eating. Overall, Agnes' training was a great experience!
Since I started trainings at Action4fitness Studio four months ago I have been able to achieve my goal of losing weight and maintain it. Agnes is such a professional trainer, her classes are effective and so much fun. I am very pleased with the results!
I feel very fortunate for having found Agnes's Personal Training Studio. Not only she has created a personalized program for me, but her encouragement, passion and humor create an atmosphere that motivates you to push yourself to the maximum possible. I have worked with many trainers at gyms throughout the NJ, but here is no trainer like Agnes. I can't wait our next session!
I am one of those people who can't push themselves on their own. For that very reason I feel very fortunate and blessed for having found Agnes. Working with Agnes has made all the difference. She is the perfect combination of tough and friendly. She created an individualized program for me that works with my strength level and challenges me mentally and physically. I feel awesome after each session. I'm stronger, have better balance and I am more flexible. I feel motivated to push myself harder to stick to the diet and exercise plan. Agnes encourages me to be accountable for what I eat and how much I exercise. It made all the difference in helping me to stay focused on my goal. She's there for me and I cannot wait to see her next time because I know our session will be fun. Who knew I would learn to love to sweat!
Working with Agnes is always an adventure and quite fun! She constantly strives to challenge me, not only with exercise, but also with nutrition. The rewards of my training with Agnes is really evident in my many activities; especially in balance and strength. She is very creative in maximizing each move to engage multiple body parts. Agnes is a good listener and alters the workouts based on what bothers you most at that particular time. I love being accountable to Agnes; her voice in the back of my head keeps me motivated in between sessions.
Agnes personifies everything that a prototype personal trainer should be. She's extremely patient and always has a pleasant personality. She will challenge you while providing encouragement the entire time. She has helped me to learn that I'm physically capable of a lot more than I readily assume. I love that she provides such good nutritional advice to complement the workout results and a healthy lifestyle. Agnes is truly an inspiration and has such an undeniable passion for helping her clients/me achieve our goals. I'm SO glad I was given her contact info by a friend! She came highly recommended.
My client, Jim Folgia, starting working with me in November of 2012. Jim and I worked heavily on core, cardio, strength and flexibility. Over the last 10 months, Jim's progress has been incredible. He's cut 4 inches in his waist and 25 pounds. Amazingly, in September 2013, after only 10 months of training, Jim competed in the Civilian Military Combine in Brooklyn, NY. In 7 minutes Jim did 91 repetitions of burpee to 20" box jumps, military presses (75 lbs.) and kettle bell swings (44 lbs.). The course was 4.5 miles, with 60 obstacles to overcome. Jim is a great example of what you can become with hard work, good nutrition and discipline.
Agnes is the most professional, kind and amazing trainer possible! She's extremely dedicated, pays attention to detail and is creative! Each and every session gets better and better!
I've been working with Agnes for over a year now and have noticed a significant improvement in my overall strength and cardio vascular fitness. This is due to her varied workout routines and nutritional guidance. Prior to working with Agnes, I was a regular at the gym but did not see much gain – if any. Today I am stronger and have more endurance. Agnes is a great motivator and keeps me focused on both my physical and nutritional health.
Agnes is an amazing coach. She makes every class unique, fun and is always motivating you to do your absolute best. I fully recommended her.
Agnes has a very good energy and she is knowledgeable about the body and choosing the correct exercises. ??
Great trainer, with a lot of energy and always have a good workout :)
She always comes up with a great class plan. Working hard and always looking forward for the best results. I always leave class with a positive attitude and looking forward to next class.
Agnes is a great instructor, she leads us through an awesome total body workout. I recommend Agnes to anyone who is looking for an honest, caring and very professional trainer, life coach or sports nutrition specialist. Thank you Agnes!!! I <3 our classes !
It has been 3 years since I first started training with Agnes and til this day, I am so grateful for having found her. Her exercises are creative, fun and effective. She is excellent at making sure you follow correct posture with each exercise she makes you do, ensuring you never walk out with pain from improper exercise techniques. I often get comments at the gym on how perfect my squats, lunges, etc are and that is all thanks to Agnes. Whether it is a one-on-one session or a group, she is conscious of each person she is training. I always leave her sessions with sweat dripping from my eyebrows, but feeling so good at the intense workouts we just completed. She makes you stronger by focusing completely on body-weight exercises in a high-intensity, short duration format. Not only will Agnes assist you with your fitness needs, but she also offers great advice on food alternatives and healthier choices. Since meeting Agnes, I have tested out other trainers as well but I can confidently conclude that Agnes is simply the best.
I have loved working with Aggie! She has helped me feel stronger, healthier, and more confident! I have never considered myself to be an athlete and have struggled with my weight for so long, but Aggie has made working out feel both fun and rewarding! Not only can I see the difference training with Aggie has made, I can also feel it. I am so glad she is my trainer :)
Are you a trainer?
Get new clients. Change lives.