Rebecca Vera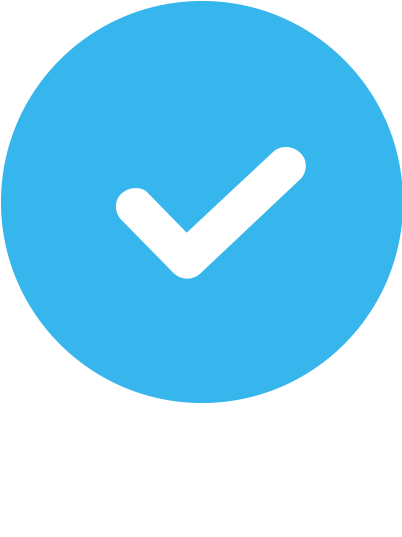 Verified
14 Reviews
Outdoor & In-Home
COVID-19 Vaccinated
About Rebecca
Get ready for the new you! Hi, my name is Rebecca. My personal training career began in 2010 before winning my first body building competition. Shortly after I achieved Professional status and completed my degree in Exercise Science. For the past 11 years I have dedicated my life to helping others achieve their fitness goals. While body building is my foundation, I felt the need to expand my horizon and went on to complete certifications in weight-loss management, trigger point therapy, TRX suspension training and FMS. I have a diverse group of clients with a wide range of fitness goals and needs. Whether it is fat burning, weight loss, muscle building or toning, I have a customized training program that is fit for you! Fitness is my passion and it is my life. If you are ready to make your health a priority and take your fitness to the next level then let's work together! Working with people to set goals and ACTUALLY achieve them is what I honestly love about my work. I truly care about each and every client I have and I'm willing to work closely with each individual to develop an appropriate plan that we can successfully tackle together. Today is the day, let's do it.

PS
If you don't see a time slot your looking for please reach out so I can do my best to open it up for you!
My favorite client story
I have a client who lost almost 100lbs! After her weight loss we were able to add muscle and tone up.

Throughout the years my clients & I have seen over 300lbs of fat loss.
My favorite exercise
Bosu squat press!
Can't forget inch worms
My favorite quote
When you compare yourself you negate yourself. You choose your standards.
My training philosophy
Perseverance is key. Keep going and it will all fall into place. Stop and you will land back where you started. True success will solidify once you've made a true lifestyle change from the inside out, in some cases it's from the outside in...
My training experience
I have been training myself for 19 years. Since I have started I have adopted many training styles. I have a wide range of experience working with people from all backgrounds. Bodybuilding, HIIT, Tabata, Boxing, Functional Training and Circuit Training are styles that I incorporate regularly. The world of health & fitness always seems to be in flux from funky new workouts to trending diets. One thing that never falters in this world is the dream to be the best "Me". An incredible version of ourselves that is vibrant, confident and strong is yearning to come out!
Areas of Expertise
Nutrition

Weight Loss

Muscular Definition

Muscle Gain

Functional Training

Myofascial Release

Core and Balance

Flexibility and Mobility

TRX

Sports Performance Training

Injury Prevention

Stress Reduction

Corrective Exercise

Strength Training

Posture

Kettlebells

Wellness
NCCA Accredited Certifications

ACE Certified Personal Trainer
Additional Certifications
TRX Certified Suspension Trainer, Trigger Point Therapy
Education
BA in Exercise Science
Who I Especially Like Working With
Actors, Bariatric, Beginners, Bodybuilders, Brides-to-be, LGBTQIA, Men, Models, Overweight/ Obese, Peri/Post-menopausal, Post-rehab, Pre/post-natal, Seniors, Student-athletes, Women, Youth
Medical Conditions Experience
ADHD, Anxiety, Arthritis, Asthma, Autoimmune Diseases, Back Pain/Issues, Bone/Joint Injury, Celiac Disease, Cognitive Delays, Dementia, Depression, Headaches/Migraines, Hip Pain/Issues, Joint Pain, Knee Pain/Issues, Limited Mobility, Lower Body Pain/Issues, Menopause, Obesity, Piriformis Syndrome, Plantar fasciitis, Postural Issues, Prediabetes, Rotator Cuff Issues, Sciatica, Scoliosis, Shoulder Issues, Stress
Training Areas Served
In-home or Outdoor Training
I started working with Rebecca Summer 2016 when I felt super under confident with my image and what I was capable of. I met Rebecca and immediately she knew what I needed, I was slightly over weight and we built up to me being much stronger. I have lost over 35lbs we do weekly weigh ins and pictures to see my progress she is always on time and really organised keep track of all the work outs and weights. Rebecca literally changed my life. Most of all the work outs are super fun even if your not feeling 100% that day abs truly cares about your progress. Best decision I ever made.
Becka is one of the best! She is not for the faint of heart, but if results are what you want results are what you will achieve with her! If you plan on dishing out money to a trainer she is totally worth it! She has helped me to become strong, toned and has helped me achieve muscle definition. She has pushed me past my own limits and has given me the courage to know that not only can I do this, but I'm doing it and achieving it. My legs and arms were spaghetti strings when I first started with her, now I can leg press 120 lbs. On a good day, laterally pull 75 lbs and I can do full pull-ups no assistance! Before I met her I couldn't even pull myself up 1/4 way! I'm training with a pro!
I was struggling with my weight for a long time. I tried running, spinning and yoga , but was not seeing results. Training with Rebecca was life changing. I soon learned that nutrition was 70% of the battle. As a physician, just getting to the gym was a battle as well. Rebecca was always on time and prepared. She created individualized workout routines customized for me. She payed close attention to heart rate, form and safety. When not in the gym, she made the extra effort to send me meal plans, progress reports, cardio routines, and nutrition updates. Overall I am very happy with my experience and am finally seeing results!
I met Rebecca 2 years ago and I thought I was helpless and she turned my life around. I started at the weight of 220 pounds. After just 5 weeks I went down 1 dress size and lost 12 pounds. She is not just a professional.. She has become a positive influence and a friend due to her wonderful kind nature.. Now don't let that fool you. She is serious about health and nutrition. She hooked me up with a healthy meal plan. She will give you motivation and hope. I would highly recommended Rebecca as your personal trainer. You have nothing to lose but pounds and inches. You will have a whole new outlook on life? Thank you Rebecca for all you have done to make positive changes in my life.
Before I met Rebecca I was constantly discouraged and depressed about my image. I have always had extra weight that I was never able to get rid of. On top of that I felt tired and sluggish all the time! Since training with Rebecca I feel like I have been given another chance at life. It may sound dramatic, but I honestly feel like a new person. Not only do I have a new wardrobe, but I have a newfound energy. I can move in ways I never thought possible for myself. This new lifestyle definitely didn't happen overnight. It took time, patience and energy. Luckily Rebecca has always been so understanding of my needs and has been truly patient with me. She has always gone out of her way to help me with any issue big or small. She provides a quality service! She's the best!
I have been training with Rebecca for a little over a year now, and all I can say is she is the real deal. Rebecca is sincere and patient with me. but at the same time she puts on enough pressure to keep me focused and grounded when I seem to be slacking, hey and we all do. I have a customized meal plan, that fits solely to my busy schedule. If you are serious about getting serious, Rebecca is the one for you.
Rebecca took the time to understand my fitness objectives and has consistently designed workouts that focus on exercises that are helping me reach my goals. I used to be a personal trainer and quite frankly I found it boring. Rebecca obviously loves what she does and never seems bored. I'm always catching her out of the corner of my eye - she's paying close attention; which motivates me to focus on my form and push out those last couple of reps. Lots of us have been working out for years and think we don't need a personal trainer but there's a reason Tom Brady has a personal trainer. Working with Rebecca has been an investment in myself. Rebecca knows what she's doing, has a passion for her job and is fun to train with.
I've been working with Rebecca for about 2 months now and she has been a pleasure to work with. Rebecca keeps every session unique, switching up the routine and exercises so I never get bored. She provides positive reinforcement along the way but also makes sure I push myself! She is understanding of any health issues where you may need a modification and is great at thinking on her feet to find another method for a great workout! My wedding is in a few months and I am confident I will have the results I set out for, I already look and feel better! I definitely recommend working with Rebecca!
I want to start off this review by saying that you never know how weak you really are, until you meet someone who is truly strong. I've worked out on and off my entire life, but finally decided that it was time to reach out to a personal trainer to see what I was missing. I worked out but I never felt any stronger or more fit and I definitely wasn't losing any weight. My goal when I reached out to Rebecca was to get strong (but not bulky) and to make my body as strong as it could naturally be. Immediately after the initial consultation, Rebecca knew exactly what I needed to do and crafted an exercise plan that would get me to where I wanted to be. I worked out with her two or three times a week and she was extremely flexible with my work schedule. Rebecca was very upfront and made it clear that my results would be depending on the amount of effort that I put in, and she was not wrong. After a few months of putting in 100%, I truly saw a change in my body.. I even saw muscle in places where I did not know that muscle could exist. I felt more confident, sexy, and happy with myself. Rebecca is extremely good at conversation and will make sure that you always feel comfortable in your own skin. I've struggled with other personal trainers who are extremely superficial and forget that in order to motivate someone, you have to understand them first. Rebecca took the time to get to know me as a person, and used that to help motivate me through some particularly grueling training sessions. if you want to get strong, feel confident, and be happy - Rebecca is honestly the only trainer you should go with. I moved to a different state and I still have not been able to find a trainer as good as her. -Jackson
From day one, Rebecca personalized my training to suit my needs. I was completely out of shape and starting from scratch, not having worked out in years. She has been working with me very patiently by balancing a friendly, welcoming approach with challenging me beyond my comfort zone. I also have a special circumstance in that I have chronic neck and upper back issues. Rebecca has really pushed me while making sure I'm safe. I feel so much stronger than I did before, and even more than losing weight, I'm committed to working with her to feel as good as I do and increase my endurance and mobility further. Thanks for what you do, Rebecca!
In the time that I have spent so far training with Rebecca, I can honestly say that she has made a positive impact on my health & lifestyle. I initially came to her seeking help in losing weight and strengthening my knee after recovery from a sports injury, she has helped to open my eyes into new areas of fitness. In the past I've struggled with performing certain exercises and remembering to keep form whilst doing so, however now I am developing a proper form through her attention to detail and thorough demonstrations which have allowed me to grasp these routines with utter ease. I cannot fault the care and dedication she has shown me, as well as a lot of patience. The passion she has for the work she does shows immensely through the significant progress I have made thus far with her help. The vibrance she brings to our sessions lift my energy and make the experience so much more enjoyable. I highly recommend Rebecca to anyone who is looking for a professional, focused and ultimately dedicated personal trainer committed to help reach your goals!
Beka's is thorough and receptive. From our first session, I could tell we would get along and that I was in good hands. From functional exercises to lifting weights, I've noticed marked changes to my overall mobility, strength, and stamina during the day. I also appreciate her prompt feedback during our sessions in case my form is incorrect, or when she assigns me "homework" exercises on the days we don't meet. If you're looking for a sustainable exercise regimen and training partner, Beka is your gal. I highly recommend her.
I've been working with Rebecca for just under a year now and I'm really happy with the results. She has completely transformed by shape and has managed to keep me motivated. She constantly goes above and beyond for me and is always available for questions on diet/exercise. I am pushed just enough out of my comfort zone so that she challenges me but never too much so that I dread going to our sessions. The sessions are always completely different which has kept me interested and kept my body changing.
I started working with Rebecca after I became a new mom. I was stressed about the changes in my body and struggling with postpartum depression. My husband pushed me in this direction and I didn't really want to do it. I have had trainers in the past and never felt comfortable or confident with them. Rebecca was so sweet and made me feel so comfortable from the very beginning. I was very intimidated at first but to my surprise she was extremely accommodating and very supportive. She even held my baby during one of our workouts because my husband had to go into work! I now feel better than ever and I got my pre-baby body back. I would recommend her to anyone because she's the real deal.
Are you a trainer?
Get new clients. Change lives.