Annie Ho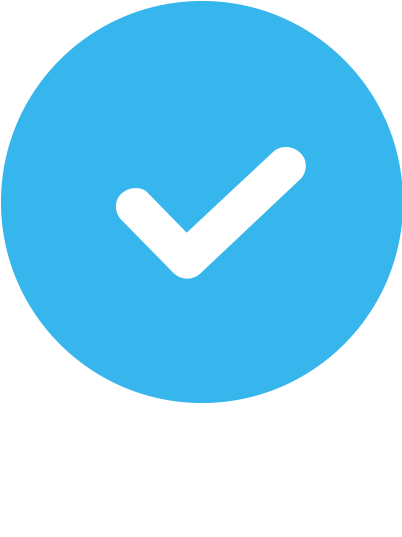 Verified
15 Reviews
Outdoor & In-Home
Virtual
COVID-19 Vaccinated
About Annie
I'm an Exercise Physiologist, certified through the American College of Sports and Medicine (ACSM). I received my Bachelors of Science in Exercise Science from Georgia State University and have over 9 years of combined personal training and group fitness experience in corporate, commercial, and physical therapy settings.
As a trainer, I've helped hundreds of clients set and surpass their fitness and rehabilitation goals. Many of them were struggling to find consistency among a shifting landscape of workout "do's" and "don'ts", or wanted to make a change but simply didn't know where to begin. I understand how frustrating even a basic workout routine can be, and how hard it can be to regain motivation after an injury.
My goal is to change this; I believe that working out should never feel like a chore. I'll work with you to set goals, design a training program that's fun yet challenging, and help bring out the inner motivation you'll need to succeed.
Areas of Expertise
Strength Training

Weight Loss

Flexibility and Mobility

Muscle Gain

TRX

Functional Training

CrossFit

Corrective Exercise

Injury Prevention

Cross Training

Nutrition

Sports Performance Training

Muscular Definition

Kettlebells

Cardiovascular Conditioning

Wellness
NCCA Accredited Certifications
ACSM Certified Clinical Exercise Physiologist
Additional Certifications
FMS Level 1, USA Weightlifting Sports Performance Coach, TRX Certified Suspension Trainer
Education
BS in Exercise Physiology, Georgia State University
Who I Especially Like Working With
Brides-to-be, LGBTQIA, Post-rehab, Pre/post-natal, Rehab, Women
Medical Conditions Experience
ACL tear, Anxiety, Arthritis, Asthma, Back Pain/Issues, Bad Posture, Bone/Joint Injury, Cardiac Rehab, Chronic Pain, Diastasis Recti, Golfers Elbow, Hip Pain/Issues, Knee Pain/Issues, Limited Mobility, Piriformis Syndrome, Plantar fasciitis, Postural Issues, Pregnancy, Rotator Cuff Issues, Sciatica, Scoliosis, Shoulder Issues, Stress, TMJ
Additional Languages Spoken
Chinese
Training Areas Served
In-home or Outdoor Training
Annie is an awesome trainer! She's smart, friendly, and she's super passionate about what she does. She's helped me recover from several injuries (back/hamstring) and coached me on how to prevent new ones. I've always felt really awkward in a gym setting and I hate working out alone, but training with her is a completely different experience and it's become the highlight of my week. I trust her judgment because she's given me consistent results (especially in gaining strength), and I've referred several of my friends to her as well.
I worked with Annie Ho for a little over a year and I can't say enough about her. As an older 'suit' who wanted to continue to fit in my clothers, Annie was the best the best trainer I've ever had. She was always prepared, understood my goals, would occasionally throw in 'stretch' exercises, and was totally focused on what I wanted to achieve. Great personality and smart--you can't find a better combination in a trainer.
I worked out with Annie for less than 2 months and not only did I notice results in terms of increased strength, greater flexibility, and a leaner body, but family and friends also noticed the changes. Let's face it everyone knows that work out results aren't real unless people close to us notice the changes! Annie is great at providing a holistic training regimen, which includes strength training, cardio, nutritional advice, and best practices for stretching to reduce risk of injury. I continue to work out with Annie and appreciate that she immediately addresses areas of concern that I bring her way.
Annie's been amazing to work with. When I started, I was lost in the gym and doing mundane routines, stuck at the same weight and couldn't lift any higher. After I met Annie, she gave me some tips and advice and suggested I should get assessed for my strengths and weaknesses. I decided to utilize Annie's expertise and had her help me with everything I did wrong in the gym. Fast forward a year later and now I'm stronger than I have been my whole life and have less issues at the gym. She's been able to help me through each step of the way. Whenever I had any questions or issues, she would always promptly respond. She also adjusts my programming on a daily basis once I enter my results after each work out. I wouldn't recommend anyone else to provide me with training advice other than Annie Ho. Thanks Annie!
I've been training with Annie for a little more than a half a year now and can attest to her being a great trainer. She's attentive and is always there to ensure that my workout programming is tailored to suit my needs and goals. I would highly recommend Annie to anyone looking for a great goal-oriented and client-centric trainer.
Description With a partially torn right rotator cuff, a herniated disc, and the flexibility of a brick wall, I thought getting in shape was hopeless. However I knew if I did not work on bettering these issues now, I would be walking with a cane at the age of 30. That is when I met Annie. After just 3 months of training with her, I felt the mobility in my shoulders increase and the pain had disappeared. After every session, she would stretch me out which, through keeping with her program, eliminated my back pain as well as increased my flexibility. Now, 4 years later, and after helping me rehab through a broken left ankle, partially torn right calf muscle, and a partially torn left rotator cuff, I am in the best shape I have ever been and welcome the age of 30 cane free! Programs: I started with the goal to lose weight and increase my stamina. She put me on a HIIT Training Program which brought me from a 22.9% Body Fat Percentage to a 15.2% Body Fat Percentage. Now I changed my goal to build more mass so she put me on a Power Lifting Program from which I maintained my body fat % but went from 149LBs to 159LBs. She has a wide variety of programs to best fit your goals. Schedule: Annie is extremely flexible with her schedule. She even accommodated me at 6am (which meant she needed to wake up at 4:30am to make it on time). She also keeps track of all my progress so that I do not have to keep my own chart. And if I cannot make it to one of my sessions, in order for me to stay on my program, she will send me a list of exercises to do on my own. With Annie, you're not just getting a trainer but a really good friend. She is extremely down to earth, loves to joke around but will kick your ass when she needs to. She changed my life for the better and will continue to in and out of the gym.
Highly recommend! I've worked with Annie both one-on-one and in groups and in both settings, she is a great coach. Annie will challenge you to push your limits, and encourage you to power through your workout, but will also provide modifications if you're nursing an injury. She has helped me identify weaknesses in my fitness and to target my workouts accordingly - she even has this devoted runner coming to a weekly TRX class!
I was gifted three training sessions by my cousin with Annie, and what an incredible gift it was. I decided to use the training session as a way to improve my workouts, and motivate myself. By the end of our hour session, which included 5 minutes of dynamic warm-ups, 45 minutes of high intensity training, and 10 minutes of stretching, I was sold! The session left me feeling exhausted and weak but like there was hope and the desire to do it all over again. Annie listened to my goals and helped me outline a way to achieve them. Most importantly, she already felt like someone I could see myself looking forward to seeing each week!
When I first joined the gym, I decided to hire a trainer to help me meet my health & fitness goals. I chose Annie and have enjoyed working out with her for the past 3 years. Her workouts are tough but effective and have helped improve my posture, energy, and strength. Annie is a motivating trainer and is very focused on form and technique and really cares about pushing you to your limit so that you see results and become stronger Our session have been a great addition to my workout regimen and I'd highly recommend her to anyone.
I've been training on my own for almost 20 years and had seen decent results in the past but as father time caught up with me so did the injuries. I've been battling multiple nagging injuries ranging from back pain to a strained hamstring for the past couple of years and was never quite the same at the gym. I couldn't train as hard as I would like to or how I used to. These injuries made me miss being in my twenties when I could punish my body without any care in the world or suffer any (immediate) consequences… Last year I finally came to the conclusion that what I was doing was not working anymore and I needed a professional trainer to help me reach my goals. I was introduced to Annie by my buddy who also trains with her. I didn't know what to expect but when I spoke with Annie, I told her my goals and what type of lifts I like to do (mostly Olympic lifts) and we scheduled our first session in late October 2016. During the session she tested me on bench, squats, deadlifts & overhead shoulder press and she immediately noticed I had bad form on those lifts and corrected me on it. I was training wrong for 20 years!!! Easy to see why I was always injured the past couple of years. Fast forward to 3 months later, I'm happy to say that I've seen enormous improvement in all of those lifts but the most important thing for me is that I'm not injured and I can hit the gym as often and as hard as I want to. I know that I am not 20 years old anymore but with correct form and proper guidance from Annie, I've been able to train smarter and harder and I've seen better results than I had in the past. She has a wealth of knowledge in fitness and will create a program that will help you reach your goals!
I've used Annie in both group and one-on-one personal training for almost 2 years. She has demonstrated professional expertise in a wide range of fitness areas and styles as well as engaging personal interaction with the ability to customize a fitness plan to personal needs or preferences. As a motivator, Annie effectively pushes her clients to improve their fitness and performance while focusing on achieving personal goals.
I have known Annie from my gym for about 2 years now and frequently exercise with her and take her TRX class. As an ex collegiate athlete I am always looking for trainers that understand the importance of form and how to safely challenge yourself in exercise and Annie provides that. Not only have class and private sessions with her have been challenging they are also fun. She always comes up with new creative exercises and her encouragement style is positive and upbeat leading to a great feeling of accomplishment after every session. I greatly appreciate how Annie takes all concerns of injuries seriously and gives alternative options for exercises to ensure your well being. She additionally has provided great insight to how I can work other muscles to help support an injury and delivers great recovery plans. This is key to success for all athletes in their fit goals. Annie is a great trainer for both men and women looking for a serious challenge and prefer variety in exercise to keep it engaging.
I had Annie as my personal trainer in 2014/2015. I thought her exercises were excellent. Her teaching methods motivated me to improve each week. I saw results and could feel myself performing better month after month. Finally, I appreciated Annie's warm personality and loved how she made me stretch after each workout!
Annie is an outstanding personal trainer. I have worked with her for some months now and made tangible improvements in a number of areas. As a largely desk-bound, middle-aged person, I came to Annie with a variety of issues such as lower back inflexibility and shoulder misalignments. Annie has thoughtfully devised a program that is slowly but surely helping me overcome these problems. She goes to great lengths to tailor exercises to minimise the risk of injury. She always makes sure to warm up well, has a clear strength, flexibility and conditioning routine and then makes sure we finish with plenty of stretching. I can honestly say I feel stronger, more supple and generally much healthier since I started working with Annie. As one example of progress, I recently ran a half marathon and knocked over 8 minutes off my previous best time, which I attribute to being stronger and better conditioned. On top of her technical skills, she also has a fun and welcoming personality which makes training enjoyable. I strongly recommend Annie as a personal trainer.
I've got nothing but positive things to say about Annie. When we first started training, I came in with multiple chronic injuries, mostly herniated lumbar discs and shoulder injuries from Crossfit. Her approach to post rehab is backed by research and science proven articles on what best suits my sport specific goals. I used to work out hard throughout my 20's without truly considering recovery days and how important it is to get active rest. Sadly, it's now catching up to me. Annie has proven time and again that it's important to be patient and be consistent with strength and conditioning gains. I can now run half marathons with smart conditioning pieces to get me geared within a matter of one training cycle (8-11 weeks). Not only is she smart and dedicated to her sport, she's also very fun to work with. Her happiness is contagious and leaves you feeling accomplished no matter how hard the day is. I'd highly recommend her to anyone looking to make some serious changes.
Are you a trainer?
Get new clients. Change lives.