Eugene Christie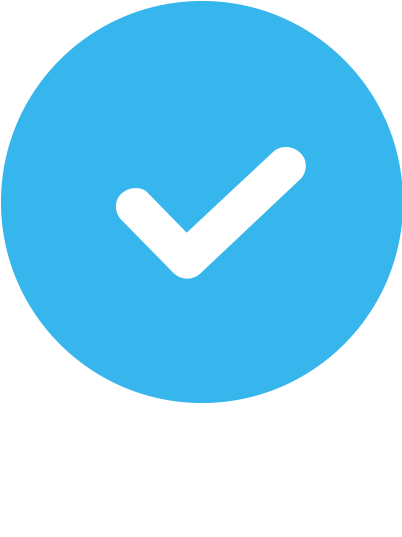 Verified
17 Reviews
Outdoor & In-Home
Virtual
Gym
About Eugene
Eugene Christie is a Fitness Model from Brooklyn, New York . He fell in love with fitness at the age of thirteen when his mother enrolled him into a youth leadership Boxing Program. He takes pride in helping fellow human beings obtain their physical Goals . Theres no better feeling then Helping . Experience is his best teacher , it has not only taught him how to design effective fitness programs for all body types & needs but also a sense of integrity when servicing all clients . All he needs is your undivided attention for a few hours a week which will make a world of difference in all aspects of your existence : Socially, physically, intellectually, cognitively & emotionally . Enjoy your Day ! Fitness Rules ! Sincerely , E.Christie
My favorite client story
A client of mines was disgruntled of the fact he was no longer able to run with his dog in the mornings due to inactivity that was work-related . With a series of core/plyometric lower body exercises within the course of 6 months he was happily active with his best friend !
My favorite exercise
Plyometric Burbees with the Muscle Up !
My favorite quote
What the mind can Conceive , The Body Can Achieve !
My training philosophy
My Approach is wholistic ! Every single Muscle in your body will be stimulated which will increase cellular activity in your brain ! The benefits are not only physical but cognitive . What you don't use ! you lose ! So my fitness programs are designed to strengthen your weak points , correct any mechanical deficiencies & activate your muscular system for Balance ! Once conditioned your quality of life will improve in every aspects of your being ! When you feel Great ! you look Great ! you do great things , life is Great !
My training experience
2004-6 Bally total fitness . 2006-7 New York health & Raquet Club . Atlanta , Georgia . 2008-17 Beachball fitness . 2018 New York Sports Club now I'm strictly independent
Areas of Expertise
Core and Balance

Strength Training

Flexibility and Mobility

Boxing

Muscular Definition

Muscle Gain

Posture

Kettlebells

Functional Training

Massage

Stress Reduction
NCCA Accredited Certifications
NFPT Certified Personal Trainer
Additional Certifications
CPR/AED/First Aid
Who I Especially Like Working With
Actors, Beginners, Brides-to-be, Law Enforcement, LGBTQIA, Men, Models, Pre/post-natal, Student-athletes, Women, Youth
Medical Conditions Experience
Anxiety, Arthritis, Depression
I never really thought about having a personal trainer until I had a session with Eugene. He's really shown me the value in having someone professionally involved in my training. He's very knowledgeable about fitness and nutrition and I can contact him anytime for questions about training or diet. Great guy with an energetic personality and motivational spirit. Just the kind of trainer you need.
From day one Eugene was amazing. I let him know my goals, and he told me exactly what I needed, not only to look better but to also be stronger. It's been a couple of months and I can feel and can notice how toned my arms are getting. I have more strength and can actually do push ups now. He is ALWAYS pushing me when I think I can't go any further, he is always there, and I constantly am surprised of how far I can take my body in my fitness journey. Thank you Eugene!
Eugene trained me and my wife in the lead up to our wedding, and for a bit after (we looked amazing!!). I cannot speak highly enough of Eugene. Even though he puts you to work, you look forward to each session. He is fun, knowledgeable, personable, reliable and energetic. The only reason we stopped seeing Eugene, is we moved x-country. Otherwise we would still be training with him regularly. We miss working out with him and talk about it regularly!
Eugene from the start has been incredibly knowledgable. He's also tough but aware my own body's limitations. I've had the most incredible workouts with Eugene. Best decision I've made.
I've worked out with Eugene for about a year now, He is extremely knowledgeable in all areas of fitness. He designed a specific program for me to target the areas I wanted toned but also identified what needed to be done to enhance my overall conditioning. He brings a motivated and dynamic experience to the workout. I highly recommend him for all your fitness goals! Alexandra G,
Eugene is a fantastic motivator. When I first met him, it was clear he was dedicated to helping me reach my fitness goals. Since then he has been a very positive force in my experience at the gym. I get excited for our sessions. And I always leave feeling motivated to do more. The best thing about working with Eugene is that his attitude is infectious - he makes everyone around him feel great. I'd recommend him to anyone and everyone.
Like most of us who lean twords getting a personal trainer the question is always why ? But the question should be why not ! You have to give in some day. Eugene Christe is not only an amazing trainer but an amazing human being. His workouts cater to you're needs and how you want to see yourself which is important . With his experience in personal training he could teach anyone . I give him 5 stars and nothing less .
I met Eugene three months before my wedding. I was already an active person but I wanted to get toned and look really great in my dress. My husband and I both saw Eugene twice a week leading up to the day, and we looked amazing for our ceremony. I looked and felt so good. But the benefits of training with Eugene extended way beyond our wedding — I feel much more fit now and I can run way faster and for longer than I could before. We moved to California shortly after the wedding but I am continuing on the fitness journey that Eugene started me on. I wish we could still work out together! He is so fun and positive and made me look forward to going to the gym. Seriously. He became our friend. My husband and I miss him every day.
Eugene is a force of nature in the gym. A true magician. He perfectly designs the workout just for you and your physical level. With the help of nutritional counseling and intense calisthenics training at your own comfortable pace, you will be well on your way to the body you always wanted.
Eugene always brings high energy and motivation to every one of our sessions. Even when I go in feeling tired and sluggish, I always leave feeling energized. I first started working with Eugene when I was just starting to get back into a fitness routine and getting back into shape. Several months later, I'm now feeling stronger than I have in years, and every week I see an improvement. Eugene always pushes me even when I think I can't go any further, and so I'm constantly learning how much stronger I'm getting. If you're looking for a dynamic workout, with a high-energy trainer who really wants to fit your needs, Eugene is your guy!
Eugene pushes you out of your comfort zone and encourages you to stay focused on your fitness. I trained with him for several months and saw substantial progress in my fitness goals of bigger arms and chest, flatter stomach and a bigger butt. My body has never looked better, and he provided me a great foundation of exercises to utilize in my own time as well as nutritional tips to supplement my exercise regimen. I always left my sessions feeling accomplished, and because of him my body was beach ready and more important IG pool pic ready! Additionally, he's a great guy with a good sense of humor. My sessions never felt like a chore. He always kept me upbeat even when I was tired and ready to give up.
I have been training with Eugene for a few months now and the results have exceeded my expectations. The workouts are challenging but never beyond my capabilities to cause injury, and his energy and charisma help me to push through it all. He has a strong understanding and passion for fitness, and enjoys sharing those qualities with his clients. In short, I highly recommend Eugene as a personal trainer!
Eugene is always full of energy and enthusiastic for a great session. Despite the early (or late) hours, his positive attitude and encouragement makes the training sessions actually enjoyable. He tailors the exercises within the session to the individual needs of the client, taking into account old injuries/areas of weakness, personal goals, and current physical abilities on a day to day basis. He is quick to point out progress from one week to the next, and also offers modifications to an exercise if needed to enable you to succeed safely and effectively. His training sessions are like "boot camp" - high energy, intense and with clear results.
I love training with Eugene! He is a thorough and thoughtful trainer that designs programs that make you feel challenged and you can really see your growth toward your fitness goals. Also, he just makes your day better because he is so positive and he never lets you leave without your workout making you feel like you accomplished something. If I won the lottery the first thing I would do is sign up to train with Eugene two times a day, every day.
I have trained with Eugene for 3 months. He is a great fitness coach with great energy. He works out multiple muscle groups at the same time to obtain optimal results. My goal is to become physically stronger and Eugene helped me start a more active lifestyle. He is very encouraging and pushes you to reach your maximum fitness potential. Great and friendly guy! I highly recommend
My workout was in a major rut! Gene got me excited about fitness again! His workouts are always challenging and fun. Never boring! The hour flies by! And he's very knowledgeable about nutrition as well. I highly recommend him!
Great trainer that pays attention to detail & doesn't talk too much .
Are you a trainer?
Get new clients. Change lives.