Jacob Sharf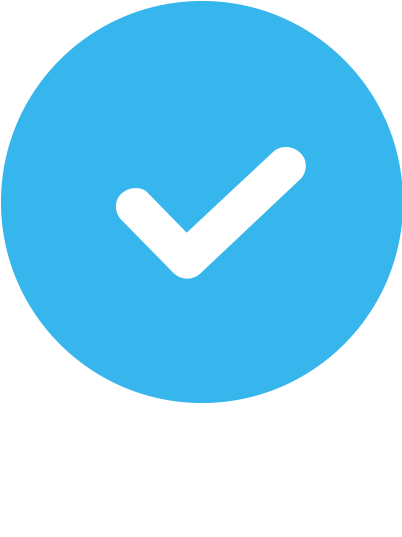 Verified
8 Reviews
About Jacob
My philosophy is simple: train smart, train hard, train with purpose. I believe that the work you do in the gym should elevate the life you lead outside of it. My approach emphasizes functional training methods, science, and utmost consciousness toward you and your goals. Whether it's fat loss, muscle gain, increased strength, nutritional guidance, enhanced mobility, or you simply want to challenge yourself with something new and level up, I am dedicated to helping you to become the strongest version of yourself.
Training with me includes the following:
• Custom program design
• Nutritional guidance (includes customized macronutrient targets)
• Food logging accountability
• Progress tracking
• 24/7 communication for advice, questions, insight, etc.
I am certified through the National Strength and Conditioning Association, ACTION, as well as am a certified Kettlebell Concepts Level 1 Instructor. I've commercial experience with CRUNCH gyms, and currently train independently with multiple fitness companies. I also provide online coaching, working with a vast assortment of clients of all fitness levels and backgrounds located all over the world.
I specialize in in-home and outdoors training methods, providing all equipment necessary to push you through empowering and effective workouts. I train with the big picture always in mind, encouraging my clients with an understanding and confidence in their work that supports continuous progress and healthy habits that can be carried with them for a lifetime.
NCCA Accredited Certifications
NSCA Certified Personal Trainer
Action Certified Personal Trainer
Additional Certifications
Kettlebell Concepts Level 1
Education
BFA in Musical Theatre from the University of Miami
When I began my weight loss and fitness journey over a year ago, Jacob gave me invaluable advice that I still reflect on to this day. Jacob is a tremendous source of honest and constructive knowledge that will help you reach whatever goals you have in mind. He constructed an exercise plan tailored specifically for my needs and spent the time necessary to acquaint me with the proper way to stay healthy and focused. I cannot recommend his services enough.
If you read Jacobs bio, you might find it hard to believe all his claims. Well, believe it! I have worked with Jacob for over a year now and I can safely say the rumors are true. As an actor, my goals have been ever changing. I've had all different amounts of time to get bulky, ripped, lean, and simply more athletic. Jacob was able to help me achieve each goal effectively and healthfully. Thanks to his deep knowledge and personal experience, I am confident that no matter your fitness level and demeanor, Jacob can be tailored to fit you.
Jacob is a trainer who really caters to whatever you need/want to work on and he actually makes working out an enjoyable experience. He listened to me and set forth a plan for success. He is encouraging and truly believes in his clients. I also love that he made sure my form was correct so that I could get the best results from my session. I highly recommend training with Jacob, you won't regret it!!
Working with Jacob was a dream! I was searching for an instructor who gave me practical advice on what to do at the gym to garner functional strength and how I can use said strength throughout everyday life, Jacob was the perfect match. A mix of practical science and humorous light hearted approach, Jacob gave me gems that I'll remember forever! 5 stars!
Jacob is an amazing trainer! He is extremely knowledgeable, passionate, and professional, while maintaining a great sense of humor! He is also a master at tailoring his approach to best suit the needs of his clients. For example, I have an extensive dance background-so while I always feel at ease in the dance studio, I generally feel a little out of place and clueless in the gym. Jacob tapped into that and developed a workout plan that encouraged me to begin to reach for gym equipment I always used to assume was there for someone else to use, to build muscle as well as stamina, and to reshape my eating habits. In addition, Jacob shows his support for his clients both in and out of the gym, as he is always willing to answer questions or share a helpful resource between sessions. Training with Jacob has been absolutely transformative and I would recommend him to anyone!
If you're looking to accomplish your goals, this is the guy for you! He is an amazing trainer who will help you build the workout that is just for you. Training with Jacob was a challenging yet great experience and I cant wait to get back to NY to train with him again. He pushed me to my limits, and it wasn't easy, but he gave me all of the support when I needed it. Get ready to get your sweat on, because this guy gets results!
Jacob is everything you would want in a trainer. He clearly knows his stuff whether its specific programs and exercises that are best for what you want to achieve. He has a ton of experience and knowledge which is great if you want to mix things up or focus on getting really good at any one thing. He's a great guy and the time flies by, but you always get a lot of impactful and quality work done when you're with Jacob.
Jacob was a fantastic trainer. He is hands on and detailed with his approach in the correct exercises for your body and accommodating injury. Each session was thought out and varied- never gets boring! He is a great mix of push and encouragement and is interested in growing and learning from the questions or experience the clientele gives him. Would recommend him to anyone.