Jacob Sharf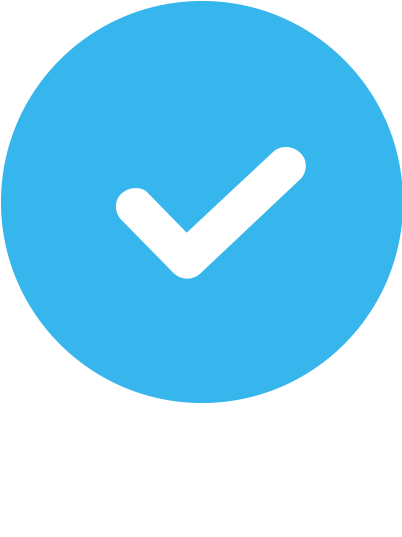 Verified
32 Reviews
Virtual Training Only
COVID-19 Vaccinated
About Jacob
1:1 ONLINE COACHING SERVICE. Take the doubt out and achieve results on your schedule, with me in your corner the entire process. For those who don't need the live experience but need the trusted support of comprehensive program design and an accessible, knowledgeable, experienced certified trainer.
If interested in individual Live Training Sessions, please inquire (*availability is limited).
Jacob is certified through the National Strength and Conditioning Association (NSCA-CPT) and in Kettlebell Concepts. He specializes in strength, hypertrophy, and functional movement. His coaching emphasizes purposeful training, proper technique, and always respectful, bs-less communication to support honest progress, joy in the effort, and you feeling great with the longterm in mind.
1:1 ONLINE COACHING SERVICE INCLUDES:
Individualized/Progressive Training Programs
Nutrition Planning/Guidance
Unlimited Form Assessment Videos (easily sent in-app)
24/7 Messaging Feature
1 (one) 30min. Zoom Check-In per Month
ALL IN ONE APP
Why "Fitness Coach"?
Results-driven training is beyond just doing some workouts. It's a sustainable lifestyle conditioned through proper direction, consistency, and personal drive. That is why the best (and most enjoyable...hopefully!) approaches combine science-based program design with your physical and mental ownership of it so that you can truly earn and maintain a stronger, more capable, more injury resilient body and mind that you put into everything you do. In, and most importantly, outside of the gym.
From Team USA athletes to those who have never lifted a weight, Jacob has personally helped hundreds of people improve their health and habits, while providing tips and strategies for continued independent strength and development. While he upholds steadfast principles that apply to everyone, they are always thoughtfully adapted to the individual's specific goals, fitness level, and needs. Everybody, and every body, is different.
For any training inquiries, please reach out with details about you and your specific goals. New prospects receive a FREE phone/video consultation prior to buying services.
I look forward to hearing from you!
My favorite client story
• Supported Dale in his transformation from 310lbs and no lifting experience, to an incredible 170lbs and habitual nutrition/movement quality changes.
• Helped Team USA athlete Chalmers achieve cut/strength goals efficiently, and on schedule.
• Introduced Shannon to 'reverse dieting' strategy to solve a stunted hormonal issues (from past training/nutrition experiences).
• Helped numerous people alleviate joint issues while simultaneously building strength & muscle.
My favorite quote
"Firm in vision, flexible in approach."

"Get comfortable with getting uncomfortable."

"Create joy in the effort/challenge of the process, and not only will you yield better results, but you'll grow stronger and more turned on for the long-term lifestyle of all this stuff."
My training experience
Worked at Crunch Gyms at onset of training.
Opened independent business in 2015, in NYC.
Was first outside hire for online coaching company Caliber Fitness, recurringly leading in client sign-ups and retention.
Areas of Expertise
Core and Balance

Nutrition

Strength Training

Flexibility and Mobility

Muscular Definition

Muscle Gain

Kettlebells

Functional Training

Posture

Wellness
NCCA Accredited Certifications
NSCA Certified Personal Trainer
Additional Certifications
Kettlebell Concepts Level 1
Education
BFA in Musical Theatre from the University of Miami
Who I Especially Like Working With
Actors, Beginners, Bodybuilders, Brides-to-be, Law Enforcement, LGBTQIA, Men, Middle-aged, Military, Models, Overweight/ Obese, Post-rehab, Rehab, Seniors, Student-athletes, Women, Youth
Medical Conditions Experience
Anxiety, Back Pain/Issues, Bad Posture, Bone/Joint Injury, Depression, Diabetes, Hamstring Issues, Hypertension, Knee Pain/Issues, Limited Mobility, Lower Body Pain/Issues, Metabolic Dysfunction, Neck Pain, Obesity, Postural Issues, Pregnancy, Rotator Cuff Issues, Scoliosis, Shoulder Issues, Stress
When I began my weight loss and fitness journey over a year ago, Jacob gave me invaluable advice that I still reflect on to this day. Jacob is a tremendous source of honest and constructive knowledge that will help you reach whatever goals you have in mind. He constructed an exercise plan tailored specifically for my needs and spent the time necessary to acquaint me with the proper way to stay healthy and focused. I cannot recommend his services enough.
If you read Jacobs bio, you might find it hard to believe all his claims. Well, believe it! I have worked with Jacob for over a year now and I can safely say the rumors are true. As an actor, my goals have been ever changing. I've had all different amounts of time to get bulky, ripped, lean, and simply more athletic. Jacob was able to help me achieve each goal effectively and healthfully. Thanks to his deep knowledge and personal experience, I am confident that no matter your fitness level and demeanor, Jacob can be tailored to fit you.
Jacob is a trainer who really caters to whatever you need/want to work on and he actually makes working out an enjoyable experience. He listened to me and set forth a plan for success. He is encouraging and truly believes in his clients. I also love that he made sure my form was correct so that I could get the best results from my session. I highly recommend training with Jacob, you won't regret it!!
Working with Jacob was a dream! I was searching for an instructor who gave me practical advice on what to do at the gym to garner functional strength and how I can use said strength throughout everyday life, Jacob was the perfect match. A mix of practical science and humorous light hearted approach, Jacob gave me gems that I'll remember forever! 5 stars!
Jacob is an amazing trainer! He is extremely knowledgeable, passionate, and professional, while maintaining a great sense of humor! He is also a master at tailoring his approach to best suit the needs of his clients. For example, I have an extensive dance background-so while I always feel at ease in the dance studio, I generally feel a little out of place and clueless in the gym. Jacob tapped into that and developed a workout plan that encouraged me to begin to reach for gym equipment I always used to assume was there for someone else to use, to build muscle as well as stamina, and to reshape my eating habits. In addition, Jacob shows his support for his clients both in and out of the gym, as he is always willing to answer questions or share a helpful resource between sessions. Training with Jacob has been absolutely transformative and I would recommend him to anyone!
If you're looking to accomplish your goals, this is the guy for you! He is an amazing trainer who will help you build the workout that is just for you. Training with Jacob was a challenging yet great experience and I cant wait to get back to NY to train with him again. He pushed me to my limits, and it wasn't easy, but he gave me all of the support when I needed it. Get ready to get your sweat on, because this guy gets results!
Jacob is everything you would want in a trainer. He clearly knows his stuff whether its specific programs and exercises that are best for what you want to achieve. He has a ton of experience and knowledge which is great if you want to mix things up or focus on getting really good at any one thing. He's a great guy and the time flies by, but you always get a lot of impactful and quality work done when you're with Jacob.
Jacob was a fantastic trainer. He is hands on and detailed with his approach in the correct exercises for your body and accommodating injury. Each session was thought out and varied- never gets boring! He is a great mix of push and encouragement and is interested in growing and learning from the questions or experience the clientele gives him. Would recommend him to anyone.
It was great working with Jacob! He has been an excellent guide through all of my sessions and has always paid attention to form, posture and technique. He explains things in a very easy way and more importantly is always open to listening to how you're feeling, what you want to focus on and general feedback. He was able to customize a workout schedule accordingly to my preference, would always show up on time (mostly before time!) and was always focusing on the areas that I wanted to work on. If you are hiring Jacob - I would recommend spending a lot of time in the first discussion in actually laying out what exactly do you want to focus on. Once you do that he will have what he needs to be able to guide you. Also - definitely go for the 10 class pack to start with to get the maximum value!
Jacob is extremely attentive. He's very motivating without being pushy. He built me a workout that works just for me and after a week, I already feel better!
It has been great working with Jacob so far. Creates great personalized plans that fits with your goals and ability level. He gives great feedback, and know his stuff. Looking forward to making more progress working with him.
I have been working with Jacob for almost a year. He is supportive and knowledgeable. His instructions are easy to understand and follow and his feedback is quick and to the point.
I started with Jacob almost a month ago, I found a friend who cares, I found an experienced person that never hesitated to transfer his years of knowledge to you. I found a man that is always around when you need. Above all of that, I thought that the Transformers is just a movie, the change in my body life and health is in a different level. I am happy that he was the mate of my better life journey.
Great vibe, knows his stuff, great sense of humor!
I'm just at the start of working with Jacob, but he's super motivating while also listening to what I need an working off of my needs. I have knee issues, and he has worked with me to help work towards my goals and also strength my knees and not push them too far. Can't wait for the progress the further along I work with him!
Jacob tailored my routine to what I wanted to achieve, while making sure to keep it balanced. I'm able to get to the gym three times a week, so he incorporated compound lifts to make sure I'm pushing all parts of my body within three workouts a week. I'm squatting and deadlifting now, which I've never done before, but I can already tell my entire body getting stronger as a result. I wanted to emphasize my chest, and set bench press goals, so he took that into account, too. My 1RM on bench was 175 when I started this regimen, and 4 months later my 1RM is 240 (I weigh 188). I never even thought I'd be able to set a 1RM goal of 275, but that's now what I've set for this year, and I'm confident I can hit it. Also, he is adamant about proper form, which means you're going to avoid injury, even if it means holding off on hitting a certain weight. Ultimately, you'll get stronger because you won't be taking time off to heal. Something else I've learned this go around of exercising is that nutrition is just as important. I got my gains from pushing it in the gym, but for the first time I've paid attention to eating enough. Understand that if you want your muscles to get big, you need to eat more food than you burn, which can be challenging. But Jake can guide you with that, too. He really empowers you to keep with it, and push it while you're doing it. It's important to know that only you can really hit your goals in the gym, only you really know if you're pushing yourself enough, and he's really good at making sure you understand that the power is within yourself, that a trainer is a guide and can't do the work for you. At the end of the day, though, that mean's I can take full credit for bench pressing 240, and no one else.
Great trainer, helped introduce me to the gym and helped form my love for working out. Very professional and always willing to tailor the workout to get the results I'm looking for while keeping the work out fun and challenging.
Always very helpful and listens to what what my challenges are. Adapts the training to how I am performing and keeps my motivated.
Jacob is incredibly detail-oriented and knowledgeable. He explains and demonstrates every exercise in detail, and ensures proper form to maximize gains. What particularly sticks out about Jacob is his professionalism - he is punctual and respectful. After working with 4-5 different trainers in NYC over the past few years, I can confidently say Jacob is the best I've worked with!
Great personal trainer who shows up prepared, is personable, and makes working out a pleasure. I highly recommend him! P.S. Bulgarian squats are a pain, but totally worth it.
I was looking for a personal trainer and linked up with Jacob a few months ago. He's awesome! What I like most is that he's no nonsense and also really motivating. He's helped me gradually increase my strength while also cutting body fat. If you're looking for someone who is going to give you real advice and also lay out a plan that meets your needs, then he's your guy!
I'm an experienced lifter with a background of weightlifting and competition. After a while, 2-3 hour workouts a day started to take a toll, both mentally and physically. My hormones and metabolism actually became stunted. I felt like crap. I had to get hormone shots from the doctor to help deal with it. I decided to seek better help with a coach. I found Jacob, who listened to my story, appreciated my mindset, and understood what needed to be done. I have an impulse to overdo it (obviously), and he developed a routine that allowed me to push hard without overtraining. He made clear how important rest and recovery were, and knew I needed to battle my impulses and respect it. He would call out things to look out for before they happened. This helped a lot. My biggest thing, though, was my metabolism. I was maintaining, and sometimes GAINING weight at only 1400 cals/day. Jacob helped me with this! We used a technique called reverse dieting, which I'd honestly never heard of. We gradually added more cals to my diet, in order to coax my metabolism back up to normal without gaining weight. I didn't get it, but he explained. After a couple months, I could tell it was working. I got to where I was actually able to lose weight again, eating 2050 cals/day up from 1400. I'm thankful I found someone not only as educated, but as genuinely caring as Jacob. He is a great professional, and a great friend. I'd recommend him to anyone.
So it was almost 8 months ago I started my personal training with Jacob on March 5th. The head line is he changed my life forever! At that time I was about 185 lbs. and now maintaining 171 consistently for the past month. In addition, I've never been stronger! It has been a journey with Jacob as we have worked hard together to build a workout plan and dietary plan that works for me. Jacob has been very proactive updating my plan when needed to get me in the best shape of my life at age 60! In the beginning we shared stories of who we are and I believe that has made our success possible. I believe we have also become good friends along this journey. Jacob is 100% committed and passionate about his training philosophy and working hard for success. I consider my self very fortunate to have Jacob as my personal trainer and friend! Looking forward to how he will take me to the next level fo fitness.
Jacob is a fantastic motivator and trainer. He's fought me quite a bit about fitness and always has a positive attitude. He keeps a regular cadence to keep me on track. Jacob is responsive, knowledgable, professional and consistent. I would not be where I am today without him. Thanks Jacob!
I have been training with Jacob for last two years virtually. Due to nature of my job, I don't have time to attend physical personal training sessions and they are expensive and creates schedule conflicts. Jacob made my virtual training sessions very exciting by creating 4 sessions/week based on my training goals and guided me through free style nutrition. Best things is that he explains reasoning behind each and everything. He believes in empowering client. He writes such a motivational messages and those helped me to push myself through low times. He discusses my progress in strength and nutrition on weekly basis and encourages me to send videos to improve posture. During COVID lock down, Jacob suggested variations alternate equipment to continue my workout at home. If it is not for Jacob, I would have given up my training. I love his instagram posts about innovative ways of strength training. Very Happy to be train with Jacob!!
Training "with" Jacob has been highly effective in improving and fine-tuning my nutrition and exercise plan. He has helped me push past plateaus while also working around some injury/joint issues. Jacob uses his strong base of knowledge to help clients apply what they learn in practical ways. In addition to all this, Jacob is highly relatable with a very healthy sense of humor. He is a joy to work with!
I have been working with Jacob for over a year and could not be happier. He has been so wonderful to work with. He is attentive and always asking where I am at mentally/emotionally/physically in order to better meet my goals. He is super fast to respond. I was so happy with what I was getting that I insisted that my husband also start working with him. Jacob has taken my husband's complex cardio health history and has tailored a routine specifically for him. Jacob has been an absolute joy to work with! While I still have a ways to go to meet my goals (the work is on my part), I don't think I could ask for a better coach and cheerleader. I would HIGHLY recommend him over and over and over again.
Jacob is an extremely skilled trainer with the knowledge to build a program that will help you reach your goals. I've worked with him for several years and gone through multiple stages of cutting/building and am honestly amazed with the progress I've made. Both the workout guidance and the nutrition guidance are top notch. He's also great at listening to your goals and helping build a custom program that matches those goals.
Jacob is a knowledgeable trainer. Sit down, be specific with goals and he'll help you get there. During check ins he'll help you adjust your work outs in a way that suits you. I had an injury and he was able to adjust my workouts and lesson the load until I healed. I would recommend Jacob to anybody whose serious about physique and willing to put in the work
Jacob has been very helpful over the last year. He has been great at adjusting things based on my needs/situations. He has helped me with both fitness and nutrition, teaching me things that will benefit me for the rest of my life.
2020 has tried to take me down in several ways, but I'm glad I committed to improving my health and fitness with Jacob! He's been great help with form, and putting together a series of workouts that helped me progress faster than anything else I've tried. I feel like a better, stronger, more confident me and Jacob's been a big part of that! Couldn't recommend him enough!
Jacob is excellent to train with. He is knowledgeable and approachable. The advice that he has given me i have later seen echoed by other reputable sources and trainers. Jacob monitors progress and pushes towards your goal and endpoint. I would certainly recommend Jacob to others to achieve their fitness goals.
Are you a trainer?
Get new clients. Change lives.