Jamil Shakoor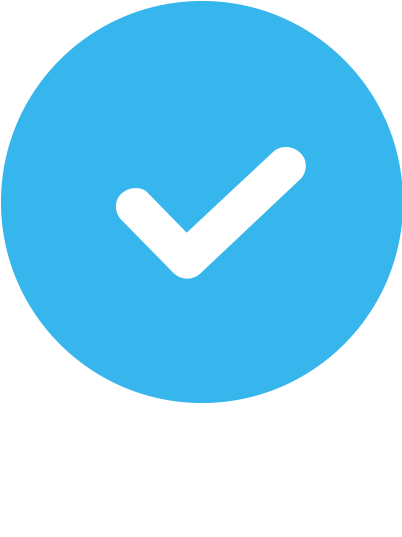 Verified
1 Review
Outdoor & In-Home
Virtual
About Jamil
I found my passion for health and fitness nearly ten years ago. Since then I have made an effort to learn about what it takes to live a long and disease free life (hint: it doesn't involve eating the Standard American Diet (SAD) and sitting in front of a television/computer for hours at a time).
A few of my accomplishments:
1. I've trained my asthma away and no longer need a rescue inhaler (an incredibly arduous endeavor, but well worth the effort)!
2. Competed and earned NAVY SEAL contract (only ~ 1,000 awarded nationwide per year).
3. Completed 50 mile ultra-marathon
4. Finisher of the Spartan Sprint, Super and Beast
Upon completing bootcamp I quickly learned the military was not for me. I always loved the hard training sessions and will toward personal growth, but not so much in a military setting (many lessons learned). After my discharge I decided to put my hard earned knowledge of health and fitness to use and share it with others.
I have experience training a variety of clients. Wherever you fall on the continuum of health and fitness, I am confident my training sessions will be of great service to you. Perhaps you're starting out and want to focus on weight loss; haven't been active for years; want to run a marathon or complete an obstacle course. Whatever your goal, I'd be honored to take part in seeing you through it.
Exercise is important, but so is education. I make a point to educate my clients on the fundamentals of nutrition and the importance of other health nurturing behaviors. I find this is a highly effective method to create desirable behavioral changes that are lasting.
Ready for change?
My favorite exercise
Favorite exercise is something I call the "Smurf": 1 mile beach run, followed by 1 mile ocean swim, followed by 100 pull-ups, 200 push-ups and 300 sit-ups, followed up with another 1 mile run and 1 mile ocean swim. It's fun. Also enjoy long distance weighted movements, such as 20 mile hikes with a 30lb weighted vest (especially fun during snow storms).
My favorite quote
Be the change you want to see.
My training philosophy
It all starts with mindset. I make a point of instilling a sense of responsibility and accountability in my clients before diving into the physical aspect of training. I am a firm believer in education, as I find clients are more likely to make and sustain health nurturing lifestyle changes once they learn more about the importance of health and fitness, which includes--but is not limited to--an adequate amount of movement paired with proper nutrition.

The health and fitness industry focuses heavily on muscle growth and fat loss. Although there is nothing inherently wrong with desiring larger muscles and a trim body, there exist other aspects to one's overall health and wellness: a sense of purpose, relationships, work/life balance, etc. These are all important and often overlooked human dimensions I consider when evaluating a client's needs.
My training experience
Five years experience training up for Navy Seal program. Earned a SEAL contract, graduated NAVY bootcamp, made it to SEAL prep and decided it was no longer for me. In preparing for the SEAL contract and SEAL training, I have worked on swimming miles at a time, running forever and a day, and completed literally hundreds of repetitions of calisthenics per session, for example: 200 pull-ups, 800 sit-ups, 400 pull-ups (right after a 6 mile run and 2 mile swim).

I have completed the Spartan Sprint, Super and Beast.

Recently completed a 50 mile ultra-marathon and currently training for a 100 miler.

I am well aware of the obstacles involved when attempting to develop one's fitness: injury, medical conditions, general stressors of life, attitudinal issues, depression, etc. I thoroughly enjoy the process and challenge of building clients' confidence and overall wellness through physical/mental training, and have done so for many.

Depending on your fitness level, a session might involve an hour long run in the hills mixed in with rigorous calisthenics, or a power walk in the park just to get your engine going.

Regardless of where you fall on the spectrum of health and fitness, my goal is to push you to new limits through education and physical challenge. It's not all about reps, weights and miles. Mindset and lifestyle changes are paramount to any success.

Ready for change?
Areas of Expertise
Weight Loss

Muscle Gain

Functional Training

Cardiovascular Conditioning

Injury Prevention
NCCA Accredited Certifications

ACE Certified Personal Trainer
Additional Certifications
CPR/AED
Education
BA in Psychology & Philosophy
Medical Conditions Experience
Addiction, ADHD, Anxiety, Asthma, Back Pain/Issues, Bone/Joint Injury, Depression, Joint Pain, Obesity, Stress
Training Areas Served
In-home or Outdoor Training
I started work with Jamil about 3 months ago. I was totally new to working out, as I have never tried it, but I knew I wanted to make it a part of my everyday life. My primary goal was weight loss and I lost 15 solid pounds in less than 3 months. One of the most important aspects of what Jamil offers is guidance and education on nutrition. This has played a crucial role in my ability to not only lose weight, but keep the weight off! He's more than JUST a trainer: he has been my guide for positive behavior change which has enabled me to lead a better lifestyle. He challenges me when appropriate, but also knows when to back down in intensity when appropriate. I totally trust his skill and knowledge to keep me safe, but effective in the training space. Overall he is a great trainer and I feel so lucky that I have had the chance to work with him. He really puts his heart into each session all the time. He had made me a better version of myself.
Are you a trainer?
Get new clients. Change lives.