Jonathan Cooper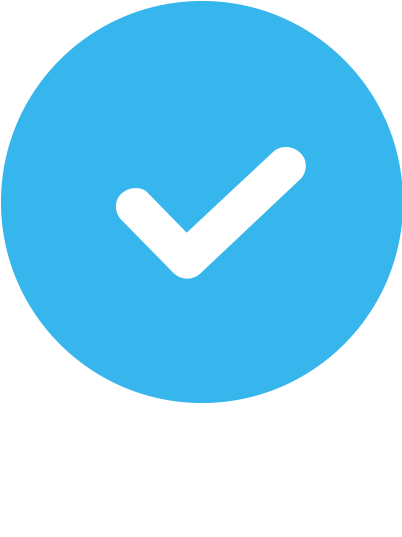 Verified
70 Reviews
Outdoor & In-Home
Virtual
COVID-19 Vaccinated
About Jonathan
Feel free to message me about any questions regarding working together or availability requests.
TRAINING LOCATIONS
-Your Home gym
-My private gym in Huntington Long Island
-Outdoors
-Live Virtual Sessions through Zoom or Facetime
In my 20's I became overweight. I wanted to change some bad lifestyle habits and improve my physique.
I got into the best shape of my life and started fitness modeling in 2009!
I made Top 5 for the 2010 Body Space spokes model competition out in LA.
In 2011, I came in 3rd place for the Muscle & Fitness male model search in Las Vegas.
At that point I became very passionate about living a healthy lifestyle and realized working in the fitness industry was the field for me!
I competed in the NPC Men's Physique division.
I accomplished a first place win at a regional show in NYC and 3rd place at a national level show!
I was sponsored by one of the biggest supplement companies in the country, MHP, for 4 years.
I've been a featured Times Square bill board model 2 times.
National cover model. I have 8 national ad campaigns. I was featured live on Good Morning America in a workout segment for leg training in January 2017.
I launched my own meal prep company Cooper Nutrition in 2017 to help athletes and every day people be their best.
My experience has brought me to work with men and women from young up to 73 years old.
From beginners to working with competitive athletes.
I've been a personal trainer for over 12 years.
I love working with my clients. I enjoy helping them reach their health and fitness goals. I help my clients in every aspect of a complete strength training, cardio and cooking healthy personalized home delivered meals for them.
My passion for fitness and well being comes out through a positive and very helpful attitude towards the people I work with. I love to see my clients succeed and reach their health and fitness goals. Most of my clients after a steady year of training adapt a new healthy way of living and incorporate these positive changes into their every day routine.
The gym and healthy food becomes a part of their new lifestyle and something they look forward to keeping up with for the rest of their life. I'm very passionate about what i do.
My dedication to my clients is my number 1 priority, to see them succeed and enjoy living life to their fullest.
Areas of Expertise
Nutrition

Strength Training

Weight Loss

Muscular Definition

Muscle Gain

Wellness

Core and Balance

Kettlebells

Cardiovascular Conditioning
NCCA Accredited Certifications
ISSA Certified Personal Trainer
Additional Certifications
CPR/AED
Who I Especially Like Working With
Bodybuilders, Law Enforcement, Men, Models, Runners, Seniors, Student-athletes, Women, Youth
Training Areas Served
In-home or Outdoor Training
I have been training with Jonathan Cooper for about a year and a half. With his help, I have lost 17 pounds and am in the best shape of my life. As a 50 year old woman, I never thought I would ever get "ripped". But with Jonathan's help, guidance, and support, I am amazed that my abs actually have "cuts" and my whole body is much more toned. He encourages me to stay on target and provides very useful information regarding food choices. After a workout with Jonathan, I feel amazing. I feel pumped and strong and proud of what I was able to accomplish. Many of the machines we use during training, I would never even think of attempting alone. He is very encouraging, fun to work with and always introduces new ways of working out a particular part of my body. I could never have done it without him!
Jonathan knows how to motivate me, always pushes me to do those two extra reps that I didn't know I had in me, making me feel proud of myself. His exercise routines are challenging, yet extremely rewarding and I always feel accomplished. He's very sweet, but also tough, and you just know that he's genuinely proud of your success. Highly recommend!
I have been training with Jonathan Cooper for over one year now. Through his vast knowledge of physical training, I have seen immense positive results in my weight loss, strength conditioning and overall mindset when working out. Jon is an extremely helpful trainer who doesn't leave you out to dry when training with you. He will explain why the workout is necessary, show the proper technique in doing the workout and explain what area is being targeted for the specific workout. This is one of the many qualities I enjoy as it is real good to understand "why" something is being done as opposed to just doing it. Having Jon around has definitely given me more knowledge for working out so on days I am not training with him, I can still perform the specific workouts he has taught me. Anyone who utilizes Jon's personal training sessions will definitely not be disappointed and will be extremely happy with the results.
I've known Jonathan Cooper for several years now and I dub him one of my best personal trainers by working me to my physical limits and encouraging me (73 on August 15, 2016) to pursue my natural competitive bodybuilding endeavors. Additionally, his inspiring and motivational posts on Facebook add to my desire to continue bodybuilding sine fine. Jonathan's uplifting spirit and motivation have become an enduring part of my life.
I've used Johnathan Cooper personally as a trainer. Being that I'm into bodybuilding myself and have a ton of knowledge I wouldn't be the typical client. Johnathan Cooper will blow your mind away with not only his long list of knowledge of many different sort of training but he can write out amazing diets to fit your weight loose goals. I've grown personally a lot since going to Johnathan Cooper and a lot of that I gotta give thanks to my man John.
Jonathan Cooper is not your typical trainer. If you want a better life and better health, hire Jon. He helped me lose 30 pounds in a very small amount of time. He also helped me get toned and more muscular. His skill set and knowledge will help get you right on track!! I Will recomend him to all my family and friends.
Jon is the best trainer I have ever had. As a Division 1 college Football and Baseball player I have had many trainers/ strength and conditioning coaches in the past. Jon does a great job of working with his clients to uncover their goals and create a system to help you achieve them while remaining comfortable. Jon does a great job of pushing you without breaking the barrier of making clients feel uncomfortable. He put together a diet plan for me as well as a lifting and cardio schedule. While I worked out with Jon I saw solid fat loss while also growing lean muscle. He focuses on proper technique and makes sure the exercises are being done properly to avoid injury. All in all I would recommend Jon to clients of all experience levels. He is a great guy and a great trainer!
It has been my pleasure to work with Jonathan for over 4 years. With his expert guidance, I have been able to reduce weight, body fat and eat a very clean healthy life. I can say that he has transformed me into the body that I have been always striving to have. He has guided me in choosing the best food choices making sure my body and muscle development get all the nutrients needed. Jonathan continues to push me beyond where I would go, and that is why I need a person like him as my mentor. His sessions give me the intensity and accomplishment I need, leaving me with that awesome pump that we are all looking for. Jonathan knows your body well and is always changing up the workout to accomplish the goals he has set out for you. I look forward to every workout because I know I will walk away knowing I am a bit better that the workout before. I could never have achieved the place I am without him!
I have trained with Jonathan Cooper for a year. During that time I got into the best shape of my life. He was very committed and passionate to help me achieve my goals. Always pushing me to do more and making me feel great. His knowledge on working out and nutrition go hand in hand. So if your looking to bulk or to get in shape Johns the right man for the job.
Working with Jonathan has changed my life greatly. Being middle age and not working out in years. Jonathan has got me on the right track with a great strength training routine and offers precise nutrition guidance for my weight loss goals. I've built up muscle and lost fat working with Jonathan. He's a pleasure to work with!
Best shape of my life , all thanks to him
Jonathan is a dedicated professional who really knows how to work with you. He takes the time to answer all questions about diet, nutrition, and work outs. I am a very satitisfied client. He really knows how to train and watch results, record results and see your progress. The workouts are designed for my specific goals, my meal plan & prep which has also been custom created for my specific goals. He is awesome at what he does!! I am so happy and see results which feels great!
Although it's only been a few months since I've been working out with Jon, my extensive experience with different trainers makes it easy for me to say that he's one of the best. He's responsive to your fitness level, amps up the workout just the right amount, stresses good form and offers oft-needed positive reinforcement. Jon is personable and disciplined - a good combination. I can offer my unqualified recommendation.
I have been training with Jonathan for a little over a month now , he has trained me utilizing all machines and different exercises every time . He has motivated me to work even harder and it's working , giving me results I would have never seen on my own , money well spent to invest in myself .
I had a very positive personal training experience with Jonathan. He's training session is designed based on my needs, physical condition, and he pushed me hard when needed. Jonathan is always on time, and he can be very flexible as I always have a very hectic schedule and very hard to follow a regular training routine. He is absolutely professional and serves as a great personal trainer and advisor for me. I would recommend him to people who are looking to get on the right track of working out, working hard to improve themselves, Jonathan would be a great help and support.
Jon Cooper is an excellent trainer that I'd highly recommend! He is extremely knowledgeable about both training and nutrition which he can customize to meet your goals. He's also easy to get along with and truly cares about his clients.
Jonathan's expertise as a trainer is very impressive. He has a deep knowledge of how various exercises affect the body -- and his repertory of exercises seems endless. That means sessions stay interesting. He also relies mainly on exercises that are simple and straightforward (and avoid time-wasting complicated machine setups). He encourages and supports and definitely pushes -- but without bullying. He is very calm. He is also very knowledgeable about nutrition and can offer advice on all aspects of fitness. I hadn't exercised in a long time and he's been great getting me back into it – the right mixture of support, patience and hard work.
Excellent trainer . Has excellent knowledge of training and most important what to eat to achieve your goals. John also came to the grocery store with me . I became more aware on what to buy . What right foods to buy etc .
Jonathan has helped me get back into a great routine at the gym. From not training for many years, the transition back has been very smooth. I feel good and I'm losing weight. Jonathan's expertise of training and nutrition has been a huge help. I highly recommend to anyone looking for a great personal trainer!
Jonathan Cooper has been my personal trainer for more than a decade now. I'm a film producer and Actor and have traveled the world and my body has held up strong throughout my journeys of so many films in so many countries and states and film sets. The results I have achieved to date are largely due to his perfect combination of diverse training methods, individualized exercise programs and challenging yet achievable goal setting. Jonathan's professionalism, extensive knowledge and enthusiastic commitment to his work and ultimately his clients, provides the perfect scenario for success and sets foundations for a new healthier lifestyle! I have known Jonathan for over 15 years now. He is an outstanding master of his craft; incredibly bright with a treasure trove of health and fitness knowledge; expert in weight training, Nutrition, confidence boosting; and a warm, spontaneous personality that make health improvement fun. He is brimming with the brains to help anyone achieve the brawn. He's the real deal in an industry full of wannabees and is the standard by which any trainer should be measured. If you are looking for the best health trainer, you are where you need to be.
I started training with Jonathan from November last year, once a week. Beside the training classes, Jonathan also actively texting me about what and when I suppose eat. I'm also getting his meal plans, which i believe is essential for my progress over the past few months. I can feel my body changed a lot, and Im motivated to keep it up.
This trainer understand every issues I have with my body and train to improve my body. I am deaf. I was worried about lack of communication. As we meet up every time, Theres no barriers. Jonathan made that happens. I feel stronger than me yesterday thank to Jonathan's guidances. I recommend you guys to have him. He is what we need: The Trainer.
Jonathan is the best! He is reliable, always on time, passionate about fitness and health and always pushes me to do my best. Highly recommend!
Jonathan is not only an incredible trainer but he listens to the needs of his clients. He customizes each workout to maximize your growth potential while paying attention to body detail. Jonathan infuses you with self confidence and motivates you to make positive life changes.
I put on a belt today that I've had for about three years. Cracks and tears from long term use - no longer for fashion, just for function. Three years ago when I bought it, I could get to the first hole. I'm now on hole number 7, the last one available. Soon this belt will need to be retired, no longer able to function for its original design. Since I started with Jonathan in July, I've lost 21 pounds. I contend with a lot of wonky body mechanics - a congenital defect that makes my hips pop out of joint, three major injuries in the last ten years that will never recover to 100%. Jonathan has been able to adapt to my challenges, change course when necessary, and listens to me - knowing when I sincerely can't do something, and pushes me when he knows it's BS.
Jonathan Delivers Results. I hate exercising so I knew I'd need a trainer to motivate me. Jonathan is really knowledgeable, not just about fitness, but also equally (or even more) importantly about nutrition.
I've worked with him for 6 months and he is an amazing trainer. Very professional, reliable and comes to the gym in my apartment. I would highly recommend him to anyone!!!!
I honestly cannot compliment Jonathan enough! I have tried many trainers over the years and NEVER been able to get anywhere near my fitness goals. Through the combination of Jon's knowledge about training, his creativity coming up with exercises that are not only effective but also fun, and the nutritional meals he provides, I reached my goal faster than I even thought possible. The confidence I now have in how I look has allowed me to have the best summer of my entire life so far! When working out, he pushed me just the right amount to get the results I was after. To top it all off, he does it all with a friendly attitude and a smile! Jonathan is DEFINITELY the trainer you want... There is no comparison!
Jonathan is a highly knowledgeable and caring trainer who knows how to motivate clients and push them when they can achieve more. In just one month, I have noticed improvements in my mood and body. I look forward to continuing to work with Jonathan to meet my goals.
I have been training with Jonathan for a little Over three months. I am seeing great results! Jonathan does an awesome job in motivating me, pushing me and Instilling confidence during our work outs ! I have had many trainers and Jonathan is by far the best :)
I've had the pleasure of working with Jonathan for the past 10 weeks. He is very knowledgeable about both fitness and nutrition, and takes the time to hear what your needs and goals are. He is mindful of any limitations you may have and tailors exercises to address them as well as pushing you further than you might have thought yourself capable. I have lost 10 lbs (and counting) and have gained strength and flexibility. I would highly recommend Jonathan as a trainer!
Jonathan is exteremely encouraging in seeing you progress in your fitness goals. He will push you to do your best. The best thing is he is always uplifting when it's time to workout. It's nice to work with someone who is enthusiastic about fitness. The meal prep is amazing too. First off delicious. Also for someone like me who works a lot,last thing on my mind is what I will be eating. Ever since I started doing the meal preps I noticed that I have more energy to go through my day and didn't crave snack. Definitely do the lunch and dinner if you are always on the go. One less thing to worry about. I would recommend Jonathan to anyone.
Jonathan is a very helpful trainer and helps you achieve your fitness goals. He's also flexible and responsive to re-schedule classes and answers any questions you might have. Workouts are also great where he encourages you to do your best and push you to your limit. I reccomend Jonathan to anyone looking to get fit!
I've been training with Jon for the past 6 months. At 30 years old, and with Jon's help, I'm now in the best shape of my adult life. I've lost over 20 pounds, gained a considerable amount of muscle and truly feel better than I can remember. He's helped me clean up my diet, create a steady workout routine, and motivate myself to prioritize well-being. I've always been a runner, but a very slow runner. After 28 weeks of Jon's intensive leg-workouts, I've shaved off almost 3 mins from my average mile. Considering I was a novice to resistance training, he's been incredibly patient while still pushing me to reach my goals. Jon is knowledgeable, dedicated, and passionately cares about physical fitness. He is a great trainer!
Johnathan is amazing, I gained quick results. He is excellent at giving good feedback ensuring you are doing the workout correctly. I also like that he changes up the workout to keep it interesting and challenging. He is also very motivating and his custom meals are a great supplement to my success.
Two years after a knee replacement and I walked 4 rounds of golf with no pain or swelling. Kudos to Jon!!
I hired Jonathan just over a year ago to help me get in shape for my wedding, and from day one he was committed to helping me achieve that goal. My wedding was 3 months ago, and I was so happy with how I looked and felt that I will continue working with him to keep improving! His workouts are always enjoyable and interesting, as he explains why he chooses each exercise and how it will benefit me. Great guy, excellent trainer. Hire this guy!
Jon is the consummate professional and knows how to customization a program to help you meet your goals. He's been in the fitness industry for years and it shows. An extremely hard working guy, he will take what you want to get out of your training and translate that into a program that can change how you approach health and fitness. Have only good things to say about Jon and highly recommend him to anyone who is ready to take on the challenge of improving their health and physique.
Jon is absolutely one the best in the business. He knows what he is doing and he is very professional. He has a strong knowledge base of sports science so that he can push my limitations without the risk of injury. Jon mixes up different training methods so that I'm continuously challenged and making progress. I'm very happy about every training session so far! Most importantly, Jon actually cares about my progress and constantly provides useful tips for my training regimen and so on.
Experienced, knowledgeable, efficient, and great to work with.
Working with Jon has been a great experience! I've learned a lot about how to workout correctly in the gym with a great strength training routine. His custom meal prep has been super helpful to cover my lunches and dinners during the week so I can avoid eating bad food. The 3D scanning technology that he offers can track my weight and see the positive changes in my physique on a weekly basis!
Jonathan is an amazing trainer, he understood exactly what I was looking for and the best part was I had great results! Week after week I saw my strength and numbers improve. As a female I wanted to get into strength training but didn't know how. Working with Jonathan was educational, fun and has me fit!
I am a 60-year-old woman who has led an active lifestyle and who has a history of injuries that I need to be mindful of when training. I started with Jon a year ago. My goal was to get stronger and improve the way that my body looked. I wanted a diet and training program to help me achieve this. We met after I read his bio on the website. I liked his experience and story. I have to say that what I read was not exactly accurate – it undersells him. Jonathan is a fantastic personal trainer whose skill, teaching ability, and intelligence are a welcome change. His charismatic personality motivates me to train hard, early in the morning, three times a week. I look forward to the gym, and the results show. He pushes me to the limit while keeping my history of injury into consideration. For the first time in my life, I am working with a trainer who doesn't push me to the point of aggravating my body so that we need to stop training. He has kept me on a consistent track of getting stronger, looking, and feeling better. Jon has educated me on what it takes to change the way a body looks and feels. He has taught me about nutrition and what is needed to build muscle and change form (we are all about the macros). He keeps me focused and in check, with a desire to keep going and improving. They say that the proof is in the results, and it's true. Jon has given me everything that you would want from a personal trainer, and it shows. I feel great, and I love the way that I look. I think it's pretty remarkable to be able to say that after six decades on the planet, I can still wear a two-piece at the beach. JC, thank you for getting me here in such a short period. I genuinely look forward to getting better and stronger with you. GB
If you're looking to feel better physically – to stimulate long ignored muscle groups – or to tune up the body that works hard for you on a daily basis – I suggest a date with a personal trainer. I've been working out 3 days a week for the last eight years. I wanted to get a review of my routine to be sure that I was being efficient as well as effective. I connected with Jonathan Cooper. He came in and customized my workout to fit my goals – and it's the best investment I've made in my fitness in a long time. Your time is valuable so if you have the discipline to make the time – then make that time effective. You'll see and feel the results. Jonathan brought a professionalism and an attitude that had be looking forward to the workout – because I was feeling the improvements after the first appointment. If you want to make a worthwhile investment in your health – get a personal trainer. If you want returns on that investment, book Jonathan!
Jonathan is not only an expert trainer, but he will also give you guidance on nutrition and lifestyle changes that will help you reach your personal goals. I've had several trainers in the past, but none can match Jonathan's expertise, attentiveness and flexibility. Since we started training together in end of July, he has helped me lose 20lbs, while adding muscle-weight, which have had positive spillover to my everyday life. Jonathan is the right trainer to help elevate your fitness and lifestyle to a new level!
Over the last couple of years, I've been looking for a trainer to not only help me get into better shape, but someone who knows how to motivate me in the right ways. John is the perfect combination. He kicks my ass and is an all around great guy. He also does meal prep to help you reach your caloric goals. 10/10 would recommend.
Jon has been an amazing resource for me mid-pandemic. Our virtual training sessions have led to significant weight loss and muscle growth. Jon's totally professional and responsive offline as well. Highly recommend!
Have been working with Jonathan the past 6 weeks, it has been a great experience working out outdoors. He is great at what he does, would highly recommend!
Working out with Jonathan has been an excellent experience. I was completely new to strength training and Jonathan made me feel comfortable from the start. We started off outside at an outdoor gym in LIC. The experience outside was excellent. I recently moved away from LIC, and I was concerned about continuing via Zoom, especially since I am still a beginner, but Zoom sessions with Jonathan have had the same feel as being in-person. Highly recommended.
Why did I start taking personal training classes? I realized that I don't like exercising independently, and I would like to get good results without planning my fitness. Also, what exercising means for me? Feel good and fit physically. I start taking personal training classes with Jonathan a few months ago. Everything is great until one day, I noticed that not only am I feeling good physically, but I am forming muscle. I did not expect that, but I will take it because I like looking good. Thank you Jonathan for your training.
Jon will take your work out to the next level. Each week he will push you to make you better while making sure you form is correct and safe. He can work around injuries and help you reach your goals. He will work around your schedule and is flexible. Jon is a great trainer!
Jonathan has been the best trainer I have worked with. I have been working with him for awhile now. Professional skills is helping. I have traveled outside on NY and he is always there for me through FaceTime. When I traveled to El Salvador and he was available to work with me at my time. He also makes my meals for the week. I am happy and honor to have a great trainer like Jonathan.
Jonathan is the real deal. Very knowledgeable and very effective on the work out routine. I noticed results within the first 4 weeks. Highly recommended
Jonathan's great. I'm seeing improvements in the areas I wanted to get stronger in and when I suffered a minor injury from lifting too heavy on my own, he was great at adapting to that and adjusting our workouts. A huge portion of training is diet, and I'm slowly chipping away at body fat and Jonathan's good about checking in and advising on diet stuff.
Jonathan is the consummate professional. I am in my 50s and for sometime my progress had stalled and fitness level plateaued. Within just 4 weeks of training with Jonathan I noticed a difference. Each session with Jonathan is not only a focused targeted workout but also a Masterclass in nutrition which is equally important. I cannot recommend him enough.
I was thrilled after my first session training with Jonathan & I knew I made the right choice! He makes the whole experience exciting while pushing you to really do your best. I was so tired before but now I am motivated & can see myself thriving in getting my body back into a healthy state with his guidance. I know I am getting stronger and look forward to continue to go to him for my fitness goals. Everyone needing a personal trainer should exercise with Jonathan.
Started with John back in February saw results really quickly lost approximately 10 pounds in under 5 weeks good with giving advice on nutrition as well as meal planning and prepping. Also good with Personal training over the computer I didn't believe in it at 1st but after training with John via zoom I'm a believer now with definitely does work
Jonathan is an excellent trainer and I'm so happy I reached out to him on this platform. He has consistently exceeded my expectations and makes the workouts very enjoyable. With a combination of virtual and in-person training, I am already starting to see some results only after a couple sessions. Highly recommended. Great personality as well and always answers my questions via text during the week. Thanks Jonathan for all that you do!
Jonathan is a terrific professional who takes the time to get to know his client's strengths/weaknesses. I have really enjoyed his help and have seen big results thanks to his strength coaching
I have nothing but great things to say while training with Jonathan. He really pushed me to do my best and really helped me get into better shape. He is super sweet and I recommend training with him.
It doesn't get much better than Jonathan Cooper and Cooper fitness. 6 months ago today I was a different man, weaker, less energy, brain fog. Today, I'm leaner, (lost 14 pounds while putting on a considerable amount of muscle) stronger, and I have a ton more energy to play with my 2 young daughters which is most important for me. With Jon, it's more than just about weights and looking good, it's about mindset, and a lifestyle. I will be continuing my training with Jon going forward and recommend him at the highest level whether you are a complete beginner like I was or you're just looking to take your training regimen to next level.
Before I met Jonathan I was not confident working out. I'd feel completely lost at the gym, never knowing what steps I'd have to take to get fit. After training with him for a month now, I have seen incredible results (down a few pounds, gaining muscle!) and I'm excited to work out and be my best self! Jonathan is professional and genuinely a kindhearted person. I highly recommend seeking his expertise if you want to be in great health!
Very reliable and also teaches you how to workout correctly and achieve maximum potential in lifting and physique.
Excellent!! Wonderful thoughtful virtual workout. Provided great feedback for each exercise, letting me know if my form needed to be adjusted for maximum benefit. Good workout!!
The session started on time and the program was a great balance of core and upper body…exactly what I was looking for. Jonathan was very personable and motivating. He paid attention to correct form. A very good session.
John has helped me achieve my goals in weight loss and gaining muscle mass. He created a routine that helped me change my life habits in regards to food and exercise. John has helped make exercising a part of my daily routine. He has professional and motivating approach and I would recommend him to anyone who wants to reach their goals. He is very personable and has become family. He knows how to push you to the limit in the best way possible with your workouts. John is very flexible in his scheduling which has helped me achieve working out on a daily basis. I have worked out with many personal trainers and he is hands down the best.
John was an amazing trainer. I was someone who was looking to bulk up and John put me on the path to success. He clearly outlines the keys with food and strength training. The sessions are challenging, but the results are rewarding. Highly recommended!
Jonathan is an amazing trainer, very professional and knowledgeable. Highly recommended.
After moving to Long Island I was out in the search for the trainer that fit my needs and was flexible in coming to me. Thank goodness I found Jonathan who has my body in the best shape I have ever had ! Definitely recommend him to anyone looking for a professional! Not just a trainer but a professional trainer
I 've been training with Jonathan for over 2 years. He is fantastic trainer and patient kind person. Highly recommend!
Are you a trainer?
Get new clients. Change lives.