Matthew Smith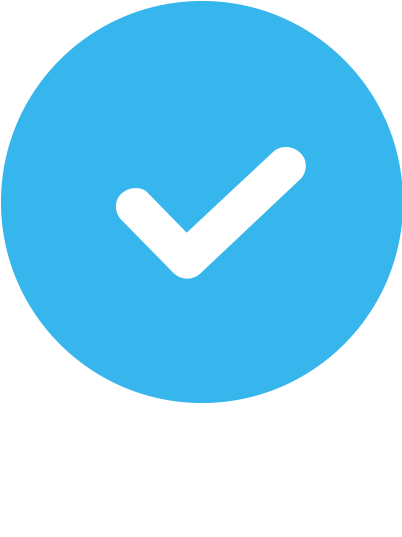 Verified
4 Reviews
About Matthew
My name is Matt. Some call me the "buttsmith." I'm a ginger WITH a soul, and you'll be glad you met me. When not slinging weights around, I enjoy rock climbing, concerts and exploring the world.
I provide high-end, individualized, progression-based programming that gets you from A to Z safely and efficiently. Each workout builds on the previous one.
Tough cases are my specialty.
The first couple months of training we focus on optimizing your movement, learning to breathe properly, and maintaining neutral spine. Then we hone in on your goals.
You CAN look, feel, and move better.
I have experience working as a back rehab specialist at Rittenhouse Chiropractic, and have worked With UPENN Division-1 athletes as an intern. With over a dozen powerlifting meets under my belt, strength with the barbell lifts are my specialty.
I aim to teach you so well that I become obsolete unless you need me for accountability.
Plan on investing a minimum of 6 months to a year on training. A large portion of my clients come to me because they have been injured in the past and want to get stronger and remain out of pain.
I place many of my better moving clients on my Fast Gains program to eek out the maximum amount of newbie gains possible. After about 6 months they graduate to more personalized programming.
Book a pack of sessions and message me to set up an assessment today. FindYourTrainer guarantees a full refund if you are not fully satisfied with my services. You have nothing to lose and a lot to gain!
My favorite exercise
I love deadlifts. They work almost every muscle in your body, and I happen to be good at them. I find most clients can learn to deadlift relatively easy. Any well-designed program should include deadlifts. They are the quickest way to see physique, posture, muscle, strength gains, and even fat loss. I've had clients aged 20-88 deadlift. Everyone can find a variation that works for them.
My training philosophy
Learn to move. Learn to eat. Always use progressions. Be consistent. Do not shock the body. Guide the body. Great things will happen.
Areas of Expertise
Core and Balance

Strength Training

Muscle Gain

Posture

Injury Prevention
NCCA Accredited Certifications
NSCA Certified Strength and Conditioning Specialist
Additional Certifications
Precision Nutrition Level 1, FMS Level 1 and 2, Dynamic Nueromuscular Stabilization 1 & 2, USAW Performance Coach, CPR/AED
Who I Especially Like Working With
Beginners, Post-rehab, Seniors, Women
Medical Conditions Experience
ADHD, Anxiety, Asthma, Back Pain/Issues, Knee Pain/Issues, Neck Pain, Rotator Cuff Issues
Matt is the best! Do what he says and you'll become leaner and stronger. Basically since working out with him I'm skinnier and I've gotten better at literally everything. Crow pose, I'm looking at you. His workouts are super efficient and personalized to each client (good thing because I think he trains everyone from 20 somethings to 80??? somethings). If that's all you needed to know, stop here. Otherwise, keep on. I signed up with Bodysmith Performance because I was stuck in a rut with my workouts. Don't get me wrong, yoga-cardio-fly wheel-something involving spandex and resistance bands-cardio-yoga-elliptical is still a great way to spend a week, but I was bored and needed to make some changes. I found Matt through my gym (12th Street - also awesome) and thought I would try like 2 or 3 trainer sessions to kick me into gear and learn how to lift without hurting myself (or anybody else). Of course as with many new workouts, I saw/felt results quickly. But these were amazing results. We're talking losing 5% of my body fat DURING THE HOLIDAYS (Thanksgiving/Christmas/New Years). I wasn't overweight to begin with, so I actually think that makes this more impressive. Now, a few months later, I'm still being surprised with results (i.e. going down another size) and he just keeps changing things up so it's never boring. He works with your schedule and can do 30, 45 or 60 min sessions however many days a week you want. I started with 60 minutes (I needed some work!) and thought I would go once a week. After a couple sessions though, I loved it so much, I upped to twice a week for 60 minutes each time. Matt has nutrition advice for you too. Nothing too preachy or overbearing (unless you're into that and if so, I'm sure he'll oblige), but just good solid guidelines to follow. I'm a physician and pretty much obsessed with nutrition, and I still found his guidance really helpful (and medically accurate). If you're not sure, you could do a couple of sessions and I'm sure he'd develop a great program for you, but I definitely think long term is the way to go. Also, I went from being completely mortified and insecure in a weight room, to moderately confident I will not hurt myself or others while lifting weights (in public).
Prior to my first consultation with Matt, I hadn't slept through the night in nearly 6 months due to constant back and knee pain. At age 35 and far from ready to stop playing sports, I'd tried (and paid for) everything short of a surgeon - rest/ice/heat, flexibility training, PT, etc - with moderate results at best. Matt's philosophy of injury prevention through strength training intrigued me, and despite what initially seemed like a high cost and something for people much younger than me, I decided to give his "Fast Gains" program a try. Fast forward to a year later - with an unrelated shoulder injury and surgery sidelining me for 4 months, mind you - and I am now stronger, healthier, and more injury-resilient than I've ever been. Matt's extensive knowledge of physiology and movement led to the discovery that my problem wasn't lack of flexibility, but hyperflexibility, and his relentless emphasis on proper form set me up to succeed and progress through every workout from day 1. He is a passionate, knowledgeable, and empathetic trainer who cultivates those same traits in his trainees, and I can't recommend him highly enough.
Matt is a phenomenal trainer and great guy. Before working with Matt, I had ongoing shoulder and neck pain from training on my own. Physical therapy provided some relief, but didn't solve the problem. Based on the initial consultation, and ongoing evaluations as I progressed in training, Matt totally corrected my form and mobility and I'm now, very thankfully, able to train pain free. Along with proper programming, this has translated into moving more weight and better body comp. Matt's extremely knowledgable, and super easy to work with. Highly recommend!
Matt is honestly the best there is. I found him in search of a powerlifting coach after doing CrossFit for a couple of months. I had just had a back injury and couldn't deadlift or squat (and had gotten injured in the first place from bad form). Matt took the time and attention to teach me everything I needed from breathing exercises, proper cues, and helped me dial in my form enough to see a HUGE boost in my strength. It was pretty cool going from being unable to bend down to tie my shoes to deadlifting 209 lbs at my second powerlifting meet within a matter of 7 months. I really feel like Matt genuinely cares about each and every one of his clients and creates customized programming based on your goals (and if you don't have any of those, he can help you with that too). I recommend him to everyone I know who's looking for a trainer - super smart and great to work with.