Matthew Smith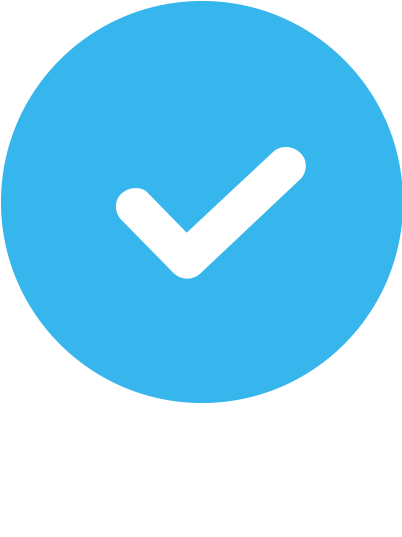 Verified
6 Reviews
Virtual Training Only
COVID-19 Vaccinated
About Matthew
My name is Matt Smith. I run Bodysmith Performance. I am a rock climber, a former national level powerlifter, a soccer player, and a mobility specialist. I am your virtual trainer. I am your Bodysmith.
Feel better. Move better. Look better. Guaranteed.
World-class training can be delivered with compassion right to your home. Book your comprehensive initial assessment today. But first, read on...
My movent system will change your life and empower you to confidently do the things you love to do. You are not too old. You are not too injured. You are not too out of shape.
I specialize in working with clients that have been around the block. Back injuries. Arthritis. Hip replacements. Almost every client I see requires special consideration for individual issues. We are humans, not perfect robots.
I will help you work around any injury with exercise modifications and rehab exercises. Pain-free progress will be yours. My clients have ranged from division-1 athletes to 95 year-olds working to preserve their independence.
I am your teacher, your motivator, your trusted ally, and your accountability. I fill the role you need. You supply the effort.
Together, we form a team. We will craft an individualized and efficient, progression-based plan that fits YOUR life and matches YOUR goals.
Virtual training offers the following advantages to traditional training at the gym:
- Time-efficient, eliminating the training commute to the gym. It's great for moms and dads and busy professionals.
- Hygenic. Avoid dirty, crowded gyms.
- Discreet. Some people feel more comfortable learning to exercise in private. There are no distractions.
- Portable, personalized fitness coaching that you can take anywhere in the world.
Once you contact me, training starts with a Zoom Meeting assessment and home gym analysis, broadcast live from my home-gym.
Your goals, movement profile, injury history and budget will direct your training program. I will help you find home-gym equipment to purchase.
Next we start bulletproofing your body with the systems used by top exercise and rehab professionals across the world, including Dynamic Neuromuscular Stabilization (DNS), Functional Range Conditioning (FRC), and Functional Movement System (FMS).
Learn the following:
- Proficiency in all major movement patterns: Hinging, Deep Knee Bends, Pushes, Pulls, Carries, and Rotations.
- Individualized body maintenance instruction on foam rolling, FRC mobility drills and stretches.
- Optimal core bracing, breathing and shoulder stability patterns.
- Joint centration, neutral spine, and posture.
- Nutrition basics.
Remember, it's not about where you start. It's about where you end up.
Book with confidence and set up an assessment today. FindYourTrainer guarantees a full refund if you are not fully satisfied with my services. You have nothing to lose and a lot to gain.
Let me be your Bodysmith.
My favorite client story
3 things:

1. "I thought I never would be able to do _________ again. I can do it!" This brings me great joy.

2. "You made me taller." Several clients have reported growing taller after their yearly physicals, or reaching things on shelves they previously could not reach. I smile and nod. They did not grow taller. Their posture and core strength improved.

Everyday things like this happen all the time. It means the world to me and my clients.

3. I once had a client have a split aorta mid-session. I immediately called 911. With a 90% mortality rate, my client survived. She worked for the church. The doctors said her weak aortic wall was a ticking time bomb. The fact that she had it with me and she survived was a miracle.
My favorite quote
"Perfection is the enemy of good."
My training philosophy
Mobility-->Core-->Strength
My training experience
I have worked in center city Philadelphia as a self-employed personal trainer most of my adult life. In 2018 I began virtual training. Now, I only offer virtual training.

Here are some of my professional qualifications:

- 12+ years full-time training experience.

- Back mechanic w/ clinical rehab experience.

- Certified Strength and Conditioning Specialist

- Functional Range Conditioning Mobility Specialist

- Dynamic Neuromuscular Stabilization, Level 1 and 2

- Precision Nutrition Level 1

- USAW Performance Coach

- Functional Movement Screen Certified

- Creator of the Fast Gains program to take beginner lifters to intermediate level as fast as possible

- USAPL powerlifting Nationals qualifier w/ a 3x bodyweight deadlift

-UPENN Strength and Conditioning Intern
Areas of Expertise
Core and Balance

Strength Training

Muscle Gain

Posture

Injury Prevention

Functional Training
NCCA Accredited Certifications
NSCA Certified Strength and Conditioning Specialist
Additional Certifications
Precision Nutrition Level 1, FMS Level 1 and 2, Dynamic Nueromuscular Stabilization 1 & 2, USAW Performance Coach, CPR/AED
Who I Especially Like Working With
Beginners, Post-rehab, Seniors, Women
Medical Conditions Experience
ADHD, Anxiety, Asthma, Back Pain/Issues, Knee Pain/Issues, Neck Pain, Rotator Cuff Issues
Matt is the best! Do what he says and you'll become leaner and stronger. Basically since working out with him I'm skinnier and I've gotten better at literally everything. Crow pose, I'm looking at you. His workouts are super efficient and personalized to each client (good thing because I think he trains everyone from 20 somethings to 80??? somethings). If that's all you needed to know, stop here. Otherwise, keep on. I signed up with Bodysmith Performance because I was stuck in a rut with my workouts. Don't get me wrong, yoga-cardio-fly wheel-something involving spandex and resistance bands-cardio-yoga-elliptical is still a great way to spend a week, but I was bored and needed to make some changes. I found Matt through my gym (12th Street - also awesome) and thought I would try like 2 or 3 trainer sessions to kick me into gear and learn how to lift without hurting myself (or anybody else). Of course as with many new workouts, I saw/felt results quickly. But these were amazing results. We're talking losing 5% of my body fat DURING THE HOLIDAYS (Thanksgiving/Christmas/New Years). I wasn't overweight to begin with, so I actually think that makes this more impressive. Now, a few months later, I'm still being surprised with results (i.e. going down another size) and he just keeps changing things up so it's never boring. He works with your schedule and can do 30, 45 or 60 min sessions however many days a week you want. I started with 60 minutes (I needed some work!) and thought I would go once a week. After a couple sessions though, I loved it so much, I upped to twice a week for 60 minutes each time. Matt has nutrition advice for you too. Nothing too preachy or overbearing (unless you're into that and if so, I'm sure he'll oblige), but just good solid guidelines to follow. I'm a physician and pretty much obsessed with nutrition, and I still found his guidance really helpful (and medically accurate). If you're not sure, you could do a couple of sessions and I'm sure he'd develop a great program for you, but I definitely think long term is the way to go. Also, I went from being completely mortified and insecure in a weight room, to moderately confident I will not hurt myself or others while lifting weights (in public).
Prior to my first consultation with Matt, I hadn't slept through the night in nearly 6 months due to constant back and knee pain. At age 35 and far from ready to stop playing sports, I'd tried (and paid for) everything short of a surgeon - rest/ice/heat, flexibility training, PT, etc - with moderate results at best. Matt's philosophy of injury prevention through strength training intrigued me, and despite what initially seemed like a high cost and something for people much younger than me, I decided to give his "Fast Gains" program a try. Fast forward to a year later - with an unrelated shoulder injury and surgery sidelining me for 4 months, mind you - and I am now stronger, healthier, and more injury-resilient than I've ever been. Matt's extensive knowledge of physiology and movement led to the discovery that my problem wasn't lack of flexibility, but hyperflexibility, and his relentless emphasis on proper form set me up to succeed and progress through every workout from day 1. He is a passionate, knowledgeable, and empathetic trainer who cultivates those same traits in his trainees, and I can't recommend him highly enough.
Matt is a phenomenal trainer and great guy. Before working with Matt, I had ongoing shoulder and neck pain from training on my own. Physical therapy provided some relief, but didn't solve the problem. Based on the initial consultation, and ongoing evaluations as I progressed in training, Matt totally corrected my form and mobility and I'm now, very thankfully, able to train pain free. Along with proper programming, this has translated into moving more weight and better body comp. Matt's extremely knowledgable, and super easy to work with. Highly recommend!
Matt is honestly the best there is. I found him in search of a powerlifting coach after doing CrossFit for a couple of months. I had just had a back injury and couldn't deadlift or squat (and had gotten injured in the first place from bad form). Matt took the time and attention to teach me everything I needed from breathing exercises, proper cues, and helped me dial in my form enough to see a HUGE boost in my strength. It was pretty cool going from being unable to bend down to tie my shoes to deadlifting 209 lbs at my second powerlifting meet within a matter of 7 months. I really feel like Matt genuinely cares about each and every one of his clients and creates customized programming based on your goals (and if you don't have any of those, he can help you with that too). I recommend him to everyone I know who's looking for a trainer - super smart and great to work with.
I have been a client of Matt for about two years now and have been doing remote training before and after Coronavirus, which has worked out well. I'm a healthy, active 67 year old man who has been interested in fitness and health for a long time. In my 50's I ran and biked a lot, but stopped running when I injured my foot. Then I was involved in Crossfit and hurt my back doing olympic lifting I never should have been doing. And I had major back surgery four years ago. Needless to say, I didn't do any weight training after that. My weightlifting form was self-taught and honestly pretty bad - Matt taught me what good form is. A couple of years ago, I decided to find a GOOD trainer that was comfortable working with someone my age. After my wife and I did some research, and tried some other trainers, we found Matt, and boy are we glad we did. Matt is a science based trainer and his assessment of my abilities, strengths, and weaknesses were used as input into the programs he writes specifically for me. I have been taught proper technique, worked on mobility, and he's incorporated appropriate weight training and aerobic exercise into my life. I am stronger, more flexible, more aerobically fit, have incredible core strength, and leaner than I have been in a long time. I have lost 14 or 15 lbs since I started training with him, and haven't really changed my diet much. He is sensitive to having me work at an appropriate intensity level and I haven't been hurt once, and I feel great. He also diagnosed a medical problem I have, diastasis recti, and helped me correct it. Best of all, I have not gotten bored and given up. Matt writes custom programs that work with YOUR body, not just generic programs. You should try his exercise programming. I can honestly say that I never would have figured all this out by myself. In fact, if left to my own devices, I would have hurt myself again. Even if you want to workout on your own, get him to write your programs. Trust me, you'll be as glad to work with him as I am!
About 6 years ago I suffered a severe back injury that landed me in the hospital, followed by years of pain and significant lack of mobility - not to mention fear. Oh, and weight gain. Finally as 2019 came to a close I decided that 2020 was the year when I would fight back. During an exhausting online search for a personal trainer I stumbled upon some reviews of Matt. I'm glad that I picked up the phone and made the call. We have been working together since January. I have a shed a lot of weight, increased mobility, energy, stamina and muscle. I feel that I am reclaiming my health. He is highly qualified, effective, listens and develops plans that work. And fun. Make the call, you won't regret it.
Are you a trainer?
Get new clients. Change lives.