Garrett Phillips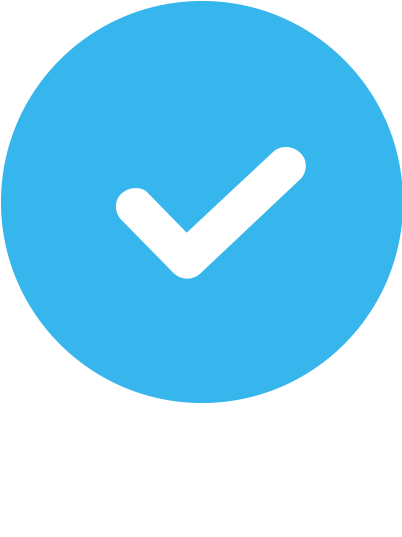 Verified
31 Reviews
Outdoor & In-Home
COVID-19 Vaccinated
About Garrett
I am a Fitness Professional possessing an extensive set of unique expertise utilized in a way to aid my clients in creating long lasting, sustainable life changes in order to achieve all their health & fitness aspirations. Aside from first stepping foot inside a gym nearly 15 years ago, I am just now approaching my 5th year as a professional in the industry. With a double certification through the National Academy of Sports Medicine (NASM) for Personal Training (CPT) and Nutrition Coaching (CNC); I specialize in bodybuilding aesthetics, strength training, and fat loss programs. I create highly customized routines sculpted around each client's specific goals and needs.
In the beginning, my fitness journey was not a walk in the park and I stumbled a few times along the road towards obtaining my dream physique. My body fluctuated from being overweight, to skinny fat, to thick/bulky and back to overweight until I ultimately reached my initial goals in my mid 20's. This process ended up taking significantly longer than expected, yet after many years of fine tuning my diet and training programs, I finally was able to make new goals to continue my journey.
At this point, health & fitness has become a central focus of my life and has grown to become one of my biggest passions. I began to see the profound benefits that Health & Fitness has brought into my life, beyond the aesthetics. It was this experience that ultimately led to my decision to become a personal trainer in order to help inspire and motivate others to achieve this revolutionary change in their own lives.
My favorite client story
A previous client of mine came to me with no prior workout knowledge and began training 2x a week. He eventually moved up to training with me 5x a week and lost 75lbs along the way. To this day he maintains a healthy lifestyle and the progress we have made.
My favorite exercise
Similar to choosing a favorite song or movie, choosing a favorite exercise for me is truly challenging. My favorite exercise is always changing.
My favorite quote
"The best way to predict the future is to create it."
My training philosophy
Control the WEIGHT, don't let the weight CONTROL you.
My training experience
I began my training at Equinox 4+ years ago. I became a successful trainer there and decided to split and run my own business.
Areas of Expertise
Core and Balance

Strength Training

Weight Loss

Muscular Definition

Muscle Gain

Sports Performance Training

Nutrition
NCCA Accredited Certifications
NASM Certified Personal Trainer
Additional Certifications
NASM CNC, CPR/AED Certification
Who I Especially Like Working With
Actors, Beginners, Bodybuilders, Brides-to-be, LGBTQIA, Men, Middle-aged, Models, Overweight/ Obese, Student-athletes, Women
Medical Conditions Experience
Asthma
Training Areas Served
In-home or Outdoor Training
Garrett helped me to change my outlook on working out and then took me to another level. I cannot tell you what a great workout I had when I first started working out with Garrett. After working out with Garrett regularly, I began to see very real results that I could never have imagined. I have more energy, I lost weight, and I am happier then I have been in years. Thanks Garrett for everything you have done for me.
I Live on the west side of LA and had been considering training for quite some time, but I finally took the leap and gave it a go. Garrett helped me define my goals and wrote me a plan to get me started. I've suffered some injuries in the past (shoulder, elbow, knee) and he was able to take those injuries into account and cater specific exercises to help me strengthen those areas without any re-injury while I work toward my greater fitness goals: health and strength with a bit of vanity toning. I'm happy to be on this course with Garrett helping me stay on track and guide me to a healthier, stronger, and more-toned existence.
Garrett is a patient and very knowledgable trainer. I find that he always makes time to answer any questions i have and laid out a easy-to-follow workout AND meal plan. Ive only been with him for 2 weeks and ive already dropped almost 10 lbs. Im very excited to reach my fitness goals and Garrett is definatly making that possible for me! Highly reccomend
Garrett is amazing! Super knowledgeable and friendly! He's able to build a program that fits into your schedule and body type, and he rocks it!
Garrett is a knowledgeable and motivational trainer. He helped me reach my specific goals by developing a personalized training routine that worked with my schedule. Not only did he help me at the gym but he taught me how to meal prep and maintain a balanced diet. Highly recommend!
Garret is an amazing trainer! He created workout routines that worked for me, helped me achieve my goals, and took my injuries into consideration! He took my out my comfort zone and made an environment I strived in! He is extremely knowledgeable in training and nutrition! By far the best trainer I've ever worked with, definitely booking long term!
I've been working with Garrett for the past few months, and I can say having him as a trainer has been game changing in the best way possible. He'll greet you with a smile and a "how's it going" and actually listens when I need to vent, and he'll use that to fuel and guide me through the mental hurtles that use to get in my way and prevent me from being my most fit self. He always pushes me a bit more everytime in ways that I never would of tapped into without him. He's a really nice guy but means business so if you're ready to be motivated and pushed to unlock your inner beast, then Garrett is the one for you!
Garrett is the best personal trainer I have ever had. I went from lifting scraps to benching 225 in the matter of months. He truly knows his stuff and was able to tailor a workout that benefited me in the best way possible. He kicked my *** and I loved every second of it. He was inspirational and passionate about getting me fit. I highly recommend Garrett to be your fitness guru!
I came to Garrett because I had always been super skinny and never been able to figure out how to build muscle properly. I saw him 3 times a week for a year he had completely changed my life through his workouts and has given me new confidence. I learned so much and now I have tools I can carry with me for the rest of my life!
I've had a few trainers in the past, but none compare to Garrett. He truly invests the time and creativity to formulate an amazing fitness program that's best for me and my goals. Not only am I seeing results but I'm also having fun in the process. I highly recommend him to anyone that wants rigorous and exciting training sessions.
Garrett is a fantastic personal trainer with multiple years of experience working in private client practice. His meal plans and workouts show real results. If you are looking for a professional personal trainer with experience look no further. Garrett offers high quality personal training at superior prices.
Garrett has been an excellent coach and resource for all my fitness needs. The skills and knowledge that Garrett provides are a huge benefit for those seeking to be coached by him. He will work with you to change and improve your goals. The changes I've seen throughout working with Garrett are more than I ever imagined possible and would definitely recommend him to anyone.
Garrett is a great trainer that really took time to understand my fitness goals while pushing me to achieve more than I had thought possible. Very friendly and down to earth but also incredibly knowledgeable about the fundamentals. Highly recommend!
Garrett is an absolute legend when it comes to getting you motivated and into shape. Whatever results you're looking for, G will make sure you're on track and on your way to great results. Highly recommend.
Garret is the best trainer I've ever had. I am 4'11" and a former gymnast, and I was looking for someone who would challenge me and get me wedding ready... Garret exceeded all expectations!!! He is authentic, kind, motivating and personalizes every workout to meet my specific goals. He takes the time to talk me through not only how to do a lift, but WHY we are doing it. I feel a boost of confidence after every training session. We are only six weeks in and I already see a huge difference in my posture, waist and glutes (which were my goals to begin with)!
Working out with Garrett has been one of the best choices I ever made. Garrett was able to diagnose long-standing issues with my workout and quickly provided me with a corrective routine to address them. He introduced me to a variety of new lifts that I was not familiar with and patiently coached me through any difficulties I had until I understood the form. He brings a positive attitude to every session and has challenged me to reach my full potential. I cannot recommend him enough for anyone looking to hire a personal trainer.
First & Foremost, I been with so many Trainers since I started joining the gym and I can say GARRETT is by far the BEST! ???? He rank #1 in the top of my lists of all the trainers I been with. Mostly trainers can't get rid of you & they just really wants to collect your money. Not with Garrett! One of the many reasons I love him as my new trainer is He took his time in doing the whole sessions. He is passionate of what He do! Unlike other trainers, they rush you to finish the sessions. Not only he don't cut you short on time but he's also a very knowledgeable trainer. He always demonstrate first every exercise We are doing, Explain what's the exercise for and always ask question where are you feeling it to make sure You are connecting your exercise to the right muscles! I'm only been with him for 11 sessions but I'm loving it every sessions We have. He inspire me, motivates me more and most of all, he's an honest person. Very seldom to find nowadays. In my personal opinion, a trainer should be a role model of what they do. With Garrett, he covers it all. Great/Ripped/Muscles Body, Knowledge , Dedication/Cares w/ Clients Fitness Goals and Honesty. I found it all w/ Garrett. He pushes me out of my comfort zone and I'm learning new stuff every session with him. I always have a bad posture So, he always correct me with the right form every exercises and teaching me how to pick up/put down weights correctly to prevent injuries. If you want your money worth with a trainer, with out a doubt.. GO with GARRETT. You absolutely get what you pay considering he's also a very reasonable trainer price wise here in LA.
Garrett is absolutely amazing. It's clear that he has a deep passion not only for fitness, but also for helping others achieve their goals. He is extremely knowledgeable and will tailor sessions / workout plans based on the person and their needs. I have a shoulder injury and he's very conscious of what exercises we can safely do. I've been working out with Garrett for about 6 months now, and have made huge steps towards my goals during that time. Looking forward to continuing with him and making even more progress!
I've been working with Garrett as my personal trainer for the past 5 months. Twice a week he gets up early to meet me at the gym at 6:00am. I look forward to seeing Garrett's smiling face and positive energy and it really sets the tone for my day and my week. Personal training is his passion and his profession, and you can tell how much he cares about his clients and loves what he does. He is extremely reliable – you can count on him to show up and be on time. Garrett is not the first personal trainer I've worked with but is by far the best. He is very knowledgeable and focuses on ensuring I have the right form to get the most out of every exercise and has pushed me to achieve more than I thought possible. He has helped me achieve my goals of slimming down while building muscle and in turn our work together has had a huge impact on my overall wellbeing in so many ways. Garrett is a genuinely good person who is encouraging, celebrates my achievements with me and truly feels rewarded when he knows he has made a difference for his clients. He has made working out fun and I can't thank him enough for all he has done for me. I look forward to continuing to grow and evolve with Garrett as my personal trainer and would highly recommend him to anyone.
It has been a pleasure getting to know and work with Garrett. He has helped me progress in all areas of my physical health and makes the workout experience really fun. We push to get better every session and, though very challenging at times, he always manages to make it enjoyable. Garrett always comes to our sessions with everything laid out and ready to go however he has the knowledge and experience to change things quickly while still putting together an effective and productive training session.
Garrett is an excellent personal trainer that I would unequivocally recommend to anyone looking to up their game in terms of fitness and health. He takes into account the unique goals of his clients and customizes every session with those goals in mind. He brings a deep expertise of the human body, proper form, and nutrition into his sessions. He also tracks and measures progress for his clients to make the most out of their time. Above all else, he makes his clients feel comfortable and supported; as a female, that was really important to me.
Garrett is one of a kind! I have been working with him for over a year and the results speak for themself. Not only have I lost tons of excess weight, but I've made incredible gains in muscle, I feel confident and capable in the gym, and I feel really good about myself. There's no "out of the box" plan with Garrett. He has customized everything to my specific needs and goals - workout routines, nutrition plans, etc. If you're new to training or you're looking to optimize your current program - Garrett is your best partner for success.
Garrett is great! Services are affordable and flexible in terms of timing. Every session he sent me home with a simple, replicable and customizeable routine for use on my own time. I learned most of what I know about the gym from him. He's an effective, communicative, non-judgmental trainer and I'd recommend him to anyone.
Garrett is great! I really enjoyed our workouts. Before we started training, I told him my goals and he built a great plan from there. One of my primary goals was to learn new movements to help expand my gym routine, and I was not disappointed. There were so many things in the gym I never used because I didn't understand how to use them, and Garrett broke them all down for me. I can't say enough good things about him. Highly recommend.
Garrett is a fantastic trainer. I started with him over a year ago and have gotten great results. He knows his stuff and will design a program just for you. Most importantly, he's a great guy that you want to see and it makes the sessions all the better.
My training experience with Garrett was nothing sort of spectacular. I came in lacking confidence and therefore motivation in going to the gym by myself and now feel incredibly well prepared and sure of my abilities and what I can accomplish when working out. He has a natural way of not just demonstrating exercises but explaining them in a way that makes complete sense, so that I'm not just copying what he's showing me but I feel that I am truly learning it and committing it to memory. Each session I added more and more to my repertoire and whenever I needed to focus on something more specifically or go back he had all the patience in the world to make sure I was secure in the move before moving on. On top of all his expertise with the weights and exercises, he is an all around great guy with an undeniably kind and motivating personality. I walked away with a newfound confidence and enjoyment in working out and feel that I am on a track to achieve fitness goals that I have never reached before. Can't recommend working with Garrett enough, he is the perfect choice for a person at any level of gym experience to train under.
Garrett was a fantastic personal trainer that really helped me achieve the goals I was looking for. In 12 short weeks I was getting comments from friends and family that I was looking healthier and stronger than ever. Garret kept his workouts unique and interesting, keeping me actively invested and committed to what we were doing. That said, get ready to sweat and work your butt off. 10/10. Would recommend it to anybody looking to get into personal training.
Garrett is an awesome personal trainer. I've worked with many different ones throughout the years and Garrett is the best. He puts a lot of thought into the planning and execution of your personal training session. He hears you, your goals, and comes prepared with a plan. I highly recommend.
I had the privilege of training with Garrett for six months before going on a trip to Italy and I must say that he is an outstanding personal trainer. Under his guidance, I experienced remarkable improvements in my body goals and overall well-being. Garrett's knowledge, dedication, and ability to simplify complex concepts made my training experience truly exceptional. Garrett has this incredible knack for breaking down complex fitness concepts into bite-sized, digestible nuggets of wisdom. He didn't just throw random exercises at me; he made sure I understood the science behind them, how different muscle groups work together, and why it all matters. That knowledge not only gave me a newfound appreciation for my workouts but also fired up my motivation to crush it at the gym. When it comes to gym form, Garrett is a perfectionist. He paid attention to every minute detail, making sure my posture, alignment, and technique were on point for every exercise. With his unwavering dedication, I not only avoided potential injuries but also maximized the effectiveness of each workout. Garrett also has this uncanny ability to simplify training routines like a boss. He took these seemingly complex workout plans and broke them down into simple, step-by-step instructions that were easy to follow. I never felt overwhelmed or confused, which made every session a joyride. His clear explanations and straightforward approach made me feel like a fitness "pro" in no time. The results I achieved under Garrett's guidance were nothing short of impressive. Not only was I thrilled with the visible physical transformations, but I also experienced increased strength and endurance. What was even more remarkable was how well-prepared I felt to continue my fitness regimen independently. Garrett not only trained my body but also provided me with the proper mindset and tools to succeed at the gym on my own. His teachings have had a lasting impact on my fitness journey, and I am sincerely grateful for the knowledge and skills he shared. All and all, Garrett is an exceptional personal trainer deserving of high praise for his expertise, dedication, and ability to simplify complex concepts. Training with him was a transformative experience, and I wholeheartedly recommend him. If you're seeking a personal trainer who can help you achieve remarkable results while equipping you with the knowledge and confidence to continue your fitness journey independently, Garrett is the perfect choice.
Over the last year I've had the pleasure of working with Garrett and he has left a lasting impression on me. Not only does he possess exceptional coaching skills, but his genuine personality makes every session enjoyable and motivating. First and foremost, his passion for fitness is evident in every aspect of his training. His expertise allows him to tailor workouts specifically to my needs and goals, ensuring that I make consistent progress. His attention to detail and ability to push me beyond my limits keeps me coming back for more. We train together three times a week, and I'm still learning new things a year later. What truly sets him apart, however, is his ability to connect with his clients on a personal level. When we started training together he took the time to understand my motivations and limitations, and used that knowledge to create a supportive and encouraging environment. His positive attitude and infectious enthusiasm makes each session feel like a collaboration rather than a chore. Garrett is by far the best trainer I've ever worked with, and I highly recommend him to anyone interested in taking this step in their fitness journey.
I have been training with Garrett since March 2023. As someone who has never had a gym routine, beginning one was a bit overwhelming and having a trainer was outside of my comfort zone. I happen to hit the jackpot with Garrett. His calm, approachable, and kind demeanor put me at ease in a way I was not expecting. Garrett has allowed me to genuinely enjoy going to the gym. I look forward to our two sessions every week! Garrett is very knowledgeable about fitness and nutrition. He explains things to me in a way that is easy for me to digest. He corrects my form when necessary and gives me validation when when I get it right. He is constantly checking in and his genuine care for his clients is refreshing. I fear he has set the bar too high for any other trainer. I could not recommend Garrett enough no matter where you are on your fitness journey.
Are you a trainer?
Get new clients. Change lives.