Craig McDonell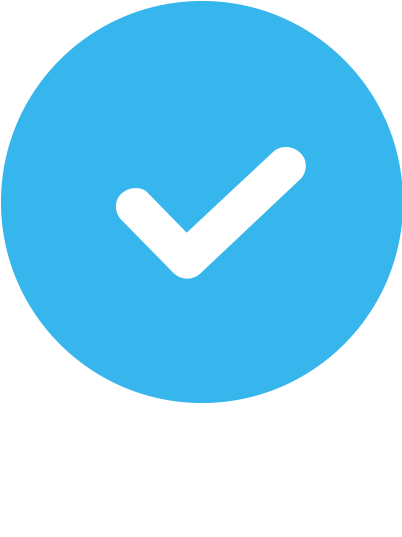 Verified
22 Reviews
Outdoor & In-Home
About Craig
(Message me if you don't see a time that works for you and we can probably figure something out!) My fitness journey started when I was about 18. Like a lot of inexperienced male lifters, I immediately picked up the heaviest weights I could lift and started working out 4-5 times a week. Despite making solid progress, this lack of regard for form caused several minor injuries, and I realized it was time to rethink my strategy. This experience translated into my current training style, where I focus on using strict form in many different types of functional training exercises. Using techniques like TRX, kettlebells, and body-weight exercises, I take a holistic approach to training that can benefit anyone of any experience level. I've worked at several big box gyms including LA Fitness and Gold's Gym and have helped clients of all ages and backgrounds. I will design a customized workout program based on your goals and track your progress beyond just the numbers on the scale. I can help push you beyond where you would push yourself while still having a good time!
My favorite exercise
Deadlifts
My training experience
7+ years training in gyms and on my own. Working with tons of different populations has helped me learn different ways to help all sorts of people.
Areas of Expertise
Strength Training

Muscle Gain

Posture

Kettlebells

TRX

Functional Training

Weight Loss

Sports Performance Training
NCCA Accredited Certifications

ACE Certified Personal Trainer
Additional Certifications
Functional Training
Who I Especially Like Working With
Beginners, Bodybuilders, LGBTQIA, Overweight/ Obese
Medical Conditions Experience
Back Pain/Issues, Hypertension, Prediabetes, Shoulder Issues
Craig is a amazing personal fitness trainer with deep fitness knowledge and awesome personality. My progress in 6 months:: Bench press: 95lb 8 reps to 165lb 4 reps Inclined db press: 25lb 12 reps to 40lb 12 reps Squat:115 lb 8 reps to 165 8 reps Dip: body weight 3 reps to 35lb weighted 12 reps Pull up: body weight 1 reps to body weight 9 reps Skull crushers: 30lbs 12 reps to 50lbs 12 reps I don't need to say how awesome this man is since my progress says it all. Thank you Craig.
I've been working out with Craig for the past two months (3x/week), and I can't recommend him highly enough. He keeps every workout challenging, never letting you plateau, and introduces new routines constantly to keep you engaged. In the past eights weeks I've lost 2% body fat, and that's with almost no self-discipline when it comes to my diet. We alternate between TRX, kettlebells, classic bench/squat racks, resistance bands, body weight, high cardio, and anything else you can imagine. He's easy to communicate with and is quick to respond when setting up appointments. If you want to kick your fitness level into gear, and want an easygoing trainer who will leave you dripping with sweat, Craig is the trainer for you.
I had the pleasure of training with Craig some four months, and during that time he proved himself to be knowledgeable, flexible and highly responsive. He has a great personality and is very approachable, and was able to adapt trainings based on my needs. He'll give you a hard workout if that's what you're looking for, but he also took time each session to talk about diet and my workouts outside of training, and was able to give me holistic advice when I ended up changing my fitness goals. Highly recommended for anyone new or looking to enhance their fitness routine.
I've tried ~5 personal trainers and Craig is the best. He came to my the gym in my apartment building so I had no excuses, super communicative by text, and very interested in meshing his theories/knowledge with my goals. I've stuck with a lot of his recommendations and have seen results. I can't recommend him highly enough. I travel a lot and don't always have a regular schedule, and he sent me customized plans I could do on my own in my hotel room when I didn't have gym access.
Throughout the years I've had multiple trainers, most come and go. I've been training w Craig on and off for about 5 months now and he is by far the best trainer I've ever had. He's incredibly punctual, professional and really pushes you. Craig also is incredibly well versed on the body as a whole which is great for someone who wants full-body conditioning. Will continue using him and you should too!
There's nothing bad to say, sometimes he has to reschedule but sometimes I have to as well so it works. He keeps track of the important stuff and the number of reps throughout the workout. Overall he's friendly, on time, and knows what he's doing.
Craig has been my trainer for several months and is very good. He is able to use the resources available - weights, trx, or just body weight - in order to give a good and effective workout. He knows what he is doing and listens if something is aching and adjusts the training accordingly. I enjoy the training sessions with Craig and I definitely recommend Craig as a trainer.
Working out with craig was great. He was attentive and professional and even help me break my personal record in bench press! If you are looking for someone to train you the right way, he is your guy.
He is very professional and patient. He guided me step by step through each workout to make sure I was doing it correctly. He would nicely correct me when I did things wrong and give encouragement when I need it. He was also flexible with meeting times and able to create workouts in the gym and outside at the park. I would highly recommend Craig as a personal trainer!
First session was great! Craig was professional. Did not waste any time. He was friendly and really paid attention to our individual needs. I am looking forward to the next session.
After a bit less than a year and counting with Craig, my husband and I can confidently say he has transformed our lives. Both fit teenagers who let themselves go in their twenties, we were both out of shape and wanted so badly to feel confident on our wedding day. Craig was instantly disarming. He's friendly, makes you feel truly cared about, and always encourages us to do things we think we can't. My husband has lost almost 30 lbs and I've lost almost 50 lbs with Craig's guidance. He's always on time or early, always flexible with changing schedules, always keeps an eye on our form, always listens to us when we need adjustments, and always makes sure we are doing things in a healthy way. Not one area of our bodies are ever neglected, and I am truly in the best shape of my life. It's been two months since our wedding, and we have no plans of stopping our workouts with Craig. Working out with Craig has become part of our routine that it almost feels like we're hanging out with an old friend when we work out. His friendliness and kind demeanor never gets in the way of making you stay focused and working hard. This is the best thing we've ever done for ourselves and we can't ever imagine going back. Thank you, Craig, for changing our lives and making us feel strong and confident again!
Craig keeps things interesting and changes things up. He's been very motivational and is super patient, especially when teaching new exercises. He majorly pushes me but in the most productive and positive ways. Highly recommend him for your workouts!
Craig is the best trainer I ever had! He is very patient, attentive and focused during the sessions. Always with a smile, he pushes you and encourages you in a gentle way. He keeps adapting the exercises based on your needs, progress and goals. I can see that I made real progress with him! I've been working out with Craig for over a year now and I highly recommend him as a trainer!
Have lost 20 solid pounds since I have started training with Craig. Not to mention have gained strength as well. Craig is a methodical trainer who plans your sessions as per your goals. He also has good advice on diet and cardio exercise regime that needs to be followed. He is very flexible with time. Really glad I found Craig for training! Thank you!
I've worked out with Craig for about a year now and his friendly demeanor and disarming encouragement on how to modify my diet and exercise schedule helped me advance my path of weight loss. His sense of humor definitely helped me feel at ease when I began my weight loss effort definitely allowed me to persevere and lose weight and get more in shape. Even with the increasing difficulty of the workouts, Craig managed to keep me enthused about the workouts even when out of breath and dripping with sweat. Thank you Craig for getting me started on this weight loss path.
Craig's an absolute joy. I'm sore everywhere! If that tells you anything. I wasn't sure what to expect with my first session, since I've never had a trainer in my natural born life, but he made me feel at ease. Very personable, prompt and friendly. Just don't think he's gonna take it easy on you, I received a rude awakening session 2. If you are thinking about booking with him, I'd say go for it!
Craig is fantastic! He works with me to develop realistic goals and stay safe/ healthy with my workouts. He is super communicative and I appreciate him/ his work.
Over the past two years training with Craig, I've had amazing experience growing my strength. Before I started with him I could barely do a full push up, now I can do 3 sets of 10 no problem! Craig works with me to understand my body and goals and is always friendly and flexible around scheduling. I moved away from seattle a year ago but kept working with Craig virtually because I love it so much! I would definitely recommend him to anyone looking for a first time trainer or even an experienced gym rat!
I hate working out, however Craig made it interesting and always mixed it up. I noticed a difference in 3 months. I'm not an easy client and Craig was always very professional and accommodating. I now look forward to the workouts and Craig keeps challenging me.
I appreciate Craig's skill and knowledge. He's always reliable, timely, friendly, understanding, and he meets the needs my body has for each session while still pushing me to the next level. He's a great trainer!
I have worked with Craig for just over a year and I am very happy with my progress and overall experience. Craig is very focused on good form, working towards objectives and is an all around great guy. Highly recommended. Craig makes sure to fit my training to match other activities (skiing, biking) and is especially coomunicative and flexible.
I have been working with Craig for almost a year now and I cannot recommend him highly enough. Not only is he a fantastic teacher, but he is also a great listener. He takes the time to understand your goals and works with you to develop a personalized plan that is both effective and safe. Thanks to Craig's guidance and expertise, I have made incredible progress in my strength training. When I first started working with him, I was squatting sets at 185 pounds. Now, I am able to squat sets at 245 pounds! This is a testament to Craig's ability to help make strength training feel less scary and more accessible. Craig is extremely knowledgeable about fitness and is always willing to answer any questions I have. He is also very approachable and friendly, which makes working with him a pleasure. I feel comfortable asking him for advice on anything related to fitness and health. Overall, I would highly recommend Craig as a fitness trainer. If you're looking for someone who is knowledgeable, effective, and safe, look no further than Craig. He truly cares about his clients and will work with you to help you achieve your fitness goals.
Are you a trainer?
Get new clients. Change lives.