Kelly Horne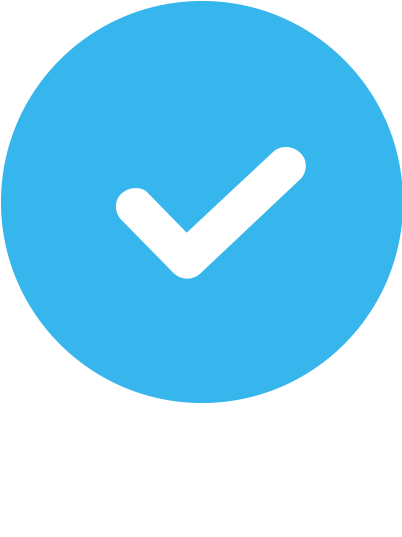 Verified
14 Reviews
Outdoor & In-Home
Gym
COVID-19 Vaccinated
About Kelly
I help women and youth of all ages transform their bodies and their health! My specialty is women's health and fitness, along with athletic development.
I enjoy seeing the look on clients faces when they think they can't do something, and then after they do it and look up at me with this look of, "Whoa! Did I really just do that?!?" That look is the absolute best!!
I seek to make sure ALL of my Clients are getting the most out of their time with me. Our most precious asset is our HEALTH.On vacation in Las Vegas ten years ago, my mother had a very tramatic stroke. That moment transformed me, at that time I was a young mother with two very young kids, one and three years old. That moment changed our relationship permanetly. As such I take each one of my clients health personal. Each of us has loved ones that need us and our health to be a priority-- including ourselves.
As a Health Coach, Personal Trainer, I know there are many factors that contribute to our overall health. I take into account environmental factors, sleep hygeine, mindset, habits, values, and we find the right plan for you. My number on factor is to help client feel confident using weights and that includes knowing how to safely use weights and how to protect their joints, prevent injury and most importantly protect their CNS/ spine. I also educate them on how & when to eat. Eating the right foods is just as important as eating at the right time, as their are no such thing as "bad foods" just bad timing.
I'd love to work with you in-person or virtually! I have all my clients use an app to track and upload all the workouts I create for their specific needs and goals. This app will sync with your fitness device (apple watch/fiitbit) and the calorie counting app (myfitnesspal) to help put your activity and macronutrients/ calories all in one place.
I want you to know I am constantly seeking to better myself as your trainer.
I seek to have my knowledge constantly stretched, as such I keep educational courses, certifications and health books a part of my daily routine and personal education. Science is always changing and adapting, my knowledge needs to be too. I would like you to know that I have a personal trainer. My trainer is an IFBB competitor and she trains under Mr. Olympia. We all have things we want to work on, and hiring a coach, trainer or expert is a great way of investing in yourself. You deserve to progress, and succeed on your goals this year!!
The greatest investment you will ever make is in yourself. :)
My favorite client story
I had a client that hated exercise. She felt that everything she had tried worked for a few weeks or months and then it would all fall apart. Well together we figured out the best way for her put daily exercise into her weekly routine. She was on depression medication and had thoughts of suicide, daily. Was afraid of being alone, and did not feel good about herself that was her inner struggle. Her weight was something that made her feel worse about herself. As we worked together on behavior change, daily habits and getting in daily exercise. She has come off her medication! She has noticed her whole mentality towards exercise has completely changed! She loves & looks forward to it now! Misses it when she is sick and has to skip it for a while. She has changed from worrying about the weight on the scale to how she feels when she puts on clothes! Her confidence and love for life has grown and is still growing. She enjoys getting ready for the day! She now feels renewed that her life is completely changing for the better.
My favorite exercise
My favorite exercises are squats, deadlift 21, barbell bicep curl, shoulder press, hip thrust, hamstring curl machine, leg extension machine, and leg press machine.
My favorite quote
Today is the day for you to begin creating a joyous fulfilling life. Today is the day to begin to release all your limitations. You are affirming and creating your life experiences with every word and every thought. It is time for all of us to wake up and consciously create our lives in a way that pleases and supports us. You can do it. I can do it. We can all do it.
---Louis Hay
My training philosophy
Fitness and health is more than looking good and having a six pack, it is feeling good inside and out, mentally and emotionally. It is about building you, your self-confidence, breaking down your unconscious limitations and pushing past comfort zones into growth. We can change, we just have to believe we can AND the decide to prove it to ourselves by doing the work and staying consistent! You will find it will be the most rewarding journey to go after your health as it will cause ripple effects in other areas of your life. :)
My training experience
Personal Trainer *4 Years
Youth Athletics Strength and Conditioning Coach *3 Years
Health and Wellness Coach *2 Year

Business Owner: Valkyrie Training --- Women and Youth Health (At Home Sessions) (Virtual) (Private In Home Sessions)
Business Owner : Warhawk -- Strength and Conditioning of Teen Lacrosse Athletes and Athletic Nutrition
Volunteer My Services & Expertise to Organizations: Westlake Youth Lacrosse Ages K-8, Teen Girls Victims of Abuse or those struggling with Obesity and Self Image
Areas of Expertise
Core and Balance

Nutrition

Strength Training

Weight Loss

Flexibility and Mobility

Muscular Definition

Muscle Gain

Posture

Myofascial Release

Stress Reduction

Kettlebells

Functional Training

Sports Performance Training

Wellness
NCCA Accredited Certifications

ACE Certified Health Coach

ACE Certified Personal Trainer

ACE Certified Health Coach
Additional Certifications
CPR/AED/First Aid, Precision Nutrition Level 1, ACE Sports Performance Specialist
Who I Especially Like Working With
Beginners, Bodybuilders, Brides-to-be, Cancer Survivors, Dancers, Middle-aged, Models, Overweight/ Obese, Peri/Post-menopausal, Pre/post-natal, Runners, Seniors, Student-athletes, Women, Youth
Medical Conditions Experience
ACL tear, Addiction, ADHD, Ankle Injury, Anxiety, Asthma, Back Pain/Issues, Bad Posture, Bone/Joint Injury, Cancer, Celiac Disease, Chronic Pain, Depression, Diabetes, Diastasis Recti, Disordered Eating Recovery, Eating Disorders, Hamstring Issues, Headaches/Migraines, Heart Attack, Hernia, High Blood Pressure, High Cholesterol, Hip Pain/Issues, Infertility, Joint Pain, Knee Pain/Issues, Lower Body Pain/Issues, Metabolic Dysfunction, Neck Pain, Obesity, Parkinson's Disease, Plantar fasciitis, Postural Issues, Prediabetes, Pregnancy, Rotator Cuff Issues, Sciatica, Scoliosis, Shoulder Issues, Sleep Apnea, Stress, Stroke, Stroke recovery, TMJ
Address Provided Upon Booking
Saratoga Springs, UT 84045
No Gym Membership Needed!
In-home or Outdoor Training
Session Surcharge: $15
Kelly is awesome Really enjoyed working out w her. She takes time to explain how to do each exercise w correct form. She also pushes me - and creates workouts that keep me growing (and toning)!
Kelly is such a great trainer. She has so much knowledge to share. And she is so patient and understanding. I've been enjoying her program and have gotten great results !
Kelly is amazing. She really helped motivate me into getting back into my fitness journey. She's very responsive and willing to help you come up with alternative exercises that target the same muscle groups. Highly recommend
I have always had a hard time getting the exercise thing down. Always setting goals and do them for a while then something will happen I get out of the routine. Kelly helped me learn how to break my goals into smaller pieces. She suggested I do 9 week control freak on Beachbody. After doing this for the 9 weeks it was a habit that I look forward to every morning and when I can't I jump right back into it the next day!. After finishing the 9 weeks the first time it was such an overwhelming feeling of accomplishment. I also text Kelly every morning that I have finished my work out.. This helps with having to report to someone. She has also helped with eating suggestions and meals, plans. I'm still struggling with this. But feel like if I just break it up into little bites like the exercise I can eventually get it. Kelly is always so uplifting and always so very helpful with anything I ask. I am very grateful I was able to meet Kelly!
I've had a trainer in the past yes he helped me get stronger but never went over nutrition, and how to stretch. And with those things I've gotten stronger faster. 10 out of 10
Kelly Horne is an amazing trainer and she really knows what she is doing and how to do it correctly
Mrs. Horne does a great job of educating you how your body works and what muscle groups that you will be hitting. She makes sure that you have the right form and will let you know if you need to fix it. She is very patient and truly cares about who she is working with to make sure they get in the right shape.
I can't say enough good things about Kelly. She is very knowledgeable and attentive. She goes out of her way to give that personal touch. She has a great listening ear. We have the best talks. And she works my butt off...which is what I need. She gives encouragement and support. Kelly is the best!!
Kelly is a great trainer. She is very helpful in explaining the exercise and making sure you have correct form. She also has a ton of knowledge on what exercises will help you the most personally. For me it is lacrosse and she has a ton of great workouts to get me in the best shape for the season.
Kelly Horne of Valkyrie Training is an expert as a personal trainer and knows how to get the best out of me! She is amazing for each session and the home workouts that she created for me have made a big difference in a short time. Kelly is the first personal trainer I have ever used and I think it has made a huge difference in my recovery of Fatness. Even on the days where I say to myself "I can just cancel" or "I can put it off for tomorrow or next week", like I would when I was signed up with a regular gym, but now I can't use those excuses, because the "guilt" or the lack of accountability for not showing up isnt worth it, knowing that Kelly has taken the time to create a program for me, and is waiting on me to show up for my appointment and is eager to see me each time.....this entices me to show up. It truly has made an entire mind shift in my workouts and eating habits. During my life I have probably joined every gym out there, but would always end up not going, even though the membership was still being paid. If you are trying to decide between a personal trainer vs just a regular gym or group classes, go with the trainer!! It will change everything for you and your goals. I train with her once per week and she provides workouts for me at my level and with the equipment I currently have for the at home workouts. Kelly is always upbeat, positive, and very supportive. She even puts up with my sarcastic remarks during my workouts, which lets me be me, which makes it such a much more comfortable atmosphere. She shows me how to perform each exercise and will gently show any corrections needed. She has me use the weights & other equipment the proper way to ensure that I am getting the maximum benefits from each. She pushes me to do more each time, but at the same time will modify any exercise to fit my current skill & strength levels, to ensure the best results. Her encouragement to keep me continuing, to keep going, while increasing my levels & reps knowing that I have the extra effort even when I don't think I do. I know she is genuinely concerned about my well-being and is on this journey with me to help me achieve my goals. I am down 20 + pounds since starting with her!! I am looking forward to more losses which will be huge gains in my fit journey!" THANK YOU!! KELLY:)
She really helps with any type of workout we do, explains what it will do for you and also healthy habits we can have. All around very great
Kelly is an excellent trainer. She took time to get to know not only my goals and tailor my workouts to them. Kelly also takes a holistic approach to training that includes recommendations for diet, not just exercise. Our sessions were challenging, but motivating and her friendly personality kept me distracted when pushing through the hardest reps. Most importantly, she gave me a workout that I could build from whether at the gym or at home. I highly recommend Kelly to any woman wanting to improve her strength and fitness level!
I love working with Kelly, she is so knowledgeable in nutrition, supplements/vitamins, the way the body works and how to prevent injury. If you are injured for any reason she is able to help modify and even strengthen the weak area. I love the fact that she is always learning and if she's not sure about something she will research to find a solution, or ways to help. I have always felt that she really cares, Kelly is not only an amazing trainer but has become a great friend as well.
When we first interviewed Kelly, we expressed our concerns conditions and limitations. She listened and helped us to build a plan that best helped us. She is knowledgeable professional and fun, she is one who can help you regain capability and functionality. I would recommend her every day.
Are you a trainer?
Get new clients. Change lives.