Bernard Mustafa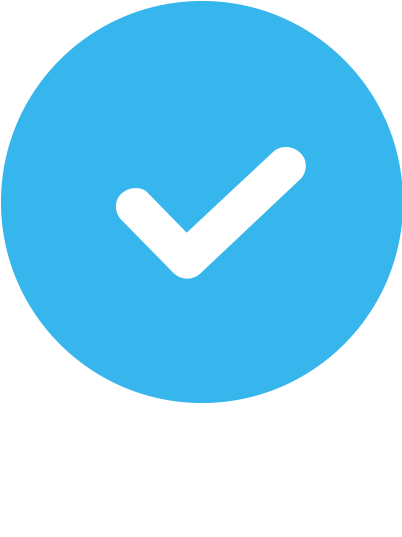 Verified
About Bernard
Do you want to burn fat & get slimmer?
Would you like to tone and sculpt your body?
Are you interested in getting stronger and/or putting on muscle in the right areas?
Do you refuse to succumb to a sedentary lifestyle after injury?
Has back pain reduced your quality of life?
WB EMS is your perfect workout!
What is Whole-Body Electro Muscle Stimulation (WB-EMS)?
WB EMS uses carefully controlled, highly targeted electrical impulses to cause muscle contractions. These electrical impulses are delivered via electrodes contained within a bodysuit. Electrodes are positioned above every muscle group and an FDA approved device contracts muscles during cardio, conditioning and strength training exercises.
This revolutionary training stimulates 95% of muscle mass simultaneously. 90 minutes of intense strength training can be executed in as few as 20 minutes without weight and with little stress on joints and soft tissue. It is perfect for actively aging, improving functional fitness, burning calories and increasing strength.
WB-EMS training is remarkably efficient. Two 20-minute sessions per week, over several weeks is enough to begin transforming your body. Because the EMS bodysuit stimulates so many muscles at once clients get the benefits of hours of conventional gym workouts in just 20 minutes. Our Clients save valuable time while still gaining muscle mass, shedding fat and boosting their metabolism. You will be sent a readout of heart rate, training zones as well as calorie burn after each workout.
The greatest 25 minute workout you've never had! Guaranteed results..
wb20.io
NASM & WB-EMS certified Personal Trainer.
My favorite client story
I Just Completed 4 Weeks with an EMS Personal Trainer
Results matter.

My names Cleveland Dixon, Here's my Journey.

Getting a full workout in 20 minutes that's equivalent to a 90+ minute workout works for me in many ways. Having such a diverse lifestyle and constantly on the move, committing to the gym for strength training and fitting in some cardio along the way has always been a challenge. Twenty minutes and only twice a week absolutely worked for me.


Honestly, I knew nothing about Electronic Muscle Stimulation (EMS) prior to this training. Everything I heard made sense as it was explained to me. To be honest, all I kept hearing was a full body workout in 20 minutes that's equivalent to a 90+ minute workout and to reap the benefits took only a commitment of twice a week. This was a no brainer.

Results Matter

Prior to engaging working out in the EMS suit, I had not worked out consistently in years aside from developing my golf swing. After only four sessions (keep in mind, they are only 20 minutes each) I've noticed significant change in these three following areas:

• Increased Flexibility/Mobility – I found myself having the ability to bend, squat and rotate my body with increased flexibility while doing normal activities throughout the day. I never knew that I was challenged just doing normal activities until working out with EMS.
• Increased Balance – Who knew the importance of muscle strength when it came to balance? I guess I would if I took time to think about it. Muscle stabilization has been significant as it plays out in my day to day life as well as when it comes to play golf.
• Increased Strength – Did I mention golf? I had my EMS coach speak with my golf coach so that my personal training will match up with the developments that I needed to develop a better golf game. Put it this way, I added 30+ yards to a couple of my golf clubs. Now if only I can keep them straight!

Get to know EMS
At the time of writing this I am entering my 5th week of EMS training and I'm very impressed with the results. I recently opted to add assisted stretching to maximize the benefits of my increased strength by encouraging increased flexibility. I'm honestly feeling much stronger with an increased motivation to be more active and to work out on days that I'm not wearing the EMS suit. I've learned a lot by being hands on with the EMS suit to a point where I can see multiple benefits for a wide range of goals that people of all ages may have.

Sincerely.
Cleveland Dixon
CEO, Holiday Pest Control
My favorite exercise
My favorite exercises are ones that get you to your goals quickly. Compound movements paired with specific exercises to create the desired results.
My favorite quote
Trust the process and embrace the journey!
My training philosophy
Data driven fitness using cutting edge technology. Train smart and use technology to achieve your goals with speed and efficiency! 25 minute workout that places little stress on joints and soft tissue. WB EMS You will be sent a readout of heart rate, training zones as well as calorie burn after each workout.
My training experience
I train all levels of fitness- weekend warriors, deconditioned seniors, Football players (male & female), busy professionals as well as those trying to get in shape for summer.
Whole Body Electric Muscle Stimulation is a fast and very effective form of exercise that's been used in Europe for decades but is new to the US. Unlike any other exercise it stimulates 95% of muscle simultaneously with little stress on joints and soft tissue. This makes it perfect for anyone trying to burn fat and/or build muscle. I adapt training to all fitness levels and training goals!
Areas of Expertise
Core and Balance

Strength Training

Muscular Definition

Functional Training

Sports Performance Training

Weight Loss

Injury Prevention
NCCA Accredited Certifications
NASM Certified Personal Trainer
Who I Especially Like Working With
Beginners, Bodybuilders, Men, Middle-aged, Models, Post-rehab, Rehab, Seniors, Women
Medical Conditions Experience
Back Pain/Issues, Joint Pain
Training Areas Served
In-home, Outdoor or Virtual Training