Craig Geoghan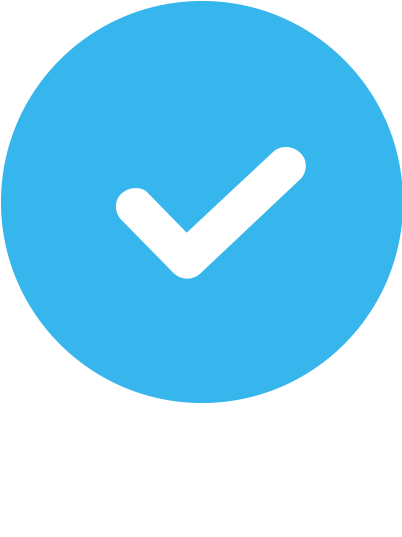 Verified
11 Reviews
Outdoor & In-Home
Virtual
About Craig
Hi, there! My name is Craig Geoghan and I'm a nationally certified personal trainer. I've been training for 10 years, but have been in and around gyms/exercise my entire life. I grew up as a 3 sport athlete and ultimately earned a Division 1 college football scholarship as a Quarterback. I loved every second of it, but more importantly I graduated and earned my bachelors degree in Health Science from Stony Brook University. I moved to LA 5 years ago from New York in pursuit of my acting career, but I just don't want to give up my love for training. So if you're looking for a fun, yet tough workout, I'm your guy! Workouts will always be specific to the individual dependant upon their goals. Sessions are usually about 1 hour. I train anyone... and I mean anyone! My style is fun and I have no doubt you'll enjoy working with me. One last note, form and technique are huge for me. I always do what I can to avoid injury. Looking forward to hearing from you!
My favorite client story
I have 2. I'll keep them both short and sweet. The first was my client in New York, which is where I'm from. He came to be about 30 pounds overweight, but his biggest concern was that he couldn't play on the floor with his children because of back pain. Not only did we totally get rid of that by increasing flexibility and gaining strength, but he also managed to lose the 30 pounds and drop his body fat percentage down to 10! The second story is one of my favorites because of the bond that was build between my client and I. I was the only trainer at the location that I was working at that had experience working with children with Downs syndrome. We connected, worked out, had fun, and are still friends today!
My favorite exercise
Some of my favorites are...
Walking lunges
Pull-ups
Planks
Running
Bench press
Box jumps
My favorite quote
"The harder you work the 'luckier' you get." It's on my ceiling so its the first thing I see when I wake up in the morning.
My training philosophy
Working out for 1 hour consists of 4% of your entire day. With that said, consistency is key! Rome wasn't built in a day, but it sure as heck stood tall for a long, long time!
My training experience
10 years of training. I've trained and trained with many professional athletes as well as people who have never stepped foot inside of a gym.
Areas of Expertise
Strength Training

Weight Loss

Flexibility and Mobility

Muscular Definition

Muscle Gain

Posture

Sports Performance Training

Cardiovascular Conditioning
NCCA Accredited Certifications
NCCPT Certified Personal Trainer
Additional Certifications
ViPR Certified Personal Trainer, CPR/AED
Education
Bachelor's Degree in Health Science
Medical Conditions Experience
Addiction, ADHD, Anxiety, Asperger's Syndrome, Asthma, Autism, Back Pain/Issues, Bone/Joint Injury, Cancer, Cerebral Palsy, Depression, Diabetes, Downs Syndrome, Hearing Impaired (Deaf), Hypertension, Knee Pain/Issues, Limited Mobility, Multiple Sclerosis, Obesity, Paraplegia, Plantar fasciitis, Postural Issues, Sciatica, Stress
Training Areas Served
In-home or Outdoor Training
I had the pleasure of training with Craig twice a week for a year and a half before he moved out to California. I was sad to see him go. Having never really worked out before, Craig taught me how to do it. With his help along with going on a strict diet, I lost 25 pounds in the first few months (6'1" 208lbs with a sick Dad Bod down to a lean 183). From there it was time to build muscle. He tailored programs to my needs while I trained with him as well as giving me workouts to do on my own when we weren't training together. Craig is friendly, knowledgeable and finds fun ways to get through the workouts. Give him a shot. You won't regret it!
Worked out with Craig for a little over two years, he is such a positive & motivating trainer. Wouldn't have got as far as I have without him! He will push you to your limit but it is well worth it in the end! Results is key, & you will get that with Craig!
I am turning 60 and can state that I am in the best shape of my life, thanks to Craig. As my personal trainer and mentor, Craig taught me the proper way to work out and encouraged me to push my limits. The workouts were tough, but fun and always different. He incorporated a lot of strength and cardio and stretching. I was sorry to not be able to train with him when he moved to California but he stays in touch and has even given me workouts to do on my own. Fitness is now a way of life for me. I recommend Craig 100%.
Craig is a dedicated trainer that really cares about his clients. He really listened to my needs. Craig helped motivate me to come to the gym on a regular basis because he made me feel so comfortable and at ease. It was awhile since I had gone to the gym. He was focused on our goals while making our workouts fun and interactive. He also has a great personality. I reached my goal of losing 10 pounds and I felt healthier and more confident in my appearance because of him!
I've worked with Craig on and off for years and love the creative approach he takes to workouts. Whatever the location, he would come up with creative ways to turn the space into my own personal gym. My favorite were the outside workouts. I always felt I got an excellent workout and that he listened to me when I didn't like a particular exercise or wanted to work a specific body part. I learned a lot of new exercises from him and always feel the burn the next day! Looking forward to my session this weekend.
Craig was so fun and high energy. I wasn't in very good shape but by the end of the summer I felt stronger and more fit. As a dental assistant I had a lot of back problems. He added core and back workouts especially for me. I feel much stronger and no longer have pain. He helped me work on my posture and gave me tips to improve my posture at home and work. Very sweet! I would recommend him for anyone who's advanced or just starting out. If you're just staring out don't worry , he'll get you in the place you want be.
Craig was a high energy trainer with a lot to offer as far as options for different workouts. Certain things I could not do because of surgery and he was very accommodating while still accomplishing the goal.
I really can't say enough about Craig! When I met him I was scared to workout, scared to step foot into a gym, and to be honest, kind of nervous just to be around people. Not only has he helped me get into better shape, but he's helped me gain confidence in myself in social settings. I've noticed that the world isn't as scary as place as I once thought. Haha. Oh, and I gained 12 pounds of muscle (I was a skinny, SKINNY dude). And his bio is true. He really can talk to anyone about anything. We found so many things in common during the first session.
Craig is a top-notch personal trainer. He is knowledgeable about all aspects of exercise and fitness. He takes genuine interest in his clients with well-planned and personalized workouts. He's also a great person – fun and personable - and with him as your trainer, you will achieve your goals.
I met Craig at the physical therapy office where he worked in Ronkonkoma, New York. He was extremely dedicated, patient and always kept me going. I wanted to tone up and lose weight for my daughter's wedding and Craig helped me do just that. He tailored all the workouts to my personal needs. I lost over 30 pounds! I looked great and had so much energy from all the intense workouts with Craig.
I've been training with Craig for nearly two months and absolutely love working out with him! I've become more toned, slimmed down, and have built up my endurance. I'm doing workouts now that I never imagined I could handle! Craig makes it so much fun. He's encouraging, keeps an eye on my safety, and really pushes me! I look forward to each one of our sessions and feel completely exhausted yet totally energized when we finish. Don't hesitate to book a session with him - he's the best!
Are you a trainer?
Get new clients. Change lives.