Eric Coco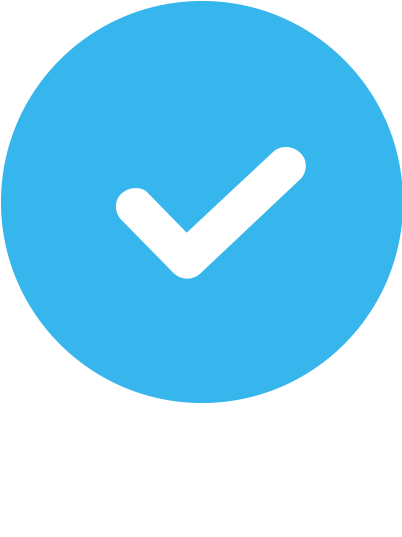 Verified
20 Reviews
Outdoor & In-Home
Virtual
Gym
COVID-19 Vaccinated
About Eric
My name is Eric, I am a friendly, fun, motivational, very supportive Personal Trainer that offers training at a private fully equipped gym or traveling to your home or outdoor in West Hollywood, Beverly hills and Santa Monica, Malibu.
Past clients includest:The Ranch Malibu, Four Season Hotels, The Claridges Hotel, Politicians, Actress Jessica Chaistain, RuPaul All Star: Shangela, Award Winner Set Designers, top 500 Forbes Billionares.
i like to keep things simple to motivate my clients! I train outdoor by the beach, hiking trails, private gyms in beverly hills or west hollywood, home and at 5 stars hotel. As I have been featuring in Major Hollywood movies and going through heavy military boot camp for my roles, i know how is important to get result fast and and fit for a role.
I have been training VIPs and Major movie star to prepare for their role or to get back at their best physicalit
I have been helping clients to change their body, to overcome fitness obstacles and gain motivation with confidence on their training.
I welcome any clients from beginner to advance.
I will provide the right technique and support to achieve your yet best to come.
Available For Free Phone Consultation
Flexible with your schedule
Specialties:





Healthy Meal Prep Workshop










Get ready for your show, tv, film.





My favorite client story
My clients told me how I literally change their life with my training and how I impacted positively on daily basis
My favorite exercise
Deadlift
My favorite quote
Let's Go! You can do it!
My training philosophy
Stay focus and take action!
My training experience
Major Motions Picture, Over 16 years of fitness training experience combine between personal and professional including Personal Trainer at 5 Stars Hotel such as Four Seasons Hotel, The Claridges, Clients includes Vips, A-list Movie Stars and Entrepreneurs
Areas of Expertise
Nutrition

Strength Training

Weight Loss

Flexibility and Mobility

Muscular Definition

Muscle Gain

Posture

Functional Training

Sports Performance Training

Pilates

Massage

Kickboxing

Stress Reduction

Wellness

Barre

Yoga

Core and Balance

Boxing

Kettlebells

TRX
NCCA Accredited Certifications
ISSA Certified Personal Trainer
Additional Certifications
Sports Massage Certification
Who I Especially Like Working With
Actors, Beginners, Bodybuilders, Dancers, Men, Military, Models, Overweight/ Obese, Runners, Women
Additional Languages Spoken
Italian
Training Areas Served
In-home or Outdoor Training
8358 Sunset Blvd
West Hollywood, CA 90069
Session Surcharge: $35
No Gym Membership Needed!
Eric is the best trainer I had in ages, his energy is contagious. I felt so motivated and looked after. My body has drastically change thanks to him! I am so glad I choose him as my trainer. He is incredible careful on your techniques and teach you properly how to perform the exercises! Let's not mentioned his nutrition plan since I am doing it my stomach is flat and hard rock! If you live in Los Angeles he should be your trainer! He will change your life forever!
One word AWESOME! I started training with Eric after I got a free session after joining in my local gym in hollywoood, I was a little skeptical at first I will admit as I had never had a pt experience before. However after my consultation he was so kind to describe in details, what kind of work he would do on my case. I really appreciate his professional help inside and outside the gym, he is always there ready to boost my confidence and push me to the limits to get the best out of me. So overall the knowledge given combine with the support the I received was just Amazing. He tailored a plan to suit not only my fitness goals combining my diet needs as well. He was always on time, friendly and flexible and on top of it he had boosted my confidence and made sure I was always on top of my game. From the first day till the last. So if you seriously invest in something important as your health and fitness levels call him for a consultation ASAP.
Eric is charming and professional and his training sessions are always well planned based on his clients' personal knees. I worked with him as I was coming back to ballet after a short resting period because of an inflamed tendon in the inside of my right ankle not too far from the attachment of the Achilles. While treating the inflammation with rest, acupuncture and epson salts I hired Eric to stretch and strenghten all the areas connected to the inflammation and to correct the postural habits and other body parts' weaknesses that might cause the inflammation. We ended up strenghtening the core and doing and overall work of lifting up my body's weight up and away from that inflammated area and re-distribute it more equally through the feet and the legs. Shortly after I was back at the ballet barre. Indeed a nice guy and a helpful professional. Grazie Eric!
Eric Coco has been my personal trainer for the last year . He is reliable , dedicated and Knowlegeable. He listened to my aims and created a training plan to suit me that has had a profound effect. He has great experience and knowledge of all gym equipment . He is sensitive to his clients needs and listens carefully and always pays attention. He has great respect not only for his clients but also for the gyms and equipment that he uses. He is also experienced and knowledgeable in dietary and meal planning. I cannot recommend him enough, he is a kind and generous man .
I approached Eric last year, when I was getting fed up of my usual gym routine. I wasn't seeing much muscle gains & my motivation was pretty low. Eric helped me build a training plan focusing on my weaker/less developed muscles (legs & shoulders). During the summer months he added HIIT elements to our sessions to help me trim down. I'd highly recommend Eric. I particularly like his flexible, but firm approach. I will warn you his workouts are hard. Not for the faint hearted!
Eric is really fun to work with. He pushes you without being aggressive. He makes every session different to keep you motivated and concentrated. Highly recommended.
Eric is extraordinary when it come to training you. you will be never get bored of the same routine as he always challanging you with new exercises although targeting your fitness goals. he is also super fun and motivational to train with. I am strongly recommending him. my body and health never been better since I started training with Eric.
Eric has been training me for the last 9 months. he has been amazing .I had a trainer for 17 years.It was a mistake . Eric has totally changed my life ,from diet nutrition, to a point that feel so fit .I have lots of energy and feel great . My recent blood test results from my cardiologist has been great(He even has been shaking his head ). Thank you Eric for this change in my life.
I fell of the wagon for months during the start of the pandemic. Zero energy to workout or do much other than walk and work. Eric helped me find energy again and pushed me to reach my fitness goals. After a few weeks with him I was able to break the "lazy cycle" and find motivation again. He helped me target specific areas to restore strength including core and lower lumbar and glutes. Highly recommend for anyone looking to reach their 2021 fitness goals!
I trained with Eric for two months and he was an absolute dream. Professional, knowledgeable, and a fantastic motivator! He has changed my body and has given me the tools to continue to workout in ways that are beneficial for my growth and overall health. I would highly suggest Eric to anyone who is looking to flourish in their physical, mental, and emotional health!
I wanted to get fit for summer and Eric really dedicated himself to creating a plan for me. He was on time (early even) for gym appointments and really held me accountable to my goals. He even offered meal prep to help me stay on track with diet. Thanks Eric. And all the best to those working with Eric!
A friend referred me to Eric after I mentioned I wanted to get back into shape after many sedentary and indulgent pandemic months. Training with Eric has been wonderful, and exactly what I needed; he's really got me back on track. He asks thoughtful questions about my goals and pushes me in a way that's encouraging, not aggressive or overbearing. You can tell he truly cares about your health, making sure you stretch and warm up, and then cool down after a session, and steadily builds intensity over time as you become stronger. Eric emanates positivity and reminds me to keep my head up and not talk down on myself (basically training and therapy rolled into one). If you want to take care of your physical and mental health, I suggest you get started with Eric Coco!
Eric is one of a kind! His training method is really effective and his charming, confident booster personality is so contiguous. He gave me confidence and support during my training and especially he brings results!
I can say King Fitness is the real deal. It all about results. He won't let you quit. He knows you're investing your time and money and he won't let it go to waste. He wants you to succeed and he won't let you fail. Workouts are tough and meant to really make a physical difference in you. It's more than just having a trainer, it's about having a support system and coach. Thanks.
Home from my first workout with EricCoco, I am pleased that Eric pushed me beyond the limit of my expectations. I told him that I wanted training to benefit my ballroom dance hobby. Right away I could see that the exercises he chose for me will add up to more controlled passes along the dance floor and more flexibility of movement with my partner. When I reached my limits of movement and told Eric, he revised the workout program, but he didn't let me off completely Five Stars for the workout, and a super nice guy as well.
Eric makes working out both efficient & fun. I look forward to the workouts and that is something I NEVER would have said in the past! He works with you on what your specific goals are and helps you achieve them in a realistic way. Invest in yourself by choosing him; I promise you will be very pleased with the results. Thank you for everything, Eric!
Eric is an excellent trainer. He provides training with great technique, patience, and a good sense of humor. I highly recommend him. He's great for people who want to work hard to get good results, and also enjoy their training at the same time.
Eric is dedicated to making sure that you reach your goals and see actual results. Without fail, he is always there motivating you and using methods that actually work. He engages you and makes it incredibly fun, all while still seeing results. My girlfriend is shocked (and pleased :) ) at my transformation and I feel stronger both physically and mentally. Thank you!!
Eric was the perfect blend of tough, but very knowledgeable and knows how to get results.
Eric has been nothing but a positive influence on me. From getting me to eat more healthy to lifting my self esteem, and my body muscle mass is drastically improving A life change I am so grateful to have him as my trainer. I definitely recommend him as your trainer. He will be there every step of the way as trainer, friend and life coach
Are you a trainer?
Get new clients. Change lives.