Jake Ciechoski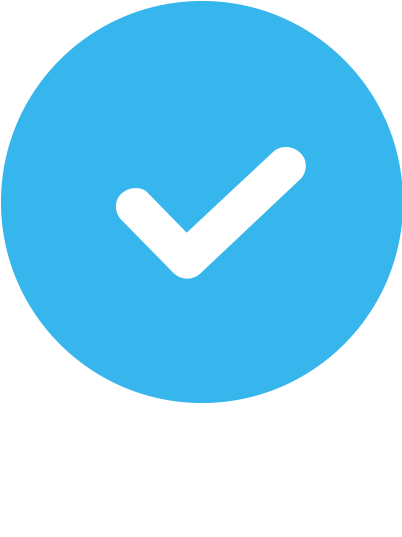 Verified
27 Reviews
Outdoor & In-Home
About Jake
Fitness is my passion! I want to share my passion and knowledge with you through personal training. Trained under the guidance of Austin, I have an extensive amount of knowledge and experience to help all types of clients. No matter what their fitness goals are!
My favorite client story
I have a client that was recovering from a sports injury. He was always very positive, but there were times that due to his injury and his prior athletic training he would get really upset about the fact that he wasn't at his best shape. training with him and seeing him achieve his goals, training wise, was a really eye opening experience.
My favorite exercise
Fan of chest exercises, feel they really work my body hard. I also like doing pull-ups and love introducing them to my clients. Seeing them go from assisted pull ups to doing them on their own is pretty amazing.
My favorite quote
You don't have to be extreme just consistent.
My training philosophy
Goes in hand with my favorite quote. I don't believe in being an extreme trainer but making sure my client is being consistent in their diet and in their work out. I believe in having days where you simply want a piece of chocolate cake, and indulging on it without feeling guilty. It's about having a healthy relationship with yourself.
My training experience
I had a fitness company when I lived outside of Florida. Now I have all the experience with AMT to be able to get clients here and train them.
Areas of Expertise
Nutrition

Strength Training

Weight Loss

Muscular Definition

Muscle Gain
Additional Languages Spoken
Spanish
Training Areas Served
In-home or Outdoor Training
Loved the company the training and the team. 10/10 recommend.
Knowing Saul Vilchiz has helped me reclaim my confidence and enjoy working out again! I've only been working with him for about two weeks, but I see myself sticking with him for a long time.
Saul Vilchiz is an incredible personal trainer, and I appreciated how he worked with me one-on-one and helped me achieve my goals in a short amount of time.
Since meeting Saul Vilchiz, I've regained my confidence and am now looking forward to my workouts! My training with him has lasted two weeks, and I already see myself sticking with him in the future.
After attending a few classes with Saul Vilchiz, I think I am at the right place and would like to see me attain my desired fitness.
Saul Vilchiz is fantastic; he possesses a wealth of information and exemplifies professionalism at all times! I'm a beginner, and he provided guidance on how to improve my form as well as practical advice I could put to use right away.
I have now worked with Saul Vilchiz for almost 2 months and the results are exceptional.
Saul Vilchiz is an absolute pleasure to deal with!! He is knowledgeable about the human body, and I can see improvements!
Saul Vilchiz comes highly recommended as a personal trainer. He always comes prepared with fun workouts and knows how to keep you motivated throughout.
Not your regular training, but focused personal training. Saul Vilchiz creates a strategy for you based on your unique training requirements.
Have had a great experience working with Saul Vilchiz. He is awesome and has been extremely helpful.
Have had a great experience working with Saul Vilchiz. He is awesome and has been extremely helpful.
I train with Saul Vilchiz and have to say that over a year, I lost weight, improved my balance, and increased my strength. Saul Vilchiz is the perfect coach for me. Very knowledgeable in his field, as well as educated, attentive, and humorous.
I've been working out with Saul Vilchiz for a few months now and have already noticed significant results. He is a personal trainer that is passionate about assisting customers in making positive lifestyle changes. I would suggest him to anyone, regardless of their fitness goals!
Working out with Saul Vilchiz has turned into a pleasurable and productive experience. He knows how hard to push you and congratulate you on your accomplishments.
Working out with Saul Vilchiz has turned into a pleasurable and productive experience. He knows how hard to push you and congratulate you on your accomplishments.
Saul Vilchiz also takes a comprehensive approach to my weight loss goals, incorporating nutrition and overall health.
Thanks to Saul Vilchiz, I've been feeling fantastic. I've gotten in shape, and I think I'm in better shape than I've ever been. He makes you work hard while having fun.
I needed a personal trainer that would not only exercise me but also motivate and advise me. Saul Vilchiz is perfect and It's great to be with him!
Saul Vilchiz is the epitome of professionalism. Saul Vilchiz was able to assist me in optimizing a strategy for my objectives and, more importantly, my timetable.
Saul Vilchiz made the entire process go well because of his outstanding and prompt communication. Without a doubt, I would advise you to take a look at it.
So far, my training experience has been amazing. Saul Vilchiz appears to intuitively know what I need to get to the next level and is willing to assist me in achieving it.
Saul Vilchiz pushes me hard, but he also recognizes my limitations and keeps the long-term aim in mind. The best part is that I can already sense and see the results. I'm looking forward to seeing where we go from here!
Saul Vilchiz is a wealth of information, friendly, and inspiring. His services come highly recommended by me.
I've lost 20 pounds, reduced my body fat, and improved my life in ways I never anticipated since working with Saul Vilchiz.
I had been doing regular workouts and it wasn't until I started working out with Saul Vilchiz that I noticed a difference in my body.
Saul Vilchez is a really good trainer and communicator. I was able to look at myself in the mirror and smile again thanks to his help
Are you a trainer?
Get new clients. Change lives.