Milwaukee Personal Trainers. Delivered.
Milwaukee
Find Your Trainer delivers you the best personal trainers in Milwaukee.
Train with a vetted and certified personal trainer
anywhere - a gym, your house, office, hotel or outdoors.
The Milwaukee FYT Difference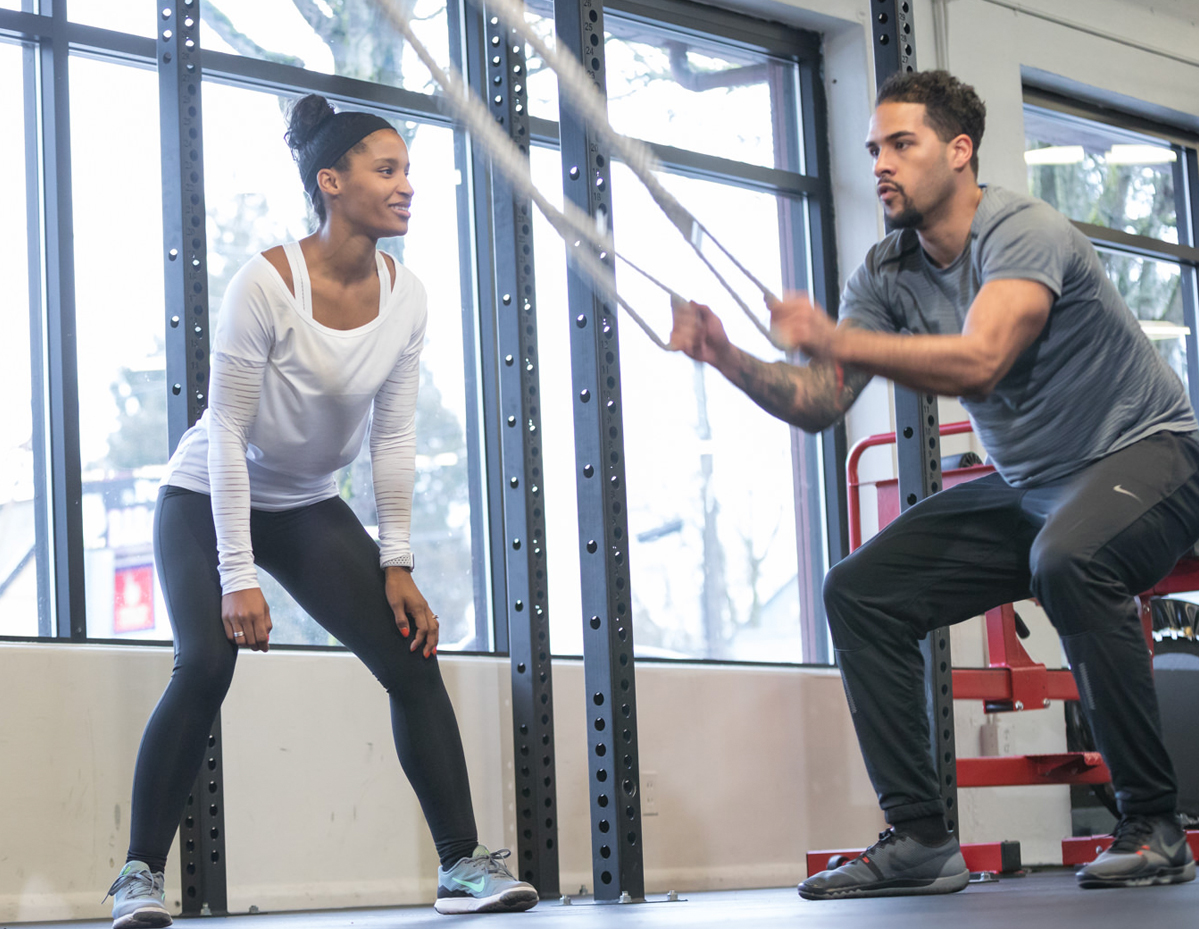 Find Your Trainer is proud to partner with the American Council on Exercise to achieve our shared mission to get people moving safely and effectively. With over 30 years of experience and over 70,000 professionals holding NCCA-accredited certifications, ACE continues to set the gold standard.
Learn More
Find Your Match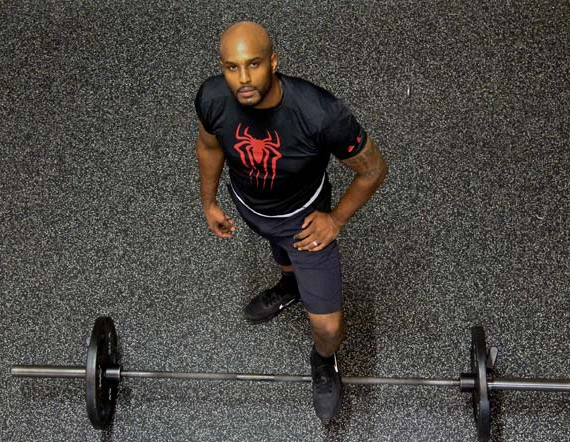 Our approach is different. We recommend personal trainers in Milwaukee based on you. Your goals. Your schedule. Your location. Your lifestyle. After all, this is personal training.
Find Your Match
Train In-Home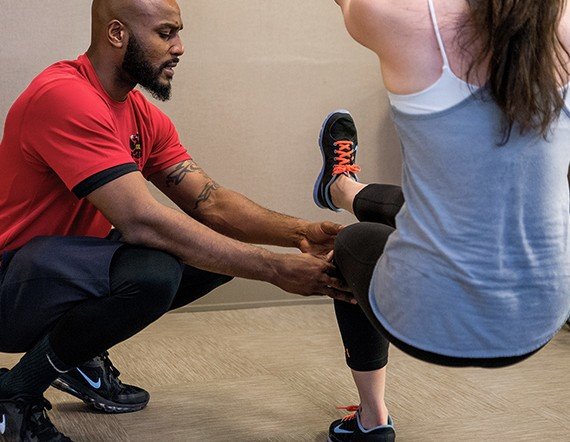 Our trusted and vetted Milwaukee personal trainers will meet you at your home, office, hotel or at the park. Schedule when and where it's most convenient and comfortable for you. And we even bring all the equipment.
About In-Home Training
Train With Friends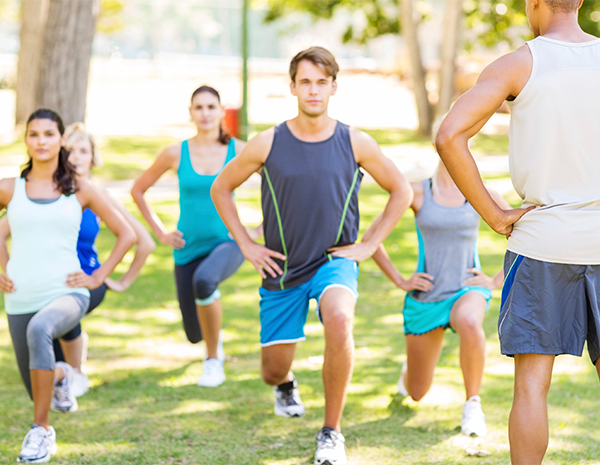 Train with a partner or up to 5 of your friends with Partner & Small Group Training session options. A Milwaukee personal trainer comes right to your door! Split the cost, have fun, and bring new meaning to the phrase "squad goals".
About Partner & Small Group Training
Train at Top Gyms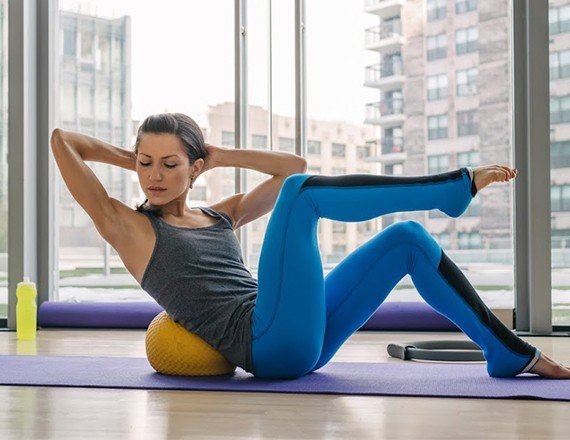 We've partnered with the best personal training gyms in Milwaukee so you can train at the top gyms and studios in the city. You never need a gym membership to book a personal training session.
Simple & Affordable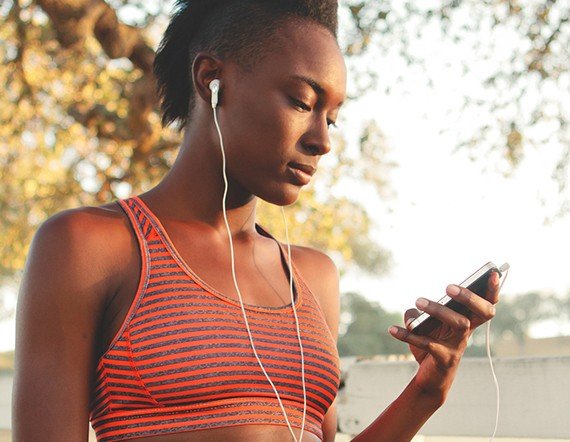 Search, schedule & pay for personal trainers in Milwaukee all from your desktop or mobile device.No sales pitches and no back and forth. No memberships. No contracts. No expensive packages.
Trusted & Secure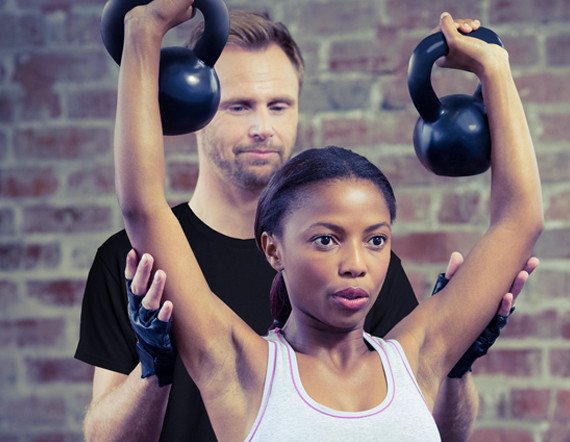 Pay securely and train safely with a vetted and insured Milwaukee personal trainer.
Previous
Next
What Our Clients Are Saying
The Best Personal Trainers in Milwaukee
Milwaukee's Top In-home Personal Trainers
Best of 2017 - Check out these highly rated in-home personal trainers in Milwaukee
Jamie deRuiter
I will push you and keep you on your toes. I keep everything as fun as possible and keep workouts fresh. I do everything I can to make working out as enjoyable as possible. With each client I train I sit down, review their goals, any illnesses/injuries, and plan out their own unique fitness prescription and plan out the next 6-12 months. I also give all my clients as many resources and help to reach their goals. Your goals ARE my goals.
Train with Jamie
Roy Smalley
I want to help you reach your fitness or athletic performance goals safely, consistently, and with realistic vision. I do not take each of my clients through the same cookie cutter workouts - training with me, you can expect challenging workouts that are individualized to your goals and appropriate for your fitness level. When I'm with you, my time and focus are all yours. I will not be texting, eating, drinking coffee, or chatting up other people during your session. Fitness is an exciting and constantly changing field. I enjoy researching the latest industry science and emerging techniques, while embracing an evidence-based approach that acknowledges differences between theoretical and practical application, without stooping to "bro-science". At Mayville's TAG Center, in your home, or outside.

I believe in not only making sure you're getting a fun, safe, and challenging workout, but also that you're learning along the way. I won't make you do the same couple workouts week after week - that's boring for you, and for me.
Train with Roy
Ryan Bloor
My goal as a personal trainer is to make every time you exercise the most successful and fun experience possible. I will help you determine realistic fitness goals and progress you in a time frame that is safe and effective.

To see the success you want to see in regards to your fitness goals, I believe that exercise needs to be enjoyable. If any experience in your life is enjoyable you will come back for more. This is where I come in. Leave it up to me to handle the planning, you just put in the hard work! I will sit down with you, evaluate your goals and discuss a safe progression plan in order for you to have success. With less stress along the way!
Train with Ryan
Shannon Vick
I am a NASM Certified Personal Trainer and Certified Kickboxing Instructor. If you are looking to increase flexibility, burn fat, get toned, feel confident and lose calories while getting in the best shape of your life then I am here to help you accomplish your goals and more!

Give your best to get the best results.
Train with Shannon
Matthew Meyer
Hi, if you choose to work with me I promise to give you all the tools you need to reach your goals. I will provide you with a map to get you to your goals and help you achieve success. I look forward to earning your trust and your business.

I know how the body works. I know how to help people of all abilities get started with working out. Everything within your workout is progression based so no matter where you are now, you will be able to get a safe and effective workout.
Train with Matthew
Kristen Ekiss
You are a busy mom with a million things to do. You've tried over and over again to fit in fitness. You've seen success in the past but it never really lasted.
This time is different. This time you're ready. You're ready to do whatever it takes to stop the crazy cycle with food and exercise. You're ready to find a coach that gets you; that understands what it's like to raise little people while juggling several other responsibilities such as a job, volunteer work, your own business or managing your home. You're ready to go from frustrated to fabulous and sluggish to strong. You're ready for the truth, and you're ready to work hard.

[Enter your new coach]

My name is Kristen and I'm a busy mom of 4. I don't have a perfect body, or a perfect routine; no thigh gap here. What I do have is experience being in your shoes and the compassion to walk you through each obstacle that is in the way of your goals. I understand how tempting a glass of wine and a comfy blanket can be after a long day of wiping tears and breaking up fights. You are more than just a number on the scale or a notch on the tape measure. You are an amazing woman with a purpose and you want nothing more than to feel amazing again.
I will walk alongside you through this journey. I will be your health and fitness BFF with a hint of drill instructor ready and waiting when needed. I will bring my 10+ years of training experience, graduate level education and military discipline to do nothing less than help you succeed. Are you ready?
Train with Kristen
THESE THINGS COST ABOUT THE SAME AS A PERSONAL TRAINING SESSION
There are splurges and necessities. All of the below items are similar in price to a training session but won't make you feel half as good. Invest in yourself!
MOVIE TICKETS & POPCORN FOR TWO
DINNER OUT AT A RESTAURANT