Eoghan O'Kelly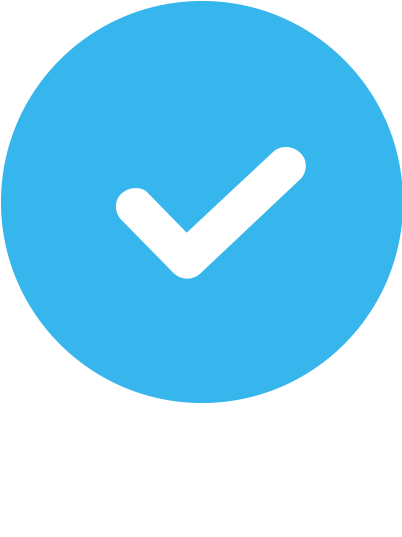 Verified
11 Reviews
Virtual Training Only
About Eoghan
I am a very passionate trainer who judges my success on my clients achieving their goals.
I take a very detailed approach to your training, making sure you reach your goals in the most efficient and safe way. I do this by starting with the basics, analyzing movement and breathing patterns and then working from the ground up. Once we have created a strong foundation, or my analysis shows you already have a strong foundation, we begin work on your unique program. I have worked with soccer players, MMA fighters, tennis players and runners, along with my everyday clients. Each one has different goals whether it is getting stronger, more powerful, faster, injury rehab and prevention or fat loss. However, I take the same detailed approach with each one to guarantee your success.
Areas of Expertise
Sports Performance Training

Strength Training

Kettlebells

Core and Balance

Posture
NCCA Accredited Certifications
NSCA Certified Strength and Conditioning Specialist
Additional Certifications
FMS Level 1, Certified Kettlebell Instructor
Who I Especially Like Working With
Rehab
Training with Eoghan has been a tremendously positive experience for me. Being an attorney who works very late hours and coming from a large family where there is constantly an event of some sort on the weekends I always felt I simply just did not have time to workout. Eoghan helped me realize that being healthy is something we need to make time for and more importantly something we absolutely have time for. What I like most about Eoghan is that he doesn't give his clients the same cookie cutter workout. Working out with Eoghan is about much more than getting in shape. He looked at my lifestyle – including my busy schedule, my eating habits, etc. and created a program individually tailored to my specific needs and my schedule and one that I could realistically keep up with. I have been training with Eoghan for close to two months now and I feel incredible. My coworkers are constantly complimenting me on how much my body has changed. I have more energy at work and I even sleep better!
As a runner, I found Eoghan's classes to be the perfect cross training activity. Emphasizing alignment and balance, strength and flexibility, and with a focus on utilizing muscles not used in running, the sessions are very helpful in injury prevention and promote running with a greater awareness of the entire body.
I started to work with Eoghan both in his classes and in individual training sessions at a time when I was playing in various adult soccer leagues and was training for my third marathon. I was coming off injuries to my hip flexor and had a gnawing, recurrent issue with my Achilles and was unsure if I could remain injury free as an amateur athlete with a schedule of soccer games replete with sprints and physical blows alternating with long marathon training runs. `
Eoghan introduced me to functional fitness and an attention to movement and breathing that changed the way I understood training. Exercises invariably involved movements and sequences of movements that applied directly to the activities of running and playing and through them I became not only stronger, but stronger during the specific, varied actions demanded in soccer games, sprints, and long runs. I used to over-train and feel exhausted and weary on long runs. Eoghan taught me to have faith in my physical self and to pinpoint my efforts to be productive. My strength improved in terms of speed, quickness, force, and most importantly in terms of stability. Near a decade older than many of my teammates, I found myself as fast or faster than most of them. Equally important, my movement became more fluid, my hip flexor was never again an issue for me, and my barking Achilles quieted. I am quite sure that the improvements I experienced training with Eoghan were the reasons I remained injury-free and performing optimally through several soccer seasons and the completion of the marathon, and for that I am enormously grateful.
I can say that my trainer, Eoghan O'kelly is quite amazing. He is super attentive to form and doing every exercise correctly.
He is very knowledgeable and does have experience working with older people. He's great at meeting people where they are and helping them get where they need to be.
He's amazing; really really patient & motivating & skilled. I also have a shoulder injury & he's been super helpful with it! - Jamie D, general strength
I turned sixty last year and have not exercised since I stopped carrying my kids up and down stairs about thirteen years ago and have benefited hugely from working with Eoghan, which I started when I was rehearsing last summer for the Inwood Shakespeare Festival's Henry IV in which I had to fight, without falling over, with a sword that must have weighed over 30 pounds and was close to five feet long. I have met older clients of Eoghan's including one gentleman who told me he is 80. I really think he's what you are looking for.
Can't recommend Eoghan enough. I started training with Eoghan privately almost a year ago and then shifted to his small group training classes. Stronger than I've ever been and haven't been sick since I started training.
I've felt a significant improvement in my mobility and strength after working out with Eoghan O'Kelly for about six months. Most gym programs seem to work from the outside-in, focusing on the glamour muscles and working toward the core. Eoghan's program works from the inside-out, focusing on your deep core and functional fitness. On the track and on the roads, that translates to strength when you need to reach down find another gear. So far this season, I've improved nine seconds from last year's mile time at this stage -- coming off a fall when I ran fewer miles. At age 51, that's a noticeable drop. I'm injury-free and looking forward to more success.
Eoghan has helped my husband and I more than I could have imagined. When my husband, Rip, met Eoghan he was on the brink of a knee replacement surgery. Within six months he was walking without a cane or brace. I also work with him and he has made a big impact on how I move. My energy levels are much better than they have been. His approach is very individualized and intuitively knows what I need for the day just by looking at me when I walk into the gym".
Are you a trainer?
Get new clients. Change lives.