Nick Clark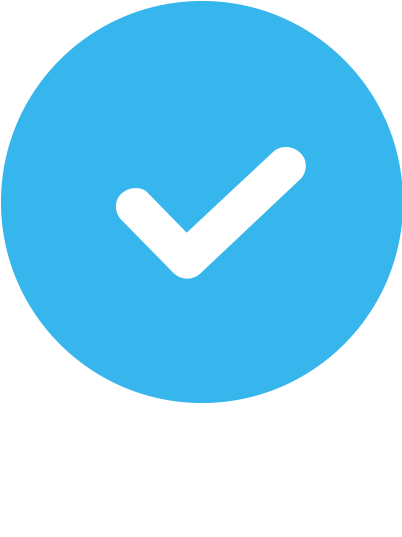 Verified
19 Reviews
Outdoor & In-Home
About Nick
Hello!

First off, let me start by saying that I'm very passionate about training, and I absolutely love what I do. It's very easy to get lost and feel frustrated in the sea of fitness advice. But I'm excited to help you feel confident and achieve your fitness goals. My sense of worth and value stems from the satisfaction of the clients I work with and how I've change their lives for the better. I've had a fulfilling fitness career so I have a lot of fun doing this.

As for a summary of my background, I served four years in the Air Force with an honorable discharge. During active duty, I was a Lead Physical Trainer helping soldiers to pass their annual fitness test. If they couldn't pass, I'd put them on a fitness program so they could pass their retest. In addition, I also lead group fitness sessions for Military Police. After serving, I graduated college with a Bachelor's Degree that focused on anatomy and physiology. While attending college, I shadowed physical therapists and honed in on an array of injuries and rehab programs. I now have my own business that changes the lives of others via fitness coaching.

My training style is unique due to my background in physical therapy. I'm always conscious of past injuries (or current ones) and how they can limit my client's progress. My formal education of anatomy and physiology allows me work around your limitations. I've worked with clients between the ages of 17 - 70. Students, cubical-bound, outdoor enthusiasts, the elderly, paraplegics, people who suffer from multiple sclerosis, who suffer from Parkinson's disease, shoulder impingement, ACL repairs, hip replacements, bicep tendinitis, sciatica, 3rd degree burn rehab, open heart surgery rehab,even clients who suffer from chronic neck pain. I also have clients who are completely healthy and simply want to loose weight, gain weight, gain muscles, and tone up. Another way my training style is different from other trainers is my sense of humor. Fitness should be fun and stress free. A lot of trainers keep their sessions formal, which I believe takes the fun out of the session. The relationship between you and your trainer should be an organic one.

Allow me to help you on your fitness journey. I'm excited to hear from you!

Your Trainer,
Nick.


Areas of Expertise
Core and Balance

Strength Training

Weight Loss

Muscular Definition

Muscle Gain

Posture

TRX

Cardiovascular Conditioning

Corrective Exercise
NCCA Accredited Certifications
ISSA Certified Personal Trainer
Additional Certifications
TRX Level 1
Education
BA in Anatomy and Physiology
Who I Especially Like Working With
Post-rehab, Rehab
Training Areas Served
In-home or Outdoor Training
I've been working with Nick between 2-3 times a week for about six months. I had never had a trainer before so was nervous. But I didn't need to be. Nick is engaging, knowledgeable and knows how to mix things up to get your desired results while keeping it fresh. He works within my limitations (I have some knee and arm issues) and he finds for the right combination of exercises to best help me attain my goals. And the fact that he has a great sense of humor and even laughs at my lame jokes is a big plus.
I'm pretty sure lots of people can agree with me that starting out at the gym can be very intimidating. I was very nervous at first. Were people judging me? Was I do everything wrong? Why am I struggling with a 20 lb dumbbell? I decided I couldn't do it on my own so I started training with Nick. I have to say that training with Nick makes going to the gym easier! Not only does he push me to do my best, he makes the experience fun along with teaching me the correct form. Nick is always switching up the workouts so I never get bored. Just when I think I know what's coming next he shows me a new workout we haven't done yet. I usually have doubt at first but Nick convinces me I can do it and I can! I hate it, but he's always right! :) He encourages me to push through and is always right by my side every step of the way. Just after a few short weeks of training with Nick I started seeing a major difference to my body and I learned to believe that I can do it!
Nick is ALWAYS attentive and has a gift for pushing me harder to be the best I can be. He has great knowledge and passion for what he does. He cares about his clients really wants to make a difference in their lives. I highly recommend him!
Nick is a great trainer. I'm an indifferent exerciser and he has managed, through cheerful but rigorous encouragement and an awesome sense of humor to help me get to the gym and get results. He's attuned to workout challenges - I'm in my fifties and a bunch of parts of me complain - and still manages to find exercises for me to do. Huge thumbs up to Nick.
I am a professional actor/dancer/choreographer and I'm constantly traveling. I want to maintain my overall health and appearance but my schedule doesn't always allow me the time I'd like to dedicate to it. THEN I MET NICK CLARK AND ALL THAT CHANGED. Honestly speaking, Nick is simply THE BEST! Not only is he nice and friendly but he really takes time to understand what your body needs and what your overall projective goals are. I started working out with Nick a few months ago and my body is already changing. Plus, because of my schedule, Nick has me doing 30min sessions instead of the one hour workouts. I actually look forward to going to the gym! Nick constantly checks in with me. He even helped me put together a plan for my diet and protein intake. When I speak about Nick to my friends, I always say that "I met him in the NICK of time!" (Sorry about that) but it's true. Nick is the REAL DEAL! Run (don't walk) to set up an appointment with him today. You won't be sorry!
I have been training with Nick Clark for almost 3 years. 4 times a week. I'm 69 years old. I call what he created for me "GERIATRIC BOOT CAMP"! I have lost over 10 lbs gone down 3 pant sizes. and have noticeably leaned out. Every time I show up at the gym,I know that he has thought about me, and what our work out will consist of for that day.. For only 32 years old he has traveled the world (in the service). Lived in many places. which of course makes him wise beyond his years... Do I recommend him Highly?? YES I DO!!!!!!!!! MK
I highly recommend Nick Clark for your physical needs! I have had some special Health concerns that Nick was able to work around with no problems! Happily getting my 3rd round of sessions with him! He gets 5 stars.
Nick tailors your training regimen to fit your needs, and his positivity and encouragement make you want to get the most out of every session. He will whip you into shape!!
I've been training with Nick for the past couple years and can attest to the fact that he is an excellent trainer. He is a personable guy who is easy to be around, but he still makes me work really hard - I definitely feel the burn during my weekly sessions. Nick has a lot of professional knowledge and he has helped me reach my fitness goals. I highly recommend Nick to anyone looking to kick start their exercise routine.
Nick has really helped me transform myself. He takes great pride in his work and helping others be the best and strongest they've ever been. When you work one on one with Nick he really listens to what each individual person needs and focuses on specific routines for each of his clients. Nick really tunes in to what his clients want to work on and understands that one exercise may be great for one person but may not be so great for another. All around he just want to make people sexy and have fun doing so.
Nick is great to work out with. He's enthusiastic and has a wonderful positive energy. He's also gotten me in the best shape I've ever been.
I have been training with Nick for about two years now, with excellent progress. Nick has continuously catered our workouts to my specific needs and goals. After an (unrelated) injury Nick was helpful in keeping my training moving in the right direction. He happens to have a very positive and happy outlook on life, which makes our sessions that more enjoyable.
I have been training with Nick since 9/2016. 2x a week. My goals were to work on my upper body and core due to a knee injury. He has come up with a great circuit plan that has been pushing me and yet is respectful of my knee. I appreciate that he pays close attention to form and breathing. Nick has an upbeat personality that has made the workouts fun as well. I have been very happy with my progress and definitely recommend him!
I've been training with Nick Clark for a couple of years now and enjoy every one of my sessions with him thanks to his great personality and quirky fun humor. Despite my own physical limitations due to various injuries and chronic conditions, Nick has helped me make steady progress in strength and fitness. For someone like me who often fears trusting his body limitations, Nick knows when to push, when to encourage, and when to be patient.
I have been training with Nick for over a year and have seen significant results. Nick's approach to training keeps things fresh, while at the same time building confidence and skill. He mixes up our routines with both weights and body resistance training. Historically, I would never step foot in the weight room without a trainer (lack of confidence, experience and unsure of exactly what to do). With Nick's assistance, I'm now confident to supplement my personal training time with a few solo trips to the gym. However, I clearly workout harder with Nick pushing me along! In addition, I occasionally suffer from lower back issues, primarily muscle tension and tightness. Nick has a tremendous understanding of the body and muscular system, which has provided me with great results. I've hobbled into the gym on multiple occasions and by the end of our session I'm pain free and walking upright. Also, Nick has a great sense of humor and always provides a little comic relief. A good laugh always helps me push through another set of freakin pushups! I highly recommend Nick as a trainer! Check him out! Ralph
Nick is a great trainer. He is attentive and inspirational. He gears his sessions based on age, ability and current health status. All his sessions are different , interesting and never boring. I look forward to my weekly sessions with Nick and would not dream of not going.
Working out with Nick means results. He taught me to structure my own exercises when I am at the gym by myself. Nick changes up routines and makes sure I always have the proper form. He is motivating and has a good sense of humor, so I look forward to training with him every session.
Nick has tremendously helped me reach my fitness goals and continues to help me go further and further on my physical journey. Also, on a personal level, hes really fun to work with and I enjoy our sessions.
Nick has tremendously helped me reach my fitness goals and continues to help me go further and further on my physical journey. Also, on a personal level, he's really fun to work with and I enjoy our sessions.
Are you a trainer?
Get new clients. Change lives.