Barrett Neimeth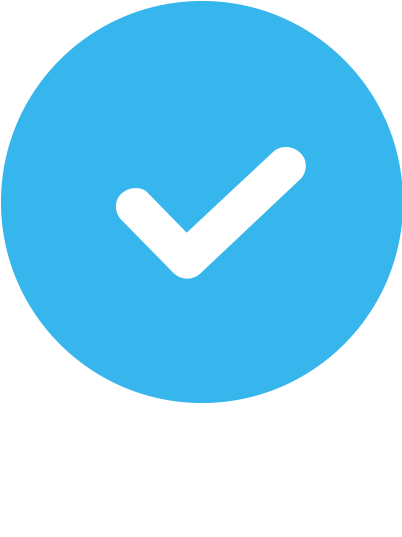 Verified
17 Reviews
Outdoor & In-Home
Gym
COVID-19 Vaccinated
About Barrett
Hi, I'm Barrett! NASM Certified Personal Trainer, Certified Nutrition Coach, and Weight Loss Specialist.
With Rabbit Fit, I create health and fitness programs to fit busy lifestyles. I strive to apply the same principles I've used on my journey, losing 60 pounds while working 60-hour weeks, to make yours easier.
You don't just get a trainer. You get a teammate, a cheerleader, and most importantly, someone who has faced and overcome struggles with fitness. I understand this journey physically and emotionally, and I know how to create a plan to get you where you want to go.
Wherever your starting point, together, we'll create an efficient and effective program that fits comfortably into your lifestyle. No matter how busy you are, it is still possible to be healthy, get in the best shape of your life, and most importantly, feel great. We'll tackle challenges, overcome mental blocks, and achieve your goals. I promise you'll always have the support you need.
My favorite client story
What are people saying?

"His obvious understanding of me as an individual makes me trust him completely." - Annie L

"He's helped me a lot in the two months that I have been working with him, I have lost a total of 20lbs so far." - David R

"I have continued to get stronger, and my relationship with my body has improved as a result." - Kateri B

"Now, every time I lift, I am breaking my own strength records!" - Jawanza L

"He is the only person on earth that can get me up before 7 am, and excited to work out." - Sydney P

"I could not more highly recommend him as a trainer. Honestly, he's the best." - Sarah C
Areas of Expertise
Core and Balance

Nutrition

Strength Training

Weight Loss

Muscle Gain

Posture
NCCA Accredited Certifications
NASM Certified Personal Trainer
Additional Certifications
NASM - Weight Loss Specialist, CPR/AED, NASM Certified Nutrition Coach
Who I Especially Like Working With
Beginners, Men, Overweight/ Obese, Post-rehab, Women
Zoom, FaceTime
FB, Skype or Hangouts
No Gym Membership Needed!
In-home or Outdoor Training
Session Surcharge: $40
In the several months that Barrett has been working with me, I've made real progress in strength, stability, and endurance. He provides the perfect balance of encouragement and toughness, and has transformed something that I used to find tedious into something I really look forward to. Most importantly, he's amazing at customizing and adapting a training program that meets my exact needs. He puts a lot of thought into the exercises we do each session. His obvious understanding of me as an individual makes me trust him completely, and allows me to push myself beyond what I would do on my own.
I was hesitant about personal training because I thought I knew what I was doing at the gym and I thought I was already strong enough, but I decided to give a personal training session with Barrett a try. That was a year ago and I have been working with him weekly ever since. I have continued to get stronger and my relationship with my body has improved as a result. Barrett somehow manages to maintain a balance of being super chill while also being encouraging, challenging me to try my hardest while also respecting my limits. I highly recommend him to anyone looking to better their health!
After about a year lapse in gym-going, I started training with Barrett and it was honestly one of the best fitness decisions I've ever made. I have never really liked exercise or working out, but training with Barrett has really helped me gain a new perspective. He is without a doubt one of the most supportive and encouraging people and, on top of that, he is so flexible, supportive, and fun. I initially set out to just make a positive change in my very sedentary life, not to lose weight or fall in love with fitness or totally change my lifestyle, but I have somehow reached a point where I actually look forward to a workout? Where I feel really proud when I see myself getting stronger? Where I am excited to move on to more challenging exercises and programs? I usually don't like doing things I'm not good at, which has always made working out hard for me to start and stick to, but Barrett's consistent support, guidance, and reminders of how far I've come have kept me from feeling discouraged at any point and have even encouraged me to stick to working out even on my own. I feel so much stronger now and I cannot wait to keep seeing progress and I credit just about all of it to working with Barrett; I could not more highly recommend him as a trainer. Honestly, he's the best.
I've been training with Barrett for almost a year now, 3 days a week. Before I started going to the gym again in June 2019, I've hit a low point, I didn't like where I was living, my work hours were getting to me and I just felt disconnect. When I moved to Bushwick I saw that my new apartment was blocks away from a Blink and I made the decision to start going to the gym and really start focusing on better myself and put my health first. That's when I started working with Barrett. He has helped me tremendously with my journey. He has taught me workout techniques I never would have done without his guidance. Each session we focus on a different workout routine, each focusing different parts of the body. While at first some things were a struggle, and I do have my days of frustration, I know Barrett is pushing me and teaching me techniques that will benefit me in the long run. He listens to my wants when it comes to what I want to work on, the results I want to see and my goals, then he incorporates different workout routines in to work towards those goals. The biggest thing that Barrett offers is the motivation, the motivation to do better, work harder, try and never give up. I don't think I would be where I am in my journey without Barrett. I joined the gym in June and without working with Barrett I'm not sure if I would still be going. For the first time in my life I am excited to go to the gym, I look forward to going and I get upset if I miss the opportunity to go. I look forward to continuing to work with Barrett and where my journey will take me with his techniques and training.
Barrett is amazing! He help me a lot in the 2 months that I have been working with him I have lost a total of 20lbs so far. He is very friendly and easy to get to know. He did an amazing job at making a system that works and adapts to me. He will try to accommodate and adapt to you and your schedules so he can help you all way. 10/10
Amazing trainer. Barrett will help you achieve your fitness goals if you are willing to put in the work. Barrett is extremely patient, kind, and flexible. Highly recommend.
Having Barrett as my trainer has been a real eye opener. Initially, I didn't see the results I was looking for because we focused on core, balance, and developing a strong foundation. Little did I realize the importance of focusing on core work. Now, every time I lift, I am breaking my own strength records! Barrett always keeps the training professional and helpful. During training, he is encouraging, present and focused on making sure you are doing the movement safely and correctly. I'd recommend this guy to any and everyone.
I began my training sessions with Barrett in June of 2019. My goal was to improve my balance and tighten my muscles. It's been a long journey and I totally have noticed my strength and have improve a lot. Barrett, has been very motivating and dedicated in helping me accomplished my goals. I am very satisfied how far I have come. I have gain balance, and gain muscles. I know that we've been going through these hard times with this pandemic there's haven't been single moment where Barrett have not lot hope, now is where I have work extra hard to continue maintaining my goal. I am really honor in my progress and really want to thank you for all the support, and everything you have done until this point. A million thanks!!! Thank you for being part of the change I wanted to see in me.
Please, let me start by saying he is the one!!! I have been working with Barrett for a few months, and he helps me get back in shape. My body feels stronger and my pose is better. Barrett has a great ability to learn what my body needs and to push my spirit to achieve it. On top of all of these, he is super flexible and always finds the time that works best for me, so I won't miss work. I'm really happy with his service, knowledge, and attitude. Definitely super recommended.
Barrett is an amazing trainer, full of positive energy and enthusiasm. He is the only person on earth that can get me up before 7 am, and excited to workout. He's great at pushing me to my maximum potential and motivating me to push through when I'm thinking of giving up. Working with him has not only helped me lose weight but it's helped me build up my strength and more importantly my confidence. I couldn't ask for a better trainer!
I had the best trainer and still have ever! He made me believe in myself that I can do better that there are bad and good days during workouts and that its ok but to never give up & to keep fighting for myself. I really cant wait to go back and kick some ass again!
Barrett is the most consistent, common sense and compassionate trainer I've ever worked with. (I've had three before him.) After more than a year working with him, I have found the combination of exercise, nutrition and lifestyle choices that keep me moving toward my goals. And he's a big Marvel Cinematic Universe fan, making our workout conversations even more awesome.
I look forward to my workouts with Barrett every week. He is enthusiastic, encouraging and knowledgeable. He thoroughly demonstrates the movements to ensure proper form, so I can safely and effectively achieve my goals. With an approach that focuses both on nutrition and exercise, his program has given me a solid foundation for living a healthy lifestyle for years to come. It has also helped me build my confidence and be more in tune with my body's needs. I can't thank him enough.
Generally not someone who seeks work-outs, I started exercising with Barrett when the lockdown lifestyle forced me to be more sedentary. It instantly got me into great shape and allowed a stress-reducing outlet on schedule. Barrett's been a great training partner who's been able to tailor exercises to my changing needs. He now works with my husband and both my in-laws. We all love him. Highly recommend!
Over the last year, I've trained with Barrett both in-person and virtually and have seen results using both methods. I've lost over 15 lbs, dropped two dress sizes, and have been able to maintain my results. I've also increased my balance, endurance, and strength. Barrett is very knowledgeable about fitness and tailors my workouts to help me reach my desired goals. He's also consistent with check-ins and is invested in my progress. I highly recommend training with Barrett if you want to reach your goals!
I've been strength training virtually with Barrett since July 2021. Our sessions have been critical to my attempt to build a habit of working out 3-4 days a week. Barrett coaches me on nutrition but is also supportive and non-judgmental in my efforts to pursue non-scale measures for health and fitness. He is responsive to my nerdy fitness questions and he is direct when something isn't in his wheelhouse. When we started, our sessions left me depleted; now, I usually get a burst of energy about half an hour or so after I work out. Best of all, I challenge myself to lift heavier in between our sessions, and he recognizes and supports my gains. Barrett knows the struggle and that the journey sometimes sucks, and really the only thing to do is pick up your dumbbells again the next time. Discipline > motivation, consistency > perfection.
A personal trainer with the perfect combination of motivation, patience, and expertise. Barrett will understand your needs and tailor a workout specifically designed for you! He will help you realize your goals while always spotting and supporting your needs. For example, I had a torn rotator cuff (arm pain and limitation), and Barrett helped me exercise around that issue and gain strength. I wanted to lose weight and gain core strength. Since working with Barrett, I've lost over 30 pounds while simultaneously gaining muscle and definition. Time and flexibility of schedule make working with Barret easy and convenient. He never once rescheduled or canceled. Barrett will help to instill the confidence you need to know what to do while exercising. I don't have time to be inefficient at the gym. I need to know what to do, and with great form, so I don't waste my time. Eliminate the guesswork, and learn from a real pro. It's tough to put a price tag on that. Thank you, Barrett.
Are you a trainer?
Get new clients. Change lives.