The best way to find
a personal trainer.
Period.
Pittsburgh's best vetted and insured personal trainers delivered to your home, park, or building gym.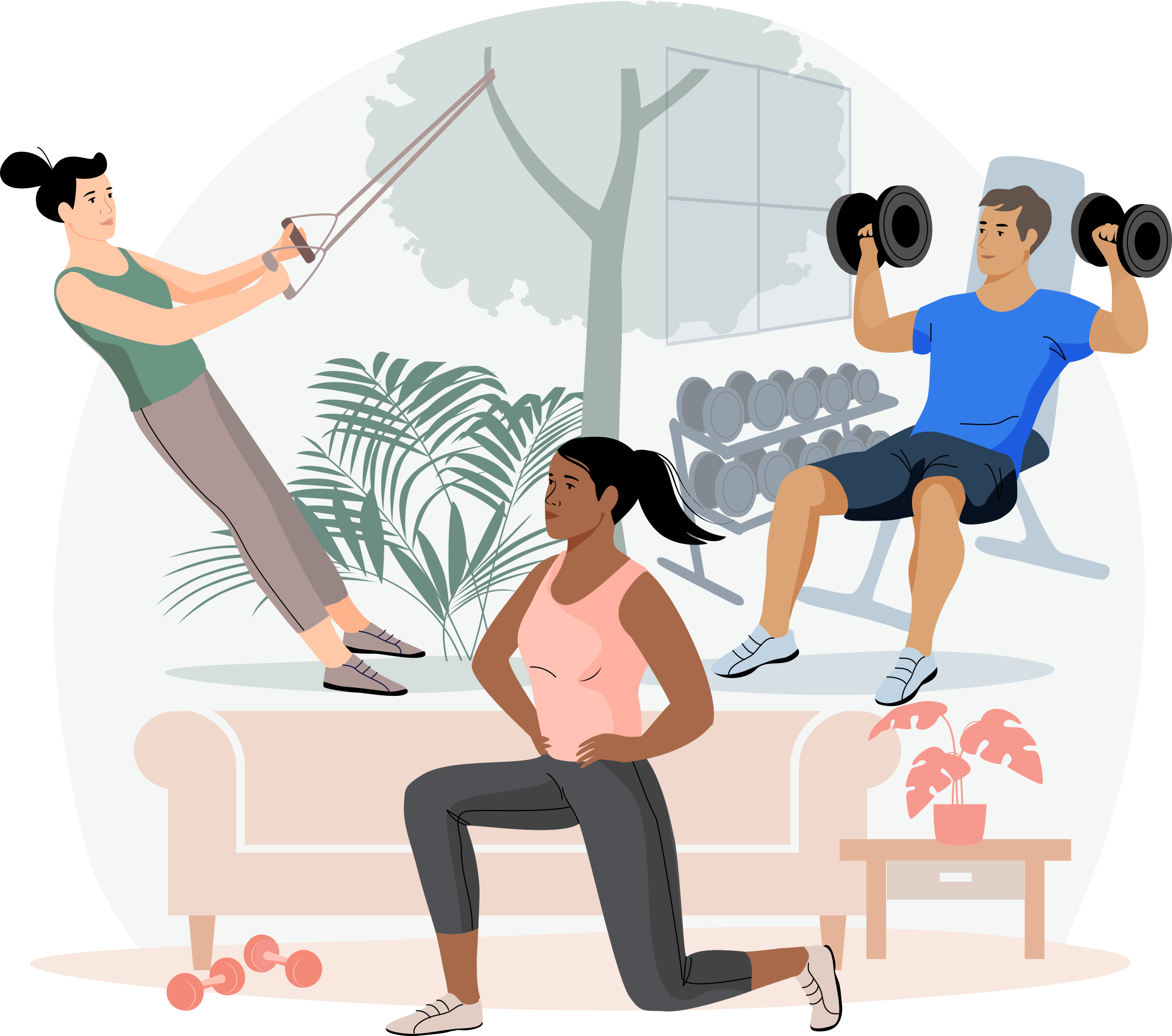 Now is the time to invest in your health.
Find Your Trainer makes getting fit simple.
Exercise where you want, when you want.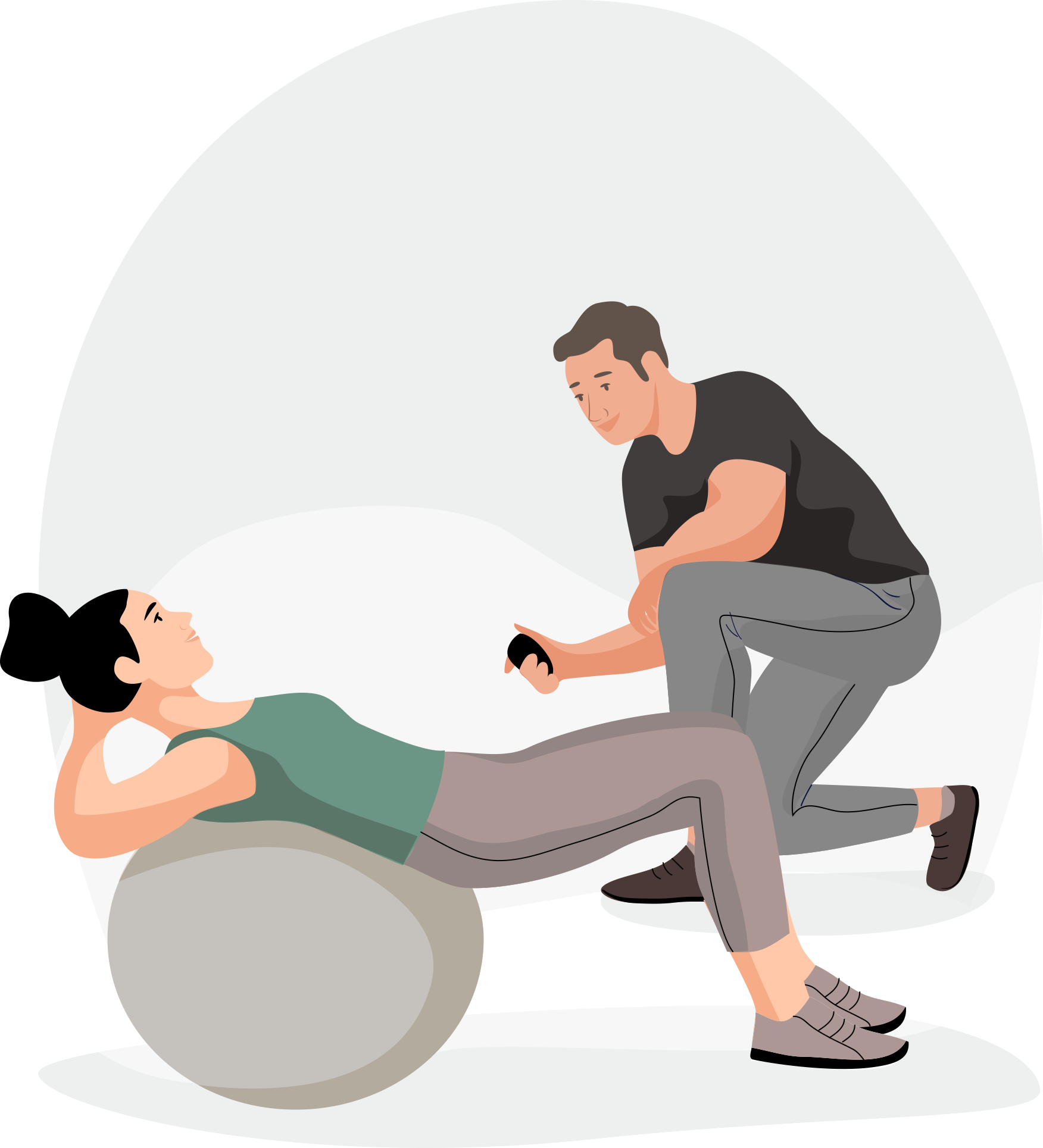 Let's face it, getting in shape can be hard. Our Pittsburgh personal trainers will create a personalized workout plan, show you what to do, and support you every step of the way. We are committed to your long-term success.

FYT Pros have helped thousands of people just like you.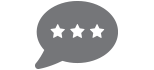 Read bios and reviews of personal trainers in Pittsburgh and pick the perfect one for you.
Pittsburgh personal trainer reviews

Personalized
I purchased a package for my mother remotely. Brooke has been very accommodating with my mother's needs and my arrangements. She personalized the fitness program to meet the physical needs for my mother's lifestyle change. I recommend Brooke.

Meghan
She is terrific and is helping me a lot.

Great Site.
Great site. Found a great trainer to help me achieve my goals.

high convenience
The site was easy and setting up a trainer that personally works around your schedule and location is perfect for what I need!

Find Your Trainer has been a great experience!
Finding and working with a trainer has been so easy through this site. No regrets!

Kristen Lane
Kristen is a great trainer and coach.

Great trainer!!
I highly recommended ruslana! I've done 1 session so far and it is nice to have a trainer that focuses on your needs and ability's. I'm only a beginner so it was nice having her break down how to target the areas I'm trying to improve!

Always punctual, prepared with a
Always punctual, prepared with a good plan, patient with me!

Great trainer
Annika is really wonderful. She understands what I need help with and is great at explaining why each exercise is useful. She is smart, lively, a joy to work with!!
How it works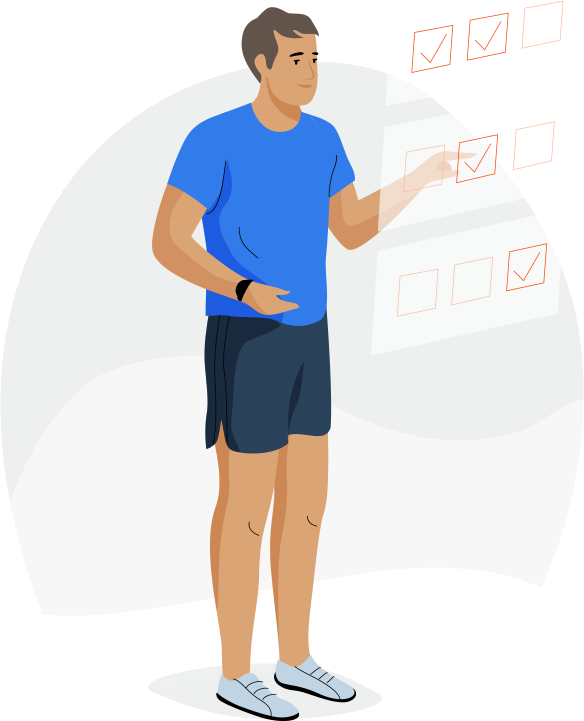 1. Take the quiz
Get matched & pick the
perfect local Pittsburgh trainer for you.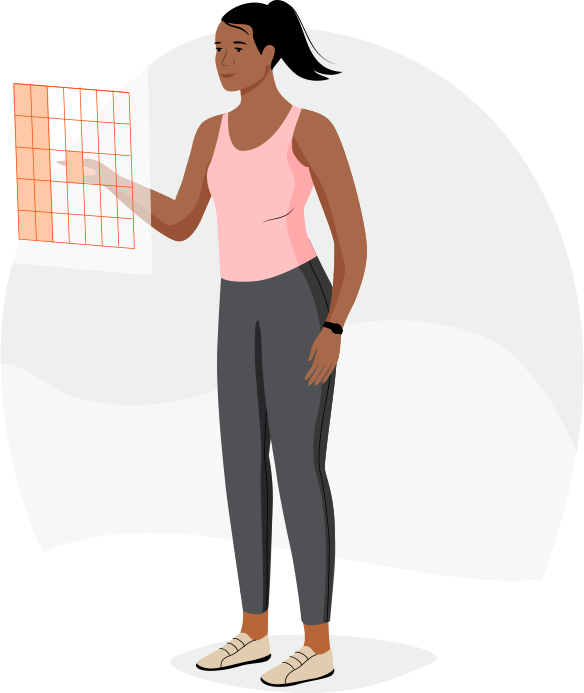 2. Book your session
Pick a time &
securely pay online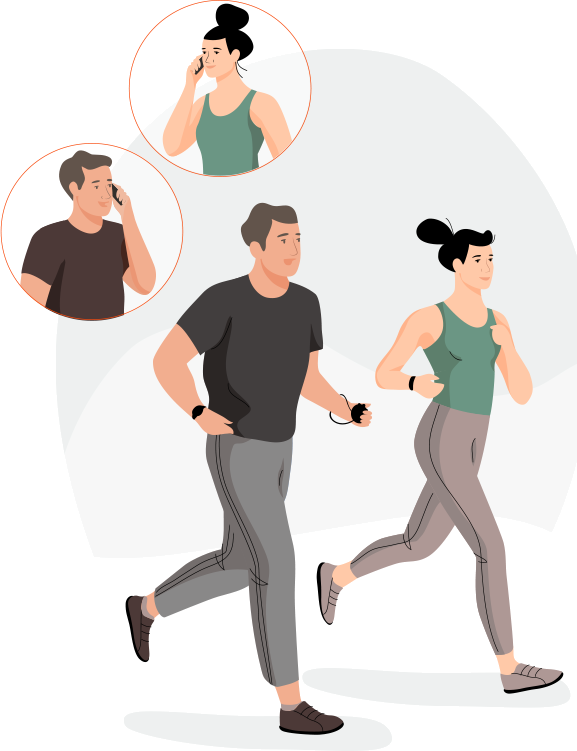 3. Get FYT !
Schedule your free phone
consultation & start working out!
The FYT promise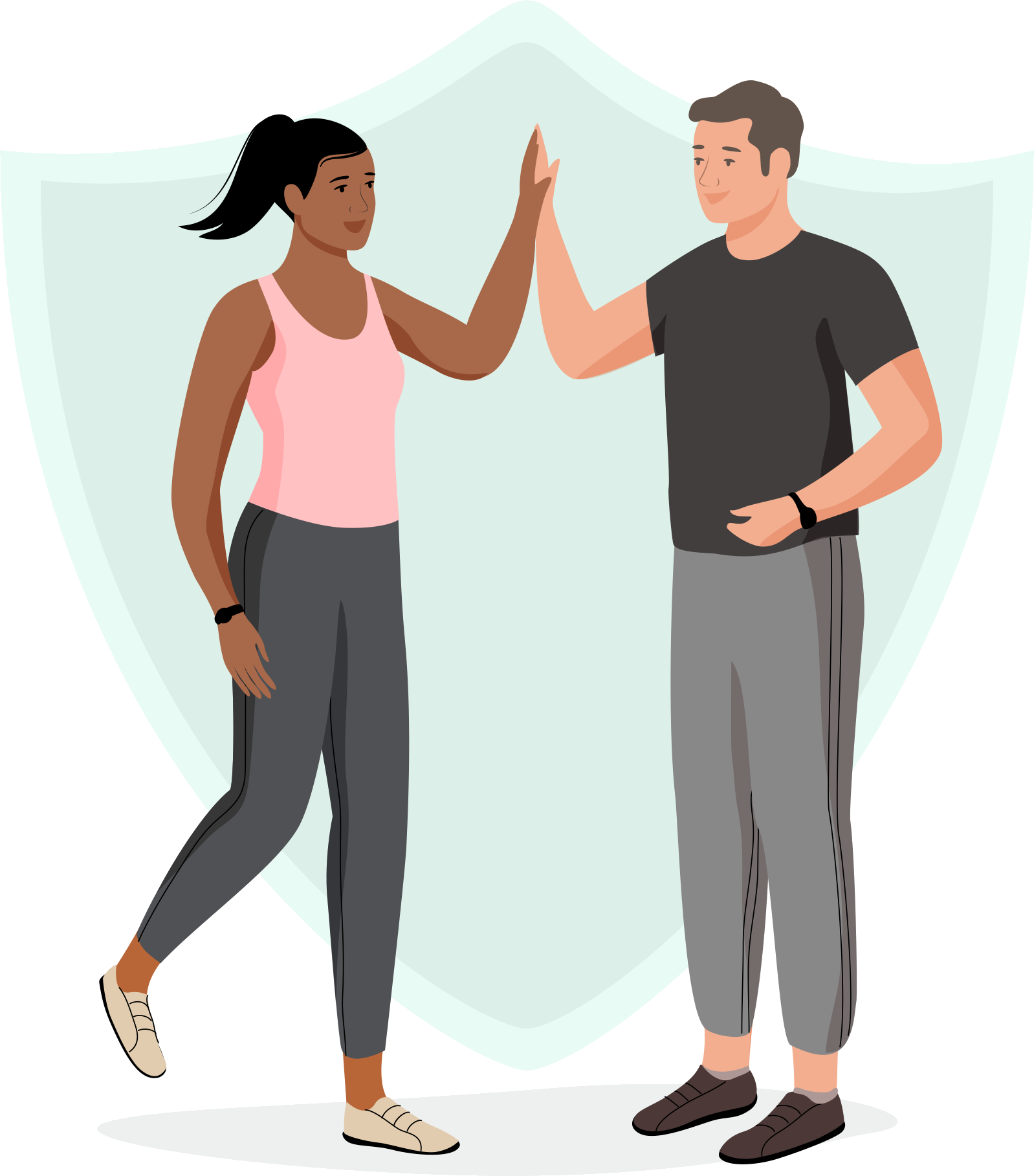 FULL money back guarantee after your first session if it isn't the BEST exercise experience you've ever had!

Always be supported. Never judged.

All FYT Pros are certified, insured, and complete a full background check.

Your trainer will bring all the equipment you need for your workout.

Free phone consultation after you book your first session.
As seen in








The best personal trainers in Pittsburgh
Eric Miles
(2 reviews)
I am truly indebted to Eric, he has changed my life for the better! Eric used specific techniques for my body and condition. I feel stronger and healthier and the composition of my body has changed. I look leaner and I move with ease! I am an energetic person and thanks to Eric, my outside matches my inside.
Train with Eric
Julie Petrusak
(2 reviews)
When I first saw people doing flying trapeze, I knew it was something I wanted to try. Sadly, I also knew I needed to get in shape first. Since having two children, I'd pretty much given up on physical activity. After training at Pongo for 8 months, I finally took the leap and instantly fell in love with trapeze. My body was strong and I understood how to engage the right muscles to safely fly through the air. Its been fantastic to work with Julie. She has incorporated exercises that specifically help me build strength, flexibility and control in ways that support my trapeze flying. Along the way, I've lost weight, gained confidence, and improved my posture.
Train with Julie
Kristin Rosenberg
(1 reviews)
Kristin is an excellent trainer and I love working out with her! She is knowledgeable about all areas of the body. She has a variety of workouts that are challenging and she has helped me get stronger and healthier.She always has something new to teach me and she has helped me completely eliminate my lower back pain. Great trainer and I will be with her for a very long time!
Train with Kristin
Steven Latynski
I am a ACE certified personal trainer who spent nearly a decade as a U.S. Marine on active duty. Much of my time as a Marine was spent managing the fitness programs and body mass composition of Marines in my unit. I specialize in assisting those who want to decrease body fat, increase muscle mass and cardiovascular endurance.

I embrace the philosophy "brilliance in the basics." I train my clients to first build a solid foundation and continue to build upon that.
Train with Steven
Kevin Albright
My name is Kevin Albright. I am 20 years old and a student at the University of Pittsburgh. I am an ACE CPT, and I also hold certifications in lifeguarding, CPR, First Aid, and AED. Along with personal training, I specialize in anything in water; I am a lifelong swimmer and taught swim lessons to people of all ages for 4 years. Whether your goal is losing weight, gaining muscle mass, running a marathon, or setting a personal best bench press, I would love to help you reach those goals. I can be reached with a text, call, facetime, or email.
Train with Kevin
Andrew Laird
I don't care where you are in your fitness journey, my only aim is to get you past the finish line and then find the strength to keep going. I specialize in endurance, core & flexibility, and weight loss training. So I can help you get the pounds off, show you how to keep them off and feel a hell of a lot better going forward. One of my other passions is athletic performance and conditioning. I care about my clients. It can be really tough sometimes to keep to your plans and watch your nutrition but, I'll be there every step of the way to help out through the tough times, to motivate and encourage.
Train with Andrew
Britney Hamill
My name is Britney and I am excited to be a part of the find your trainer team! I believe that everyone should have the tools and access to create a healthy lifestyle.

I teach a Thursday night class in Monroeville, PA that combines toning, barre, yoga, and strengthening. During the day I manage a nutrition education program across western PA.

One size does not fit all when it comes to nutrition and activity. All workouts and plans are tailored to client goals and modifications.
Train with Britney
Jason Serbanjak
I have been in your shoes. I lost 80lbs and kept it off for 2 years! Train with me if you are ready to make a change! Safe and effective workout programming.

Our height, eye color, shoe size, are all things we cannot change. Our weight however, is something we can change, and with a little knowledge and direction, we can change with great success! Jason Serbanjak
Train with Jason
Steve Manns
I love to incorporate fitness into individuals everyday life. We can meet at the gym that I am affiliated with or outdoors to meet your needs. I develop an exercise routine and give general nutritional guidelines to help you achieve your goals. Working closely with you and your environment, I will smoothly transition you into a fitness lifestyle. My training focus is on functionality. I believe in working the small and large muscle groups unlike the focus machines put on training. In life, it is important to be able to function and be able to do our everyday routines without much effort. AND, be able to do the things that we want to do well into our late years of life. We do not focus on one muscle group when we do these things. We count on all of our muscles working together.
Train with Steve
Are you a Pittsburgh trainer?
Get new clients. Changes lives.