The best way to find
a personal trainer.
West Virginia's best vetted and insured personal trainers delivered to your home, park, or building gym.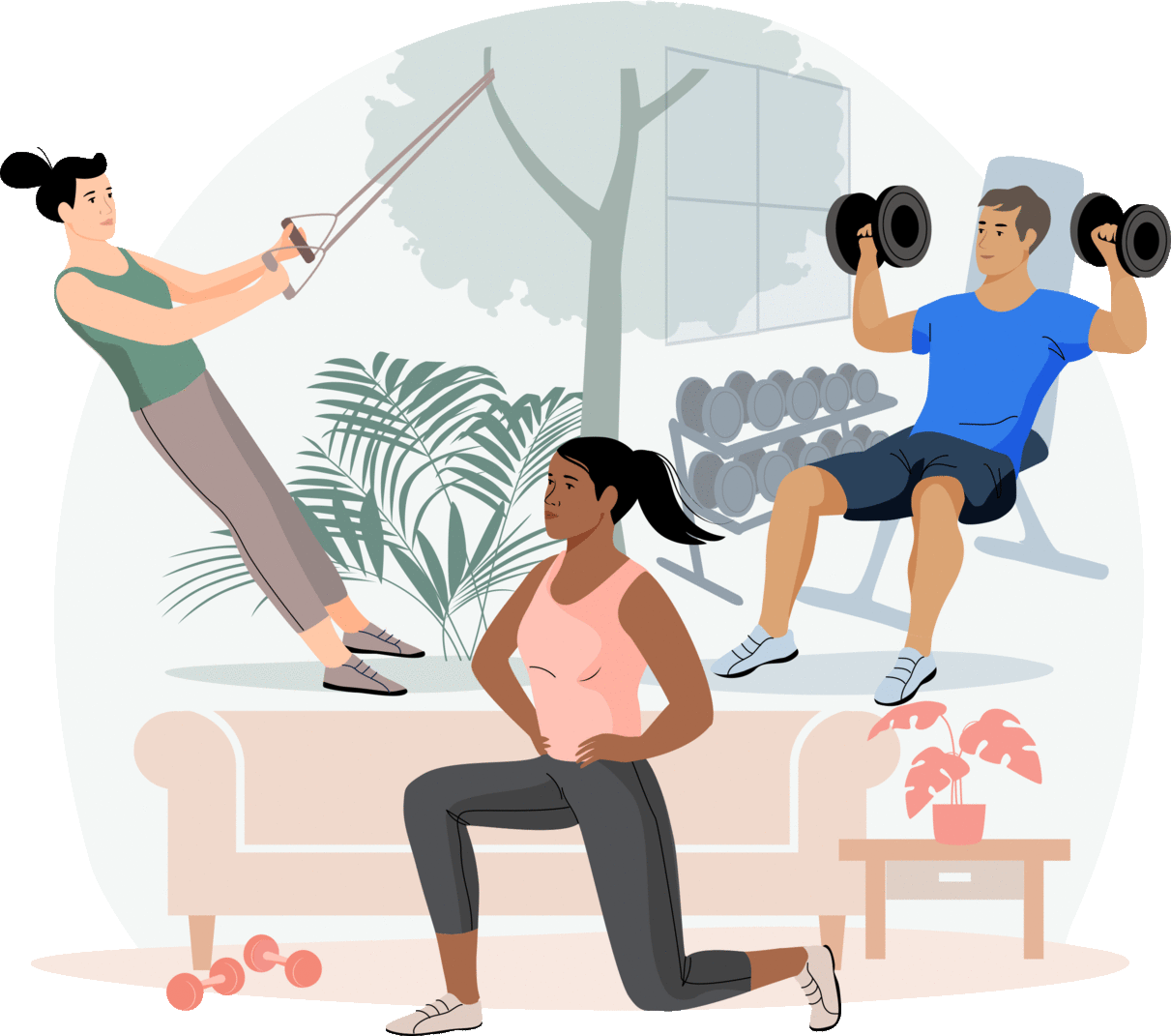 Take the first step to your healthiest self.
With Find Your Trainer, work out where you want,
when you want, with the trainer you want.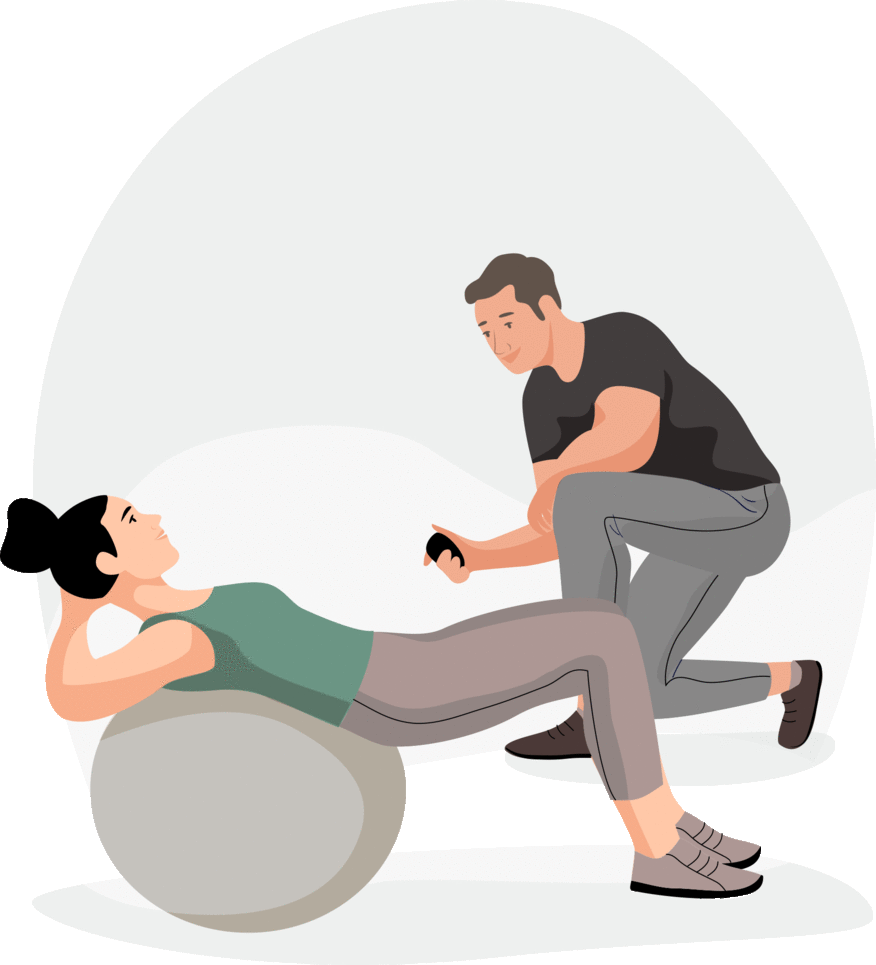 Let's face it, getting in shape can be hard. Our West Virginia personal trainers will create a personalized workout plan, show you what to do, and support you every step, stretch and rep of the way. We are committed to your long-term success.

FYT Pros have helped thousands of people just like you.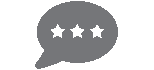 Read bios and reviews of personal trainers in West Virginia and pick the perfect one for you.
West Virginia personal trainer reviews

Katherine is a great trainer
I booked my first session with Katherine a few weeks ago to get back in shape. She is amazing. She first assessed me to see my level of fitness and then developed a fitness program specifically for me. After a few weeks I feel great and improving every week. Now I look forward to my sessions . Th...

Creative trainer with tailored workouts for specific client needs
Matthew quickly adapted the small gym environment in my building and come up with a variety of work out regiments that suited me well. He explains patiently the science behind each workout, laying a foundation of knowledge which will benefit me down the road. I couldn't say enough praises.

great Website
I really love Find Your Trainer, it's so easy to search for specific trainers for when I want to compete or Rehab or workout in a particular way. I like the flexible packaging and the easy scheduling and payment. Service is great as well, David and the team have always looked out for me and I fee...

AMAZING!!!
I can't tell you how happy I am that I found my trainer through Find My Trainer. Life Changing.

Thomas
Mary Oliver-Lidgey

Great Experience
WOW, Donald is great very professional and detailed. He is passionate about fitness and the also the goal one is trying to achieve.

Really enjoy working out with Mark
He has a plan for me and he knows I like to mix it up. I'm always looking for new things to try and want to find my weaknesses and take on challenges. He is very knowledgeable and keeps me in proper form. I want to work out hard but smart and he gets that. Very happy with my workouts with M...

Nancy is awesome!
When it comes to getting back into shape, I need someone who is practical, down to earth, tuned in to the health aspect of why I am undertaking this effort, and focused on helping me develop a program that is right for me - so it is sustainable. Nancy's approach hits all those targets. I am ...

great experience
I was really happy with my find your trainer experience. Tarik was amazing, we talked body fat index, had an amazing workout and he ended with a discussion on nutrition all in all a superb experience.
How it works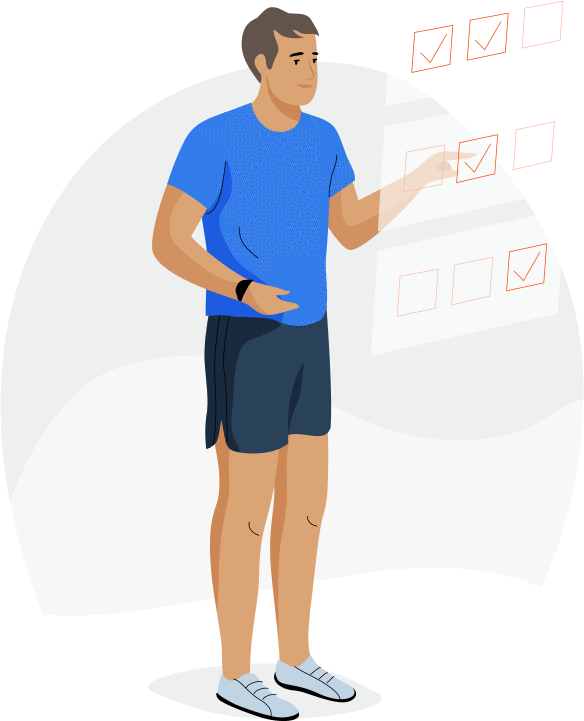 1. Take the quiz
Get matched & pick the
perfect local West Virginia trainer for you.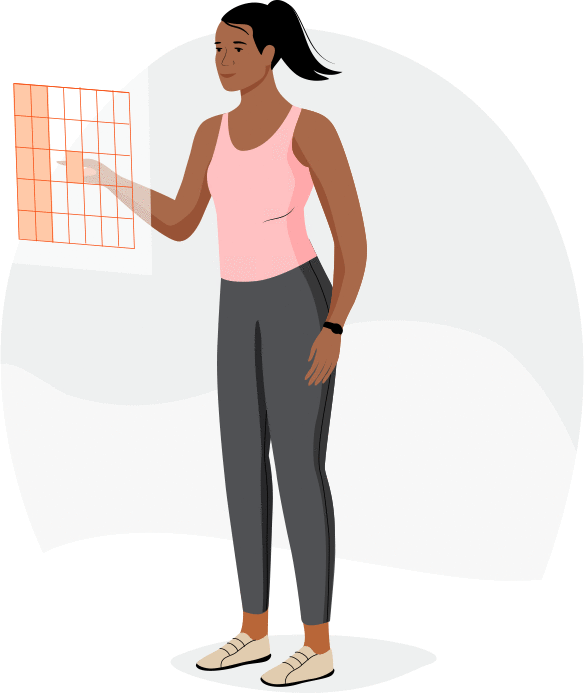 2. Book your session
Pick a time &
securely pay online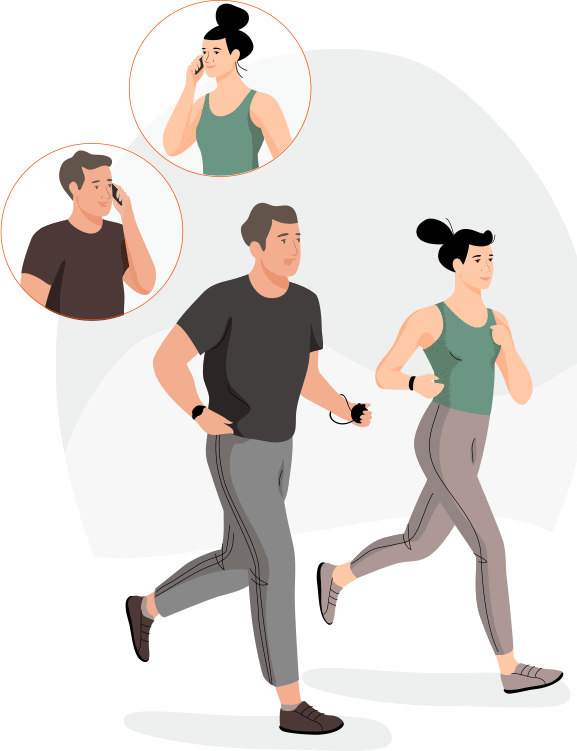 3. Get FYT !
Schedule your free phone
consultation & start working out!
The FYT promise
Why book with us? Find Your Trainer is the only company that provides these features when booking your
personal trainer. That means guaranteed total peace of mind during your fitness journey.

Money back guarantee
after your first session

All FYT pros are vetted,
certified and insured

Fully customized
workouts for all levels

Work with a dedicated
customer support team

93% 5 Star
Reviews
As seen in








The best personal trainers in West Virginia
Jacob Haring
Hello! My name is Jacob Haring. I am an ACE Certified Personal Trainer. I have had experience in the past with obesity and how to overcome it. I am newly certified so I am very excited to meet with new clients and work to get you to your goals! I have a laid back style of coaching and I will always be available to answer questions via the built in messaging platform. I am a student at WVU majoring in Business Management. Please message me if you have any questions at all.
Train with Jacob
Krista Rogers
Certified personal trainer who has lost 125 pounds. Passionate about helping others lose weight and become healthier. Experienced in working with women of all ages and fitness levels.
Train with Krista
Lisa Stanley
I'm looking for clients who want to be agents of change in their lives and just need someone to hold them accountable while thoughtfully guiding them to their goals.
My background in fitness began when I was just a teenager, working out at home on a machine while learning about fitness from magazines. I played basketball and then, in college while studying Exercise Science, I played rugby. Shortly after my first tour overseas I earned my ACE Certification in Personal Training and began working with my first clients.
As a Leader in the Army, I was given the opportunity to attend Master Fitness Trainer course, entrusting me to advise and assist my units on matters related to fitness, injury prevention and recovery/rehabilitation.

I have completed the Army 10 Miler (2x), several 13-15k races, Tactical Athlete Challenges and a half-marathon wearing 40lbs in a backpack/rucksack.

A workout plan or program is designed for you bringing this background and my no-BS personality using the experiences and education aforementioned.
Train with Lisa
Hunter Perry
The Greek philosopher Socrates once said "No person has the right to be an amateur in the matter of physical training. It is a shame for a person to grow old without seeing the beauty and strength of which their body is capable." He could not have been closer to the truth. Working as an exercise professional in the health and wellness industry has become an unintended passion of mine. I initially aspired to be a physical therapist until I started training youth at the YMCA's Kids in Motion program as a volunteer during the summer of 2014 and as an intern, during the spring of 2015 while earning an undergraduate degree in exercise science at Marshall University. Training those kids helped me grow not only as a student of exercise but as a person. As a former overweight individual, I have firsthand experience of going through childhood and facing the impending belittlement of disrespectful peers. That alone is a significant driving force that fuels my passion for exercise science. After concluding my time at the YMCA, I went on to train a more diverse clientele at the Marshall University Rec Center and receive a graduate assistantship under Dr. Terry A. Shepherd in the Marshall University Exercise Physiology Laboratory while earning a master's degree in exercise science. I am fortunate to have received an internship at the well-renown facility, HIT Center of Huntington where I currently train a multitude of clients ranging from high school athletes, lawyers, to factory workers. I put forth 110% effort every day to assure that clients achieve their health and fitness goals because I want them to experience the higher quality of life that comes with being fit. Pressing onward to other career opportunities, I pledge to carry that same devotion.
Train with Hunter Darryl Stewart
Hi ! My name is Darryl Stewart but you can call me DJ , I am from Bluefield West Virginia born and raised. Fitness to me is very something I am very proud of and always catches my heart as well. A typical session with me usually goes like; we will warm up, and then go over our short term goals that we want to achieve, and then our long term goals next. Then we after the warm-up we go right into the work-out ! Were we grind and have fun as well ! Then after our workout we finish we a nice cool down and another over view of the workout and the goals as well, along with some tips and tricks of the day to help when your not in the gym. The type of clients I have worked with in the past is, mostly Highschool kids boys and girls, a lot that are getting ready to head to college ready sports like football and basketball, track and volleyball as well. I have also worked with adults that are coming from recent injuries and also some that deal with arthritis problems as well. Also older women and men as well ! Even down to the young children from ages seven to twelve. The type of clients I love to work with are the ones getting ready for college sports especially for track and football. Reason being is because I am a former 2 time state champion in track; in the 100 meter dash and 4x1, and 4x2 as well. Football I have had success as well, and also now coach a youth football team now. Either way I love to help anyone that comes to me because, aslong as they are giving it their all during sessions and is also loving the experience and the workouts, it is always a great feeling to me ! The reason I became a trainer is because during my hard times, I always found fitness to help me get through. I really dedicate my life to fitness because it has really brung me back to life to love myself again. So I know if I can bring people to that self love for themselves through fitness then I know I can change a life or help make a difference !
Train with Darryl
Are you a West Virginia trainer?
Get new clients. Changes lives.