James King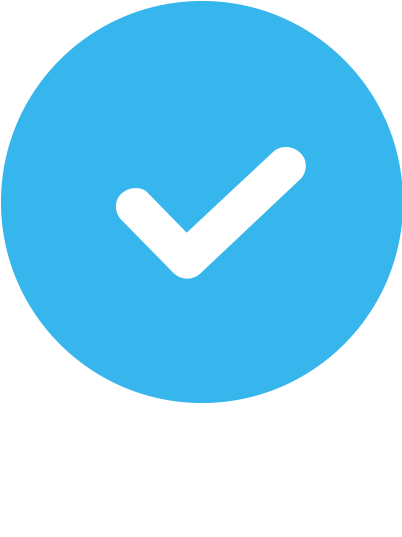 Verified
16 Reviews
Outdoor & In-Home
Virtual
COVID-19 Vaccinated
About James
After living an unhealthy party lifestyle for several years, my weight ballooned up to 230 lbs. I was unhappy and lacked confidence. After implementing many of the same strategies I use with clients, I was able to lose over 50 lbs and keep it off for good! I've chosen a career in health and fitness for a simple reason -to help people experience the same changes I experienced through my own personal transformation. My aim is to help you identify your fitness goals, design an exercise program and a nutrition/ lifestyle program that fits your needs and empower you with the skills needed for lasting change.
My favorite client story
"I was afraid I wouldn't be able to really commit to training and eating healthy. Once I saw results, it was much easier to stay motivated. James' positive reinforcement helped me stay focused on the long term effects and this lifestyle change. My original goal when I started was to lose 30 lbs. So far, I've lost over 45lbs and feel much stronger. James has slowly helped save my life!" - Josh
My favorite exercise
Bear Crawl Variations :)
My favorite quote
"No citizen has a right to be an amateur in the matter of physical training. It is a shame for for a man or woman to grow old without seeing the beauty and strength of which their body is capable." -Socrates
My training philosophy
Achieving optimal health is much more than counting calories and reps. I believe achieving optimal health is when all aspects of your life are in balance. There are several pillars to optimal health: Mindset, nutrition, movement, recovery, and stress management. To achieve your best health, all of these pillars must be addressed. I address each pillar through my Fat Loss Forever System.
My training experience
6 years of training experience. I've worked with hundreds of clients.
Bachelor's Degree in Kinesiology from Northern Illinois University;
Certified Strength and Conditioning Specialist, CSCS;
ACE Certified Health Coach;
Precision Nutrition Coach, PN1;
Functional Movement Screen Specialist, FMS 1;
ACE Weight Management Specialist.
ACE Group Fitness Instructor
NCCA Accredited Certifications

ACE Certified Health Coach
CSCCA Strength and Conditioning Coach Certified
Additional Certifications
Precision Nutrition Level 1, FMS Level 1, ACEWeight Management Specialist
Education
Bachelor's Degree in Kinesiology
Who I Especially Like Working With
Beginners
Medical Conditions Experience
Stroke
Training Areas Served
In-home or Outdoor Training
Before working with James, I felt like my nutrition and behaviors were not up to par to help me reach my image goals. James gave me direction, lessons, sample meals, guidance, and encouragement to help me improve my behaviors and get me on track to reach my goals.
I don't think I've ever met anybody more positive than James! His great energy and incredible follow through has helped me to stay on a workout plan the longest I ever have. I would definitely recommend James to anybody who has struggled with staying committed to getting into shape. His workouts are always fresh and keep you from getting bored. I can honestly say I've never been more sore from a workout than I have after some of our sessions.
James is consistently encouraging in his drive to help me achieve my goals. He is reliable and pushes me to keep on track with the things I have identified (with his support) that matter to me in my journey to be the healthiest me I can be. He is supportive, never judgmental and is the only person that I know that makes me worry when he is one minute late (which has happened once in over a year) because he is so punctual! I am very thankful for all he has done for me and would recommend him anytime to anyone.
James has been an amazing motivator for healthy lifestyle living while working out with him. You may not feel ready to exercise that day & boom he gets you going & you are so glad you did! He asks what you need, what you want- that's so important!! He delivers!
James is the absolute best. I've been training with him for a few years now and I look forward to our bi-weekly workouts, which are both challenging and fun. He's helped me stay focused on my long-term goals by setting realistic, weekly actions and preparing me to address potential hurdles. Each time I have a new goal or a challenge in achieving my goal, James always has many helpful tips and considerations to help me move forward and stay positive and determined.
Working with James these past few months have been great. He's helped me build healthy habits to improve my lifestyle. He pays great attention to all the little details that has helped my progress. Absolute beast of a coach!
I wasn't sure if personal training would be too intense for me or if I could even make progress. I am stronger and fitter now than I have ever been in my life and you've kept me motivated to keep going! James! You rule! I truly feel much better about my body than I have in my life and it's inspiring me to make healthy habits a part of my daily routine. I've reduced my body fat, increased my muscle tone, and increased my endurance and ability to perform exercises that I could not perform before training. Thanks so much!!
James really helped me focus on the reason why I wanted to stay healthy and fit. It was not about aesthetics only, there had to be a reason behind it all and I had to be the one to choose that. His approach was always one of support with accountability and that was helpful in the process. After training with James, I now have a better relationship with food. I have a sustainable reason and goal for my health and fitness. I hated stretching and I am now in the process of becoming a certified yoga instructor. I workout daily now even if it is 20 minutes a day and I have lost weight. If you want a guilt free, supportive environment to achieve your goals, James is your person. His approach is not about making you feel bad or guilty when you don't make good choices, but he keeps you accountable and shares ways to make better decisions in the future. You will not regret working with James!
While there's no doubting James' expertise on fitness and nutrition, what really sets him apart is his gift for making the whole thing fun. He keeps you motivated and sets you on the path for real results that you can actually see in the mirror. There's no one out there I'd rather work with.
I loved training with James. I had never worked with a coach before but I was looking for a way to help get myself to the gym more consistently so I signed up on a whim. I wound up learning workouts that I can keep using on my own for years to come, and I felt that I was in my best shape in quite a while with noticeable strength gain and more muscle definition than before I started. James was so positive at every session and it's apparent he loves what he does. Training with him wound up preparing me for a long hiking trip (680 miles!) that my body was able to handle!
Before training with James, I was worried I wouldn't be able to keep up. With the help of James, I was able to break things down into actionable steps. This helped make it easier to make progress and remain accountable.
James has always been responsive to my needs. I don't know what works for me, but I know that I am not a one size fits all person. James is knowledgeable about his craft which makes my ever changing goals successful because he's able to move with me. James holds me accountable even when I'm being headstrong and we've seen results because of it. That's the beauty of his program. It feels like it was tailored just for me. I have lost a total of 50 lbs, improved my eating habits, and now can do much more in my day to day life.
Training with James gave me the jumpstart to create consistency in my workouts and more importantly, taught me proper form. James instilled a sense of autonomy in movements I'd been to afraid to execute before in the gym. More than that, every morning in the gym I witnessed James cheer on each and every client of his while passing that same autonomy on. James and I also worked on our goals of competing in the bodybuilding world and encouraged each-other. Needless to say, I've missed being able to say "See ya James, have a good one" at 7am. Thanks for everything James!!!
I want to start out by saying I don't normally write reviews or take surveys but when I have been changed so much in my life. This is well worth it and is the least I can do. My wife and I have been working out with James for 6 month or so and it has just been an amazing experience and transformation for the 2 of us. I have the energy to be there for my son, that is 6 and full of energy. I personally have lost about 10lbs but that was the least of what I wanted. I wanted to slim up, tone and most of all get that energy again to be there for my family and be healthier for them. I have achieved that and will continue my growth with James as long as we can. The workout are virtual but we still get a great work out, he hold us accountable and keeps us on track for our goals. Pretty much anything we ask James to help us with or hold us accountable for. He'll help us through it. Workout tips, food options and nutrition, restrictions etc... He is flexible with times and days. We thank him all the time for what he has done for the 2 of us and our family. 5 stars, 10s across the board. Thank you James.
I have been working with James for a year. He holds me accountable and shows up every time, on time. Thanks to him, I live a healthier life. He makes working out fun and truly cares about my success.
I never really got into it, but a lot of people did love Raymond. I do however love James. The idea of hitting the gym and eating with the birds has never been something that interested me. Backpacking, sports, those were my active moments during my younger days. As the years accumulated, along with the poundage, something had to change. I knew that joining a gym was not an option for me, and neither was some strict diet that denied me of my guilty pleasures. I almost wish I could insert the sound you hear when superman is about to show up. You know "ta ta ta da!!" One day, my business partner tells me about a trainer he stated working with, who is not the typical militant, all in or all out kind of guy. "There might be something here" I said to myself. I started training with James June 1, 2021. My starting weight was 208lbs or so and I am 5'-11" (closer to 5'-10 1/2" I just round up) I am now 175lbs and could not feel better about the entire process. The most amazing part about this whole experience is that I never realized the small things (changes) that one can do in their lives, and just from those minor tweaks, the improvement in ones life is extraordinary. I am not an easy man to deal with (just ask my wife of 23 years), James made it very clear that this will go as far as I want to take it. It is up to me and no one else to chart my doings. Be aware. Be present and intentional. And most importantly, be grateful. I am and will always be grateful to James for the insights he has brought into my life. Much love James. Leo
Are you a trainer?
Get new clients. Change lives.