James King III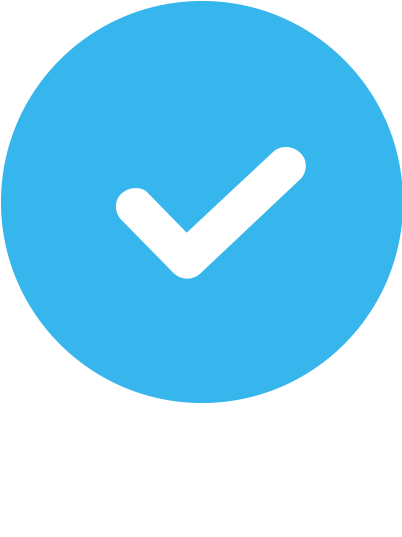 Verified
45 Reviews
Outdoor & In-Home
Virtual
COVID-19 Vaccinated
About James
After living an unhealthy party lifestyle for several years, my weight ballooned to 230 lbs. I was unhappy and lacked confidence. After implementing many of the same strategies I use with clients, I lost over 50 lbs and kept it off for good! I've chosen a career in health and fitness for a simple reason -to help people experience the same changes I experienced through my transformation. I aim to help you identify your fitness goals, design an exercise program and a nutrition/ lifestyle program that fits your needs and empower you with the skills needed for lasting change.
Benefits of In-Home Training
*Save Time- You don't have to pack a bag or drive to the gym, saving you valuable time
*Privacy and comfort- You control the temperature, the music (even though I have many great playlists :), the cleanliness, and you get to exercise without an audience.
*Personal attention- In-home personal training gives you one-on-one attention from a trainer with no distractions.
*Accountability. It's easy to talk yourself out of a trip to the gym. But when I'm at your front door, all your excuses are out the window.
*No equipment needed- When you work with me, You'll have access to all of the latest functional exercise equipment. I have the following equipment I travel with, saving you valuable space within your home:
STRENGTH EQUIPMENT
-Adjustable Dumbbells ranging from 5lbs to 52.5 lbs in 5 lb increments
-TRX Straps
-Kettlebells: 10lb, 15lb, 20lb, 25lb, 35 lbs, 53 lbs
-Exercise sliders
-Workout mats
-Resistance Bands
-Superbands
-Mini exercise bands
-Ab wheel
-Dip Bars
-Weight Vest
STABILITY
Balance Pads
Half Foam Roller
Balance Disc
Bosu Ball
Stability Balls
Medicine Balls 6lb, 8lb, 10lb, and 12lb
MOBILITY & RECOVERY
-FMS Movement Screen Kit
-Massage Gun
-Foam Roller
-Massage Stick
-Theracane
-Massage Balls
CARDIO EQUIPMENT
-Agility Ladders
-Boxing gloves and mitts
-Cordless Jump rope
-Jump rope
-Inertia Waves
-Slam Ball
-Speed Hurdles
-Step box
-Blazepods for reaction training and fun cardio
-Reaction Ball
ACCESSORIES
First Aid Kit
Measuring Tape
Scale
Body fat calipers
Blood Flow Restriction trainers
Thick bar pads
Wrist Straps
Wrist Wraps
Liquid chalk for improved grip without making a mess
Medicine Balls 6lb, 8lb, 10lb, and 12lb
My favorite client story
"I was afraid I wouldn't be able to really commit to training and eating healthy. Once I saw results, it was much easier to stay motivated. James' positive reinforcement helped me stay focused on the long term effects and this lifestyle change. My original goal when I started was to lose 30 lbs. So far, I've lost over 45lbs and feel much stronger. James has slowly helped save my life!" - Josh
My favorite exercise
Bear Crawl Variations :)
My favorite quote
"No citizen has a right to be an amateur in the matter of physical training. It is a shame for for a man or woman to grow old without seeing the beauty and strength of which their body is capable." -Socrates
My training philosophy
Achieving optimal health is much more than counting calories and reps. I believe achieving optimal health is when all aspects of your life are balanced. There are several pillars to optimal health: Mindset, nutrition, movement, recovery, and stress management. To achieve your best health, each must be managed strategically, one at a time, through a habit-based system in a supportive and encouraging environment!
My training experience
6 +years of training experience. I've worked with hundreds of clients.
Bachelor's Degree in Kinesiology from Northern Illinois University;
Certified Strength and Conditioning Specialist, CSCS;
ACE Certified Health Coach;
Precision Nutrition Coach, PN1;
Functional Movement Screen Specialist, FMS 1;
ACE Weight Management Specialist.
ACE Group Fitness Instructor
Areas of Expertise
Weight Loss

Core and Balance

Nutrition

Strength Training

Functional Training
NCCA Accredited Certifications

ACE Certified Health Coach

ACE Certified Group Fitness Instructor
Additional Certifications
Precision Nutrition Level 1, FMS Level 1, ACEWeight Management Specialist
Education
Bachelor's Degree in Kinesiology
Who I Especially Like Working With
Actors, Beginners, Brides-to-be, Men, Middle-aged, Models, Overweight/ Obese, Women
Medical Conditions Experience
Ankle Injury, Arthritis, Asthma, Back Pain/Issues, Bone/Joint Injury, Diabetes, Fibromyalgia, Hamstring Issues, High Blood Pressure, Joint Pain, Multiple Sclerosis, Obesity, Paraplegia, Plantar fasciitis, Stroke, Stroke recovery
Training Areas Served
In-home or Outdoor Training
Before working with James, I felt like my nutrition and behaviors were not up to par to help me reach my image goals. James gave me direction, lessons, sample meals, guidance, and encouragement to help me improve my behaviors and get me on track to reach my goals.
I don't think I've ever met anybody more positive than James! His great energy and incredible follow through has helped me to stay on a workout plan the longest I ever have. I would definitely recommend James to anybody who has struggled with staying committed to getting into shape. His workouts are always fresh and keep you from getting bored. I can honestly say I've never been more sore from a workout than I have after some of our sessions.
James is consistently encouraging in his drive to help me achieve my goals. He is reliable and pushes me to keep on track with the things I have identified (with his support) that matter to me in my journey to be the healthiest me I can be. He is supportive, never judgmental and is the only person that I know that makes me worry when he is one minute late (which has happened once in over a year) because he is so punctual! I am very thankful for all he has done for me and would recommend him anytime to anyone.
James has been an amazing motivator for healthy lifestyle living while working out with him. You may not feel ready to exercise that day & boom he gets you going & you are so glad you did! He asks what you need, what you want- that's so important!! He delivers!
James is the absolute best. I've been training with him for a few years now and I look forward to our bi-weekly workouts, which are both challenging and fun. He's helped me stay focused on my long-term goals by setting realistic, weekly actions and preparing me to address potential hurdles. Each time I have a new goal or a challenge in achieving my goal, James always has many helpful tips and considerations to help me move forward and stay positive and determined.
Working with James these past few months have been great. He's helped me build healthy habits to improve my lifestyle. He pays great attention to all the little details that has helped my progress. Absolute beast of a coach!
I wasn't sure if personal training would be too intense for me or if I could even make progress. I am stronger and fitter now than I have ever been in my life and you've kept me motivated to keep going! James! You rule! I truly feel much better about my body than I have in my life and it's inspiring me to make healthy habits a part of my daily routine. I've reduced my body fat, increased my muscle tone, and increased my endurance and ability to perform exercises that I could not perform before training. Thanks so much!!
James really helped me focus on the reason why I wanted to stay healthy and fit. It was not about aesthetics only, there had to be a reason behind it all and I had to be the one to choose that. His approach was always one of support with accountability and that was helpful in the process. After training with James, I now have a better relationship with food. I have a sustainable reason and goal for my health and fitness. I hated stretching and I am now in the process of becoming a certified yoga instructor. I workout daily now even if it is 20 minutes a day and I have lost weight. If you want a guilt free, supportive environment to achieve your goals, James is your person. His approach is not about making you feel bad or guilty when you don't make good choices, but he keeps you accountable and shares ways to make better decisions in the future. You will not regret working with James!
While there's no doubting James' expertise on fitness and nutrition, what really sets him apart is his gift for making the whole thing fun. He keeps you motivated and sets you on the path for real results that you can actually see in the mirror. There's no one out there I'd rather work with.
I loved training with James. I had never worked with a coach before but I was looking for a way to help get myself to the gym more consistently so I signed up on a whim. I wound up learning workouts that I can keep using on my own for years to come, and I felt that I was in my best shape in quite a while with noticeable strength gain and more muscle definition than before I started. James was so positive at every session and it's apparent he loves what he does. Training with him wound up preparing me for a long hiking trip (680 miles!) that my body was able to handle!
Before training with James, I was worried I wouldn't be able to keep up. With the help of James, I was able to break things down into actionable steps. This helped make it easier to make progress and remain accountable.
James has always been responsive to my needs. I don't know what works for me, but I know that I am not a one size fits all person. James is knowledgeable about his craft which makes my ever changing goals successful because he's able to move with me. James holds me accountable even when I'm being headstrong and we've seen results because of it. That's the beauty of his program. It feels like it was tailored just for me. I have lost a total of 50 lbs, improved my eating habits, and now can do much more in my day to day life.
Training with James gave me the jumpstart to create consistency in my workouts and more importantly, taught me proper form. James instilled a sense of autonomy in movements I'd been to afraid to execute before in the gym. More than that, every morning in the gym I witnessed James cheer on each and every client of his while passing that same autonomy on. James and I also worked on our goals of competing in the bodybuilding world and encouraged each-other. Needless to say, I've missed being able to say "See ya James, have a good one" at 7am. Thanks for everything James!!!
I want to start out by saying I don't normally write reviews or take surveys but when I have been changed so much in my life. This is well worth it and is the least I can do. My wife and I have been working out with James for 6 month or so and it has just been an amazing experience and transformation for the 2 of us. I have the energy to be there for my son, that is 6 and full of energy. I personally have lost about 10lbs but that was the least of what I wanted. I wanted to slim up, tone and most of all get that energy again to be there for my family and be healthier for them. I have achieved that and will continue my growth with James as long as we can. The workout are virtual but we still get a great work out, he hold us accountable and keeps us on track for our goals. Pretty much anything we ask James to help us with or hold us accountable for. He'll help us through it. Workout tips, food options and nutrition, restrictions etc... He is flexible with times and days. We thank him all the time for what he has done for the 2 of us and our family. 5 stars, 10s across the board. Thank you James.
I have been working with James for a year. He holds me accountable and shows up every time, on time. Thanks to him, I live a healthier life. He makes working out fun and truly cares about my success.
I never really got into it, but a lot of people did love Raymond. I do however love James. The idea of hitting the gym and eating with the birds has never been something that interested me. Backpacking, sports, those were my active moments during my younger days. As the years accumulated, along with the poundage, something had to change. I knew that joining a gym was not an option for me, and neither was some strict diet that denied me of my guilty pleasures. I almost wish I could insert the sound you hear when superman is about to show up. You know "ta ta ta da!!" One day, my business partner tells me about a trainer he stated working with, who is not the typical militant, all in or all out kind of guy. "There might be something here" I said to myself. I started training with James June 1, 2021. My starting weight was 208lbs or so and I am 5'-11" (closer to 5'-10 1/2" I just round up) I am now 175lbs and could not feel better about the entire process. The most amazing part about this whole experience is that I never realized the small things (changes) that one can do in their lives, and just from those minor tweaks, the improvement in ones life is extraordinary. I am not an easy man to deal with (just ask my wife of 23 years), James made it very clear that this will go as far as I want to take it. It is up to me and no one else to chart my doings. Be aware. Be present and intentional. And most importantly, be grateful. I am and will always be grateful to James for the insights he has brought into my life. Much love James. Leo
It's always hard to know what your getting into when your looking for a trainer. I am a middle aged health care leader and mom of a teenager. I didn't have a minute for self care and when I started working from home I gained weight and walking a flight of stairs was a challenge. So when I saw on Facebook a recommendation for James I thought well might as well try. He came to my home did a free trial workout and I thought that's really not that bad and he was very personable. So I signed up. I have been working with James now since July 2021 in person and zoom. James keeps me motivated, challenged, and he does care about your progress. If your looking for someone to help you in your fitness journey give James a chance I highly recommend him.
James has been great in balancing the smart work that needs to be done to offset years of sitting at a desk and working too much. Instead of pushing straight for strength or cardio, his mobility evaluations helped identify issues that could cause injury and set up a plan to address them. He's very responsive to any comment about joint pain or anything else that could indicate something is off and could become a problem. Now, with better flexibility and balanced between different muscle groups, we're ready to push in the performance zone--and that's after already dropping inches off my waist. Been great working with him! Can't recommend him highly enough!!
James is genuinely one of the best trainers you could get. Always extremely supportive and understanding and he works WITH you rather than having you face your journey alone. Never puts you down or makes you feel you have failed like some other coaches give the energy of and he guides you in how to overcome your challenges. I was coached by him for a month and I saw results even not being 100% aligned and anyone else I know who has worked with James has seen results and had a very positive experience. Would recommend to absolutely anyone who wants to see results but feel they are being cared about and listened to during the process.
I do not particularly enjoy working out but find myself looking forward to my workouts with James. He has great energy and a wonderful sense of humor. I feel better since starting to workout with him. He keeps me accountable and helps me set small, realistic goals that I can meet and feel good about! I should have started working with him sooner!
He's been a big help and I've had a great experience. All the meals have been so good. He's been very knowledgeable whenever I have questions. I'll definitely hit my goal earlier than I expected too.
I began working with James a year ago today ! It has been a life changer ..He connected with me and my needs immediately. I have had trainers in the past and it didn't last for the reasons one would think ..time/ drive / redundancy / "I can take it form here" Well not with James ..his dedication to me became my dedication me !
James has been my coach for over a month now. During this month, his nutrition plans have been fantastic; very detailed, thorough, delicious and diverse. I am seeing great results in just one month. He has always been eager to modify the plan to fit my schedule and my goals. He is also very responsive to my questions. I am definitely planning to continue my workout and nutrition plans with him.
James is a passionate, committed, and dedicated personal trainer. His worth ethic is inspiring and second to none. My mom and I worked with James to build healthy habits and transform our pandemic sedentary lifestyle. Now, after working with James for many months, I feel the strongest I have ever been. James' holistic approach focuses on the whole picture of health, not just the image of a fit body. James coached me through strength training, cardio, and nutrition. James is an active listener who would assist and tailor my goals. I learned about ways to stay loyal to myself and my goals through our weekly coach chats on the phone with James. It was never about being perfect but about building a healthy daily lifestyle routine. James' gratitude practice has made me slow down and reflect more on what I am grateful for in life. I am grateful for James, and all that he taught me. James as a coach was consistent, flexible, and always encouraging. Additionally, James is engaging and funny. He made the sessions fun and enjoyable. 10/10 would recommend James King III!
I've been working with James for about 6 months and I've enjoyed every moment. James does amazing job of planning out my workouts and planning my meals. James went above and beyond what I expected of him. Over the last 6 months James has helped me lose weight and gain muscle. Not only has he helped improve my physical appearance and health he's helped me mentally as well. James has helped me realize we can always make time for working out or other task we believe we don't have time for by planning ahead. With James help I've been planning out my days day been more productive overall and been finding time to things I didn't think o had time for besides working out. I highly recommend James to anyone who is interested in a personal trainer. He's definitely improved my life for the better. I look forward to keep working with and reaching my goals.
James is extremely personable and the best trainer I have ever worked with. Most trainers overload you with tons of meal plans and exercises that you aren't accustomed to. James is able to gage where you are to set a plan to go along with your lifestyle. James is an incredible trainer, but an even better friend and mentor.
Every time I talk to James for a check in, he asks me for one thing I am grateful for. I am grateful for finding a trainer like James. His training isn't just about working out. It's about changing your life to be the best version of yourself. He focuses not only on a workout plan to meet your fitness goals, but the mentality behind being successful in your goals and making those changes sustainable.
James has helped me so far in my journey with pushing me and helping me find resources to make my goals be successful he's a trainer that won't let you fail! I would recommend him to anyone
A self-confident nature with a kind heart makes James a very motivating and encouraging coach. James has the knowledge and experience to create a fitness plan that is tailored to your goals and needs. Overall, he has helped me grow as a person and he has challenged me to look at my progress through a lens of balance and objectivity.
Look no further! Coach James is the best!! I was very fearful and self conscious about working out but coach James took the time to figure out the right workouts for me. He corrected my posture and made sure I was doing each workout perfectly to not injure myself. He was very personal and I felt like I was working out with a friend versus a stranger! He kept me accountable on the coaching app and provided me with various guides and meal plans. Thank you Coach for making me feel more confident in many ways!!
James is exactly what I needed to put myself first with my health. Being a busy mom of two little kids and husband, taking time for myself doesn't always happen. James makes sure that I remind myself to take time for myself and that there's no reason I don't have even 30 mins a day to do something for me. The accountability that he instills is is not only positive but nonjudgmental-something I appreciate tremendously. His workouts are hard but prove to me that I can do anything he throws at me. He's patient and along with his amazing jokes are why I get up at 445am! I am thankful James has entered me life and can't wait to see the progress!
I've worked on and off with James for the past couple years and it's always been a pleasure. James takes the time to figure out your goals and issues and how to achieve them and get your body to where you want it to be. Extremely knowledgeable and educated, I couldn't ask for a better PT!
I've been working with James for over 4 years. James always finds a way to motivate you on your fitness journey. Everything has always been very catered to my personal journey. I'm excited to keep working with someone who can challenge me but not overwhelm me.
James is a world-class coach. He is professional, has a great attitude, is highly knowledgable, and is able to find the good in anything somehow. James is not only a great coach but also an excellent nutrition coach. He also practices what he preaches. His transformations and testimonials speak for themselves. He is one of the best around.
I have been training with James for one month and not only am I in better physical shape, my mental health have greatly improved as well. I've worked with several trainers in the past and I can say that James is the most dedicated trainer I've worked with without a doubt. I truly appreciate how much James care about his clients and it is a pleasure working out with him.
I signed up for the 21 Day Challenge to hopefully lose weight. I was taught the habits needed to change my health. It was tough at first, but persisting made a difference. I was able to lose about 17 lbs in the 21 days. I also now have developed the habits that I needed to live a healthier life. I am now confident in reaching the weight I want to get to.
Since I can remember, I've gone through cycles and stages of trying to change myself and change my habits. It would usually repeat itself, find some slight success, plateau, end up right back were I started and repeat! By taking time to asses my goals and explaining how small steps and small habits will lead to success and longevity - James has officially helped me break the cycle. I was diagnosed with ADHD at a young age, so things like this remain a constant struggle. By taking it one step at a time, I've been able to scratch the surface of the life I've strived for, for so long. James is the type of accountability partner who is on your side. He uses the "why" behind my goals, as a way to motivate. When I'm struggling he reminds me of the feeling of success I experienced after previous struggles & it has a huge impact into my mindset. I was skeptical to try a habitual based program. I thought it was going to be more of the same you can read from articles online. About 3 months in, I can't imagine any other way to make a lifestyle transformation. Can't wait to see the continuing positive results to come!
I look forward to my workouts with James. He's motivating and his workouts are so fun. I feel like I'm getting stronger and stronger
I've been working out with James for a while now and can say that he keeps you motivated to continue training and improve your personal life overall. I think everyone can agree that some weeks it is hard to stay motivated. James has really kept me moving. James is very personable and knowledgeable. He works with what I have at home and it has been great to see my success unfold in front of me. His great attitude and constant contact goes a long way while reaching for my goals, never feeling alone in this. James has been an inspiration with his own fitness and achievements. He is always cheerful and while he pushes hard to get me to my goals, I have worked harder and longer because of him.
James is the real deal and has exceeded my expectations! He comes to my home with all needed equipment, provides a tailored and challenging work out, is encouraging, and fun. James goes way beyond just a work out though: it's about lifestyle. He provides tools to set short and long term goals, and supports those with consistent check-ins, food scales, daily "win" journals, motivating videos, etc. I've been working with James for four weeks and have lost weight and am feeling stronger inside and out. He's the best!
This year I have had a goal to lose weight and I have lost over 50 lb since the beginning of the year. And an essential part of that effort that's successful effort has been my relationship with James which started at the beginning of the year along with my weight loss program. He has been flexible and effective and really enjoyable to work with. And I highly recommend him. Very enjoyable to work with. Thank you James.
"I lacked confidence and knowledge when I began training. Throughout the course of time, my knowledge of this subject matter and confidence in myself grew exponentially. James helped me overcome these reservations by sharing your knowledge with me, and answering any questions I had to ask. James also did a great job at motivating me when I was unsure of myself and my abilities. Through training, I learned how to perform important compound lifts properly. I gained 20 lbs of mass, lost 10% of body fat, and increased my self-confidence. Thanks, James!"
James has supported me with weight training assistance in the past and now nutrition work. He has consistently been a shining ray of support with no judgment. The gym has been a place of fear for me and food management been a struggle but James has been a so supportive of me and my journey I cannot thank him enough.
James always shows up to group fitness classes with a question for participants - usually centering what we're grateful for that day. The tone for the rest of the workout is usually in that vein of positivity around movement that's not necessarily tied to an external locus. I'm always motivated to put in my best effort in a way that the workout best serves me that day. Recovering from an ankle injury, this is especially important, and I never feel like I can't participate in any group fitness sessions. Grateful to have an inclusive and positive environment to look forward to in James's fitness sessions that leave me encouraged to make the best of my day afterwards.
James is such a great instructor! We hired James to host Aerobics classes for our senior patients here in Long Beach, as a monthly patient education/service program. We've had other instructors before that did not satisfy the needs of our facility and our patients. With James, he was a natural. He was patient, kind and had such a positive attitude we had to make sure we get him back for our future events. I'd highly recommend James, he knows what he's doing, and he also provides you that confidence as well! Thank you James!
Are you a trainer?
Get new clients. Change lives.