The best way to find
a personal trainer.
Indianapolis's best vetted and insured personal trainers delivered to your home, park, or building gym.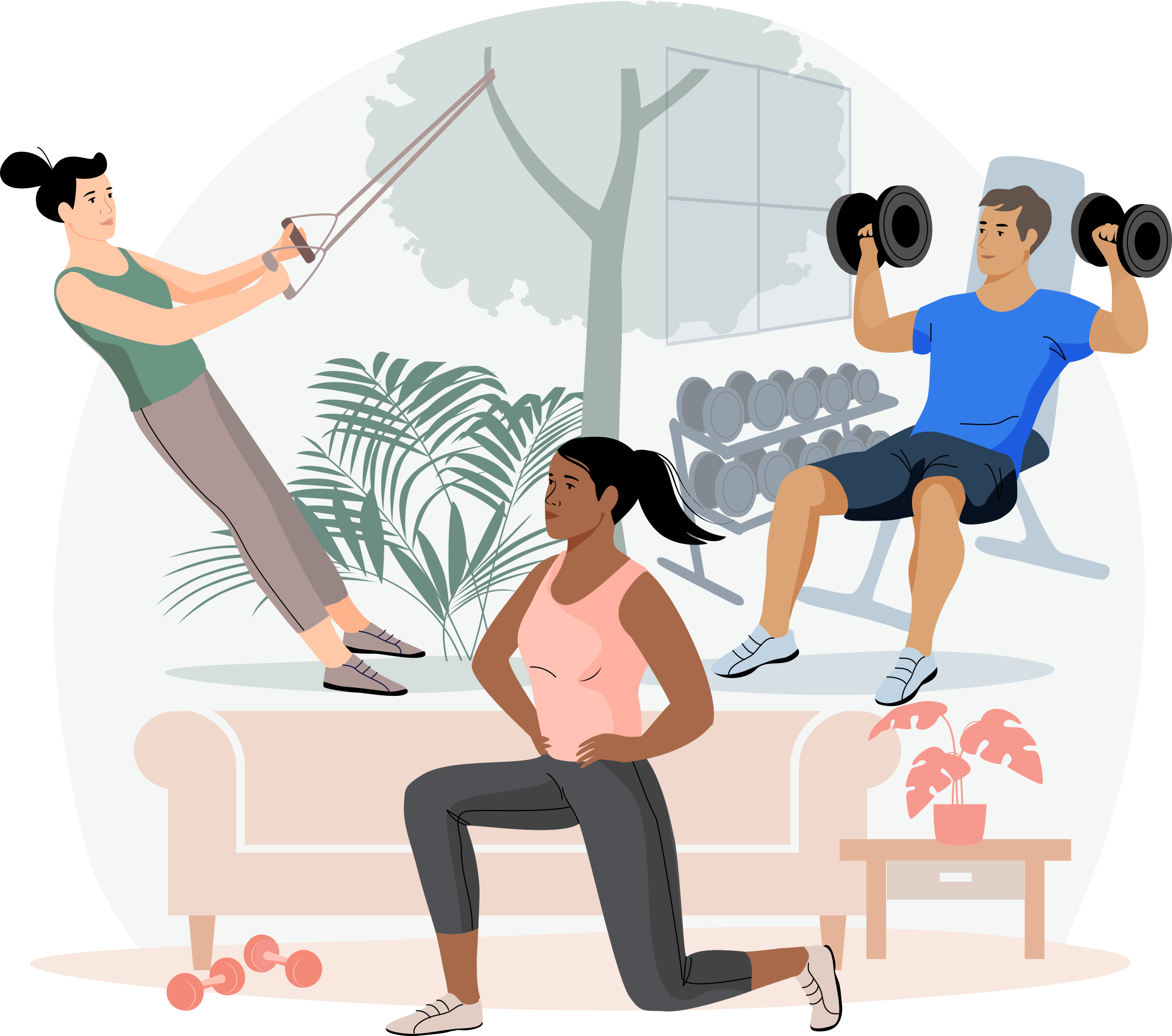 Now is the time to invest in your health.
With Find Your Trainer, work out where you want,
when you want, with the trainer you want.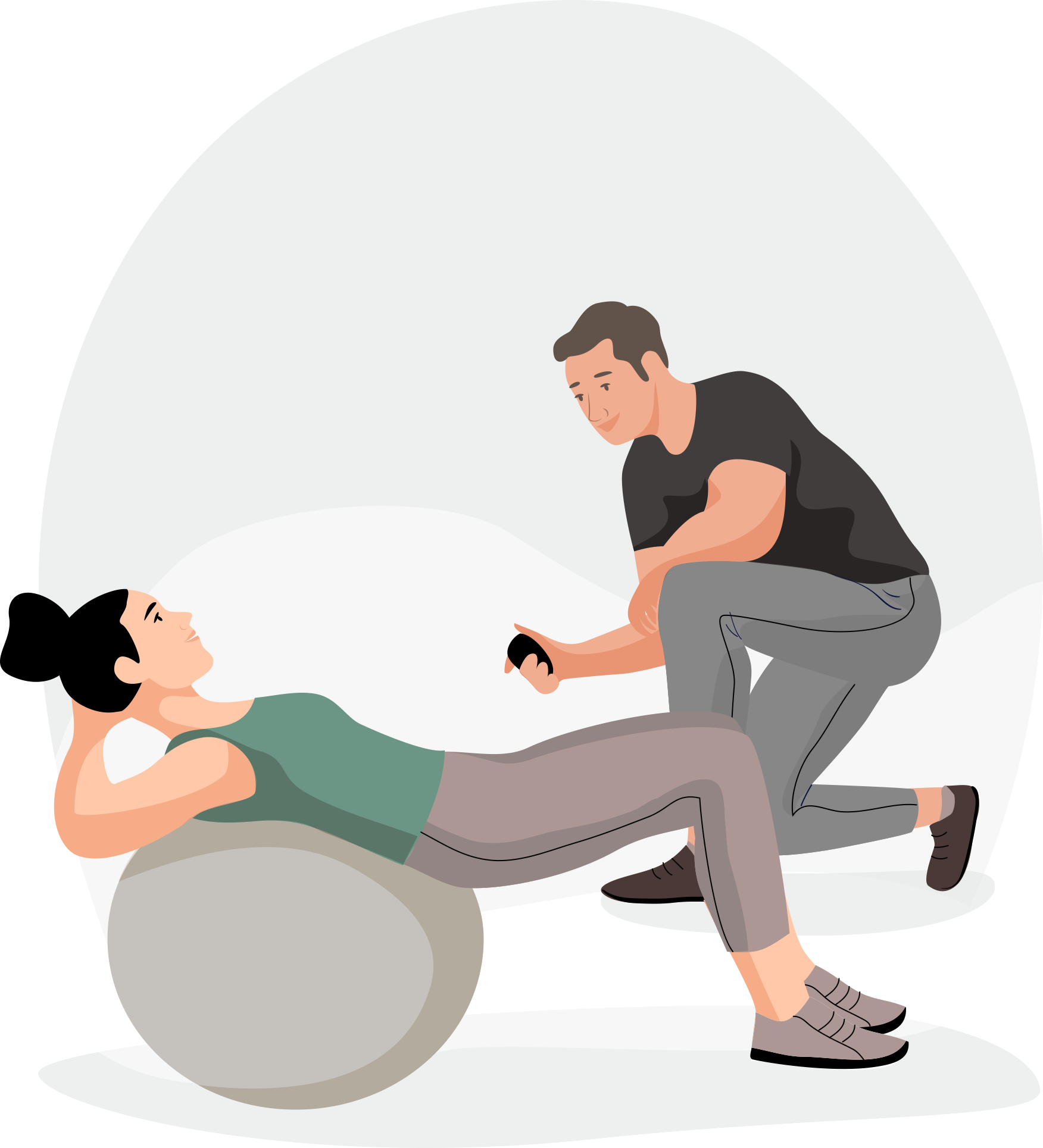 Let's face it, getting in shape can be hard. Our Indianapolis personal trainers will create a personalized workout plan, show you what to do, and support you every step of the way. We are committed to your long-term success.

FYT Pros have helped thousands of people just like you.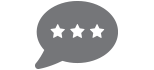 Read bios and reviews of personal trainers in Indianapolis and pick the perfect one for you.
Indianapolis personal trainer reviews

Jessica is great
Jessica has designed a special work out for me with my specific problems and it has been very helpful.

Pam Bundy is a fabulous
Pam Bundy is a fabulous trainer my daughter and I have been blessed to have her in our life Barry and Michelle

Awesome training & very reasonable
I've had a great experience with my trainer and the company. Easy to navigate and it's very legitimate!

Personalized
I purchased a package for my mother remotely. Brooke has been very accommodating with my mother's needs and my arrangements. She personalized the fitness program to meet the physical needs for my mother's lifestyle change. I recommend Brooke.

Meghan
She is terrific and is helping me a lot.

Great Site.
Great site. Found a great trainer to help me achieve my goals.

high convenience
The site was easy and setting up a trainer that personally works around your schedule and location is perfect for what I need!

Find Your Trainer has been a great experience!
Finding and working with a trainer has been so easy through this site. No regrets!

Kristen Lane
Kristen is a great trainer and coach.
How it works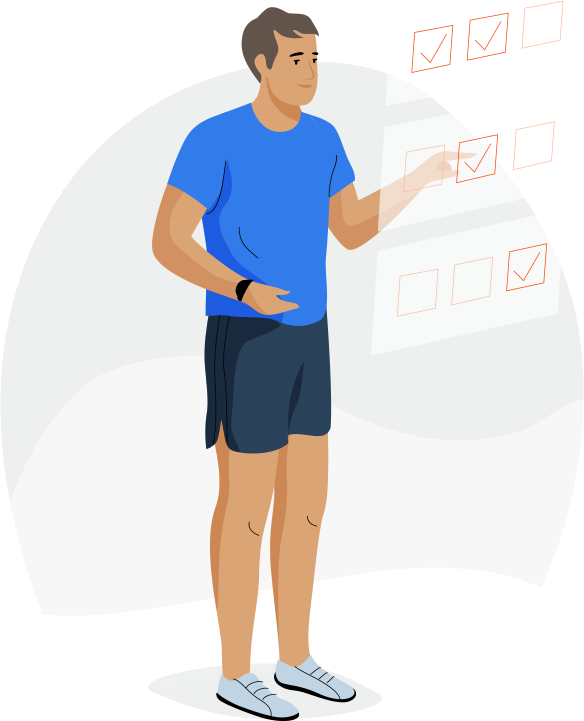 1. Take the quiz
Get matched & pick the
perfect local Indianapolis trainer for you.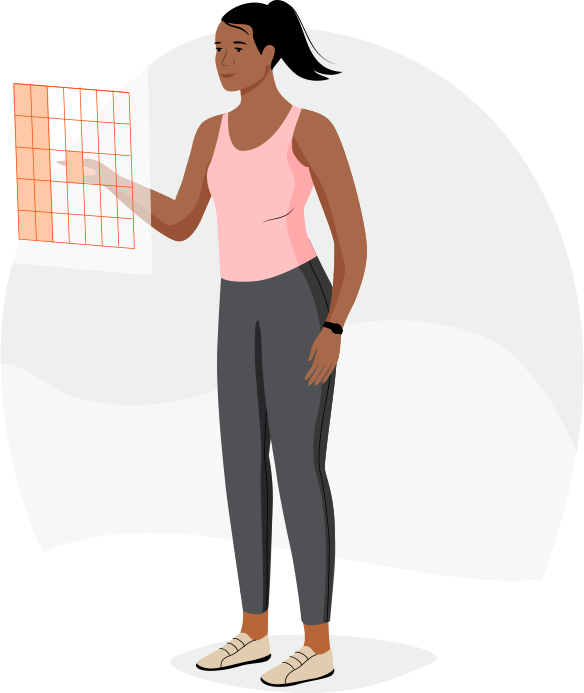 2. Book your session
Pick a time &
securely pay online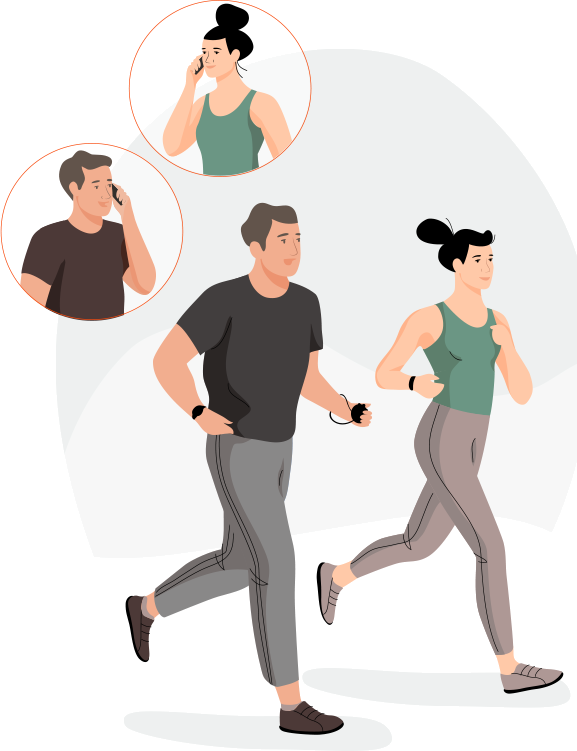 3. Get FYT !
Schedule your free phone
consultation & start working out!
The FYT promise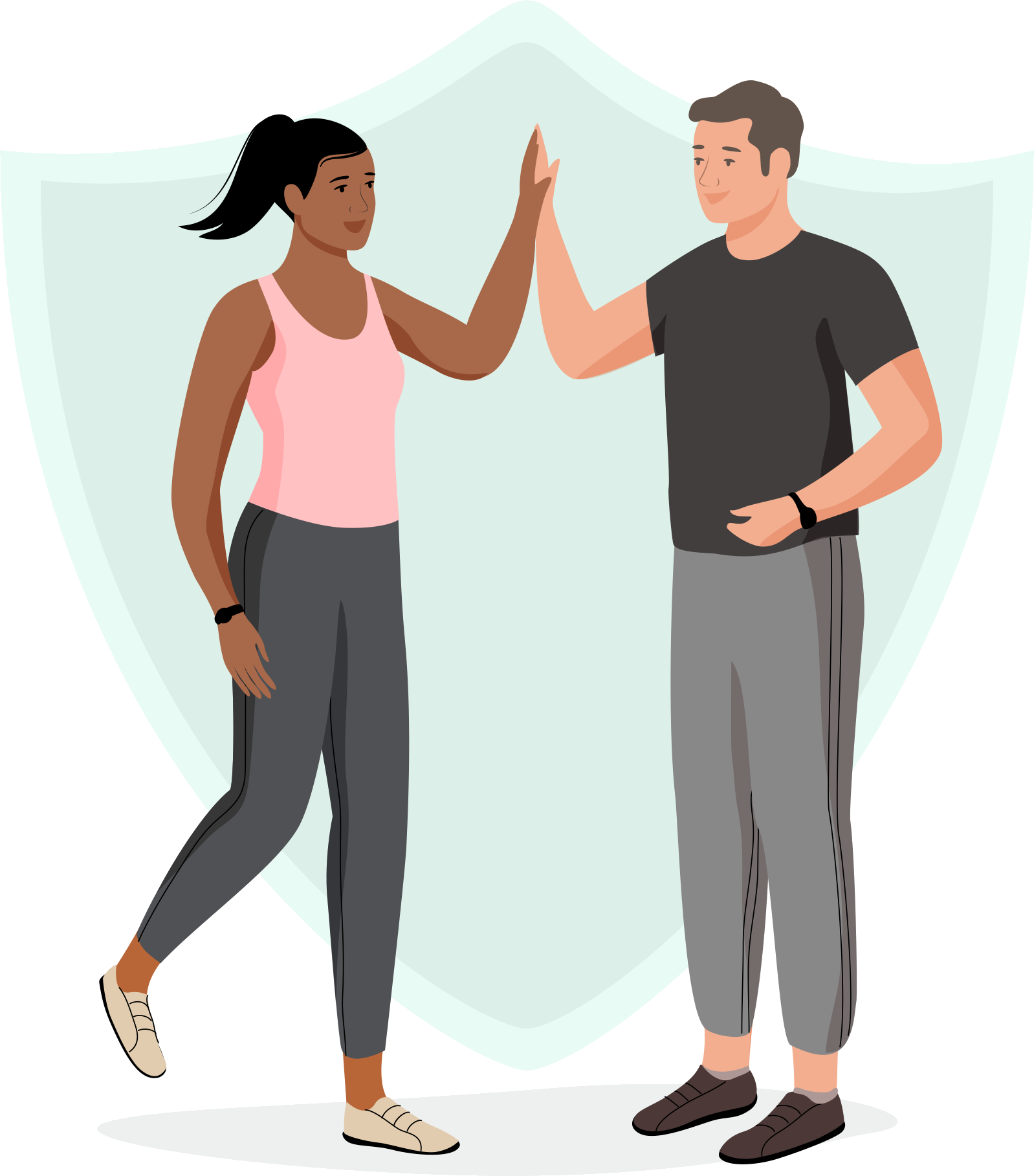 FULL money back guarantee after your first session if it isn't the BEST exercise experience you've ever had!

Always be supported. Never judged.

All FYT Pros are certified, insured, and complete a full background check.

Your trainer will bring all the equipment you need for your workout.

Free phone consultation after you book your first session.
As seen in








The best personal trainers in Indianapolis
Cory Williams
(3 reviews)
Cory designed a 20 minute builder workout that he actually did with me. It was tough and I wasn't sure I could actually do it but he motivated me and cheered me on the whole time. When we finished, he gave me praise and high fives and told me how proud I should be since I don't workout very often. I'll definitely return to him for more frequent exercising. I can even bring my friends and do small group workout! If you're looking for a trainer with love and passion for what he does, someone who cares about their clients all while kicking your butt into shape, Cory is a must!
Train with Cory
Macey Barnes
(2 reviews)
Macey has a sweet personality and is a great personal trainer! She keeps the session moving and I definitely feel like I've had a challenging workout when we're finished. If you're looking for results, I would highly recommend hiring her as your personal trainer!
Train with Macey
Tricia Runningen
My Motto: "You only get out of it what you put into it (YOGOIWYPII)"
aka, if you put in the work, you WILL see results!

My Philosophy: I believe being healthy can be SIMPLE; No need to make health harder than it is. I emphasize health as a behavior, merely something we do, a way of life and a "diet" is simply what you eat. Function and prevention come first and, above all, I want you to enjoy your experience!

When you work with me, you have just as much input toward your journey TO Health as I will. I believe in empowering clients to achieve goals, not telling them what they "should" attain. I will find what works for YOU and YOU will take charge of your positive change and accomplishments!

I have a background working with populations ranging from active duty military to seniors to children and collegiate athletes. I welcome all populations and all goals. Together there is no barrier we cannot work through and there is no end to the motivation I will offer to help you reach your goals!

I look forward to joining you on your journey TO Health!
Train with Tricia
Anne Higgins
I'm Here For You:

As a Lifestyle Coach, I help my clients live the life they truly deserve. My goal is to help you re-imagine your life and let go of thoughts and behaviors that undermine you, so that a renewed and fulfilled you can emerge. As an ACE certified Personal Trainer with a Bachelors in Education and own health journey experience, my individualized approach will help you attain your goals.

Committing to living a healthy lifestyle is just that – a commitment, and it's a big one that will take a lot of dedication. But believe me when I tell you it will be worth it! We all can create healthy lifestyles. My personal commitment is to provide you with accountability, understanding, and support while accomplishing lasting growth. Get ready for countless healthy lifestyle tips!

My Story:

Growing up, I was always dancing! Ballet, jazz, hip hop, dance team, show choir - you name it. As a dancer, I had never stepped foot in a gym until college and had no clue what I was doing. During my junior year in college, I studied abroad and gained 30 pounds. Not only did I struggle with figuring out how to be healthy physically, but also mentally and emotionally.

After getting engaged my senior year, I was motivated to get in shape for my big day and joined a CrossFit gym! This is where my passion for health and fitness truly began!! I did CrossFit for over 2 years before joining an empowering group of women where I now train for my fitness competitions! Now I want to help others take their lives back like I did!
Train with Anne William Hogan
I like to focus on lifestyle changes not quick fixes. I believe in quality over quantity and while I lead my clients on their fitness journey, I am right along their side on my journey as well. I am fully capable of pushing my clients in the best way that they are motivated, whether that is drill sergeant, pep talking, soft spoken but moving, etc.
Train with William
Michelle Shoemaker
Expect fun and challenging workouts, muscle toning, some high intensity, but nothing the same! Every workout is different, and we will work all muscles in a variety of ways. So expect changes in your body and your weight!

As a trainer who specializes in muscle movement, I will assess your range of motion and muscle strengths/weaknesses. Your workouts will be based on strengthening any weaknesses and incorporating overall fitness. Plus you will get an atmosphere that is fun yet challenging.
Train with Michelle
Dannyelle Mitchell
I make it my responsibility to assist each of our clients in reaching their potential for maximum daily function and sports performance for all aspects of life. I focuse on creating a balanced treatment program that will meet the exact needs to each and every person that I treat. At the Olympus orthopedic and sports performance we use the most highly regarded body work and corrective exercise techniques available to maximize your ability to perform.
I have my own facility at 1275 east 86th Street. We have a full line of equipment from TRX, body balls, soft weights, balls and free weights to make sure you have a fresh and complete workout each and every time you come.
Train with Dannyelle
Hank Hill
My motto is that I try and make something physically challenging to be fun I'm not A tyrant, just try. I'm A former State, National, and World Champion, I and know how to motivate. I have over 18, 000 hrs training people.

Rome wasn't built in one day, nor did God create this earth in A few days either. Tomm isn't guaranteed, get started now and do not look back.
Train with Hank
Chuck Fields
It's tough to balance work, family and fitness. Get results that make you healthier, more fit and the energy to tackle life. I'll work with you to set specific goals for your individual needs and I'll help you get there. Let's get started!


Train with Chuck
Are you a Indianapolis trainer?
Get new clients. Changes lives.