Onur Can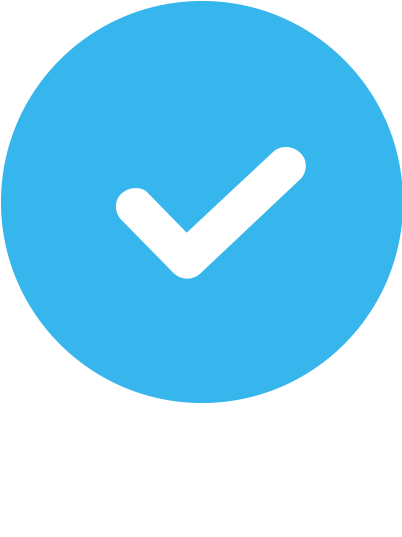 Verified
18 Reviews
Outdoor & In-Home
COVID-19 Vaccinated
About Onur
Turn heads and ooze confidence with our 12 week physique transformation program. Guaranteed to make you look and feel your absolute best. Our program takes dedication and hard work. This program works beautifully for people who need results within a certain timeline. No more fad diets or cleanses. It's a fool-proof system that brings results.. I'll show you how to get the body you were meant to live in.
I help you get organised so that you can have an effective daily routine, always have the tools for healthy cooking, and be prepared for anything to come your way.
I make cooking easy. Join me for a meal prep class and I'll teach you how to cook tasty, easy recipes that will wow you and your family. We'll make a day of it and by the end, you'll have a healthy recipe that you can cook again and again with the confidence to try new things. No more excuses.
You'll learn my fool-proof grocery system that'll save you hundreds of dollars per month on your food and take less time than your current shopping routine.
You'll get a customised workout plan designed to transform your body, break through any plateaus and build resilience against injuries. Finally, you'll receive my Eating Out System designed to give you the freedom to dine out and live life without feeling like the odd one out.
Areas of Expertise
Nutrition

Strength Training

Weight Loss

Muscle Gain

Functional Training

Injury Prevention

Wellness

Flexibility and Mobility

Muscular Definition

Posture

Cardiovascular Conditioning

Stress Reduction

Corrective Exercise
NCCA Accredited Certifications
NESTA Certified Personal Trainer
Additional Certifications
Precision Nutrition Level 1, Precision Nutrition Level 2
Education
BA in Business Administration
Who I Especially Like Working With
Actors, Bariatric, Beginners, Bodybuilders, Brides-to-be, Law Enforcement, LGBTQIA, Men, Middle-aged, Military, Models, Overweight/ Obese, Peri/Post-menopausal, Rehab, Runners, Student-athletes, Women
Medical Conditions Experience
ACL tear, ADHD, Andropause, Anxiety, Arthritis, Artificial Hips, Artificial Knees, Asthma, Back Pain/Issues, Bad Posture, Bone/Joint Injury, Chronic Pain, Depression, Diabetes, Eating Disorders, Golfers Elbow, Hamstring Issues, Headaches/Migraines, Hernia, High Blood Pressure, High Cholesterol, Hip Pain/Issues, Hypertension, Hypothyroidism, Joint Pain, Joint Replacement, Limited Mobility, Menopause, Metabolic Dysfunction, Neuropathy, Obesity, Piriformis Syndrome, Plantar fasciitis, Postural Issues, Prediabetes, Rheumatoid Arthritis, Rotator Cuff Issues, Sciatica, Shoulder Issues, Sleep Apnea, Stress, Tennis Elbow
Additional Languages Spoken
Italian, Turkish
Training Areas Served
In-home or Outdoor Training
Due to COVID-19 my apartment gym was all shut down. But I found Beneviv and worked with Onur throughout the whole quarantine period. He brought all the equipment necessary and sanitized. What I appreciate the most is that he took the time to understand my goals and then created a plan that was tailored to my abilities and priorities! He's very attentive and knowledgeable, makes sure that I'm properly doing the exercises, and checks in periodically throughout the week to make sure I'm following our plan. If I messed up during the workouts, he didn't scold or guilt trip me, he tried to understand why I made those choices. If you're serious about making a change then Onur is the person to guide you. I highly recommend him!!
I was looking to make some changes in my life shortly after COVID hit. Already unhappy with my weight, during quarantine I seen it at its worst. I was in search of a trainer who was not only going to help me move and workout but also bring about changes to my mind as well as my soul. I decided to work with Onur after our initial consultation. He made sure that my goals were aligned with my values and priorities. He explained very thoroughly the commitment it would take for me to achieve my goals and what was expected of me. Onur is extremely knowledgeable and was continuously able to educate me with the whys and hows. He helped me from improving my form, to building a diet plan that worked for me, and empowering me to make the best decisions. After months of hard work and Onur's guidance, I was able to get into the best shape of my life. Thanks Onur! :)
Onur is exactly what I needed. I work long hours at my home studio and getting to the gym was not happening. Having Onur come to my place with all the equipment took out any excuse from my workout equation. So far I've lost 4 inches off my waist and added muscle at the same time. I look more defined and I have more energy. Onur helped me set up a nutrition plan that still allowed me to have pizza and dessert occasionally on date nights. It was important to me that the program didn't feel restrictive. We were realistic with the goals that we set in the beginning and I'm truly grateful to have found him!
I worked with Onur for 3 months and honestly, it's been an amazing journey and my results were beyond what I expected. I've worked out for years but was never able to achieve the body that I wanted. You know how some trainers don't really care about your results or your diet? Onur has great work ethics! He is extremely dedicated to your goals and objectives. His daily support on nutrition and his focus during the sessions really helped me to get the most out of my sessions. He keeps track of everything so you don't have to. Beyond achieving my goals, Onur educated me on proper form and helped me set up a nutrition plan that I could stick to and was realistic given my work life. He also showed me that I didn't have to kill myself in the gym, do 2 hour workouts, or go workout 5x a week. I've worked out with him 3x a week max and that was plenty to achieve my goals. Seriously, don't miss this opportunity to train with Onur, I recommend him to all my friends!
I decided that I wanted to make a serious change in my fitness to really push my body to its limits and transform like never before, so I went on a quest to look for a trainer. I came across Onur's profile and as soon as I spoke to him I knew that he was the guy for me. He explained clearly what it took to achieve my goals and what I could expect along the way. I've worked with trainers in the past and they either drive you into the ground or stare at their phones while you're working out. Onur's approach was completely different. He tracked everything, sleep, hunger, recovery, energy, digestion, stress, etc. So, our workouts were built around the feedback that I'd give him and he knew exactly when to push me and when to back off. I never felt like I was losing my health or hurting my joints trying to do the workouts. Not to mention the personalized attention he's given to my nutrition needs. He helped me set up a plan that matched my goals and my lifestyle. I never had to get rid of carbs! Whew! If something wasn't working we changed it, he was flexible enough to come up with another solution. It's been 16 weeks now and I'm in the best shape of my life. I feel stronger and more confident! It's been an incredible journey so far and having Onur guide me through it all has been priceless. It's been the best investment I've ever made for myself and I don't plan on stopping anytime soon! Thank's Onur!!
After creating some bad habits in my 20's, things got worse as I got into my 30's with the added stress of my demanding career. I had no energy throughout the day, drank heavily on the weekends, and had a terrible diet. I knew I needed to make a change as I was now approaching my 40's and didn't want to continue with my bad habits. Plus, I needed some help in the confidence/looks department as I was looking to finally settle down. I went on to hire a personal trainer for a couple months at another gym, but I didn't end up making any progress and I continued to struggle with my lifestyle. Luckily I was able to find Onur who not only set me up with a personalized diet, he tracked my sleep, hunger, recovery, energy, digestion, and sleep. Making sure that my body was functioning properly. This made a huuuuge difference in how I felt throughout the day. I felt sharp and focused, without crashing in the afternoons. The workouts were challenging at first, but I was able to adapt to them and Onur made sure to progress them as I got stronger. He made sure my technique was perfect and pushed me as much as possible. He was very meticulous as he tracked everything during our workouts!
One day I made the decision to work on myself because after I had my second kid, I gained quite a bit of weight. Luckily, I had the chance to work with Onur and he helped ease me into exercising, where he took into account my health, nutrition, and sleep. I did have trainers in the past however, but I never felt like they truly were helping me in the way that Onur has. Onur has always tried to check to see if the workout matched my energy and quickly adjusted if it didn't. Onur has always been easy to understand and has very good communication. After working with Onur for 3 months, and I felt energized and I felt healthier than ever. Running around with my kids has always been tiring, and yet I felt like I had more energy to spare. Now that it has been almost a year working with Onur, I've never felt happier and positive. I truly recommend Onur to anyone who needs a trainer who cares about their health
Before training with Onur, going to the gym was an incredibly stressful experience. I had issues with my form leading to back pain which lingered for days after workouts. I constantly felt lethargic due to overtraining/under resting/poor nutrition. These problems led me to seeking out a personal trainer for proper guidance. I trained with Onur for a period of 6 months and I can confidently say that Onur greatly accelerated the process of getting the body I wanted, in a way that didn't feel like absolute torture compared to if I were to workout on my own. Onur has a wealth of knowledge in training, nutrition, and lifestyle improvements to further workout goals. As a people's trainer, he listened to my needs, made me feel heard and tailored our workouts specifically around my needs. He educated me in proper form, leading to workouts that were painless afterwards and made sure to push me, but not to the point where I was feeling miserable after workouts.I recommend Onur to anyone who is interested in improving their body, but is overwhelmed by the amount of information out there and is unsure where to start. Onur will give you all the tools and guidance you need. As an added bonus, he is genuinely a good human being.
I have been training with Onur for 18 weeks now and I've had an amazing experience so far. I was looking for a trainer that would actually deliver results and I'm glad I decided to work with him. What I appreciated the most about working with him it's not just about exercise. He evaluated my lifestyle, habits, diet, sleep, digestion, stress, and so on. Every aspect that could impact my health and fitness goals. The plan was 100% tailored to me and adjusted every 2-5 weeks to ensure that I continued making progress. Onur takes the time to listen, explain concepts, and answer all my questions. He gives undivided attention during our sessions and is 100% focused on my goals. He pushes me hard but also prioritizes proper form and safety. It's only been 18 weeks and I've learned way more with him than I've learned by myself or with other trainers. I feel healthy, confident, and most importantly like I have control over my body and life. I highly recommend working with Onur and I'm sure you'll feel as grateful as I do to have found him once you work with him.
If you're trying to make a change in your life, health, and fitness, then I highly recommend working with Onur . I've been working out on my own for a while now and I've tried everything to get in shape. But, I haven't seen much results. Going to the gym and not seeing results was demotivating and not fun. Ever since COVID hit things got worse for me, I gained a bunch of weight and felt even worse about my body. Since I was still hesitant to attend gyms I didn't want to wait for COVID to end to do something about my health. I decided to invest in a personal trainer who would come to me and luckily found Onur's page. Now after working with him the past 5 months I can finally say that I got to where I've always wanted! I lost 25 lbs and can see a six-pack! I've learned so much throughout my journey with him and really feel like I have a good grasp on nutrition and working out properly. Onur would constantly check on me to make sure that I was staying on track with our program and making sure I made progress. The workouts were challenging but never felt unsafe, he's very strict on form and will correct you right away. One of the things I appreciated the most was that he took the time to come over and show me how to prepare easy and delicious meals for the week. I've never cooked in bulk so having him guide me through the process made it much easier for me to learn. I truly feel like the meal prepping expedited my fitness goals and taught me how to sustain my results well into the future. Working with Onur was a true pleasure, he truly cares about your goals and is super friendly and genuine. This has been one of the best investments I've made for myself and I only wish that I'd made such an investment a long time ago instead of trying to figure it out myself. I feel great about my body and have friends constantly compliment my physical appearance. If you are still hesitant, don't be, I assure you that you will see results. I finally feel like I have a solid foundation to be able to take care of my health and fitness without feeling like I'm spinning my wheels.
I was at a point in my life I felt desperate for change and immediately needed to make my health a priority. When I first had my consultation with Onur it was clear that I needed to work with him. We went into detail about my current lifestyle and he took the time to understand my goals and explained to me what I needed to do to achieve my goal. It's been 18 weeks since I started and I have seen unbelievable results. Not only have I lost 25 pounds, I have more energy, and strength. Onur created a training and nutrition plan that catered to my lifestyle and helped me find solutions to problems I could not solve on my own. The learning curve can seem steep at first if you weren't already working out or familiar with prepping meals. However, Onur guides you through the whole process and even comes over and shows you how to measure and cook your meals ahead of time so you're always prepared and on track. The training sessions are hard but everything is done with proper form and you eventually get used to it. I've not had one injury throughout our time together. Your progress/data is entered into a progress tracker where you can see how you're doing and keep yourself accountable for what you eat and how much you move throughout the week. This way you're mindful overtime about your food and other decisions you make about your health. Onur is very committed to helping me achieve my goals, he checks with me often and is always looking ahead to overcome any obstacles. He pushes me past my limits and is invested in my personal growth. I look forward to the coming weeks as I inch closer to my long-term goal and I'm so grateful and happy that I decided to make this investment in myself.
Onur is wonderful. This is my first time trying a personal trainer and I am very pleased with my personal training with him. He is patient and understands that everyone comes with a different schedule and diet plan, so he customizes the training plan based on my needs and diet. Onur also encourages me to push my limit and end up every set with a do to failure. Lastly, I would also love to applaud Onur for recording the sets I did and uploading them onto Google sheet so that I can refer to the movement and train on my own during the week. I would definitely recommend people from all levels to try Onur!
I've had personal trainers at gyms before and got in decent shape, but nothing even close to my current results. These past 12 weeks I've lost 20 lbs and I feel stronger, healthier, and more confident than ever before. I was initially hesitant to work out from home, but with my current work schedule, it was just impossible for me to get to the gym. Luckily, I found Onur who brought all the equipment necessary for a proper workout. We did heavy dumbbell pressing, deadlifts, pullups, and different forms of squats. Onur made sure that I was doing each movement perfectly and pushed me to my limits without compromising my safety. As for my food habits, they haven't been the best, I've mostly eaten out and despite many attempts at cooking, it hasn't been something I did on the regular. I don't like to spend time in the kitchen and I don't enjoy the food I cook. However, Onur came over and showed me an easier way to prepare meals while saving time in the kitchen and cooking up easy delicious food. It's been a game-changer for my health and results! I now cook on the regular and spend only two hours-ish in the kitchen for all of my weekly meals. Who would've thought?? I feel like I learned so much about my body, fitness, and nutrition that for once in my life I feel like I have control over my health and future. It was not cheap working with Onur, but the investment pales in comparison to the value that I got from his guidance, support, and education. If you're on the fence about working with him, don't wait! I have no doubt that you will find it worth your time and money!
I had a great experience with Onur's training. He has helped me to lost weight gradually through exercise and colories count diet which encouraged me to disipline myself what to eat and taking daily steps. One important way of doing these was tracking my weight and how many steps I have taken everyday. I am very pleased of the result of my transformation. Thank you Onur for your assistance.
I highly recommend Onur. He taught me so much about nutritional healthy, as well as how the body metabolizes and builds strength in a holistic way. In order for me to reach the goals I wanted, he expertly built and guided me through a program he curated specially for me. He took time answering any questions I had. I also really liked his coaching style. He's not a drill sergeant. He kindly encourages you to show up doing the best you can do. And, I surpassed all the goals that I told him I wanted to reach. It was absolutely worth the investment, because doing the work has made me feel so good about myself. I'm stronger, feel good in my body, sleep better, and have more energy. I feel empowered by the knowledge Onur gave me in what I'm consuming, and how it'll affect my body. As a woman, I was worried that weight training would make me get bulky, but actually through Onur, I learned that it gives you the control of how you want to shape your body, and you feel powerful lifting the weights. Long review short, I researched a bunch of personal trainers, and I don't think I could've found a better one than Onur. He's the best!
Onur was patient, kind and professional. As a post menopausal woman in her late 50's it can be intimidating to start a routine. But Onur helped me get on track with approachable goals, a sensible nutrition plan and a weight program that was not intimidating. He was available for support and encouragement when I waivered. The online approach did not deter the process and I enjoyed our weekly check ins. Most importantly, Onur helped me gain confidence that I can continue a healthy lifestyle moving forward with modifications that are reasonable. Would recommend him without reservation to anyone wondering how to get started or get back on track to a healthy lifestyle.
I'm really happy about my experience with Onur so far. I've been training with him for the past 11 weeks and he's completely changed the way I view training and nutrition. Before coming to him I was in a never-ending cycle of yo-yo dieting and doing endless cardio. I was constantly exhausted from working out and I still didn't see any changes in my body. Not seeing results really affected my mood and confidence, especially as I was approaching my late 30's. The whole process was just causing me to feel burned out. As I started working with Onur, I was really worried about weight training because I didn't want to look big or muscular, however, in the first few weeks I already started seeing and feeling a huge difference. He also taught me about calories and macros and showed me how to meal prep, which was really eye opening for me. As I continued to lift heavier weights I started to get excited about it. I got sooo much stronger in the process! I started out being able to do ZERO pushups from the floor and by week 9 I was doing 7, a huge win for me. I feel like my body has changed a lot in this process and since I started my goals have changed in the process too because I can now see what's possible.
I have worked with Onur on workout goals and on his nutrition recommendations, and I can confidently say that he is one of the best trainers that I have ever worked with. He brings all the equipment necessary to my house and makes the workouts engaging and exciting. For workouts, he is extremely patient and very creative when it comes to adjusting workouts to suit the needs of the individual while still maintaining proper form to prevent injuries. He also adjusts workouts to what I'm focusing on, whether it's gaining muscle, cutting fat, or improving my cardio for heart health. Personally, I'm trying to gain muscle, so my workouts have been geared more towards weight lifting like deadlifts, dumbbell presses, and squats. For nutrition, he showed me exactly how to think about getting nutrients (there's a lot more to it than just calorie counting). I now incorporate his suggestions into my daily eating habits whether I'm cooking at home or eating at a restaurant. I have worked with 7 different trainers over the past 7 years because I have moved around a lot, and all the trainers I have worked with have different strengths and styles. I've appreciated the knowledge of all of them, but Onur is the first that provides a depth of knowledge in both with workouts and nutrition. Thanks for the workouts Onur! See you soon!
Are you a trainer?
Get new clients. Change lives.