The BEST way
to exercise.
Mesa personal trainers delivered to
your home, park, or building gym.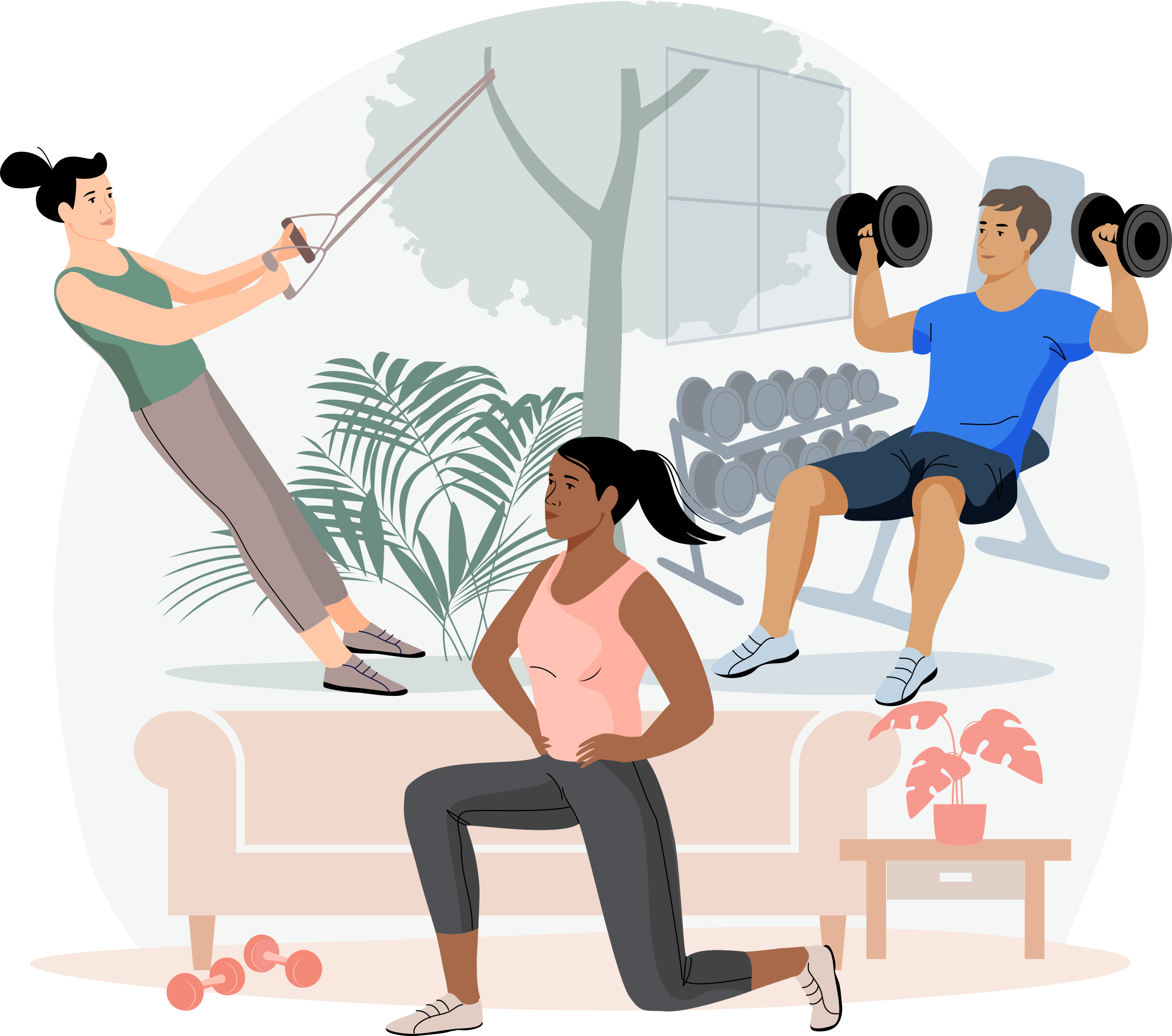 Find Your Trainer makes getting fit simple.
Exercise where you want, when you want.
Get healthier, stronger, and feel your best!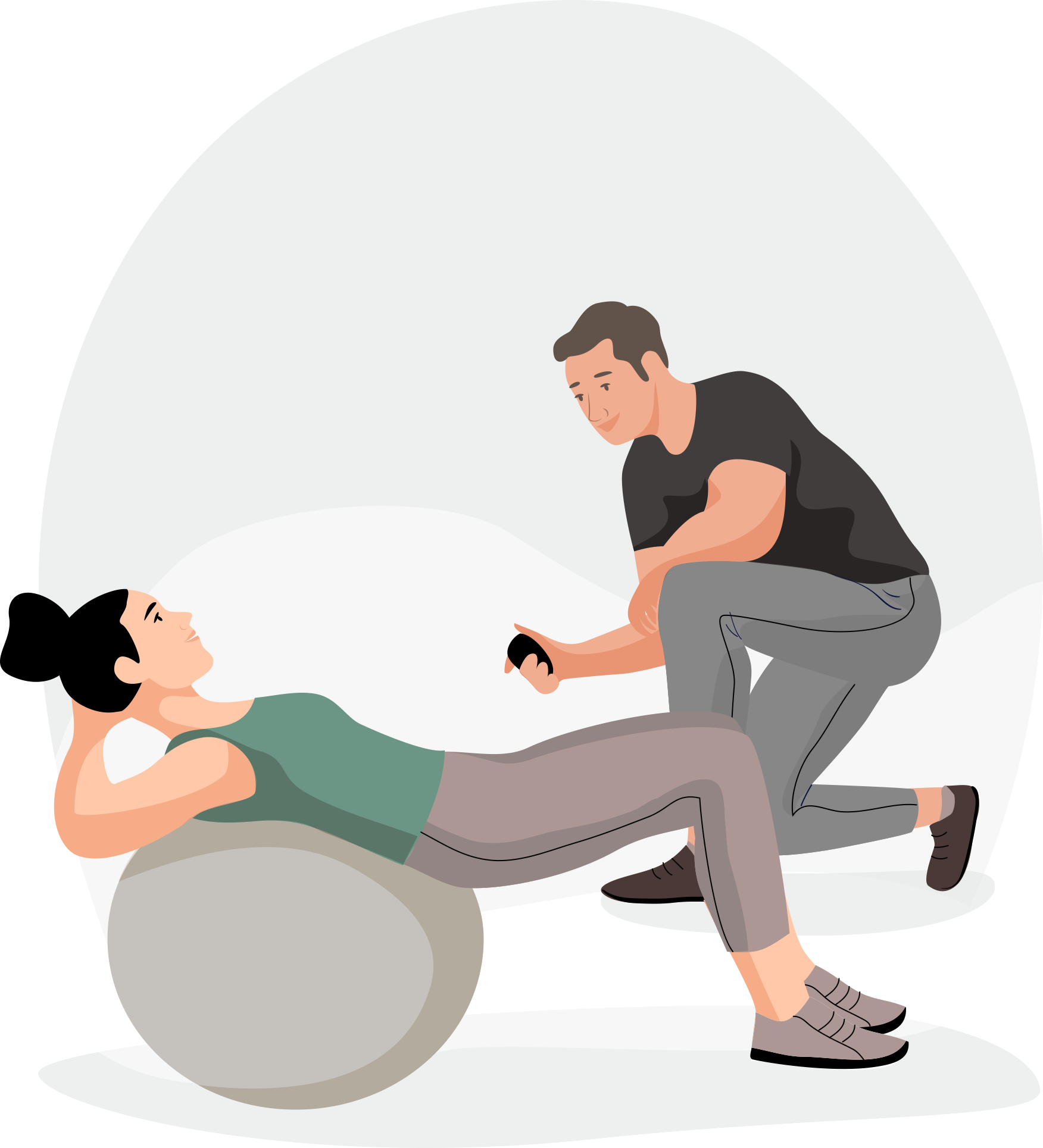 Let's face it, getting in shape can be hard. Our Mesa personal trainers will create a personalized workout plan, show you what to do, and support you every step of the way. We are committed to your long-term success.

FYT Pros have helped thousands of people just like you.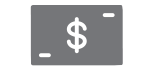 Read reviews of personal trainers in Mesa and pick the perfect one for you.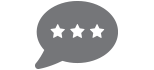 Book a certified and vetted trainer for a lot less than the gym.
Mesa personal trainer reviews

Professional!
On time and well prepared. A joy to work with!

Love my trainer!
First session went even better than I could ha e hoped! Thank you!

Maurice - excellent trainer
Maurice was hired to work with my 18 year old son who wanted to learn more about lifting weights, become stronger, learn about martial arts and come back to working out after a injury sustained playing basketball. Maurice is a really nice and caring individual and a great trainer. He made my son ...

Been training with O'Neil at
Been training with O'Neil at my building gym for a few weeks now. He always comes prepared and is very organized, making it easy for me to track my progress. He makes himself available if I ever have any questions and seems very knowledgeable. I look forward our future training sessions!

She is awesome! Highly recommend!!
She is awesome! Highly recommend!!

Terrific
On time, energetic, smart.

Excellent service
Excellent service

Great!
Very easy to use and great trainers!

Michele is amazing! Love everything
Michele is amazing! Love everything about our sessions!
How it works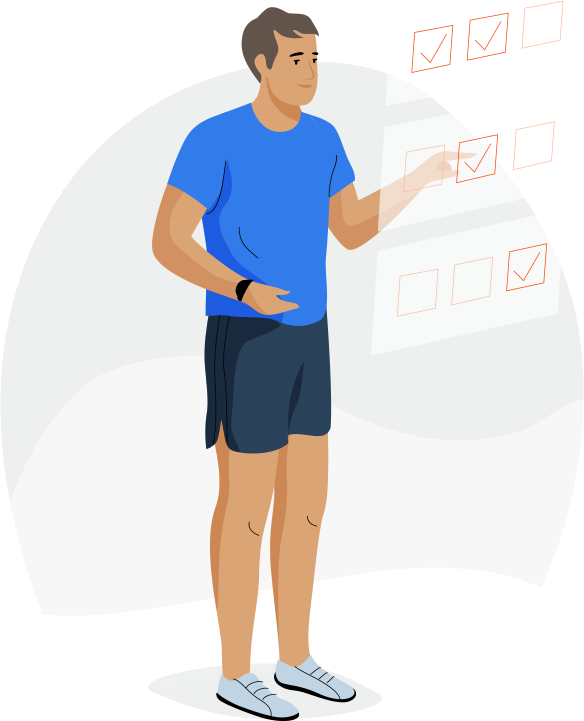 1. Take the quiz
Get matched & pick the
perfect local Mesa trainer for you.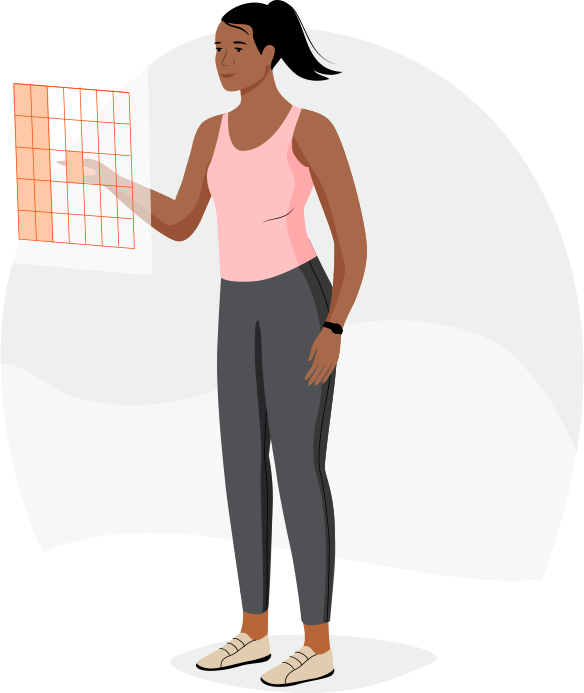 2. Book your session
Pick a time &
securely pay online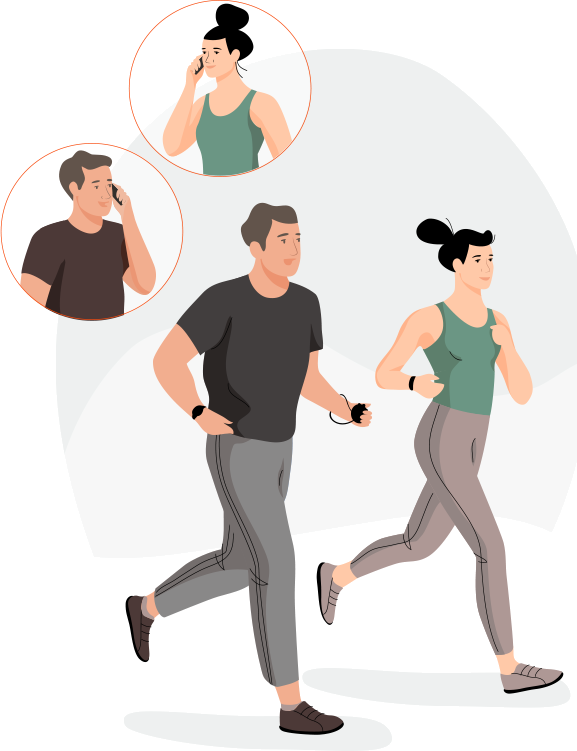 3. Get FYT !
Schedule your free phone
consultation & start working out!
The FYT promise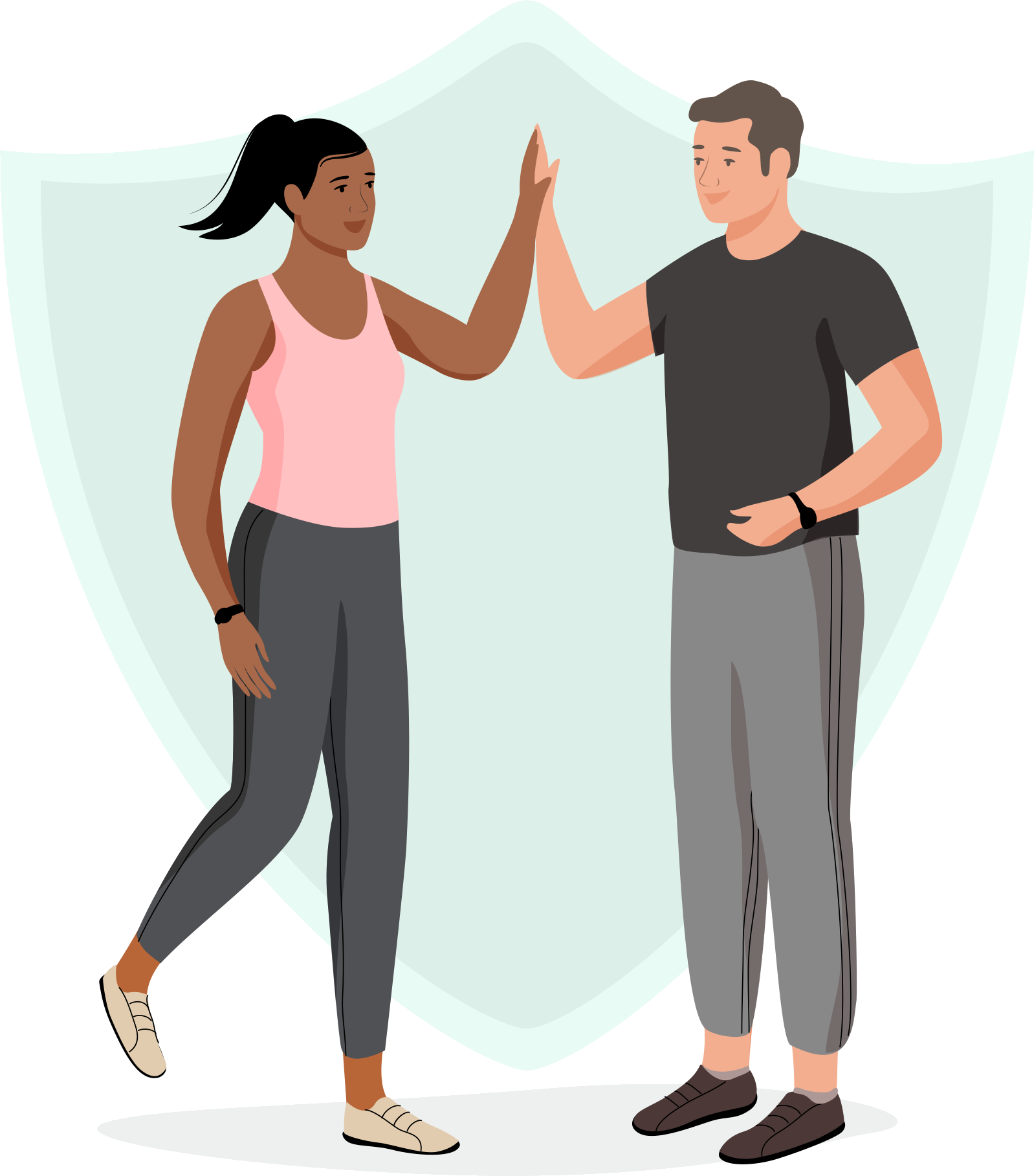 FULL money back guarantee after your first session if it isn't the BEST exercise experience you've ever had!

Always be supported. Never judged.

All FYT Pros are certified, insured, and complete a full background check.

Your trainer will bring all the equipment you need for your workout.

Free phone consultation after you book your first session.
As seen in








The best personal trainers in Mesa
Mike Sharkato
Hello, and thank you for checking out my profile! With over 15 years of hands on strength and conditioning training, and more than 25 years of martial arts, I am a well rounded and experienced instructor of integrated fitness and defense training programs. Over the last 12 years, I have helped over 350 individuals achieve their personal fitness and body image improvement goals. I have also instructed a dynamic spectrum of clientele ranging from average citizens to elite military and law enforcement personnel in organized group fitness and defense training programs, as well as one-on-one training. No goal is too large and no circumstance too unique if approached with a practical and adaptive training regimen. I offer tier one personalized training programs for personal and group sessions. No matter what your goal, be it weight loss, muscle gain, performance improvement, or combative capability, I'll work with you through an optimized complete training program designed to get you exactly where you want to be.
Train with Mike
Richard Virgo
I am a running enthusiast who has competed in races from 5k's up to the full-monty marathon. I love to run and use it balance out my time as a beginning elementary school band teacher. A typical session starts with a nice warm-up followed by various styles of running from hill climbing to fartleks to casual long runs. Cross-training is incorporated to prevent injury and balance out the rush of running.
I like to work with people who are motivated by the process rather than the end result and who aren't afraid to embrace something new and different from what they've known. I became a trainer because I wanted to share the love and enjoyment that I have for running and fitness and share it with others. I have been a role model to my peers and look to work with you instead of for you. I've been helping those with running for the past 4 years and would love to work with you!
In the past, I've worked with people who have begun to see quality of life diminish from the more common lifestyle. I've helped them work towards their goals and beyond.
Train with Richard
William Moore
Personal training has come along way since the first "Gold's Gym" opened in 1965 and "body wraps" were the latest craze in the 80s. Today's trainers must provide personalized programs to meet individual needs. Your workout will be based on scientifically proven methodology that will be tailored for you after a complete baseline assessment has been completed. I have two different assessment available for you depending on where you want to go in life. I graduated from the National Academy of Sports Medicine and have a system designed for general fitness improvements. I have become Titleist Performance Institute certified so I work with golf professionals and amateurs to improve their game. Training just to train is fine if that is what you want. We will examine what you want to accomplish and why you want it. Finding out what drives you to complete a task you want to complete is vital to achieving your fitness goals as well. What you can expect is to be able to live your life doing the activities you want to enjoy before it is too late. Let's cross off a few of those items on your bucket list.

Throw out the scale and use your mirror to tell your tale. This is total transformation of the way you think, eat, feel, and look at life. I watched a client go from 139 with a gut and saggy arms to weighing 142 but now had a set of abs you could wash laundry on. The fat weight transitioned to muscle that weighs more so the client had a much healthier body and lifestyle but actually weighed 3 pounds more then at the start of the program.
Train with William
Evan Zingman
I am an NSCA Certified Personal Trainer. Whether your goal is to reduce body fat, healthy weight loss, improve muscle tone, or increase your overall fitness level, I can help.

I am very passionate and thoroughly enjoy being a personal trainer. My philosophy is simple. I want to help my clients make their health a priority, realizing that by exercising and eating right, your body and mind will function at a heightened level, enabling you to accomplish things in life that you never thought possible.
Train with Evan
Nick Herrera
"Loser make Promises, Winners make Commitments! "

Our Philosophy is simple... We believe that everyone should be entitled to eat the foods that they love in moderation, but should be held accountable to exercise and put those calories to use. You must fuel your workout! Do not over-indulge during your meals thinking that you will burn off any excess calories. Rather, eat enough to satisfy your hunger and give you the needed energy for your workout or activities for the day. Our Workouts are designed as high-intensity training sessions and your body needs the fuel to make it through. Let us help you find the right fitness program for you! You will love the results you'll see in the mirror! Our Clients rave about us and choose to come keep training every month!
Train with Nick
Brian Floyd
Brian is a certified personal trainer, corrective exercise specialist and sports performance specialist through the National Academy of Sports Medicine. Brian is also a professor at Bryan University in Tempe, AZ in the subjects of health, nutrition, sports performance, and special needs. He enjoys playing basketball, football, and hiking with his wife Lindsey. Brian strongly believes in the concept of TEAM: Together Everyone Achieves More.

Floyd Factor is a dynamic power couple, coming together with their individual strengths to help people on their specific health journeys. Everything from one on one personal training to large boot-camp classes, Floyd Factor will see you succeed through nutrition guidance, mobility training and awesome workouts.
Train with Brian
Marlene Harris
Fitness Experience:I've been what could be considered a "gym rat" since my mid-20's. Pursuing fitness as a vocation in my later years is a meandering outgrowth of that orientation. Result: 12+ years of experience of small and large group fitness, personal training, and martial arts instruction.
Personal Accomplishments: I've managed to lose/keep off some 60 lbs., most of it done past age 45. I started training in martial arts at age 40, achieved 2nd degree black belt in Japanese swordsmanship, cross-trained in karate, escrima, and bo staff (and have instructor credentials in these areas as well). I received my bachelor's degree and all my training certifications after age 50 (translation: it's never too late! ;-).

A Favorite Inspirational Quote (But I have many…)Persistence
Nothing in this world can take the place of persistence. Talent will not; nothing is more common than unsuccessful people with talent. Genius will not; unrewarded genius is almost a proverb. Education alone will not; the word is full of educated derelicts. Persistence and determination alone are omnipotent. *Calvin Coolidge*
Education:NSCA-CSCS, NASM-CES, Bachelor of Science, Psychology, summa cum laude. My interests and studies in psychology revolved around mind/body interactions (a.k.a., psychoneuroimmunology), motivation, stress responses (physical and psychological).
My Service: You can expect prompt, attentive, adaptivwe, and FUN training at our sessions. I also beleive in variety, keeping it fresh--good for both mind and body!



Train with Marlene
Jeff Harris
I will listen to your goals and concerns, and will come up with workouts that will be fun, safe, and effective.

I feel working out should not be a chore. I will always work to make a client's workouts fun and varietal while adhering to good fitness principles.
Train with Jeff
Are you a Mesa trainer?
Get new clients. Changes lives.