Missouri Personal Trainers. Delivered.
Find a Personal Trainer in Missouri
Find Your Trainer delivers you the best personal trainers in Missouri.
Train with a vetted and certified personal trainer
anywhere - a gym, your house, office, hotel or outdoors.
What Our Clients Are Saying
The Best Personal Trainers in Missouri
Missouri's Top In-home Personal Trainers
Best of 2017 - Check out these highly rated in-home personal trainers in Missouri
Kim Hellyar
In the mid 90's, I had a devasting back injury that almost put me in a wheelchair for life. During my rehab, not only did I exceed expectations my entire life changed when I started to realize the benefits of exercise that snowballed into- healthier diet. I would be asked on a daily basis, how are you doing this, please show me too! That is when I decided to find the best educational certifying body and learn as much as I could. Still taking every opportunity to learn as much as I can about new trends and research, I love my clients and my job. Watching people make their change to a healthier life is my greatest reward.
View full profile
Jeff Moody II
2-5min warm up
Then we go into the personalized session..

Each workout will be different everytime and each week will rotate with periodization training (toning, stabilization, power etc)

I Always cool down with some foam rolling and trigger point release therapy

I also train clients at my apartment gym too.

Personal Bio:

I've been a trainer since 2006 and I just recently moved to STL in 12/2015 to purse my doctorate in Chiropractic. I've trained clients that had strokes, no legs all the way to special forces military and everything in between. My last job of 9 years had over 8000 members
View full profile
Sonny Guzman
My personal mission statement is to help motivate my clients into a healthier lifestyle. Having personally benefited from coaching and mentoring throughout my life, I know exactly how powerful and profound an impact we can have. That is why I, Coach Sonny Guzman, am committed to bringing the best coaching experience to as many individuals as possible.
During our training sessions, I will help breathe life and action into your fitness and health intentions, transforming them into concrete goals and then providing you with the information and motivation you need to turn those goals into motivating reality.

Coach Sonny Guzman
www.bufboxing.com
View full profile
Stephanie Clark
I live for Fitness. I know how hard the struggle is to lose and maintain weight loss. As a former obese woman I struggled my entire life until I was awoken in my 30's. I can teach you too, you are worth it!
View full profile
Kevin Whitehead
Having overcome my own weight issues I understand how important it is for people to make the proper habit and behavioral changes to achieve their health and fitness goals. As the owner of Mobile Life Fitness I specialize in working with clients in the comfort of their home of office. I specialize in balance, flexibility, core, body-weight, strength, and endurance training. I offer a free 30 minute assessment to learn more about you and your health and fitness goals. I look forward to hearing from you.

The number one goal in exercise for most individuals should be to improve your health.
View full profile
Clint Schambach
Your workouts will be ever changing, so don't expect to do the same things each time. Expect a personalized workout, tailored to your fitness level and goals. I am there to encourage you to work at 100%, but also make sure you are pushing your limits and continuously improving. Workouts are social, loose and a lot of fun, but also challenging, so expect to sweat.

I believe in getting your body moving through space. Rarely will you be sitting while doing exercises. Rest times are important, but should be limited. This has been shown to increase your metabolism for up to 38+ hours post workout. So now you burn calories while at work the following day and sleeping at night.
View full profile
Raun Green
Bestbody CPT is founded on the principles of scientific knowledge and hands-on experience used to help you achieve your Best Body possible. Through a systematic approach to healthy lifestyle choices along with a guided fitness regime, Bestbody CPT can create programs suitable for clients of all levels and backgrounds of fitness training.

Because Everything Starts Today Bypass Obstacles Depriving You!
View full profile
Tracy Blevins
I am a personal/small group trainer who works with every demographic, but specializes in larger clients looking to develop a healthier lifestyle. From designing and implementing an exercise program to working on nutrition, I provide the motivation and accountability for you until you can provide it for yourself. You can expect to sweat, work hard, and have a few belly laughs along the way. We will chart your course from where you are to where you want to be in a steady, logical and attainable manner. My background covers ten years of yoga, grappling/kickboxing, Middle Eastern dance, competitive highland dance, and general gym rat- and also my own fifty-pound weight loss journey. My certifications include: World Instructor Training School of Personal Fitness- Personal Training (Dec. 2009), American Council on Exercise (ACE), Personal Training #T160373 (Oct. 2011), National Academy of Sports Medicine (NASM), Personal Training #1434444 (Oct. 2012), British Association of Teachers of Dancing (BATD), Sept. 2013, #27645, YogaFit Plus (Yoga for Bigger Bodies), Yoga Teacher Training- RYT-200 (August 2014), TRX, and Hardstyle Kettlebell.
Ultimately, I am client driven in that I cannot have a one-size-fits-all approach. I cannot assume what my client wants or needs until we talk. One thing I have found to be true is that under every expressed desire for an outward or physical change is an underlying desire of simply feeling better, healthier. Logical progressions in exercise and intensity, an eye on nutrition, and adaptations to daily fluctuations of life have helped me help my clients to a higher success rate of not just hitting but maintaining their health goals.
View full profile
Matthew Snell
The workout I design for you will be fun and effective. I design every workout to meet your individual needs. I will help you build and maintain a well toned body. I pay attention to every detail and am dedicated to your success.

I have made a study of the body and how the different muscles function. I am able to maximize the effect of the exercise while minimizing the potential for injury. As a result my clients are able to avoid the plateau, burn-out and resulting frustration that many people get.
View full profile
FYT's Featured Missouri Personal Trainer
Danielle Guerrero
Certified NASM CPT: Unlike a lot of trainers I know the struggles involved with being overweight or obese. I grew up as a heavy child and only got bigger as the years went on. After having my second child I decided I couldn't allow my children to grow up without a healthy role model and started on a journey that would ultimately leave me over 100 pounds lighter and with a new found love for fitness and nutrition. I thrive on helping people work towards their goals, and turned my love of healthy living into a career. If you want to work out with someone high spirited, that will give you undivided attentions, and be there to help, no matter what your plight, give me a call to set up a free consultation!


THESE THINGS COST ABOUT THE SAME AS A PERSONAL TRAINING SESSION
There are splurges and necessities. All of the below items are similar in price to a training session but won't make you feel half as good. Invest in yourself!
MOVIE TICKETS & POPCORN FOR TWO
DINNER OUT AT A RESTAURANT
More Missouri Personal Trainers
The Missouri FYT Difference
Find Your Match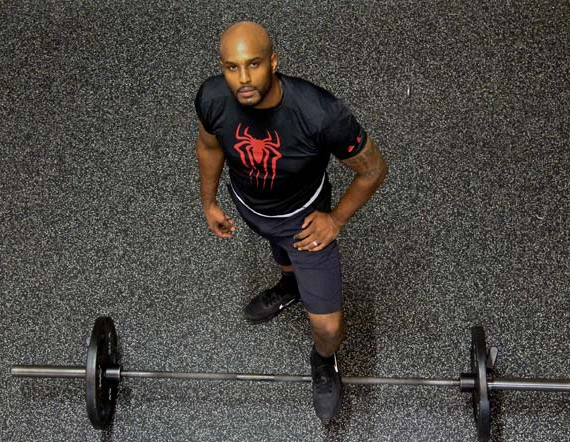 Our approach is different. We recommend personal trainers in Missouri based on you. Your goals. Your schedule. Your location. Your lifestyle. After all, this is personal training.
Find Your Match
Train In-Home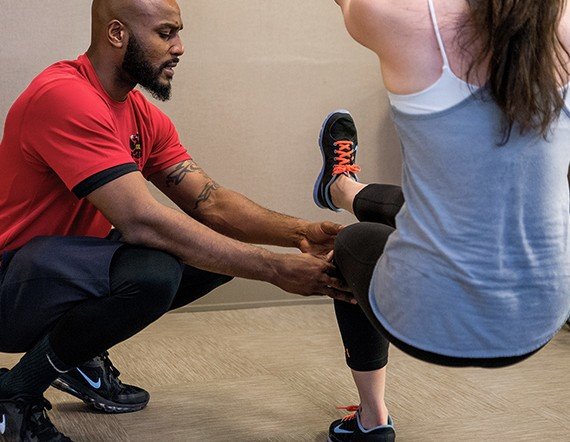 Our trusted and vetted Missouri personal trainers will meet you at your home, office, hotel or at the park. Schedule when and where it's most convenient and comfortable for you. And we even bring all the equipment.
About In-Home Training
Train With Friends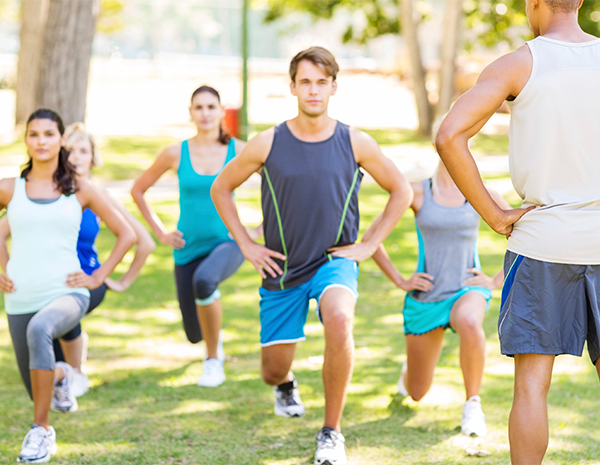 Train with a partner or up to 5 of your friends with Partner & Small Group Training session options. A Missouri personal trainer comes right to your door! Split the cost, have fun, and bring new meaning to the phrase "squad goals".
About Partner & Small Group Training
Train at Top Gyms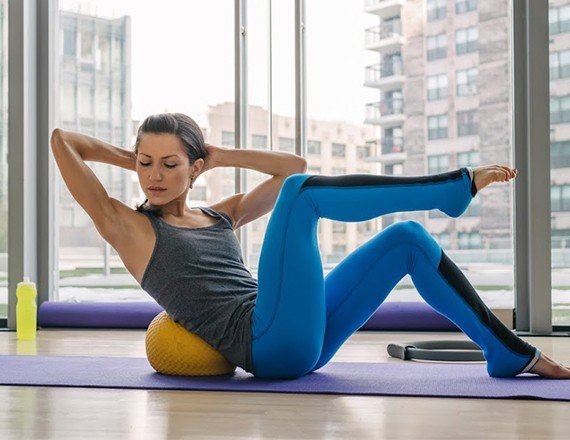 We've partnered with the best personal training gyms in Missouri so you can train at the top gyms and studios in the city. You never need a gym membership to book a personal training session.
Simple & Affordable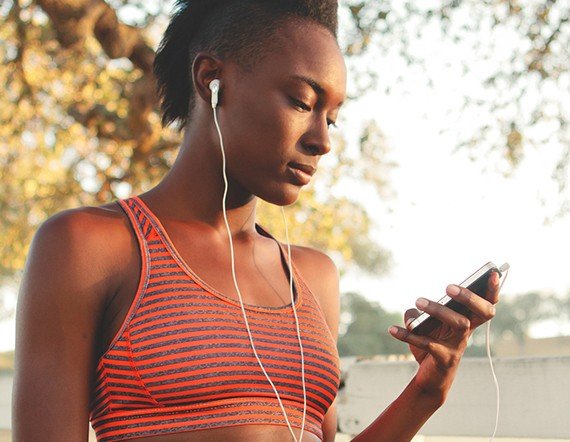 Search, schedule & pay for personal trainers in Missouri all from your desktop or mobile device.No sales pitches and no back and forth. No memberships. No contracts. No expensive packages.
Trusted & Secure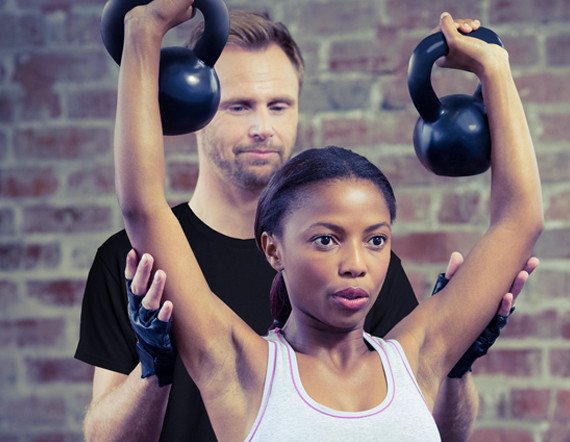 Pay securely and train safely with a vetted and insured Missouri personal trainer.
Previous
Next