New Hampshire Personal Trainers. Delivered.
Find Your Trainer delivers you the best personal trainers in New Hampshire.
Train with a vetted and certified personal trainer
anywhere - a gym, your house, office, hotel or outdoors.
How Find Your Trainer Works
Find Your Match
Find the perfect personal trainer near you based on your goals, your personality, your lifestyle and your body.
Train Anywhere
Work out with trusted and vetted local trainers at your home, building gym, outdoors, or the gym. We'll bring the equipment.
Book & Pay With Ease
Effortlessly book and pay for a training session directly from the trainer's profile.
The Best Personal Trainers in New Hampshire
New Hampshire's Top In-home Personal Trainers
Best of 2017 - Check out these highly rated in-home personal trainers in New Hampshire
Cyndi Springford
(17 reviews)
I had the privilege to meet Cyndi approximately two years ago. I had never been to a personal trainer before and I was concerned as all I had ever heard from friends was how their trainer "killed" them. I had seen her card at my massage therapist's office knowing that if they fix people with injuries they wouldn't recommend a trainer that would participate in the mentality of "no pain, no gain" so I took a chance. I am so grateful that I did. Cyndi has been personable and professional, making adaptations for my injury post surgery, building my confidence in believing in my body's ability without causing pain and always checking in with me post-workout. She works with anyone at any experience level and focuses on your ability and your goals. I would highly recommend her to help anyone achieve their fitness goals.
Train with Cyndi
Suzanne Dunn
(1 reviews)
I have been seeing Sue for years. She is great at modifying exercises for obese individuals like myself. She is a great motivator and I highly recommend her program to anyone who is in need of a kick start or even a cheerleader in your corner. I have seen some progress, especially in my strength, and I know it's largely due to her willingness to work with me with modifications!
Train with Suzanne
Vivian Lefebvre
I am an ACE certified Personal Fitness Trainer, providing customized fitness programs for individuals and small groups. My market area includes the NH Seacoast area from Portsmouth to Newburyport, Mass. and west to Exeter, NH.

I am also ACE Certified Senior Fitness Specialist. My focus is working individuals who are 50+ and looking to improve their health and quality of life to prepare for active retirement as well as seniors of all ability levels. I work with my clients to help them identify and achieve their goals.

Train with Vivian
Brandon Paige
Providing challenging, individualized workouts for each clients specific needs and ability level! Correct your posture, gain strength, improve flexibility all while losing some pounds.
Specialized sessions offered:
-myofascial release, foam rolling and mobility
-agility, balance and athletics
-postural correction and deviations
-stretching and flexibility
Train with Brandon
Francine Bigney
I am veteran Trainer, having been certified and maintained multiple certifications since 1990. My most recent is the ACE Health Coach certification. Additionally, I have the unique experience of over 18 years in the medical fields of Community Health/Preventative Health and Cardiac Rehabilitation.
Having a past history of obesity and having maintained my 35+ lb weight loss for over 20 years, I can relate to many of the emotional, societal and physical barriers pertaining to weight loss and weight maintenance. I train one-on-one and also small groups. I also teach group exercise in circuit training, Pilates, Zumba and older adult classes.
I believe in giving back and as such, I have co-coordinated the Dixville Half-Marathon, a local fundraising USATF half-marathon and relay race and also run it. Additionally, I am a long standing member of the National Weight Registry and the Sister Study. My goal is to help others "be the best they can be."
Train with Francine
Becky Blais
comprehensive fitness analysis. Individualized fitness plan to fit your lifestyle, goals and schedule. A myriad of experience and MOTIVATION, MOTIVATION, MOTIVATION!

My belief is that fitness is a lifestyle rather than something to "do". Each "body" is unique and I always begin with a comprehensive fitness analysis- crucial to seeing changes in your body and training your body without injury while developing strength, endurance and agility. My experience and your personal training is far from generic and your results will surprise you!
Train with Becky
Patti Fousek
I specialize in Boot Camp style circuit training. You can expect to sweat a lot, lose weight, get stronger, and build confidence! I also design workouts that you can do with your dog. My programs are very flexible and affordable. You may add a buddy to your workout and share the cost, or add your dog to your workout for an added benefit for both you and your dog. I will travel up to 30 miles surrounding Dover, NH. I bring all the equipment to you!

I'm different than many personal trainers where I HATE the gym! I believe that exercise should be fun and rewarding, and not something that causes pain or distress. I use exercises that are fun yet challenging enough to make changes to the body. By combining the most effective strength and cardio training along with a mix of Pilates and yoga type exercises and stretches, we are able to accomplish more in 30 minutes than most people do in an hour and a half of working out.
Train with Patti
The New Hampshire FYT difference
Find Your Match
Our approach is different. We recommend personal trainers in New Hampshire based on you. Your goals. Your schedule. Your location. Your lifestyle. After all, this is personal training.
Find Your Match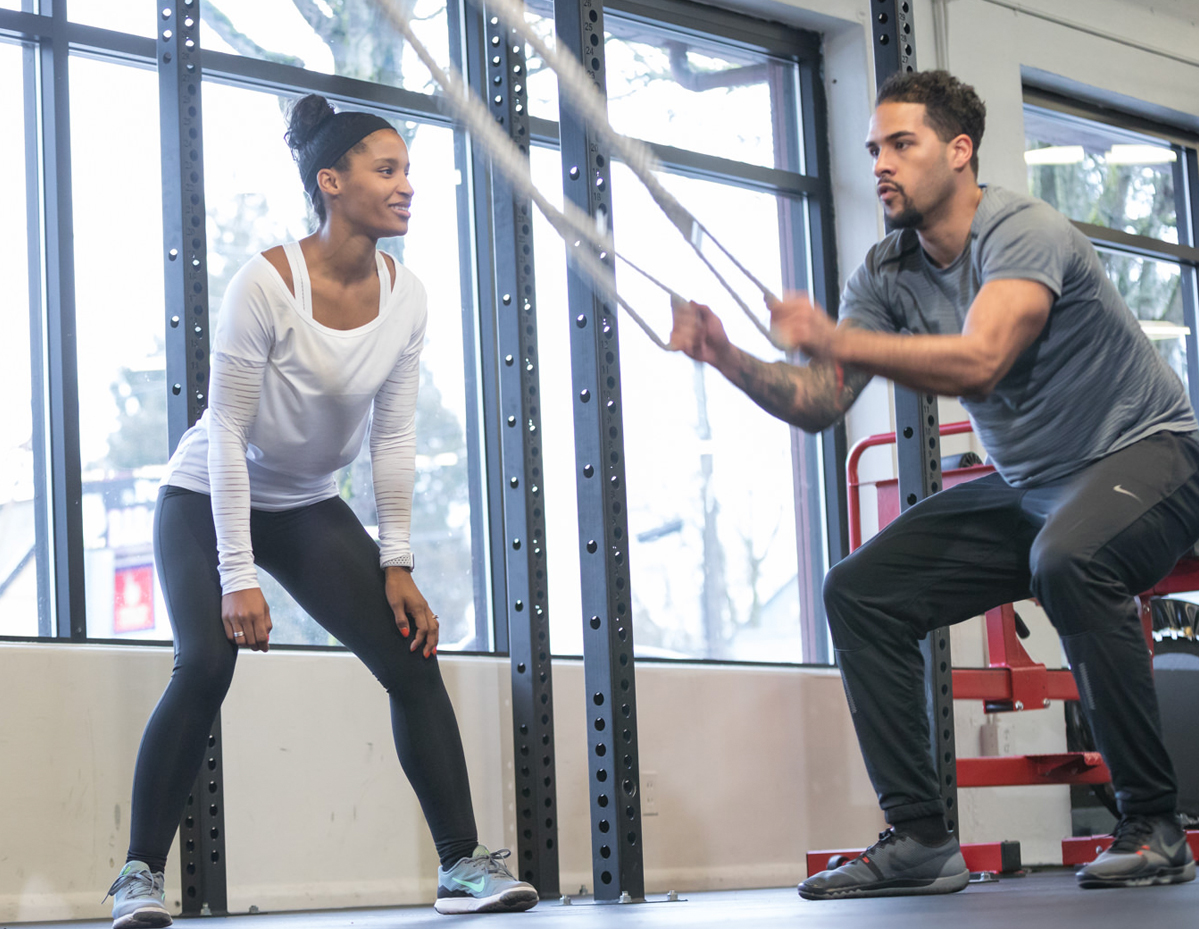 Find Your Trainer is proud to partner with the American Council on Exercise to achieve our shared mission to get people moving safely and effectively. With over 30 years of experience and over 70,000 professionals holding NCCA-accredited certifications, ACE continues to set the gold standard.
Learn More
Train In-Home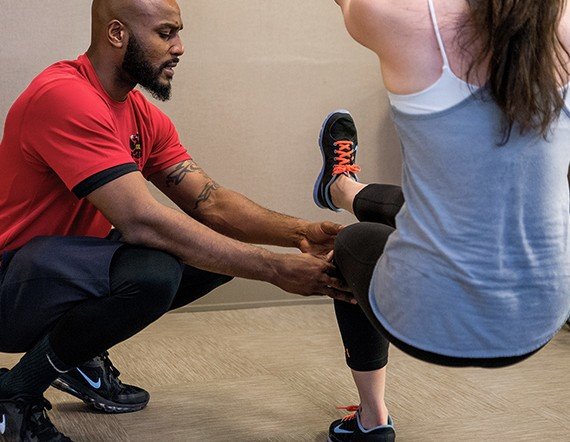 Our trusted and vetted New Hampshire personal trainers will meet you at your home, office, hotel or at the park. Schedule when and where it's most convenient and comfortable for you. And we even bring all the equipment.
About In-Home Training
Simple & Affordable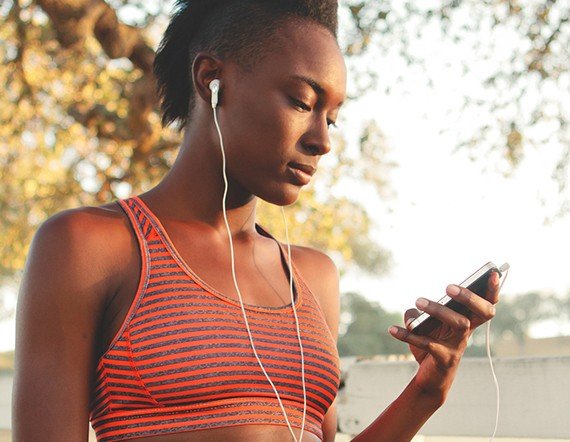 Search, schedule & pay for personal trainers in New Hampshire all from your desktop or mobile device.No sales pitches and no back and forth. No memberships. No contracts. No expensive packages.
Trusted & Secure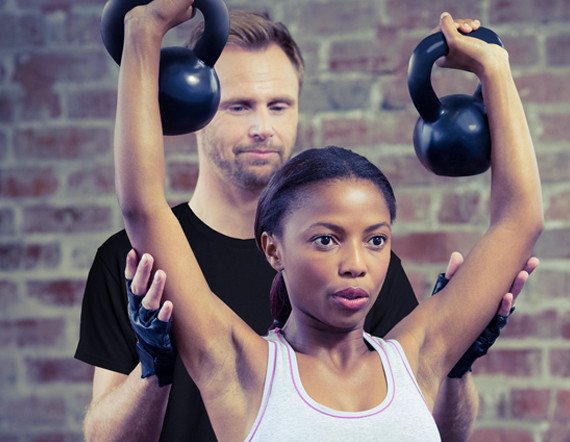 Pay securely and train safely with a vetted and insured New Hampshire personal trainer.
WHY YOU NEED A PERSONAL TRAINER
Faster
"My trainer is committed to getting the most out of the workouts and to reach beyond what I'd otherwise do by myself."
-ERIC M.
Exercising with personal trainer is the fastest and most effective way to increase your strength, cardiovascular fitness, and lean body mass.1 Period.
Effect of supervised, periodized exercise training vs. self-directed training on lean body mass and other fitness variables in health club members. J. Strength Cond Res. 2014 Jul;28(7):1995-2006.
Stronger
"I've been challenged. I've exceeded what I thought were my capabilities. I'm stronger now than I've ever been. I've never felt better."
-PATTY D.
Do things you never thought possible. Run that race. Fit into clothes you love. Get ready for that big day. Feel stronger and healthier than ever.
Smarter
"I love the personalization I get with each workout. My trainer is flexible to work with and welcomed me at my level of fitness so I didn't feel intimidated. But my trainer also pushes me farther than I ever thought I could go."
-TIFFANY R.
The right personal trainer will observe where you're at and take you where you want to be with a tailor made plan to help you to achieve your goals based on your body and your lifestyle.
Safer
"I was educated on the value of proper form and technique and couldn't have gotten to the point I'm at without personal training."
-KEVIN T.
Personal trainers specialize in the sweet spot between knowing your limitations and pushing you to the next level. You will always be improving and focusing on thoughtful training as a means of staying injury-free.
...And Fun!
"Every workout is a little bit different so my body and brain don't have time to dread what's coming! It's fun and interesting and, most importantly, super effective and efficient."
-MAGGIE G.
We know what physical fitness is about more than a workout. In order to see the results, consistency is key. A trainer will keep your workouts fun and challenging so that you stay motivated to achieve your goals.
THESE THINGS COST ABOUT THE SAME AS A PERSONAL TRAINING SESSION
There are splurges and necessities. All of the below items are similar in price to a training session but won't make you feel half as good. Invest in yourself!
MOVIE TICKETS & POPCORN FOR TWO
DINNER OUT AT A RESTAURANT