Arturo Pacas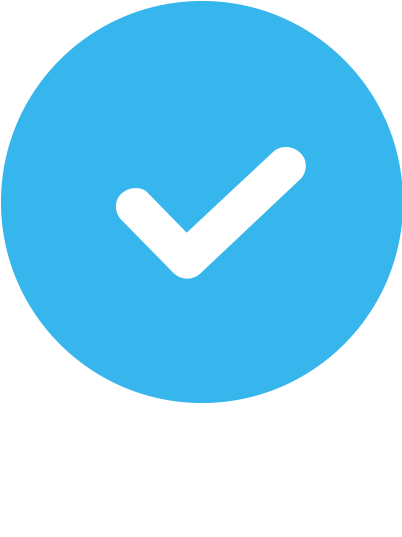 Verified
29 Reviews
Outdoor & In-Home
Gym
COVID-19 Vaccinated
About Arturo
I have worked as a Certified personal trainer for the past 7 years. Worked with clientele ranging in ages with various health needs from obese individuals to athletes as well as actors, comedians, and models. I've worked in many gyms including Blink fitness, NYSC, Mid city Gym and now a successful independent trainer.
Now a little bit about me. Through my teen years I grew up overweight and dealt with depression. I was bullied in school because of my weight and I isolated myself from friends and family.
-
When I turned 16 I decided to take action, I lost 65 pounds! I became involved in sports such as Varsity soccer/football and I even got a girlfriend (actually not really but at least I felt more confident to ask a girl out). I also practiced martial arts including taekwondo, kickboxing, and Muay Thai. Since then I fell in love with Fitness, it helped me with my depression and anxiety. To me going to the gym is like therapy, it helps me become mentally and physically stronger every day!
-
I didn't just gain confidence but a strong mindset.
-
And so can you!
My favorite client story
My Client Benjamin who is 55 years old was almost 300 pounds back in 2018 , bad shape, weak and was not even able to sit down or get up properly. Almost a year later and now he has lost 100 pounds , ran his first half marathon , able to do body weight pushups and deadlift . He has come a long way and is a big motivator to anyone who believes just cause there not in their 20s they cannot achieve their best physical fitness!
My favorite exercise
Deadlift
My favorite quote
You don't find the will power , you create it rep by rep .
My training experience
Gym Decision (Private Gym) *
Blink Fitness
NYSC (New York sports clubs)
Mid city gym
Areas of Expertise
Core and Balance

Nutrition

Strength Training

Weight Loss

Flexibility and Mobility

Muscle Gain

TRX

Functional Training

Posture

Kettlebells

Cardiovascular Conditioning

Stress Reduction

Corrective Exercise

Cross Training

Injury Prevention
NCCA Accredited Certifications
NASM Certified Personal Trainer
NCSF Certified Personal Trainer
Additional Certifications
Stretching and Flexibility Instructor, CPR/AED/First Aid, NASM Fitness Nutrition Specialist, NASM Corrective Exercise Specialist, NASM Core Training
Who I Especially Like Working With
Actors, Beginners, Bodybuilders, Brides-to-be, LGBTQIA, Men, Middle-aged, Models, Overweight/ Obese, Seniors, Student-athletes, Women, Youth
Medical Conditions Experience
Anxiety, Arthritis, Back Pain/Issues, Bad Posture, Depression, Diabetes, High Cholesterol, Hip Pain/Issues, Knee Pain/Issues, Limited Mobility, Obesity, Postural Issues, Rotator Cuff Issues, Scoliosis, Shoulder Issues, Stress
Additional Languages Spoken
Spanish
46 W 56th St
New York, NY 10019
No Gym Membership Needed!
In-home or Outdoor Training
Session Surcharge: $20
I have been training with Arturo Pacas for several months and am grateful for his gentle but serious approach. Very knowledgeable. Excellent trainer. Highly recommend. Wow have we traveled quickly together with my physical fitness!
I am a 50 something year old female who is not in good shape. I started working out with Arturo a few months ago. I have to admit I was a little bit anxious and self conscious during our first meeting, but Arturo's positive attitude and encouragement made the entire experience quite pleasant. He goes above and beyond when trying to get you stick to your exercise and diet routines. He sets me up with a weekly workout plans to keep me motivated. Arturo is also very good at assessing my limitations, and is ready to take it up a notch or mix it up to keep me interested. He is highly knowledgeable about body mechanics and can match the appropriate workout to suit his individual clients. He sends text messages checking on my diet, also suggesting different exercise routines I can try at home to keep me active. I feel a lot stronger and my endurance level has increased since we started working out. My eating habits have also changed for the better since I started working out with Arturo. I am also on track to achieving the goals that he has set up for me. I highly recommend Arturo as a personal trainer.
Arturo and I've worked together for a little over a year with and I can certainly say he's gotten the most out of me. He's knowledgeable, dedicated, honest and friendly. Arturo's encouraged me to develop healthy habits and has been the guide I needed to change my health and fitness. The results have been tangible - I've added muscle, lowered my body fat and addressed long term injuries. More importantly he has pushed me further then I thought was possible and transferred a wealth of knowledge on fitness and nutrition to me. Arturos a truly great coach and I would recommend him to anyone looking to achieve their fitness goals.
Arturo is the best personal trainer I have ever worked with. He really listens and cares about his clients in a genuine way, pushing you to your limits but also adjusting to your needs and goals. I saw tremendous improvement in my strength, endurance, and overall fitness and felt incredibly positive while doing it. Arturo has a real gift when it comes to people skills, and that's really important in a trainer. He has a great attitude and a cheerful spirit, and it really is not just productive but also fun working out with him. I highly recommend him to anyone who is looking to make a significant improvement in their fitness.
I have been training with Arturo for three months now and can already notice life changing results. Amazing coach. 100% recommend !!!
I started working out with Arturo a little over a year ago and in the first few months alone I, along with my friends and family, noticed a distinct difference in my body and my level of energy. Arturo is knowledgeable and skilled at crafting a specific workout routine tailored to get you on the fast track to your goals. He is also very understanding and patient which is key with anyone you look to for help with transforming your body. Arturo is also quick to remind you that fitness is a process and reliably cheers all your successes. I'm excited to be on my journey with him.
Arturo has made a very thorough assessment during my first session with him. He identified my strengths, weaknesses and made an individualized plan that works for me. I'm super excited about my journey and the transformation I have seen. Thank you Arturo your the best.
I have been working with Arturo for the best part of a year now and I cannot recommend him enough. He has helped focus me and get me back on track. He has given me help with diet planning, nutritional knowledge as well as training and creating me achievable yet challenging workout plans. Arturo's approach has always made me feel comfortable and motivated to train.
Arturo is awesome! He is a great trainer and a great person. In particular, he knows his stuff, and can aptly teach people of all levels. Moreover, he knows how encourage people to push themselves in a way that is positive and supportive. It's been a lot of fun working out with him over the last few months.
I've had many trainers over the years and this guy puts them all to shame. I've never done pushups so well, never had such good form on lunges and squats, never handled chest presses anywhere near as well as I do under his guidance. He is skilled, compassionate, friendly and pushes me to do my best. He's very good at working around physical problems or injuries, finding alternate, safer exercises to do. I have never felt more capable of reaching my fitness goals than I have since I met Arturo. He's the absolute best.
Great Trainer! Great first session.
I had a great experience with Arturo. I highly recommend training with him. You will be completely satisfied.
Arturo is great! He pushes you but always makes sure you know why he picks certain exercises and corrects things you might be doing wrong. He's also great at talking about and coming up with plans for long term goals.
I have been training with Arturo for 4 months now and he has been an amazing trainer. He is knowledgeable, friendly and encourages me to do my best. He puts a great emphasis on correcting the form. I have seen great improvement in my strength and overall fitness. He goes above and beyond to make sure I am regular with my weekly schedule and eating habits. I would highly recommend Arturo to anyone looking to achieve their fitness goals.
TLDR: If you want to build strength and enhance your fitness acumen with a considerate and smart trainer, Arturo Pacas is the man for the job! Personal trainers at gyms can be pretty intimidating and the relationship needs to be strong for any real progress, so I was very mindful when looking for a coach to work with! Lucky for me, Arturo was an easy choice! Just having watched him work with other clients, I appreciated his clear demonstration, encouragement, and consideration of not just his client but others around him at the gym. He's the trainer that shares floor space and equipment even when there's an active session, which speaks volumes about his character and integrity. That observation made me want to work with him and to trust him with my training. Arturo is very responsive and flexible with scheduling, he shows up on time, keeps time, and ensures you have a strong workout being considerate of your time. I did my sessions before work, during lunch, or in the evenings before dinner - so being timely was important and Arturo is a coach that respects that without even being asked. The training sessions themselves - Arturo was fantastic in building up my physiology and equipment acumen. He explained what exercises did to which part of the body, why it was important, and how to do it correctly. He worked on the basics first - stability balance and control. We were able to steadily build strength and progress over the time we worked together. Arturo is your handsome friend at the gym that makes you look forward to working out!
I've been working with Arturo for about 18 months. In that time, he has been able to make the workouts fun, while still making them challenging. He is always helpful in making sure that we don't overexert ourselves, while still allowing us to reach new heights and lengths. He is adaptable in changing circuits to accommodate injuries/joint pains we're dealing with. I thoroughly enjoy the time I spend with Arturo and look forward to continuing the relationship.
I've tried so many trainers in the city and Arturo is hands down one of the best ones out there! I highly recommend him!!!!
I've trained with Arturo for 6 months and have loved every second. The workouts are challenging but always productive and thoughtful so that I can quickly meet my goals. He's super encouraging and keeps me motivated throughout the week even during off training days. He checks in with great eating and workout tips to keep me on track. His style is less boot camp drill sergeant and more motivational coach, which works well with my personality. Since working with him I've lost weight, toned up and drastically improved my posture. I'd definitely recommend Arturo if you're considering a trainer!
I started working with Arturo based on the recommendation of a friend and was not disappointed. I was new to working out and in no way knew my way around a gym. In the months that we've worked together he has made me comfortable with the equipment and increased my self confidence in my ability. I've increased both my endurance and strength. Besides his excellent knowledge of fitness and training what really makes Arturo stand out is how much he cares for his clients. He is invested in our wellbeing and wants to see us succeed. He tailors individual fitness plans for the days we don't meet. And for the times when I'm traveling he modifies them for where I'm going and what equipment I'll have access to. He pushes me to do my best both with fitness and nutrition and if ever I falter he's there to support me and help me get back on track. He is a great trainer/coach that I absolutely recommend!
I contacted Arturo in February when the pandemic just started when my usual gym got shut down. He make time to understand my fitness goal and my diet situation in order to provide my a thorough fitness plan. By training with him, I believe I am able to maintain a good level of fitness and I would not achieve otherwise. Besides the training session I am having with him, he also closely monitors my diet and my "homework" that he assigns for me. I would recommend anyone who would like to start a fitness journey to start with Arturo, a supportive, knowledgeable, professional trainer who would help you be your better self.
Arturo is my first ever trainer. He came up with a great workout plan for me, targeting the body areas I wanted to focus on (mainly upper-body mass building). I started seeing results after only a week or so. Arturo's a great motivator and accountability trainer. I really appreciated that he thoroughly explains what every exercise is intended to do, and where you should be feeling it on your body. Thanks so much, Arturo!
Both my wife and I used Arturo's services on different occasions, and both of us required special exercise plan - due to injuries and such. Arturo was fun to work with, and very engaged. He came prepared for every session with a plan for work and thoughtful progressions. I can't recommend enough, and will use him again if in need. Thank you Arturo!
I first started working with Arturo a year ago, while I was recovering from a knee injury. I'm in my mid-40's, and while I've been an avid runner for the past few years and have followed workout programs sporadically over the years, I've never been much of an athlete. Over the past year training with Arturo, I've seen dramatic results in the mirror, in the way I feel, and in my overall strength and stamina. Arturo is a patient, energetic, encouraging trainer who respects his clients' limitations while pushing them to overcome those limitations. That said, Arturo will definitely put you to work! After one of his hour-long one on one sessions, I'm drenched in a satisfying sweat. And the workouts he assigns between sessions are equally effective. He'll also craft a meal plan that will help you realize your fitness goals. If you want to see results and get the most out of your workouts, Arturo's your guy!
I have been training with Arturo for the past 6 months and have enjoyed process thus far. I have lost 10 pounds and gained muscle. Prior to training with Arturo I lacked confidence in lifting weights and didn't particularly like going to the gym. Having training sessions with Arturo at his private gym has been fun and keeps me motivated to go to the gym on my own. I follow his workout program an also his nutritional guide through his app that he has set up for me. If anyone that is looking for a personal trainer that is patient, knowledgeable, and keeps you going I strongly recommend Arturo. He will get you into shape looking and feeling good about yourself.
Excellent trainer. Very happy with Arturo and the program he built me.
I have been training with Arturo since 2020, and have seen numerous signs of progress since then. He is a great trainer and has been an important part of my forward progress.
Arturo is an extremely dedicated trainer! He has completely changed the way I view weights. I always wanted to have the "toned" body. I did cardio in the past and light weight training. When I started lifting heavier with Arturo's guidance, I finally saw the "toned" look and the definition I always wanted!! And on top of that the progress was so much faster than anything I else I have ever done!
Arturo is the BEST....enough said. Prior to training with Arturo, I had some experience with the gym, working out, weight lifting, etc. But I never had any experience doing it the RIGHT way. I started training with him in January 2022. By February, I was feeling healthier, more confident, and stronger. By May, I was starting to see real changes in my body. Now it's August and Arturo and I are still going HARD in the gym. New PRs on the regular! Do yourself a favor and train with Arturo.
Arturo has been an outstanding trainer for me for the last 6 months. I am truly impressed by his organization and pre-planning for every session. He comes to each session with a detailed plan, one reflecting my progress or difficulties over the last few session. He has carefully honed the program to my abilities and needs, including imbalances, aging-related limitations, and prior injuries. I am impressed by Arturo's knowledge and his ability to address potential problem while avoiding injuries -- not a trivial consideration for someone in his 60s. Watching other trainers, I am impressed by how broad and carefully chosen Arturo's exercises are for me. He is also very good at conveying the specific goal of a given exercise: "Focus on control/locking in as this will isolate your [previously injured] left shoulder and allow you to improve balance between the shoulders...." In addition to training, Arturo is willing to offer thoughtful dietary guidance and input on lifestyle and exercise outside of the gym. He accurately identified a protein shortfall in my (almost) vegetarian diet. He's not dogmatic, but suggested that I try to get a bit more protein, more uniformly distributed throughout the day. He's very communicative both in and outside of the gym. Arturo has kept me motivated, enjoying training and pleased with my progress. He's remarkably competent working with someone older and out of shape following Covid. My goals are rather general: balance, flexibility, weight loss, overall fitness. While Arturo is happy to adapt a program to these objectives, I suspect that he would be just as talented working with a younger athlete recovering from an injury. I strongly recommend Arturo as a knowledgable, professional, personable trainer.
Are you a trainer?
Get new clients. Change lives.