Mark Sayer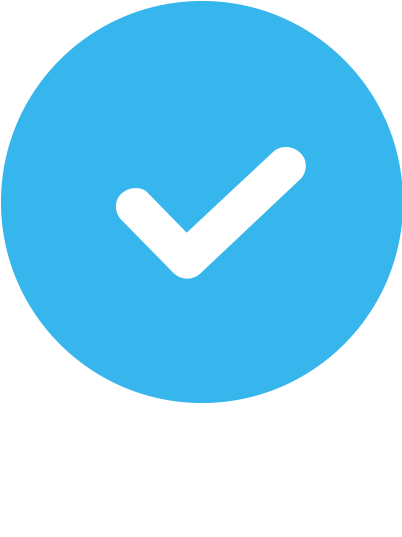 Verified
7 Reviews
Outdoor & In-Home
Virtual
About Mark
I specialize in helping busy people maximize their gym time. I believe inteliigent intensity is what gets you the results you deserve.
My favorite client story
One of my CEO clients told me "I didn't get as much done today because I skipped my workout, that's Neve happening again." You want to climb the dominance hierarchy and crush in your career, right? Well your body is the vehicle of your performance. You and I can make it an asset to your career not a liability! And you'll look and feel great.
My training philosophy
Aesthetics goals come from reaching performance goals.
My training experience
-10 years
-Body Composition (build muscle & burn fat)
-Powerlifting and bodybuilding
-Muay Thai (professional US & Thailand)
-Corrective Exercise Specialist
Areas of Expertise
Strength Training

Weight Loss

Boxing

Kickboxing
NCCA Accredited Certifications

ACE Certified Personal Trainer
Additional Certifications
NASM Corrective Exercise Specialist, ACE Senior Fitness Specialist
Training Areas Served
In-home or Outdoor Training
I've trained once with Mark for a boxing class. He is a great instructor that pushes you to where you can be but you didn't quite know how to get there. I credit him with getting me interested in getting back in shape this past year. If you're looking for the real deal when it comes to fight training, there are not many better than Mark Sayer.
Mark specializes in boxing and Muay Thai. He truly believes in a personalized training and not just simply working out. He is extremely dedicated to his work! I've never been the athletic type. This was my very first experience with any form of martial arts/sports. I started taking personal boxing lessons with Mark back in August of last year (2016). I would train almost once a week with him. Before training, he asked me about my fitness goals, interests in boxing, and physical condition. With each training sessions, my knowledge on boxing increased. I learned the basics of boxing and proper boxing techniques. The exercises helped me to learn how to punch using my core, legs, and upper body all together, how to strengthen the core, and how to increase my speed and power. Each training session was vigorous, having me working like a dog, but I wouldn't have it any other way. Mark always motivated me, provided me with useful feedback, and answered any questions I would have. Since I moved, it has been extremely difficult to find another trainer as good as Mark. Having Mark as my very first boxing trainer has made me feel extremely blessed to have been able to find such an amazing trainer who was able to transform this non athletic girl into a lover of boxing. I couldn't have asked for a better boxing trainer!
Mark is extremely dedicated to his work as a boxing/muay thai coach/all-around trainer. I've been working with Mark for over a year. I've learned a sport (boxing), rehabbed an ankle injury that has been bothering for over 8 years and got in much better physical shape. During training sessions I typically learn something about boxing, do fun boxing drills, work on injury rehab and hangout with a great guy. Outside of the gym Mark is constantly pushing the field reading about different recovery or exercise techniques (sending information via text/youtube posts). Over the past year I've had a couple of minor injuries that Mark has also helped me to rehab. He is better than any physical therapist that I've been to, better than any strength trainer I've ever met. And even better he is a great teacher of combat sports. Whatever it is you are looking to do (e.g., train for a fight, get introduced to combat sport, get in better shape, or rehab an injury) I highly recommend Mark!
I trained with Mark just once while I was on a business trip to NYC. A friend of mine works with him regularly and has had a good experience. We did an hour session that focused on perfecting technique, stretching, and joint mobility. Mark kept the workout moving at a good pace and packed in a lot of information. I felt like I walked away from the session with s lot more knowledge about how to perfect my techniques when doing dead lifts and squats in particular. I would recommend Mark if you are interested in precision and technique--that was really where he really separated himself from other trainers I've known. He would also be really good for a beginner since he was able to help me fix some basics that really hadn't mastered as well. Overall a good experience and I would work with him again when work brings me to NYC.
I was in town looking at investment property and one of my friends recommended I see Mark. I had been suffering from clicking and pain in my shoulder, we did a sequence of stretching and exercises that I've kept up and the pain has never come back.
Mark is a fantastic trainer. Sessions with him are a good balance of learning boxing skills and doing exercises to get stronger. He will meet you at your level but will also challenge you. I'd recommend him to anyone who wants to learn or get better at boxing, no matter if you're a beginner or more advanced.
Imagine me: Mid 30s, sedentary office job. I had just injured my shoulder, I was overweight, ate poorly and drank too much. I started working with Mark originally to take care of the shoulder. Within a few months, not only do I no longer have any shoulder issues, I've lost 25 pounds, built my body into the best shape I've ever been in and competed in my first boxing match - something I would have never dreamed of doing just a few months before. Backing up a few steps, I've always wanted to try boxing but I'm not particularly athletic. The idea of actually participating in a boxing match seemed like one of those bucket list items that didn't stand a chance of ever getting checked off. Mark changed that for me. He's a great teacher and works hard to tailor sessions to the specific needs of the student. For me, that started with shoulder rehab and progressed to boxing technique and strength training an eventually, my coach in the ring. Outside the gym, Mark is just as helpful. He helped me craft my diet plan, provided me with an an understanding of nutrients and patiently answered dozens of random questions via text message.
Are you a trainer?
Get new clients. Change lives.