Nick Bardsley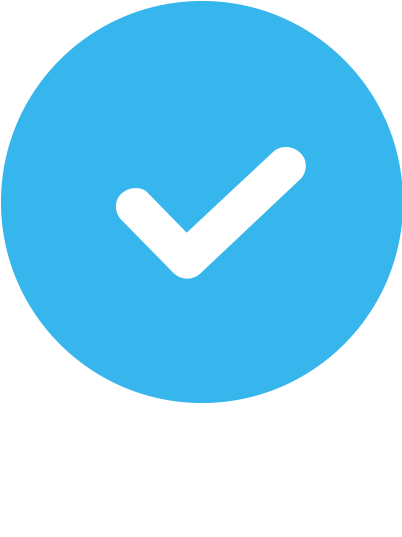 Verified
14 Reviews
Outdoor & In-Home
Virtual
Gym
About Nick
I'm Nick Bardsley, owner of Bardsley Fitness — Training & Coaching.

I've been passionate about exercise and nutrition since the age of 16, when I was a chubby kid and made a major change in lifestyle and transformed myself by losing 55 lbs.

That was the moment I realized the powerful effects, both mental and physical, of being in control of your body and having the ability to alter it to meet your own standards of who you wanted to be.

From that point on, I've become a bit obsessed with learning as much as possible about exercise, nutrition, and motivating my clients to identify and achieve their goals quickly and safely.

Now, armed with my extensive knowledge and experience, I'd love the opportunity to help you attain the best shape of your life!

I'm a big believer in evidence-based training and that everything that you do should have a purpose.
Hence, one of my favorite sayings "Stop exercising, and start training"
My favorite quote
"No citizen has a right to be an amateur in the matter of physical training…what a disgrace it is for a man to grow old without ever seeing the beauty and strength of which his body is capable." - Socrates
My training experience
I have over 7 years of experience training hundreds of different clients from many walks of life. I've worked as a top-tier trainer (Tier 3+) at Equinox and been training myself for 15 years straight.
Areas of Expertise
Nutrition

Strength Training

Weight Loss

Muscular Definition

Muscle Gain

TRX

Functional Training
NCCA Accredited Certifications
NASM Certified Personal Trainer
Additional Certifications
Precision Nutrition Level 1, TRX Certified Suspension Trainer, Animal Flow Coach, Starting Strength Barbell Coach
Training Areas Served
In-home or Outdoor Training
10 Hanover Square
New York, NY 10005
Session Surcharge: $25
No Gym Membership Needed!
I have been training with Nick for 2.5 years now. Not only is he an amazing trainer, but my results speak for themselves. I have dropped my overall weight by about 15 lbs, my BMI is the lowest its been in years, I feel better than I have felt in a very long time, I'm rarely hungry, I have more energy than ever, and I'm feeling better now at my age of 64 than I have felt in a very long time. His knowledge of training regimens and nutrition will work wonders for you too if you stick with it and are diligent about it. Thanks Nick.
I have trained with Nick for over 3 years. I stick with him because he keeps it simple and effective, and keeps me on track no matter how many distractions I throw his way. I've lost over 30 pounds, managed to keep it off, and haven't felt this strong and fit in years. The girl now has muscles and can do a pretty mean push up and dead lift! Nick is passionate about fitness and nutrition, meticulous on technique, and an engaging and patient teacher. You can't go wrong with him if you're serious about achieving your goals. I plan to continue as this new found health feels awesome. Doesn't look too shabby either.
I've been training with Nick for almost a year now (previously never had a trainer and always leaned towards cardio for my exercise). Nick has completely transformed my approach to health and fitness, he is extremely knowledgeable and clearly passionate about what he does. I'm both stronger and the lowest body fat percentage I've ever been since training with Nick. He will continually challenge and push beyond the levels you can achieve working out alone. I couldn't recommend Nick more to anyone looking to shift gears in their fitness goals!
After being away from the gym for more than a decade, I was uneasy about committing to a training regimen, but Nick made the experience a pleasure. He's smart, sharp, very knowledgeable, understands where I need extra motivation, and is a pleasure to spend grueling time with. I am stronger, totally committed and thoroughly enjoying working with him for two years and counting. Highly recommended – just don't go after my 8 am slot!
I started working out with Nick to get in shape for my wedding. My aim was to lose around 10-15 pounds, and get more in shape. Happy to say that I was able to achieve the goal. Our workout sessions are never dull as he has an easy going and fun personality. I would highly recommend Nick to new and potential clients. The existing clients already know all about him.
"Following a friend's New year's Eve wedding (picture on the left) I knew I wanted to change my health habits so I felt better about my own wedding pictures. Shortly after I called Nick and set up a 10 week (10 sessions) package. Unlike many other trainers in the area - Nick's training includes programmed sessions (for days that you don't have in-person training) in an app that also tracks your progress. I would train with Nick one morning a week and would do the other exercises on my own time which worked great with my schedule. Nick is the best trainer I've worked with - he is extremely knowledgeable about fitness and nutrition and cares about your goals and helps you to achieve them. He is friendly during sessions but also pushes you just the right amount so that you continue to improve over time. The app he uses is easy to use and will help you to become very comfortable with weights in the gym (especially if you're like me and historically have gone straight to the treadmill). I ultimately expanded my initial 10-week package and trained with Nick for 6 months leading up to my wedding and couldn't have been happier with the results (picture on the right)! I lost 15 pounds and more importantly, I feel stronger, happier, and healthier because of Nick's guidance. I've also completely changed my lifestyle and plan to continue training with Nick going forward. If you're looking to make a change in your health habits I highly recommend reaching out to Nick!
Nick Bardsley is simply the best! I have worked with several different trainers over the last 25 years and Nick is at the top of my list. He is knowledgeable about both the human body and human nature. He customizes each work-out to accommodate both my physical abilities and my current mood. He pushes me just enough to make the work-out challenging, worthwhile and fun. Our time together is both motivating and enjoyable—and I hate going to the gym! I very highly recommend Nick as a true professional who really cares about the well-being of his clients.
Nick has changed my workout regime and my physique totally. I thought I was happy with classes and oh how I was wrong! I plauteaued with the traditional classes and didn't see any improvement until I started training with Nick. He was able to tone my muscles and make me feel stronger! He is very serious about training and very professional. He also caters the training to me as he knows how much I hate cardio! He is truly Mr Results!
After I quit smoking I was just piling up the pounds and I wasn't sure how to combat the sudden weight gain. I never liked the gym and felt awkward going there to figure it out what to do and honestly didn't really had time for research and DIY training methods. I wanted fast results and I wanted professional fitness training that fits into my busy schedule. Something that leaves no to little room for doubts and reconsideration. I am glad that I found Nick after looking into personal training. He is awesome and an expert; works with your time to really maximize the results you are looking for. Nick's training methods helped me lose 25 LBS in 4 months and his program made feel much better, healthier and more energetic. He advised me on eating right, which is a major part of the success, and checked up on me while I was away on vacation or on a business trip to keep the routine going. I'm not going to lie, working out requires a lot of self-discipline and motivation but Nick takes a lot of the mental debate and doubt out of it so you can focus on reaching your goal. I recommend him whole-heartedly unless you are aiming for my time-slots! ?
Nick is a great, knowledgeable and challenging coach. I have been working out for a couple years now, but my biggest challenge continued to be the lack of structure in my workouts. I needed to bring order, intelligence, and challenges to my routines and Nick's program has provided that. When I first moved to NYC my workout schedule was a mess and the programs I was pursuing were not yielding any noticeable results. I met Nick and set specific goals and he created a fun, yet challenging program Nick's workouts are well thought, challenging and dynamic. He tries to raise the bar on a weekly basis and that has yielded great results. Over the last couple of months, we've been doing variations but always keeping it interesting and challenging. I have seen results in my condition, posture, and physical capacity. I've also received comments from friends and colleagues who have noticed the results. I am extremely happy with my choice and I continue to work with Nick. Nick was also great at helping me improve my technique. There were certain basic exercises, like squats or bench press, which I had been doing wrong for years. With Nick's help I was able to change that and start adding more weight / reps with less risk of injuries to my workouts. Last but not least, Nick's great and quick at answering any questions you may have. He is very keen about using technology to deliver the workouts and the platform he uses is simple and easy to use.
I have been training with Nick for the past 2 years and over this period have continuously improved my strength and fitness, as well as achieving and maintaining my target weight. Nick is very knowledgeable and thoughtful in his approach to training, nutrition, injury rehab and general health. He is great to work with and keeps me motivated to go on improving.
Highly recommend Nick to anybody looking for a personal trainer who knows what they're doing, is willing to take the time to create a work out plan right for them, and is an all around great guy who cares about his clients. 5 stars aren't enough!
Nick is a great personal trainer. We have been working together for almost a year now and the results are really showing. He designed a custom workout plan to fit my routine and holds me accountable to it! I highly recommend working out with Nick if you're looking to improve your work out routine, lose weight, and lead a healthier lifestyle overall!
I've been working out with Nick for 7 months. He's very knowledgeable and tailors each workout to keep it fun and help me reach my personal goals. Nick is also very encouraging and has been effective in keeping me on track despite my having a new baby and hectic work schedule. Am very happy with my fitness results to date!
Are you a trainer?
Get new clients. Change lives.