Oklahoma Personal Trainers. Delivered.
Oklahoma
Find Your Trainer delivers you the best personal trainers in Oklahoma.
Train with a vetted and certified personal trainer
anywhere - a gym, your house, office, hotel or outdoors.
The Oklahoma FYT Difference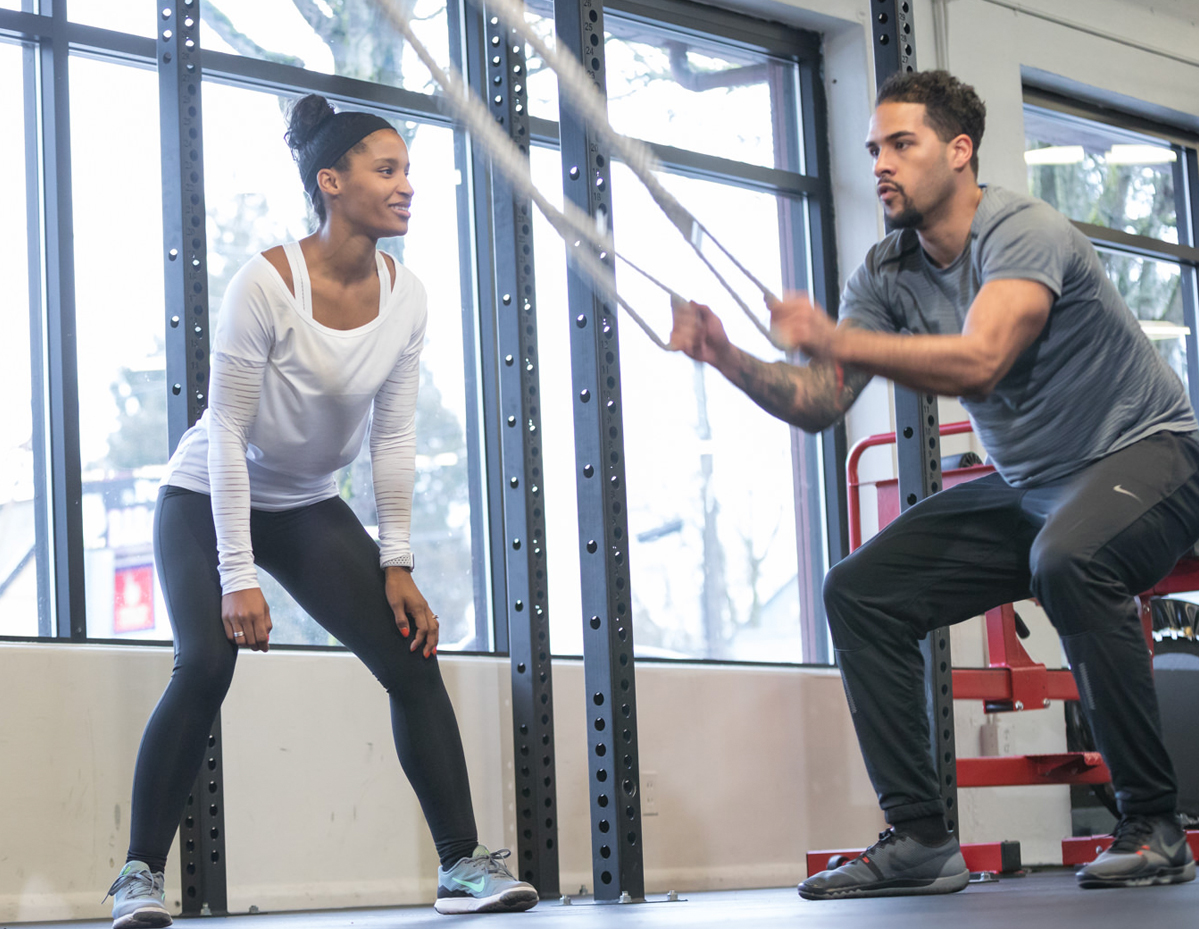 Find Your Trainer is proud to partner with the American Council on Exercise to achieve our shared mission to get people moving safely and effectively. With over 30 years of experience and over 70,000 professionals holding NCCA-accredited certifications, ACE continues to set the gold standard.
Learn More
Find Your Match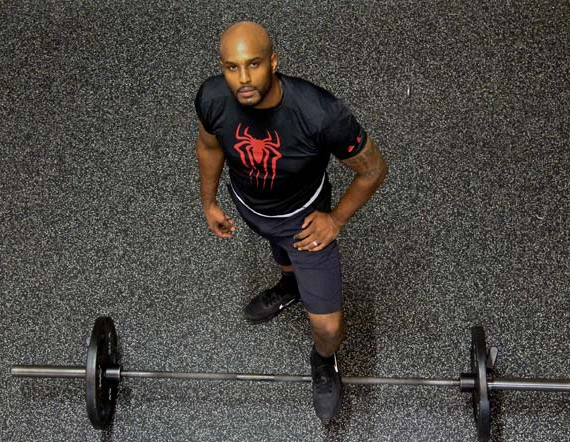 Our approach is different. We recommend personal trainers in Oklahoma based on you. Your goals. Your schedule. Your location. Your lifestyle. After all, this is personal training.
Find Your Match
Train In-Home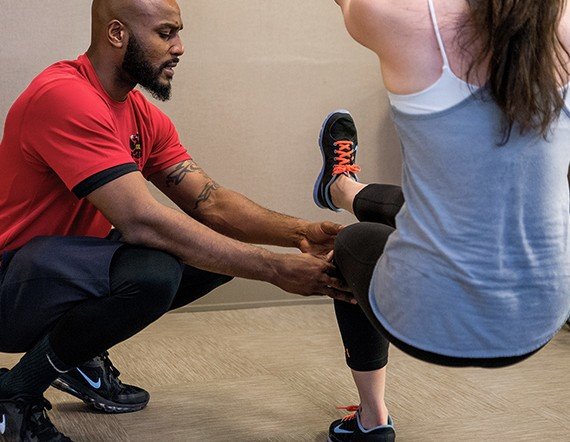 Our trusted and vetted Oklahoma personal trainers will meet you at your home, office, hotel or at the park. Schedule when and where it's most convenient and comfortable for you. And we even bring all the equipment.
About In-Home Training
Train With Friends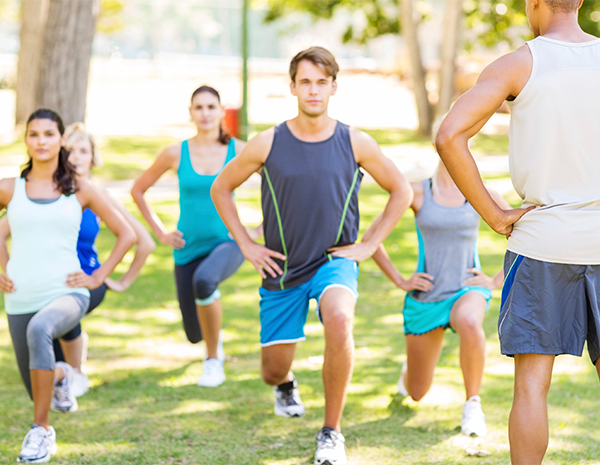 Train with a partner or up to 5 of your friends with Partner & Small Group Training session options. A Oklahoma personal trainer comes right to your door! Split the cost, have fun, and bring new meaning to the phrase "squad goals".
About Partner & Small Group Training
Train at Top Gyms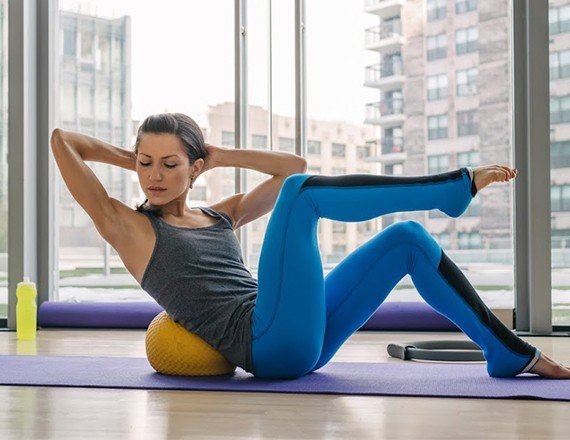 We've partnered with the best personal training gyms in Oklahoma so you can train at the top gyms and studios in the city. You never need a gym membership to book a personal training session.
Simple & Affordable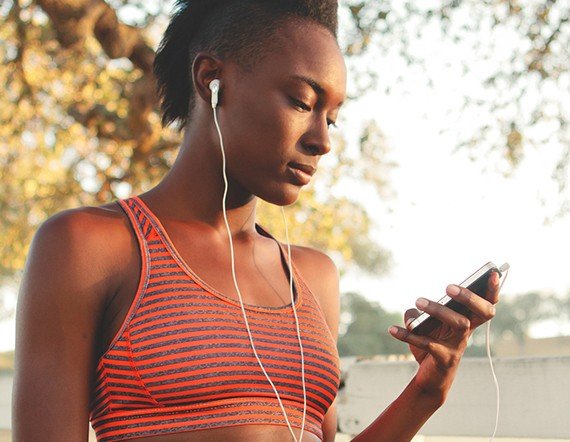 Search, schedule & pay for personal trainers in Oklahoma all from your desktop or mobile device.No sales pitches and no back and forth. No memberships. No contracts. No expensive packages.
Trusted & Secure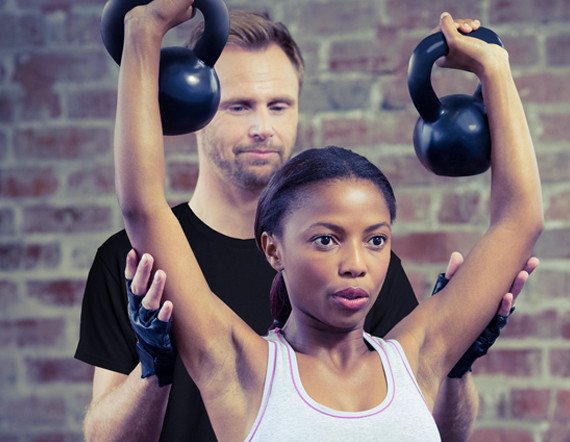 Pay securely and train safely with a vetted and insured Oklahoma personal trainer.
Previous
Next
What Our Clients Are Saying
The Best Personal Trainers in Oklahoma
Oklahoma's Top In-home Personal Trainers
Best of 2017 - Check out these highly rated in-home personal trainers in Oklahoma
Mark Hughes
(2 reviews)
Mark has a vast knowledge of the body and how it works. I expected my trainer to know proper form and workout routines but he goes far above and beyond that. It is amazing to have all of the ques and technique coaching that I never got with previous trainers. He finds your individual pace of work and builds off of it each session. Before you know you it, you're doing movements and exercises you never thought possible. - Elizabeth, client for 1 year
Train with Mark
Cody Self
I'm 30 years old. I'm passionate bout health, and passionate about helping my clients achieve there goals in life. I have been training for about 3 years now. I personally have weight loss story as well. I had lost 80+ lbs when I started and became a Personal Trainer. I know the struggle and he i between and the the sense of accomplishment through the experience. Flexible with hours and payments.
Train with Cody
Rick Thomas
My name is Rick Thomas, I'm an NASM-certified personal trainer who can take the confusion out of exercise and nutrition. I focus on merging your goals with my corrective exercise and functional fitness program in order to provide you with a foundation for success both within my program and beyond! Also, I personally own all the equipment necessary to do this, and I bring the gym to you! My passion to become a personal trainer really grew out of my own curiosity about nutrition, fitness, and health. Although I was an athlete in my younger years, my poor diet and lack of proper exercise caught up to me and by my early-mid twenties I was overweight and in the worst shape of my life. Fed up, I grew determined to find a solution to these problems. Along the way, I learned what works and what doesn't, and this experience, coupled with the extensive knowledge I gained while studying to become an NASM-certified personal trainer, gives me a unique perspective on health and wellness that I believe sets me apart as a personal trainer. Make me your personal trainer today!


Train with Rick
Casey Schmit
As a trainer, I like to focus on the 3 H's. Hard work, Health and Happiness. Through working out with me, HARD work will be stressed. If you have the desire to work hard, you will improve your HEALTH. When people are healthy they have a tendency to be HAPPY in their life. Defining personal goals for each individual will give me the tools to design a program specific to your needs. Improving personal well-being and overall quality of life is what I strive for with every client.

To work within the parameters of your goals while challenging your mental and physical toughness. Along with having fun and building a good rapport with each client.
Train with Casey
Denny Bonewitz
Coach Bonewitz coached at the NCAA Division I level for more than 15 years. He has trained athletes and teams of all sports including a Heisman Trophy winner and numerous All-Americans. In addition, he has coached pre-combine and professional athletes in the NFL, MLB, NBA, WNBA and NHL.

We take personal training and crossfit to the next level with our 1-on-1 coaching sessions. Great for athletes as well as the "stay at home" parent, the business executive, the weekend warrior and those who want to shed some unwanted pounds. All done in a technique-focused training format. Release that inner athlete!
Train with Denny
Steven Morales
Steven is a Tulsa personal trainer with over 8 years experience, and has a Bachelor of Science in Nutrition from Oklahoma State University. He has worked for over 5 years at a private training studio helping people achieve their health and fitness goals. During his time there he was privileged enough to train many people with different individual needs and goals. Working with his clients gives him the drive to constantly pursue continuing education to stay current with all of the information available. This helps him deliver the best training and nutritional information to his clients to ensure their success.
Train with Steven
Eric Burfict
Eric Burfict opened his own personal training studio called Resultz Fitness in 2015 as a culmination of his life's work and dedication. I also train out of the Light house up by Lake Hefner.
He began his journey by joining the United States Army and accomplished many things during his length of service. After leaving the service he began furthering his education, first as a barber and later as a Home Health Professional. He then began working as a Home Health Aide and has been helping paralyzed adults since 2001.
In an effort to continue helping people he entered into the world of fitness and after competing in his first show in 2008 he knew that he wanted to become a professional. Even though he started at the age of 41 as a body builder he managed to enter an average of 2 shows a year finishing on the podium in every one. Eric continued to expand his knowledge in the health field and received his Personal Training license in 2013.
In his spare time, he enjoys being outdoors, fishing, barbecuing and yard work. Eric also uses some of his free time to train others and throw fitness boot camps. His goal is to become a professional for the GBO and continue to spread the word on fitness and health on a larger scale.
Train with Eric
Cody Self
I have been training for about 3 years now. Fitness is a passion of mine and has been for as long as I can remember. I can work with finances and availability is open and can work around your busy schedule. I don't tolerate slacking or excuses. And anything have clients do I have done it myself. I use to weigh 80 lbs. more but when became a trainer I lost 80 lbs. so I understand and know the knowledge of what gets you to your goals
Train with Cody
THESE THINGS COST ABOUT THE SAME AS A PERSONAL TRAINING SESSION
There are splurges and necessities. All of the below items are similar in price to a training session but won't make you feel half as good. Invest in yourself!
MOVIE TICKETS & POPCORN FOR TWO
DINNER OUT AT A RESTAURANT