The best way to find
a personal trainer.
Period.
Sacramento's best vetted and insured personal trainers delivered to your home, park, or building gym.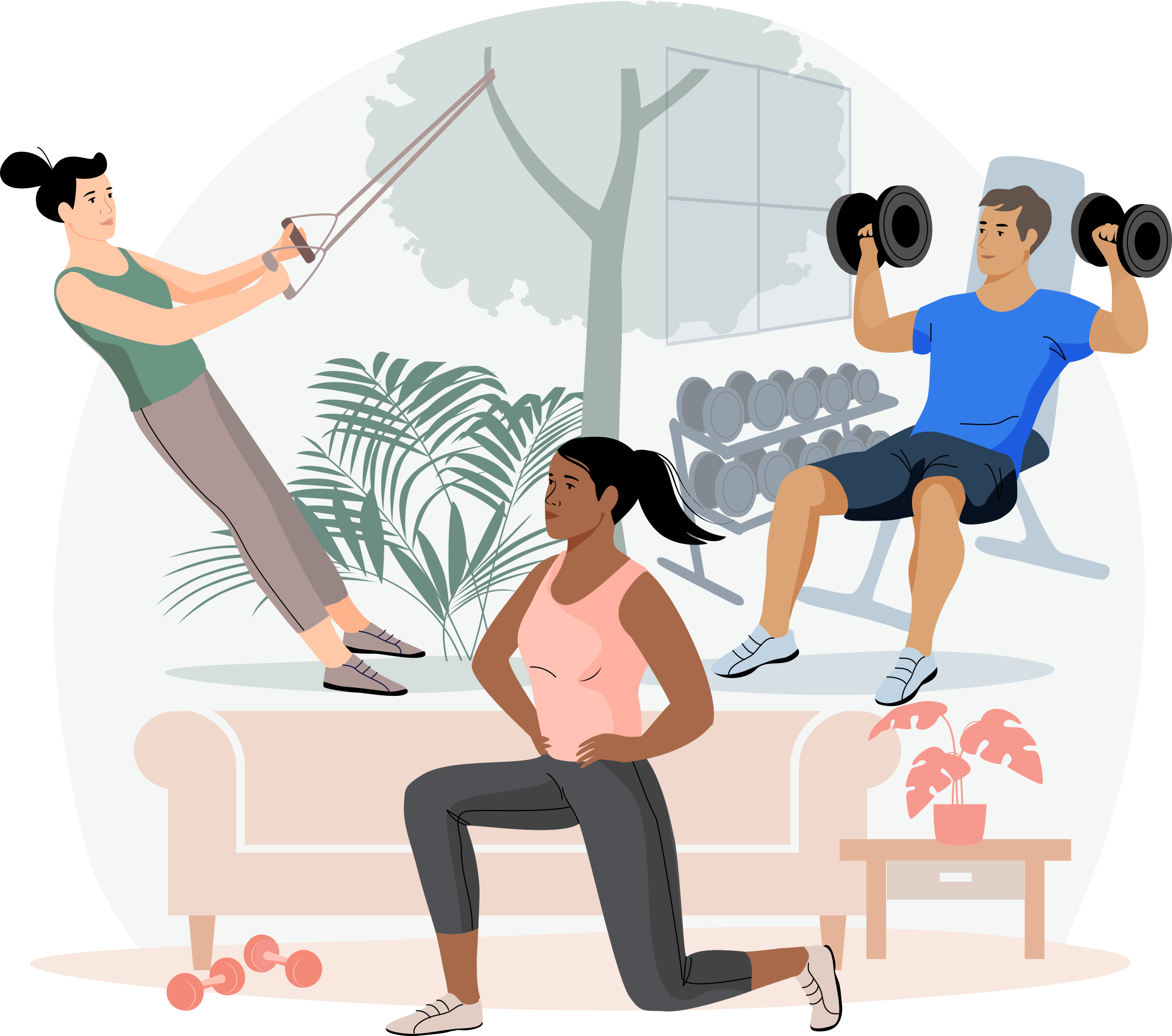 Now is the time to invest in your health.
Find Your Trainer makes getting fit simple.
Exercise where you want, when you want.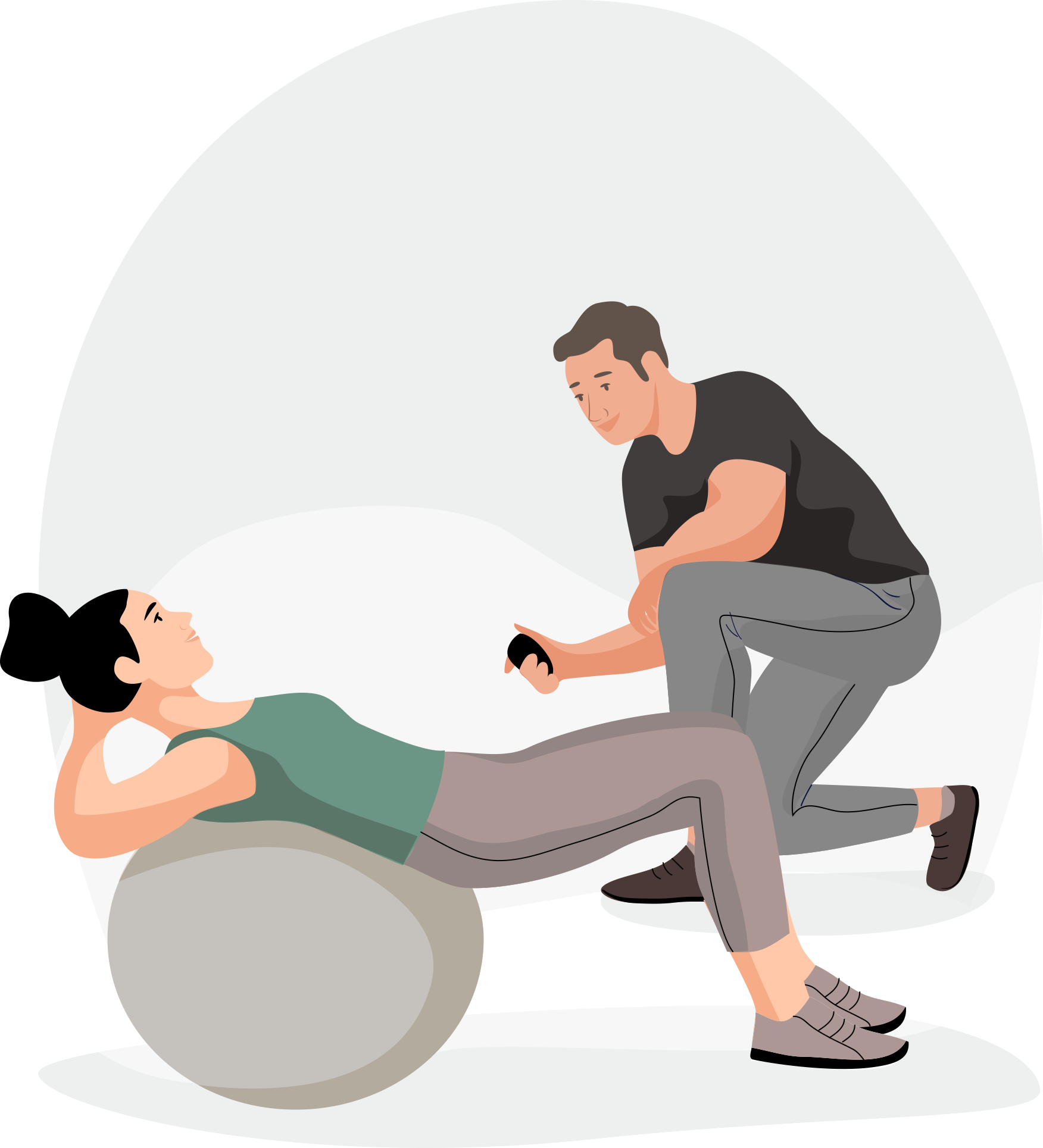 Let's face it, getting in shape can be hard. Our Sacramento personal trainers will create a personalized workout plan, show you what to do, and support you every step of the way. We are committed to your long-term success.

FYT Pros have helped thousands of people just like you.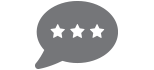 Read bios and reviews of personal trainers in Sacramento and pick the perfect one for you.
Sacramento personal trainer reviews

Personalized
I purchased a package for my mother remotely. Brooke has been very accommodating with my mother's needs and my arrangements. She personalized the fitness program to meet the physical needs for my mother's lifestyle change. I recommend Brooke.

Meghan
She is terrific and is helping me a lot.

Great Site.
Great site. Found a great trainer to help me achieve my goals.

high convenience
The site was easy and setting up a trainer that personally works around your schedule and location is perfect for what I need!

Find Your Trainer has been a great experience!
Finding and working with a trainer has been so easy through this site. No regrets!

Kristen Lane
Kristen is a great trainer and coach.

Great trainer!!
I highly recommended ruslana! I've done 1 session so far and it is nice to have a trainer that focuses on your needs and ability's. I'm only a beginner so it was nice having her break down how to target the areas I'm trying to improve!

Always punctual, prepared with a
Always punctual, prepared with a good plan, patient with me!

Great trainer
Annika is really wonderful. She understands what I need help with and is great at explaining why each exercise is useful. She is smart, lively, a joy to work with!!
How it works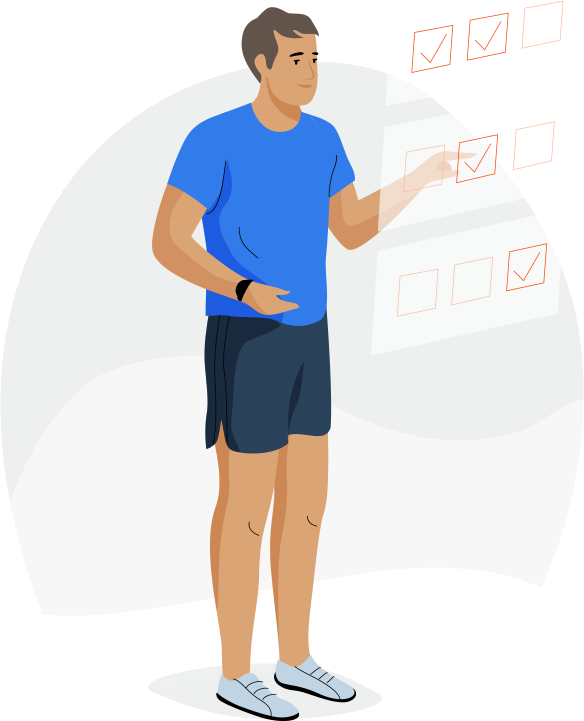 1. Take the quiz
Get matched & pick the
perfect local Sacramento trainer for you.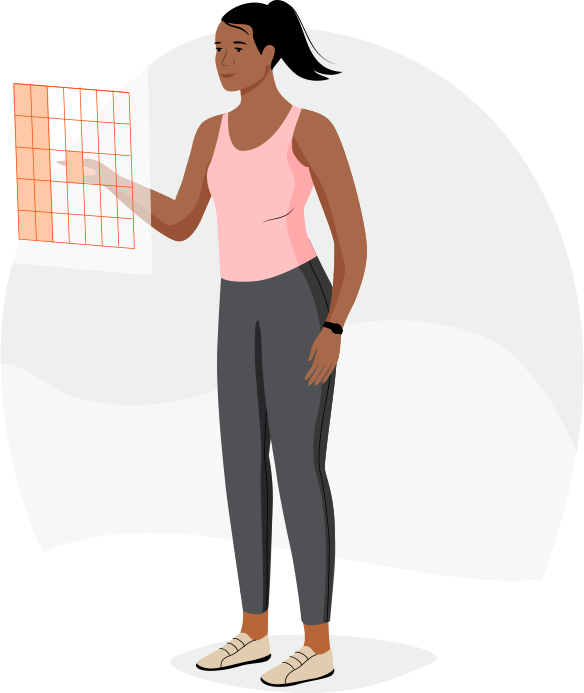 2. Book your session
Pick a time &
securely pay online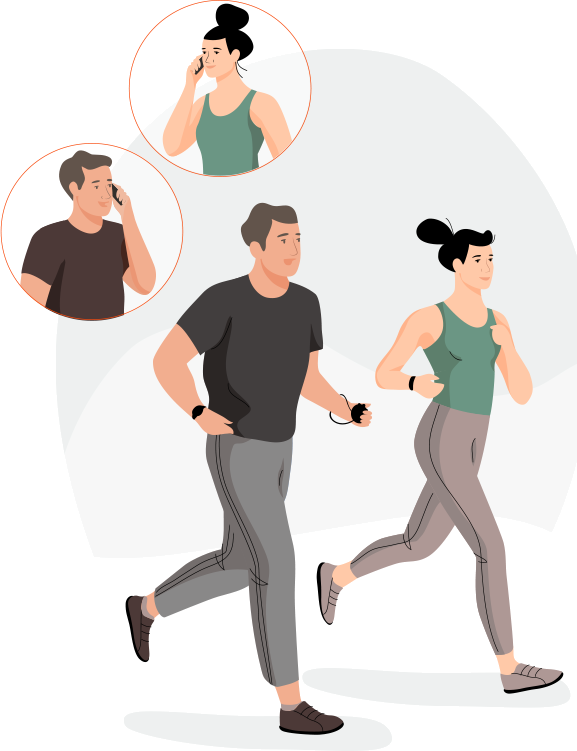 3. Get FYT !
Schedule your free phone
consultation & start working out!
The FYT promise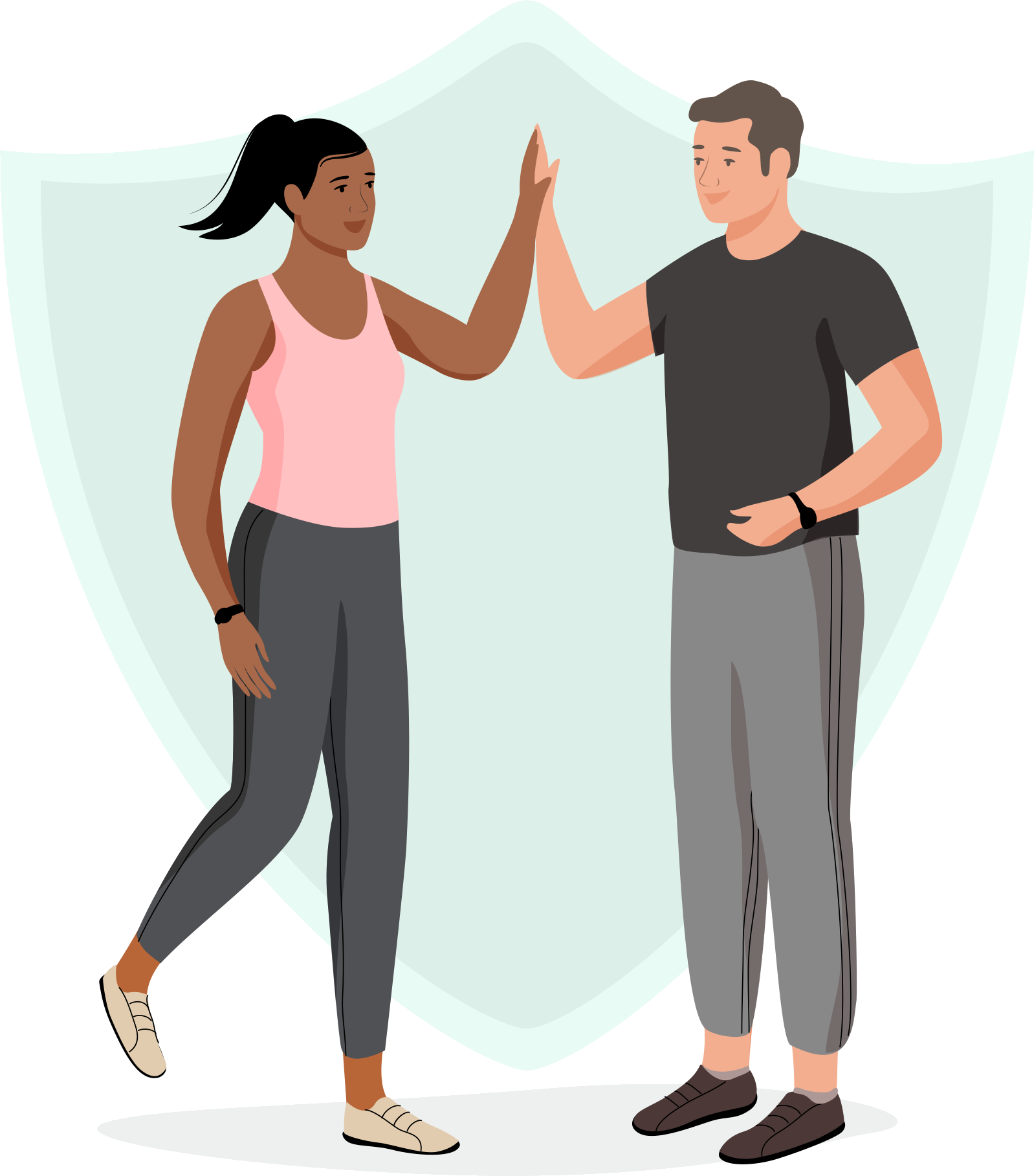 FULL money back guarantee after your first session if it isn't the BEST exercise experience you've ever had!

Always be supported. Never judged.

All FYT Pros are certified, insured, and complete a full background check.

Your trainer will bring all the equipment you need for your workout.

Free phone consultation after you book your first session.
As seen in








The best personal trainers in Sacramento
Yi Feng
(1 reviews)
Yi Feng is the best trainer I have ever met. Training with Yi is a fulfilling experience, and if you stick with him, you will see results. I have been training with Yi for about a month now, as I had suffered a leg injury and wanted to work on my upper body to help assist my recovery when it was time to walk. Yi built a workout schedule accommodating my disability, and has greatly assisted me in my goal to get stronger. Yi is knowledgeable about the science behind physical training, and how all the muscles work together. He knows exactly what to do to train all these muscles, and will motivate you to make yourself better. He is also likable, and works hard to fulfill your training needs. Yi has made me stronger than I ever was before, and I have no doubt that he can help anyone get fit. I highly recommend Yi Feng as a trainer.
Train with Yi
Eric Sydnes
(1 reviews)
I have been training with Eric for several months now. I had decided I wanted to lose weight, get healthy in mind and body, and accomplish the specific goal of running my first 5k at 47 years old. Eric patiently encourages me while providing excellent coaching at every interval of my training as it progresses. He has never pressured or pushed me beyond what I could safely achieve. Because of Eric's patience, understanding, and realistic real world experience I have been able to achieve my goals, and am excited about setting new ones. I would recommend that anyone interested in wellness give Eric a call.
Train with Eric
Timothy Williams
I would say that my philosophy has a main focus of balance. I like my clients to be able to have a holistic and balanced workout plan that goes along with the goals that my clients and I have set for themselves. A balanced workout to me would be muscular strength and endurance, stability, mobility but mental strength as well. As a trainer I am working to help you get in shape and reach those goals but I also have a personal job to make sure my clients have mental strength because I feel it is just as important to physical strength. This would allow my client to have strength and courage to go to the gym on their own and stay consistent because a time should come where they no longer need my services. The clientele should be very broad and ranging from different body types as well as age but the philosophy would fit the mold for each person.


Train with Timothy
Danielle Hyzdu
My journey in fitness began with my own weight loss success after gaining 65 lbs during my pregnancy. Prior to becoming pregnant, I was athletic enough, but not enough to "bounce back" after baby. Frustrated with the remaining weight post-natal, I educated myself on how to change my diet and exercise regimen to generate adequate weight loss. Within 4 months, the additional 65 lbs melted off and I felt more confident than I ever had. People who watched my journey via social media or personal relationships began asking what I was doing and I was eager to help! I learned quickly that I was extremely passionate about helping others achieve their fitness and wellness goals. I became a certified trainer in August of 2013 through NCCPT, and became ACE certified in February of 2018. I have conducted numerous bootcamps, athletic events, and countless one-on-one training sessions over the years. I help clients manage their weight, diet, and mental perception to ensure they get the results they are looking for. You have to start somewhere, so request your free consultation today!
Train with Danielle
Hailee Richardson
Hi! My name is Hailee and I am an NASM certified personal trainer! What makes me unique as a trainer is that I am mobile. This means I bring the workout to you! I show up at your front door with my mat, foam roller, and whatever training equipment we need for your session that day. My car is full of dumbbells, medicine balls, kettlebells, resistance bands, stability balls, and so much more! The reason I like to keep so much equipment on hand is so no two workouts are the same. I like to switch up your workouts constantly, in order to keep the body guessing and promote weight loss. Each and every workout will be created just for you and I like to keep open lines of communication so I can find out what kinds of workouts you prefer. I like to know if you feel the workout was too hard, too easy, too complicated, etc. This is important to me because I want to find types of workouts you can enjoy (I know, "enjoy" is a relative term) so that you are more likely to meet your health and fitness goals in between our workout sessions. My goal as a trainer is to teach you the skills you need to create your own workouts and show you that you don't need a gym membership or fancy fitness studio to get in great shape! I like to get my clients to the point that they don't need a trainer because they know exactly what to do to keep meeting their fitness goals; although I also love when clients want to work with me long-term.
Depending on your goals, I typically give "homework" in between training sessions which usually includes workouts on your own time. I will tell you exactly what to do so that you aren't left guessing. I also offer nutritional guidance because nutrition is a HUGE part of weight loss. I like to take a look at your current diet and eating habits and help you to make healthy and sustainable changes. I usually prefer to make small changes one at a time so that you are more likely to be able to make these changes permanent. If you would prefer to reform your whole diet at once, we can do that as well; I have just found that it is usually more successful to do a little at a time. I also don't believe in completely depriving yourself of certain foods you love. I prefer moderation, healthy choices more than 80% of the time, and expending more calories than you take in.
I would love the opportunity to tell you more about my training philosophies and myself! We could sit down for a consultation so I can learn more about you and your goals and you can decide if you think we are a good fit. Please feel free to let me know if you have any questions or woud like to schedule a consultation! Thanks for checking out my profile!
Train with Hailee
Matthew Tartt
Everyone is different and every body doesn't function the same as the next, and therefore I do not believe in cookie cutter workouts and nutrition plans. Every workout will be tailored to suit your fitness level, health conditions, and fitness goals. I will be there every step of the way to help become the best version of yourself while keeping your internal health as my number one priority.

The number one thing is getting my clients' health back on track and making sure that they can improve their quality of life through fitness. My goal is to help my clients reach their goals in a timely manner but also helping them realize that it is a journey and does not happen overnight. There are no gimmicks and no fad diets with me. Just good old fashioned sweat and hard work and diet through whole foods with little to no supplements. The body you want is pointless if your internal health is at risk.
Train with Matthew
Colton Fuller
Expect work. Expect Fun. Expect sweat. Expect to feel great. Expect results. Changing lifestyle habits is not an easy switch. It is a process of growth. And I will guide you through every step of the way. With a BS in Exercise Science I have the "know how" to help you accomplish your fitness or performance related goals. Why wait on change?

I maintain a holistic, realistic, and scientific approach to fitness. Fitness should be a by product, a side effect, of a healthy lifestyle. A tree won't grow fruit unless it is in its natural setting. We are the only species that managed to create unnatural settings for ourselves. We eat food loaded with calories and void of nutrients, we play by sitting in front of a screen, we move around by sitting behind a wheel. We have created an environment where we cannot live as we were naturally meant to be. As a result we don't bear any fruit. The fruit of a healthy lifestyle is being fit. Eat well, sleep well, work hard, and play hard. Then you will bear some awesome fruit!
Train with Colton
Chasity Ciaramitaro
Chasity has been in the fitness industry since 2008. Her passion to help other achieve their fitness goals, is what drives her personal training career. Chasity's philosophy is that consistency with exercise and a clean diet are the keys to reaching your goals! Chasity has a Bachelor's degree from the University of Missouri Kansas City and has a background in dance and choreography. She has over 4 thousand sessions serviced. She is an NASM certified personal trainer, AFAA group exercise instructor and Zumba instructor and a NPC Figure Competitor. Chasity is a sponsored athlete through the Supplement Supersource in Kansas City, MO.

The difference between who you are and who you want to be, is what you do!
Train with Chasity
TJ Spragg
I do what most don't by bringing the gym to you! I travel to homes with 3, 6, and 12 month programs for resistance training, cardio training, and meal planning. I bring an incredible amount of motivation and will never let you give up until our goal together is met.

I believe that all of us were meant to move every single day, and some of us go days will little to no movement. My goal as your trainer is not only to move your body in all planes of motion daily, but to educate you on the benefits of doing so. Moving everyday will bring you the body you have always wanted.
Train with TJ
Are you a Sacramento trainer?
Get new clients. Changes lives.