Sacramento Personal Trainers. Delivered.
Find Your Trainer delivers you the best personal trainers in Sacramento.
Train with a vetted and certified personal trainer
anywhere - a gym, your house, office, hotel or outdoors.
How Find Your Trainer Works
Find Your Match
Find the perfect personal trainer near you based on your goals, your personality, your lifestyle and your body.
Train Anywhere
Work out with trusted and vetted local trainers at your home, building gym, outdoors, or the gym. We'll bring the equipment.
Book & Pay With Ease
Effortlessly book and pay for a training session directly from the trainer's profile.
The Best Personal Trainers in Sacramento
Sacramento's Top In-home Personal Trainers
Best of 2018 - Check out these highly rated in-home personal trainers in Sacramento
Yi Feng
(1 reviews)
Matthew Manus
Yi Feng is the best trainer I have ever met. Training with Yi is a fulfilling experience, and if you stick with him, you will see results. I have been training with Yi for about a month now, as I had suffered a leg injury and wanted to work on my upper body to help assist my recovery when it was time to walk. Yi built a workout schedule accommodating my disability, and has greatly assisted me in my goal to get stronger. Yi is knowledgeable about the science behind physical training, and how all the muscles work together. He knows exactly what to do to train all these muscles, and will motivate you to make yourself better. He is also likable, and works hard to fulfill your training needs. Yi has made me stronger than I ever was before, and I have no doubt that he can help anyone get fit. I highly recommend Yi Feng as a trainer.
Train with Yi
Eric Sydnes
(1 reviews)
I have been training with Eric for several months now. I had decided I wanted to lose weight, get healthy in mind and body, and accomplish the specific goal of running my first 5k at 47 years old. Eric patiently encourages me while providing excellent coaching at every interval of my training as it progresses. He has never pressured or pushed me beyond what I could safely achieve. Because of Eric's patience, understanding, and realistic real world experience I have been able to achieve my goals, and am excited about setting new ones. I would recommend that anyone interested in wellness give Eric a call.
Train with Eric
Timothy Williams
I would say that my philosophy has a main focus of balance. I like my clients to be able to have a holistic and balanced workout plan that goes along with the goals that my clients and I have set for themselves. A balanced workout to me would be muscular strength and endurance, stability, mobility but mental strength as well. As a trainer I am working to help you get in shape and reach those goals but I also have a personal job to make sure my clients have mental strength because I feel it is just as important to physical strength. This would allow my client to have strength and courage to go to the gym on their own and stay consistent because a time should come where they no longer need my services. The clientele should be very broad and ranging from different body types as well as age but the philosophy would fit the mold for each person.


Train with Timothy
Hailee Sutton
Hi! My name is Hailee and I am an NASM certified personal trainer! What makes me unique as a trainer is that I am mobile. This means I bring the workout to you! I show up at your front door with my mat, foam roller, and whatever training equipment we need for your session that day. My car is full of dumbbells, medicine balls, kettlebells, resistance bands, stability balls, and so much more! The reason I like to keep so much equipment on hand is so no two workouts are the same. I like to switch up your workouts constantly, in order to keep the body guessing and promote weight loss. Each and every workout will be created just for you and I like to keep open lines of communication so I can find out what kinds of workouts you prefer. I like to know if you feel the workout was too hard, too easy, too complicated, etc. This is important to me because I want to find types of workouts you can enjoy (I know, "enjoy" is a relative term) so that you are more likely to meet your health and fitness goals in between our workout sessions. My goal as a trainer is to teach you the skills you need to create your own workouts and show you that you don't need a gym membership or fancy fitness studio to get in great shape! I like to get my clients to the point that they don't need a trainer because they know exactly what to do to keep meeting their fitness goals; although I also love when clients want to work with me long-term.
Depending on your goals, I typically give "homework" in between training sessions which usually includes workouts on your own time. I will tell you exactly what to do so that you aren't left guessing. I also offer nutritional guidance because nutrition is a HUGE part of weight loss. I like to take a look at your current diet and eating habits and help you to make healthy and sustainable changes. I usually prefer to make small changes one at a time so that you are more likely to be able to make these changes permanent. If you would prefer to reform your whole diet at once, we can do that as well; I have just found that it is usually more successful to do a little at a time. I also don't believe in completely depriving yourself of certain foods you love. I prefer moderation, healthy choices more than 80% of the time, and expending more calories than you take in.
I would love the opportunity to tell you more about my training philosophies and myself! We could sit down for a consultation so I can learn more about you and your goals and you can decide if you think we are a good fit. Please feel free to let me know if you have any questions or woud like to schedule a consultation! Thanks for checking out my profile!
Train with Hailee
Matthew Tartt
Everyone is different and every body doesn't function the same as the next, and therefore I do not believe in cookie cutter workouts and nutrition plans. Every workout will be tailored to suit your fitness level, health conditions, and fitness goals. I will be there every step of the way to help become the best version of yourself while keeping your internal health as my number one priority.

The number one thing is getting my clients' health back on track and making sure that they can improve their quality of life through fitness. My goal is to help my clients reach their goals in a timely manner but also helping them realize that it is a journey and does not happen overnight. There are no gimmicks and no fad diets with me. Just good old fashioned sweat and hard work and diet through whole foods with little to no supplements. The body you want is pointless if your internal health is at risk.
Train with Matthew
Colton Fuller
Expect work. Expect Fun. Expect sweat. Expect to feel great. Expect results. Changing lifestyle habits is not an easy switch. It is a process of growth. And I will guide you through every step of the way. With a BS in Exercise Science I have the "know how" to help you accomplish your fitness or performance related goals. Why wait on change?

I maintain a holistic, realistic, and scientific approach to fitness. Fitness should be a by product, a side effect, of a healthy lifestyle. A tree won't grow fruit unless it is in its natural setting. We are the only species that managed to create unnatural settings for ourselves. We eat food loaded with calories and void of nutrients, we play by sitting in front of a screen, we move around by sitting behind a wheel. We have created an environment where we cannot live as we were naturally meant to be. As a result we don't bear any fruit. The fruit of a healthy lifestyle is being fit. Eat well, sleep well, work hard, and play hard. Then you will bear some awesome fruit!
Train with Colton
Chasity Ciaramitaro
Chasity has been in the fitness industry since 2008. Her passion to help other achieve their fitness goals, is what drives her personal training career. Chasity's philosophy is that consistency with exercise and a clean diet are the keys to reaching your goals! Chasity has a Bachelor's degree from the University of Missouri Kansas City and has a background in dance and choreography. She has over 4 thousand sessions serviced. She is an NASM certified personal trainer, AFAA group exercise instructor and Zumba instructor and a NPC Figure Competitor. Chasity is a sponsored athlete through the Supplement Supersource in Kansas City, MO.

The difference between who you are and who you want to be, is what you do!
Train with Chasity
TJ Spragg
I do what most don't by bringing the gym to you! I travel to homes with 3, 6, and 12 month programs for resistance training, cardio training, and meal planning. I bring an incredible amount of motivation and will never let you give up until our goal together is met.

I believe that all of us were meant to move every single day, and some of us go days will little to no movement. My goal as your trainer is not only to move your body in all planes of motion daily, but to educate you on the benefits of doing so. Moving everyday will bring you the body you have always wanted.
Train with TJ
Michael Parker
Michael designs progressive and results driven programs based on an individual's current condition level and ultimate goal. Each workout is intended to maximize results with a safe, effective and fun approach!


Train with Michael
The Sacramento FYT difference
Find Your Match
Our approach is different. We recommend personal trainers in Sacramento based on you. Your goals. Your schedule. Your location. Your lifestyle. After all, this is personal training.
Find Your Match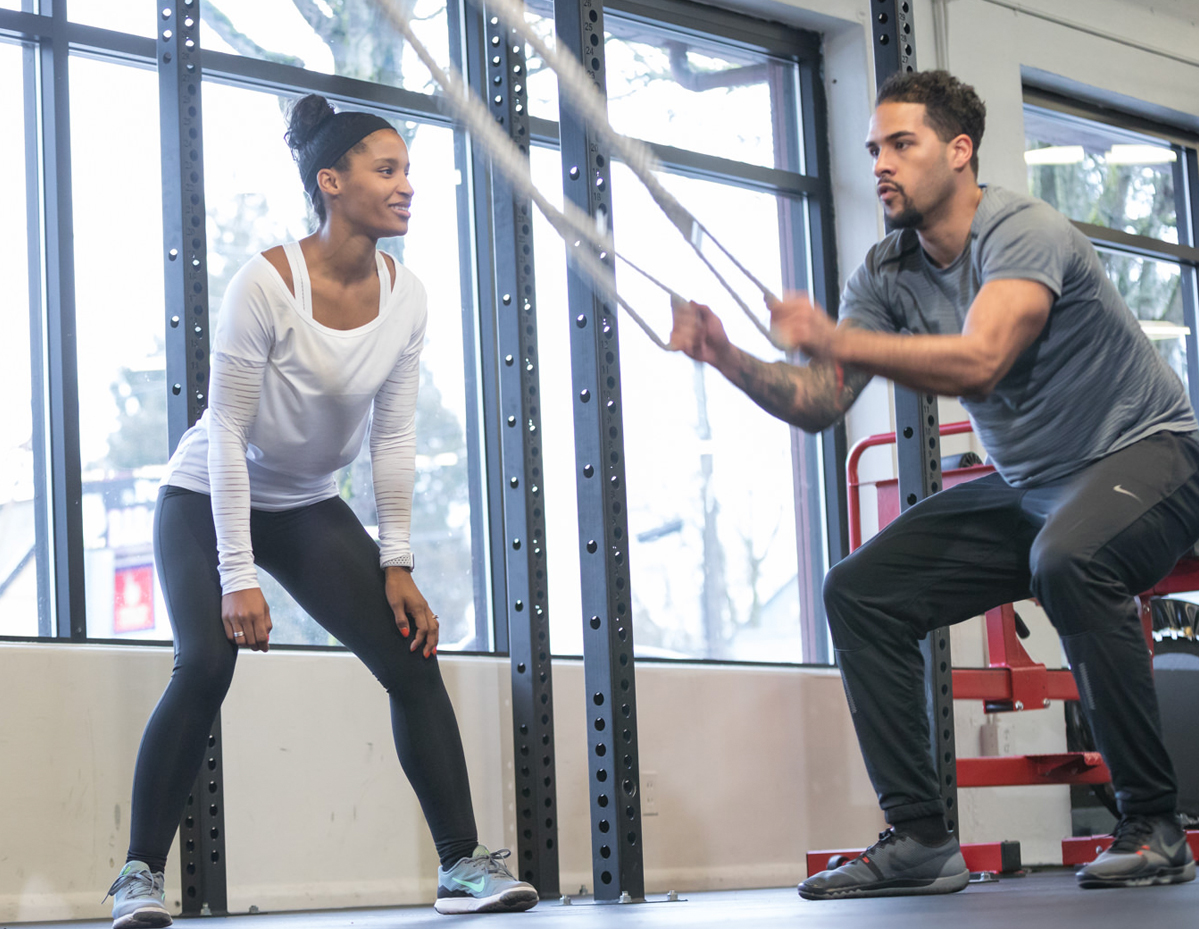 Find Your Trainer is proud to partner with the American Council on Exercise to achieve our shared mission to get people moving safely and effectively. With over 30 years of experience and over 70,000 professionals holding NCCA-accredited certifications, ACE continues to set the gold standard.
Learn More
Train In-Home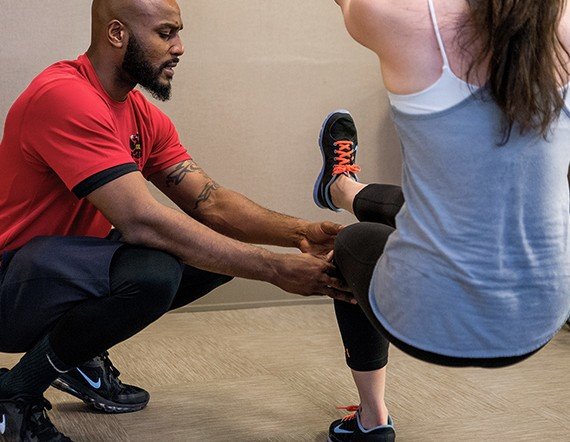 Our trusted and vetted Sacramento personal trainers will meet you at your home, office, hotel or at the park. Schedule when and where it's most convenient and comfortable for you. And we even bring all the equipment.
About In-Home Training
Simple & Affordable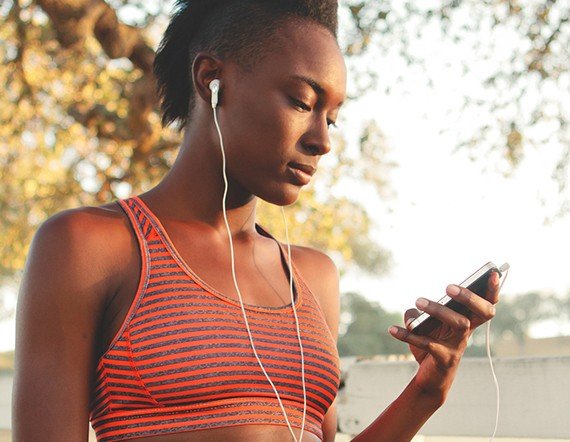 Search, schedule & pay for personal trainers in Sacramento all from your desktop or mobile device.No sales pitches and no back and forth. No memberships. No contracts. No expensive packages.
Trusted & Secure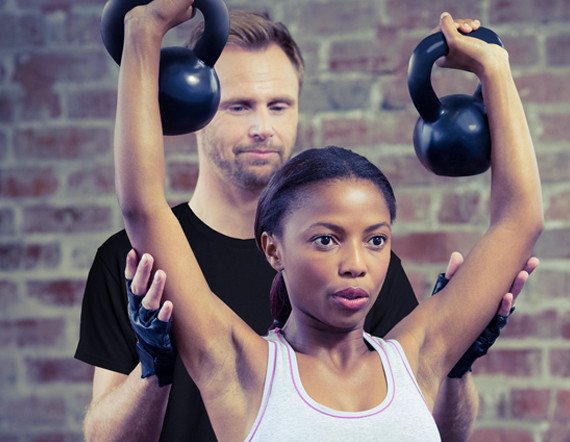 Pay securely and train safely with a vetted and insured Sacramento personal trainer.
WHY YOU NEED A PERSONAL TRAINER
Faster
"My trainer is committed to getting the most out of the workouts and to reach beyond what I'd otherwise do by myself."
-ERIC M.
Exercising with personal trainer is the fastest and most effective way to increase your strength, cardiovascular fitness, and lean body mass.1 Period.
Effect of supervised, periodized exercise training vs. self-directed training on lean body mass and other fitness variables in health club members. J. Strength Cond Res. 2014 Jul;28(7):1995-2006.
Stronger
"I've been challenged. I've exceeded what I thought were my capabilities. I'm stronger now than I've ever been. I've never felt better."
-PATTY D.
Do things you never thought possible. Run that race. Fit into clothes you love. Get ready for that big day. Feel stronger and healthier than ever.
Smarter
"I love the personalization I get with each workout. My trainer is flexible to work with and welcomed me at my level of fitness so I didn't feel intimidated. But my trainer also pushes me farther than I ever thought I could go."
-TIFFANY R.
The right personal trainer will observe where you're at and take you where you want to be with a tailor made plan to help you to achieve your goals based on your body and your lifestyle.
Safer
"I was educated on the value of proper form and technique and couldn't have gotten to the point I'm at without personal training."
-KEVIN T.
Personal trainers specialize in the sweet spot between knowing your limitations and pushing you to the next level. You will always be improving and focusing on thoughtful training as a means of staying injury-free.
...And Fun!
"Every workout is a little bit different so my body and brain don't have time to dread what's coming! It's fun and interesting and, most importantly, super effective and efficient."
-MAGGIE G.
We know what physical fitness is about more than a workout. In order to see the results, consistency is key. A trainer will keep your workouts fun and challenging so that you stay motivated to achieve your goals.
THESE THINGS COST ABOUT THE SAME AS A PERSONAL TRAINING SESSION
There are splurges and necessities. All of the below items are similar in price to a training session but won't make you feel half as good. Invest in yourself!
MOVIE TICKETS & POPCORN FOR TWO
DINNER OUT AT A RESTAURANT
12 Sacramento Personal Trainers
Specialties:
Core and Balance
Strength Training
Weight Loss
Certifications: CPR/AED
Training Locations: Amador City, CA - Burson, CA - Campo Seco, CA - Drytown, CA - Fiddletown, CA - Glencoe, CA - Ione, CA - Jackson, CA - Martell, CA - Mokelumne Hill, CA - Mount Aukum, CA - Pine Grove, CA - Plymouth, CA - Rail Road Flat, CA - River Pines, CA - San Andreas, CA - Sutter Creek, CA - Valley Springs, CA - Volcano, CA - Wallace, CA
1-on-1:
$69/hr
|
Partner:
$52/person
|
Small Group:
$23/person
30 minute power workout to speed metabolism and burn fat! Take the 90 Day Challenge with me and get in shape now!
Specialties:
Core and Balance
Strength Training
Weight Loss
Functional Training
Certifications: NASM Certified Personal Trainer
Training Locations: Davis, CA - North Highlands, CA - Sacramento, CA - West Sacramento, CA - Woodland, CA
1-on-1:
$69/hr
|
Partner:
$52/person
|
Small Group:
$23/person
The human body is capable of astounding feats of strength, power, and endurance, and it is designed to function pain-free throughout a full life. Making the decision to hire a personal trainer can be scary, but at its core it is a close partnership between professional and client. If you have the desire to make a positive change - if you want to lose weight, improve your athletic capabilities, relieve chronic back or joint pain, or if you simply want to look better naked - we will work as a team to create an enjoyable fitness program that is tailored and adjusted along the way to allow you to achieve your specific goals.

I take a science-based approach to fitness. There are too many trainers out there that train their clients the same way that they train themselves; some will even base their workouts off of what the latest fitness magazine says. Do you really want to pay for that? Most trainers take the "personal" out of "personal training" and that's a shame. I design your program based on a myriad of your personal characteristics. By taking into account everything from your age to your fitness level, your level of enthusiasm to your past experiences, we can create the right program for you. When you train with me you don't get randomized workouts or cookie-cutter plans, you get a personalized program that is tailored just for you. I make sure my clients are doing the correct exercises at the correct time and that they reach their goals both safely and punctually. No fad workouts, no drill sergeant mentality, just the right program JUST for you.
Specialties:
Nutrition
Strength Training
Weight Loss
TRX
Wellness
CrossFit
Certifications: NASM Women's Fitness Specialist, TRX Group Suspension Trainer, CrossFit Level 1, CPR/AED, NASM Certified Personal Trainer, Exercise Science, NASM Senior Fitness Specialist
Training Locations: El Dorado Hills, CA - Fair Oaks, CA - Folsom, CA - Granite Bay, CA - Orangevale, CA - Pilot Hill, CA - Rancho Cordova, CA - Represa, CA - Rescue, CA - Shingle Springs, CA
1-on-1:
$79/hr
|
Partner:
$59/person
|
Small Group:
$26/person
Hello! Thank you for taking the time to read more about me! I'm passionate for health, wellness and fitness but more importantly passionate for helping others change their lives by incorporating fitness and healthy nutritional habits into their daily routine. We all need a push, motivation, direction and encouragement when making a lifestyle change. Change is just not easy for many of us! I look forward to being that person for you! We will be on this journey together celebrating each accomplishment along the way! ~ Andrea