Wisconsin Personal Trainers. Delivered.
Find Your Trainer delivers you the best personal trainers in Wisconsin.
Train with a vetted and certified personal trainer
anywhere - a gym, your house, office, hotel or outdoors.
How Find Your Trainer Works
Find Your Match
Find the perfect personal trainer near you based on your goals, your personality, your lifestyle and your body.
Train Anywhere
Work out with trusted and vetted local trainers at your home, building gym, outdoors, or the gym. We'll bring the equipment.
Book & Pay With Ease
Effortlessly book and pay for a training session directly from the trainer's profile.
The Best Personal Trainers in Wisconsin
Wisconsin's Top In-home Personal Trainers
Best of 2017 - Check out these highly rated in-home personal trainers in Wisconsin
Michele French
(8 reviews)
Thank you, thank you, thank you! You were awesome and such a great motivator! I definitely couldn't have done it without you. You push me to do things I didn't dream of doing.
Train with Michele
Josh Kumosz
(5 reviews)
I've avoided working out most of my life because I have no idea where to begin in the gym. All the equipment is foreign, and when I muster up the courage to give anything a try I end up hurting myself. Josh has been incredibly helpful with my goals to get stronger. He is able to explain the benefit of every exercise and stays engaged the entire workout session. Josh also believes in a comprehensive approach to fitness and is really helpful with keeping me on task with the food I eat.
Train with Josh
John Bell
(3 reviews)
Michelle Marie
I had been struggling to lose weight and John's burn class helped me lose fast and feel so much healthier. Thank you. I definitely recommend you to everyone!
Train with John
Jim Derks
(1 reviews)
We have been working with Jim (and Jodie) for a month and cannot say enough about how life changing the experience has been. We went from stuck to the couch eating junk food to being excited for our work outs. We cannot find the time or motivation to go the gym but with Jim's help, we are excited and insprired to work hard and get healthy. Haven't eaten a veggie in years and have completed changed our relationship with food. Cannot say enough about how great training with Jim has been.
Train with Jim
John Hinson
I became a trainer to help others. I train clients with the philosophy of treating everyone as equals and giving my all to make them the best versions of them selves.
Train with John
Heather Trevarthen
As the heavy kid, I have felt what it's like to be trapped in a body I was not happy with as well as the personal and social stigma's that go with it. It's not an easy place to be. I strive to make my clients comfortable, show them that chance CAN happen, and celebrate their successes with them. It CAN get easier.

I strive for an exciting, yet informative, studio experience! There are so many ways to provide an effective and fun workout, it just takes a little communication to find out how I can best serve you and help you achieve your goals.

When I'm not in the studio, I am a mom of three beautiful girls in elementary school. I live just a hop, skip, and jump away so am very connected to the studio physically, mentally, and emotionally!

I thoroughly enjoy seeing our Ellipse family every day and always look forward to meeting our new guests! Please let me know how I can help YOU!
Train with Heather
Susan Retzlaff
I am a master trainer with over 12 years of experience who specializes in training that focuses on core strength, corrective exercise, flexibility and weight loss. My PASSION is to help individuals improve not only their appearance, but also their movement so they can lead the most active life possible. My programs are based on postural and movements assessments given in the first session to design a exercise program that is "Fit 4 You". This type of training allows you to break through fitness plateaus, lose weight, build core strength, which accelerates you to your next level of fitness. I BELIEVE your health is the most important gift you can give yourself and it is a pleasure for me to help you achieve that!

My emphasis is on "re-energizing the CORE muscles" that allow the body to move in the most efficient manner to lose weight, build strength and improve muscle balance. Being a Corrective Exercise Specialist, I prescribe a program based on postural and movement assessments to give you exercises "Fit 4 YOU".
Train with Susan
Herman Gilbert
Workouts individually designed to bring results you seek! Many clients enjoy my Boxing Mitt Drills and Kick Pad Drills, it's a Fantastic way to "Rev Up" the cardio portion of your workout while learning some self defense drills in the process. Working with clients from all fitness levels throughout the years, has given me a greater appreciation for becoming a personal trainer. Seeing some clients start at lower levels of fitness training then loving how they feel when they're able to take it up a few!

The shortest distance between two points is a straight line, there are NO SHORTCUTS!
Train with Herman
Victor Straw
Expect to do more than you thought possible if you train with me. Let me know your goal and I guarantee you will hit it and probably in a shorter amount of time than you realized possible.

I believe we all are "made to win". This is my motto. I will help get you there.
Train with Victor
The Wisconsin FYT difference
Find Your Match
Our approach is different. We recommend personal trainers in Wisconsin based on you. Your goals. Your schedule. Your location. Your lifestyle. After all, this is personal training.
Find Your Match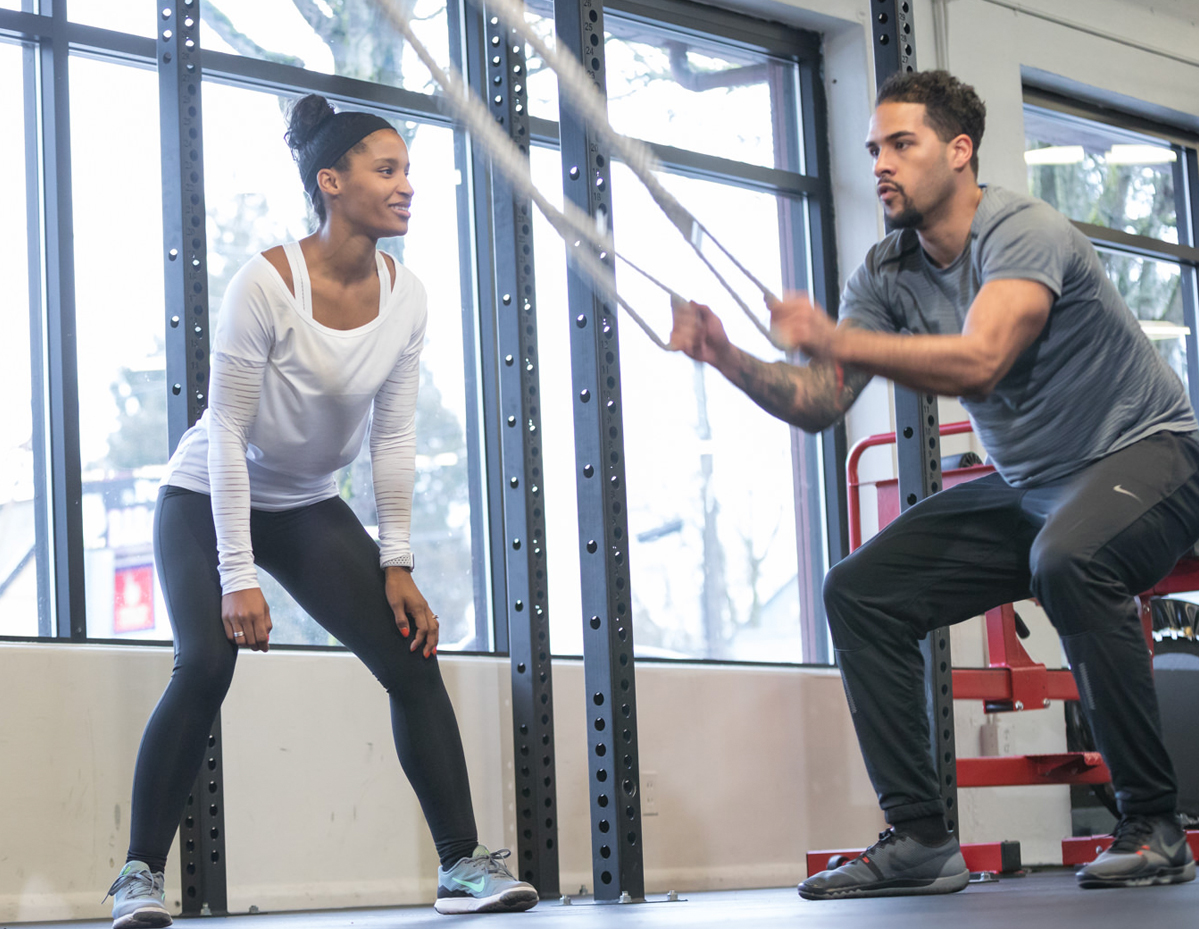 Find Your Trainer is proud to partner with the American Council on Exercise to achieve our shared mission to get people moving safely and effectively. With over 30 years of experience and over 70,000 professionals holding NCCA-accredited certifications, ACE continues to set the gold standard.
Learn More
Train In-Home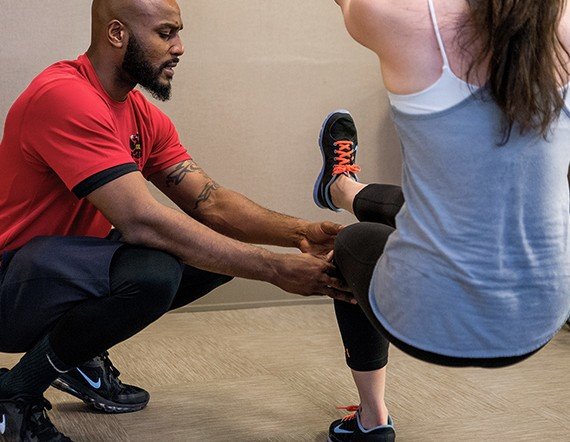 Our trusted and vetted Wisconsin personal trainers will meet you at your home, office, hotel or at the park. Schedule when and where it's most convenient and comfortable for you. And we even bring all the equipment.
About In-Home Training
Simple & Affordable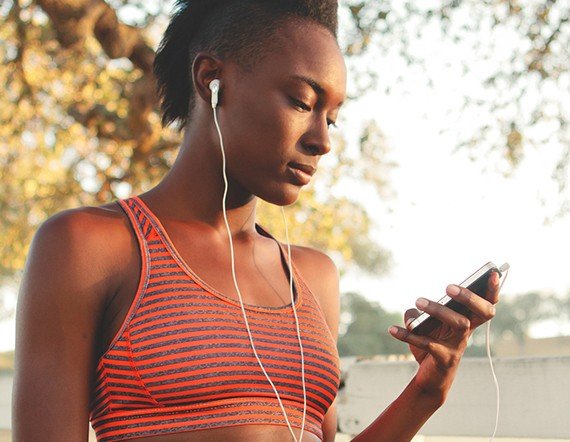 Search, schedule & pay for personal trainers in Wisconsin all from your desktop or mobile device.No sales pitches and no back and forth. No memberships. No contracts. No expensive packages.
Trusted & Secure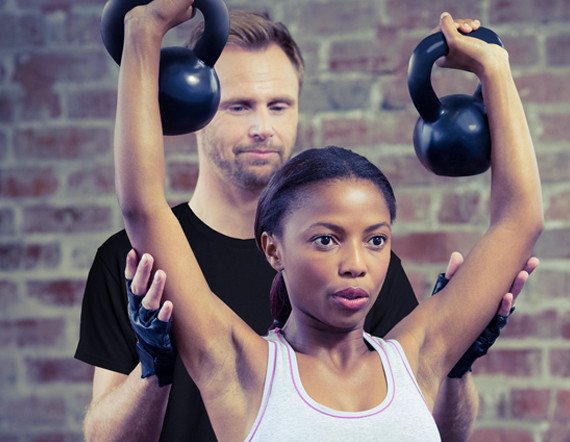 Pay securely and train safely with a vetted and insured Wisconsin personal trainer.
WHY YOU NEED A PERSONAL TRAINER
Faster
"My trainer is committed to getting the most out of the workouts and to reach beyond what I'd otherwise do by myself."
-ERIC M.
Exercising with personal trainer is the fastest and most effective way to increase your strength, cardiovascular fitness, and lean body mass.1 Period.
Effect of supervised, periodized exercise training vs. self-directed training on lean body mass and other fitness variables in health club members. J. Strength Cond Res. 2014 Jul;28(7):1995-2006.
Stronger
"I've been challenged. I've exceeded what I thought were my capabilities. I'm stronger now than I've ever been. I've never felt better."
-PATTY D.
Do things you never thought possible. Run that race. Fit into clothes you love. Get ready for that big day. Feel stronger and healthier than ever.
Smarter
"I love the personalization I get with each workout. My trainer is flexible to work with and welcomed me at my level of fitness so I didn't feel intimidated. But my trainer also pushes me farther than I ever thought I could go."
-TIFFANY R.
The right personal trainer will observe where you're at and take you where you want to be with a tailor made plan to help you to achieve your goals based on your body and your lifestyle.
Safer
"I was educated on the value of proper form and technique and couldn't have gotten to the point I'm at without personal training."
-KEVIN T.
Personal trainers specialize in the sweet spot between knowing your limitations and pushing you to the next level. You will always be improving and focusing on thoughtful training as a means of staying injury-free.
...And Fun!
"Every workout is a little bit different so my body and brain don't have time to dread what's coming! It's fun and interesting and, most importantly, super effective and efficient."
-MAGGIE G.
We know what physical fitness is about more than a workout. In order to see the results, consistency is key. A trainer will keep your workouts fun and challenging so that you stay motivated to achieve your goals.
THESE THINGS COST ABOUT THE SAME AS A PERSONAL TRAINING SESSION
There are splurges and necessities. All of the below items are similar in price to a training session but won't make you feel half as good. Invest in yourself!
MOVIE TICKETS & POPCORN FOR TWO
DINNER OUT AT A RESTAURANT