The best way to find
a personal trainer.
Period.
Wisconsin's best vetted and insured personal trainers delivered to your home, park, or building gym.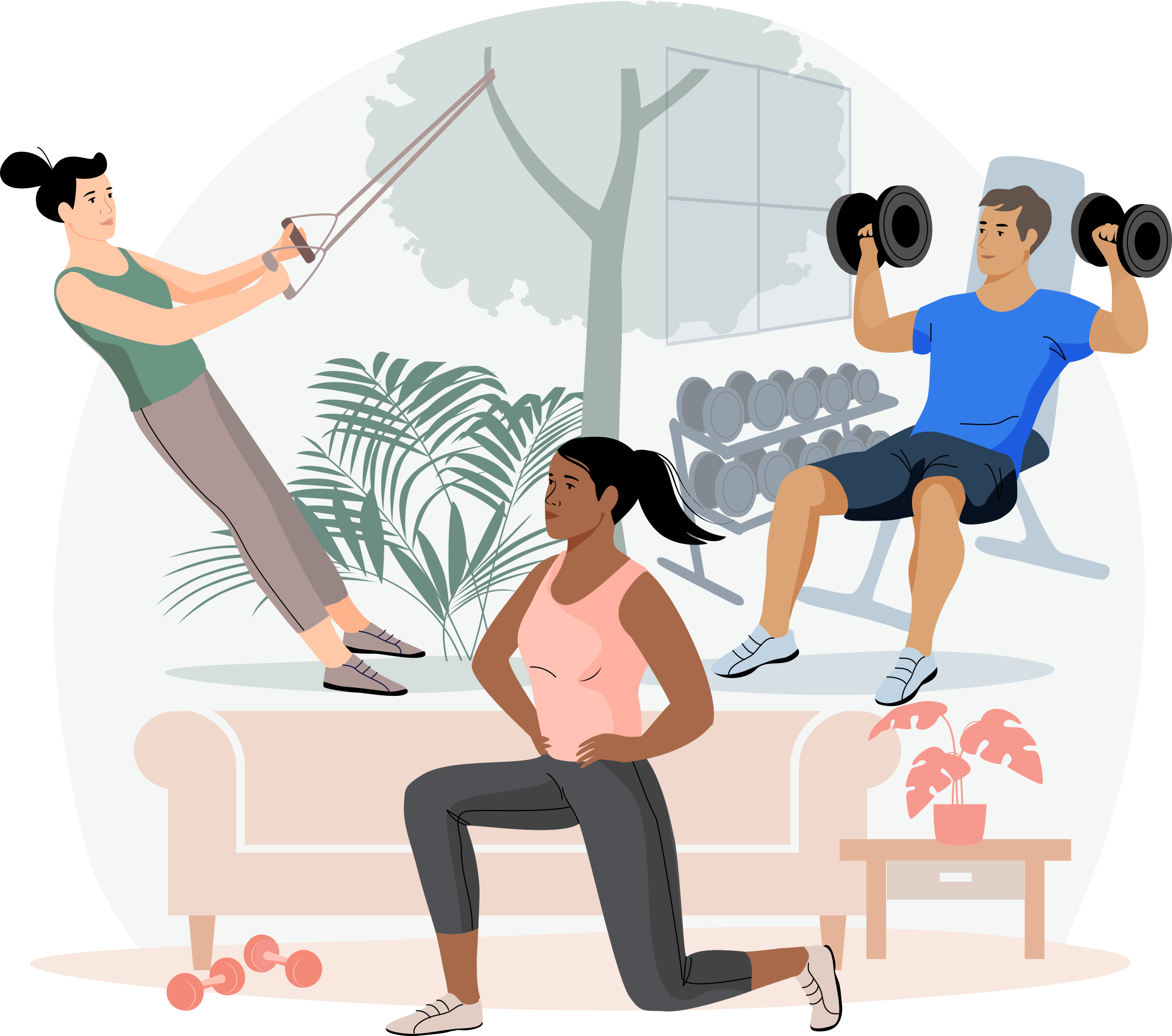 Now is the time to invest in your health.
Find Your Trainer makes getting fit simple.
Exercise where you want, when you want.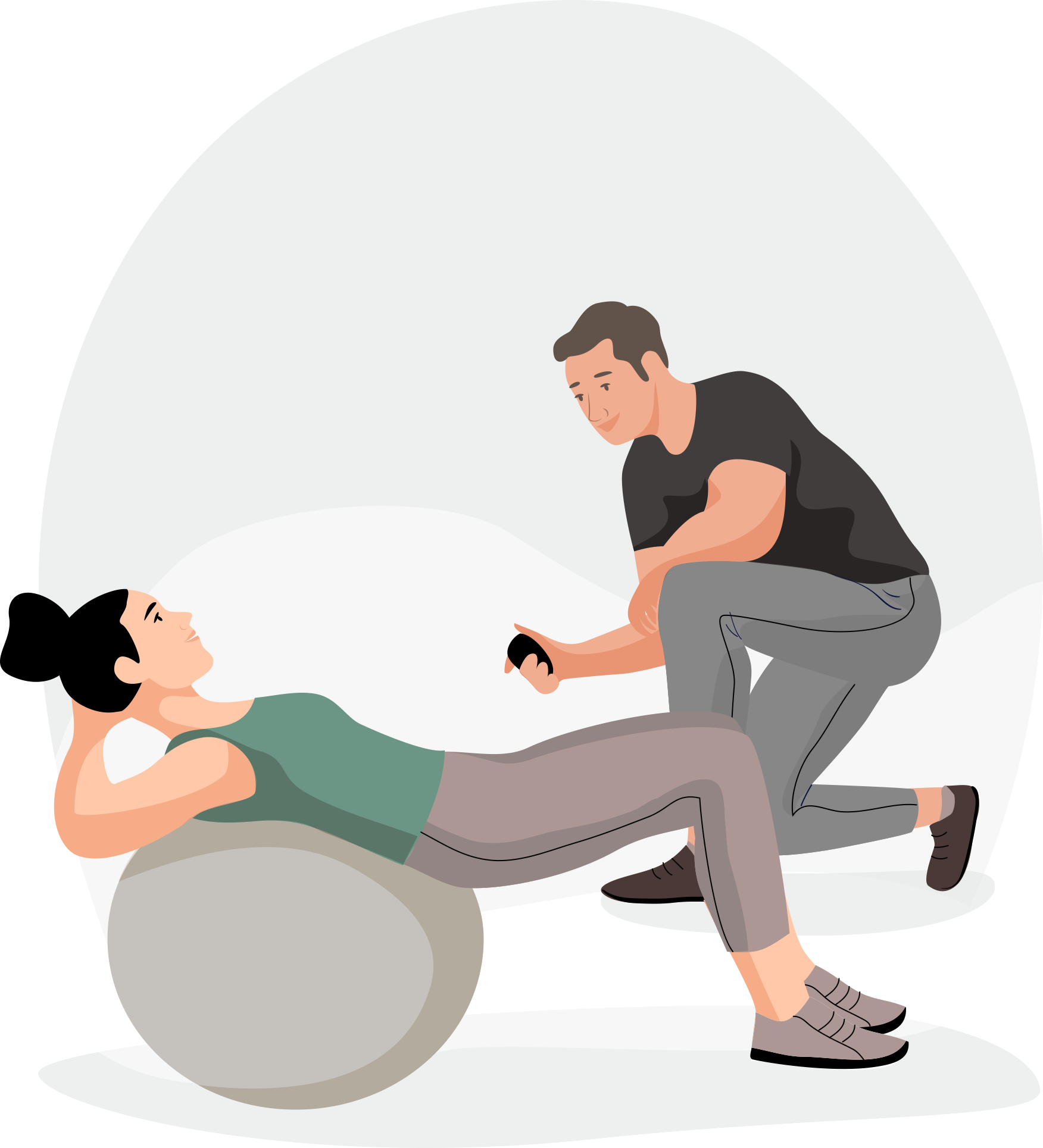 Let's face it, getting in shape can be hard. Our Wisconsin personal trainers will create a personalized workout plan, show you what to do, and support you every step of the way. We are committed to your long-term success.

FYT Pros have helped thousands of people just like you.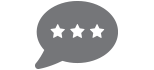 Read bios and reviews of personal trainers in Wisconsin and pick the perfect one for you.
Wisconsin personal trainer reviews

Personalized
I purchased a package for my mother remotely. Brooke has been very accommodating with my mother's needs and my arrangements. She personalized the fitness program to meet the physical needs for my mother's lifestyle change. I recommend Brooke.

Meghan
She is terrific and is helping me a lot.

Great Site.
Great site. Found a great trainer to help me achieve my goals.

high convenience
The site was easy and setting up a trainer that personally works around your schedule and location is perfect for what I need!

Find Your Trainer has been a great experience!
Finding and working with a trainer has been so easy through this site. No regrets!

Kristen Lane
Kristen is a great trainer and coach.

Great trainer!!
I highly recommended ruslana! I've done 1 session so far and it is nice to have a trainer that focuses on your needs and ability's. I'm only a beginner so it was nice having her break down how to target the areas I'm trying to improve!

Always punctual, prepared with a
Always punctual, prepared with a good plan, patient with me!

Great trainer
Annika is really wonderful. She understands what I need help with and is great at explaining why each exercise is useful. She is smart, lively, a joy to work with!!
How it works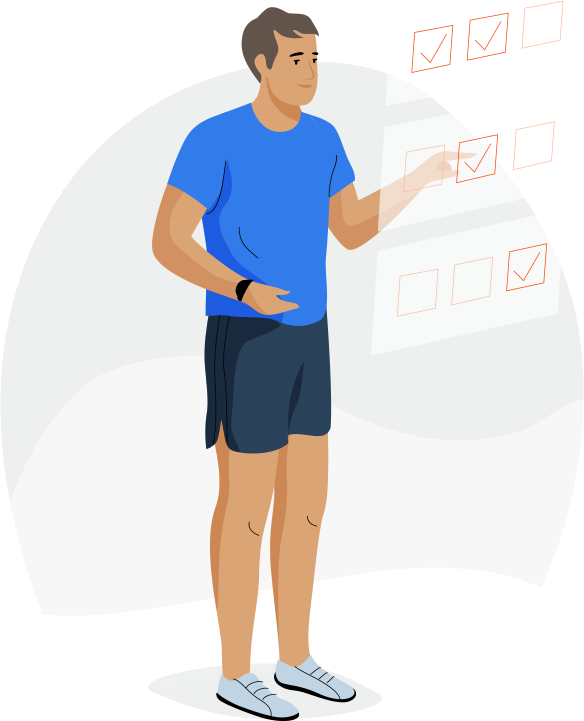 1. Take the quiz
Get matched & pick the
perfect local Wisconsin trainer for you.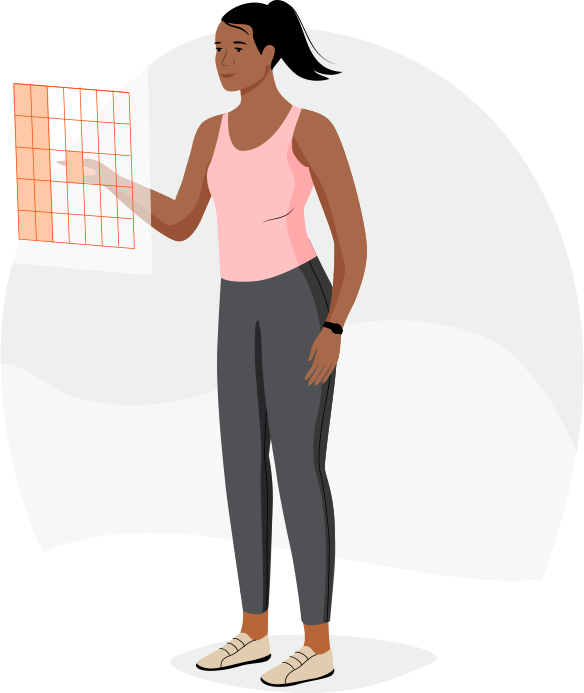 2. Book your session
Pick a time &
securely pay online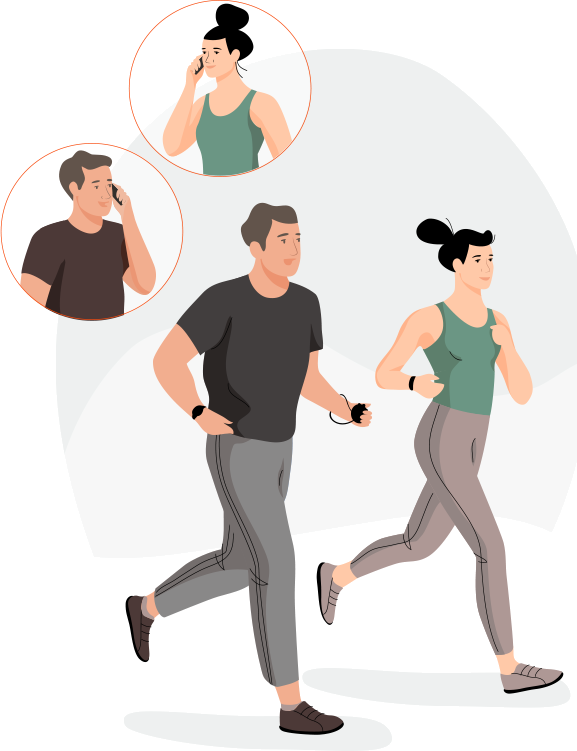 3. Get FYT !
Schedule your free phone
consultation & start working out!
The FYT promise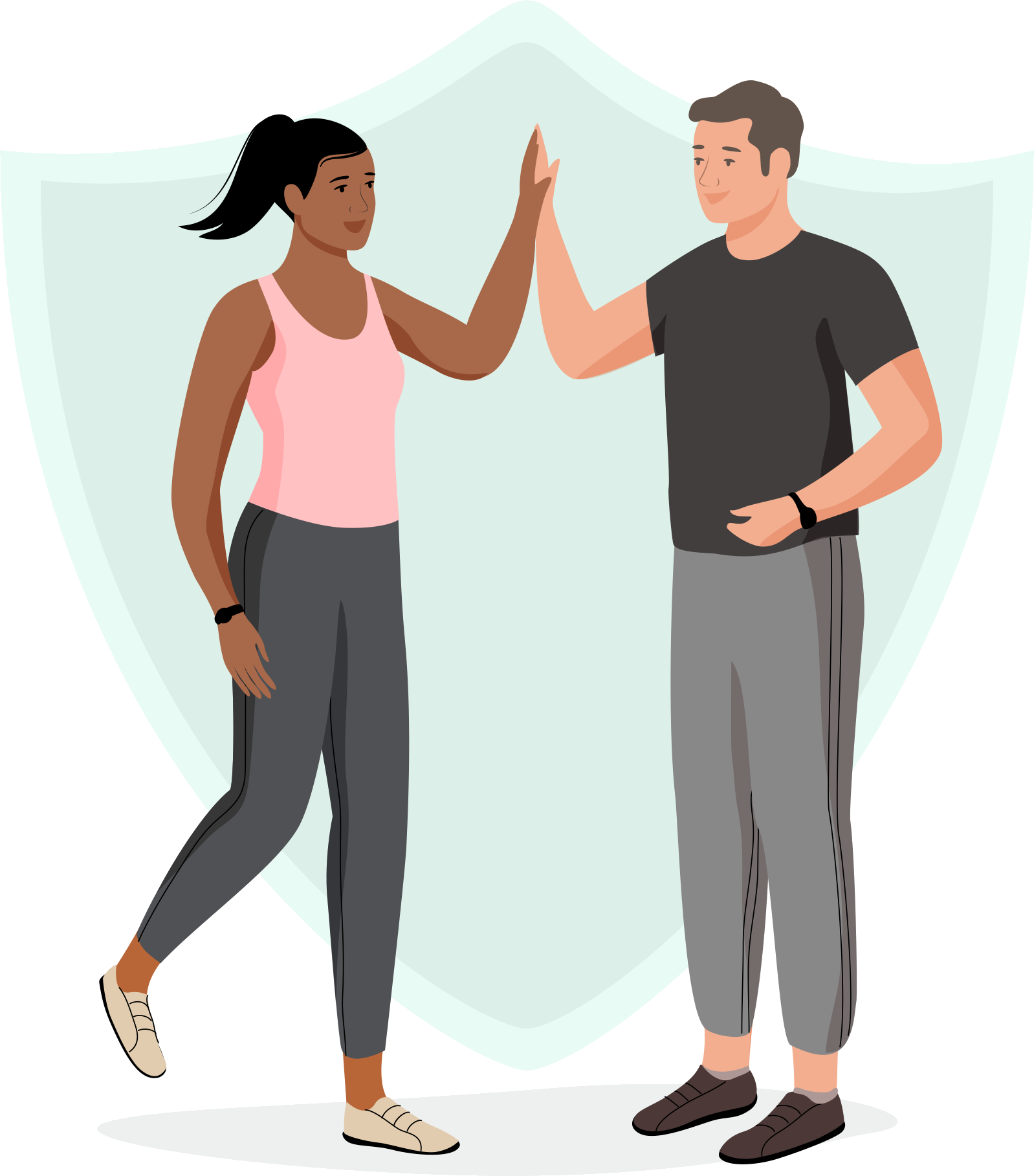 FULL money back guarantee after your first session if it isn't the BEST exercise experience you've ever had!

Always be supported. Never judged.

All FYT Pros are certified, insured, and complete a full background check.

Your trainer will bring all the equipment you need for your workout.

Free phone consultation after you book your first session.
As seen in








The best personal trainers in Wisconsin
Michele French
(8 reviews)
Thank you, thank you, thank you! You were awesome and such a great motivator! I definitely couldn't have done it without you. You push me to do things I didn't dream of doing.
Train with Michele
Josh Kumosz
(5 reviews)
I've avoided working out most of my life because I have no idea where to begin in the gym. All the equipment is foreign, and when I muster up the courage to give anything a try I end up hurting myself. Josh has been incredibly helpful with my goals to get stronger. He is able to explain the benefit of every exercise and stays engaged the entire workout session. Josh also believes in a comprehensive approach to fitness and is really helpful with keeping me on task with the food I eat.
Train with Josh
John Bell
(3 reviews)
I had been struggling to lose weight and John's burn class helped me lose fast and feel so much healthier. Thank you. I definitely recommend you to everyone!
Train with John
Jim Derks
(1 reviews)
We have been working with Jim (and Jodie) for a month and cannot say enough about how life changing the experience has been. We went from stuck to the couch eating junk food to being excited for our work outs. We cannot find the time or motivation to go the gym but with Jim's help, we are excited and insprired to work hard and get healthy. Haven't eaten a veggie in years and have completed changed our relationship with food. Cannot say enough about how great training with Jim has been.
Train with Jim
John Hinson
I became a trainer to help others. I train clients with the philosophy of treating everyone as equals and giving my all to make them the best versions of them selves.
Train with John
Heather Trevarthen
As the heavy kid, I have felt what it's like to be trapped in a body I was not happy with as well as the personal and social stigma's that go with it. It's not an easy place to be. I strive to make my clients comfortable, show them that chance CAN happen, and celebrate their successes with them. It CAN get easier.

I strive for an exciting, yet informative, studio experience! There are so many ways to provide an effective and fun workout, it just takes a little communication to find out how I can best serve you and help you achieve your goals.

When I'm not in the studio, I am a mom of three beautiful girls in elementary school. I live just a hop, skip, and jump away so am very connected to the studio physically, mentally, and emotionally!

I thoroughly enjoy seeing our Ellipse family every day and always look forward to meeting our new guests! Please let me know how I can help YOU!
Train with Heather
David Shamsi
My name is David Shamsi and I have a passion for helping people figure out what it is they like to do that gets them moving. I am a US Army Ranger and have over 17 years experience training functional fitness to all sorts of people. I will help you find a routine that is enjoyable and can fit any lifestyle.
Train with David Aubrey Stetter-Hesselberg
I discovered my passion for all things health and wellness early in my 20's and, now, as a 'mature' woman in my early 30's, I can say that I gratefully living in a constant space of self-growth and -development. I truly believe that many of the answers we seek lie within each of us. Sometimes it simply takes a safe space to explore those inner teachings and mull over the responses with an open-minded, loving, and compassionate human being.

One of the most fascinating benefits of self-growth is how doing so makes you feel more in touch with everything around you. An aligned and mindful human being is able to see life as an experience and stay curious with the process. This alignment takes place in all dimensions of our health—emotional, spiritual, and physical. To get to a place of non-judgment and acceptance, we must first accept ourselves and pour every ounce of energy we have into creating the most sacred space in which to continue this growth. All experiences in life can be limited or limitless based on the health of the skin we live in and the spirit we carry. I am honored to work with you in this never-ending process of change.
Train with Aubrey
Dawn-Marie Miller
Playing sports my whole life and serving 8 years in the military really piqued my interest in fitness. After getting out of the military following 2 combat deployments, I decided to start training for bodybuilding competitions. I am an actively competing figure competitor at NPC shows. I have a daughter who keeps me on my toes and have friends in all different careers including law enforcement and community service roles. I know the importance of maintaining your health in those areas of life as well as how it makes a difference in parenting and daily life. I believe everyone has room to grow in the area of health and wellness and I love meeting people and hearing what their goals are.
Train with Dawn-Marie
Are you a Wisconsin trainer?
Get new clients. Changes lives.