Alabama Personal Trainers. Delivered.
Find a Personal Trainer in Alabama
Find Your Trainer delivers you the best personal trainers in Alabama.
Train with a vetted and certified personal trainer
anywhere - a gym, your house, office, hotel or outdoors.
What Our Clients Are Saying
The Best Personal Trainers in Alabama
Alabama's Top In-home Personal Trainers
Best of 2017 - Check out these highly rated in-home personal trainers in Alabama
Brad Pugh
(21 reviews)
ShapingU PT is the best thing that has ever happened to me! Brad is wonderful! I have already seen results in a short period of time, and I look forward to what's ahead! :-)
View full profile
Chris Kizziah
(1 reviews)
Chris is one of the most knowledgeable trainers I have ever worked with!!!! This is my 3rd month I'm down 30lbs and about to already reach my goal!!!! I do not plan on stopping anytime soon! If you want the very best in Birmingham ENG1INE is the place to go!!
View full profile
Georjann Lee
Want to start an exercise program but intimidated by the gym? I offer one on one private training sessions in my home gym. Clean environment and no need to feel overwhelmed by equipment and whose watching. You will build confidence in your self and learn how to live a healthy and active lifestyle. We will design a workout that made specifically for you and your fitness needs. Even if you're experienced and need something different for your workouts I can help you. Prior to signing up with me, I will need to get information from you regarding health history, fitness assessment, if needed a medical release form, and a contract signed. I can email you these forms or meet with you at a mutually convenient place.

There is no such thing as the perfect body. Learn to work with what you have. Your body is your greatest asset; take care of it and it will take care of you.
View full profile
Prateen Patel
Educated(B.S. Exercise Science) and highly motivated certified personal trainer with over 5 years experience in designing and monitoring exercise programs based on client needs, goals, abilities, nutrition, and anatomy. Directed various boot camps and spin classes at collegiate gymnasiums. Proven ability to apply useful, tactful, and safe advice to clients regarding their fitness program and related equipment. Strong understanding of functions and vital processes of the human body. Highly motivated, energetic, and always encouraging clients to reach maximum performance. Apply solid communication and interpersonal skills when interfacing with clients on their progress and problems. Able to administer client health history questionnaires and interpret physical assessment data. Knowledgeable about setting up, calibrating, and demonstrating exercise equipment. Successfully obtained numerous private clients with 100% satisfaction rate.


View full profile
TJ McCord
I aim to challenge you and bring the absolute best out of you in every session. I believe that good health and fitness is a life style not a light switch. I will educate you on how to continue to live a healthy lifestyle when we are done training. My motto is "Looking Good For the Health of it! Can't wait to get started! See you soon.

I believe that fitness is a lifestyle and not a light switch. America is the unhealthiest country in the world, and I feel that I am obligated to spread my knowledge to create a healthier nation.
View full profile
Mindy Waldie
I will support you by providing guidance and holding you accountable. I will be there to push you, challenge you and help you achieve things with your body you never thought you could. Fitness should be fun as well as functional. Your workout should be tailor made just for YOU and your goals.
View full profile
China Antoine
I am a certified personal trainer who values achieving attainable goals through innovative and fun ways while challenging your mind, body and soul.

The harder you train, the easier life is
View full profile
Mary-Aileen McLemore
This Time Is The Last Time You "Start Again"! Why Hire a Trainer? Chances are you have been inconsistent with your exercise routine. You are not alone! Many people do so and the reason is often simple- they have yet to find a program that is enjoyable for the long term. This can change. Through my guidance and creativity we will discover healthy foods and exercise you really "DO" like! Medicine and exercise balls, Pilates, resistance bands, free weights, body weight, plyometrics- my arsenal is never dull and always changing! My personal training service gives you the extra push that you will never give yourself. It's that "push" that makes the body change. It is a small amount of money to pay to get the body you've always wanted and to reap life long health benefits. My specialties: weight loss and muscle gain sold injuries - I. e. knees, shoulders senior mobility, strength, balance teen girls - body image and eating habits general lifestyle overhaul!


View full profile
Josh Mosner
We will train specifically towards your goals. My training is very goal oriented because everyone is so different. Whether you are an athlete prepping for a competition or the average person just looking to improve health, that is what we will work towards. Nutrition is KEY, and I will be there with you every step of the way to help you change your way of eating to reach your goals.

Every one is different so my philosophy with each client is different. I train people based on their goals and help them reach their goals through training and nutrition.
View full profile
FYT's Featured Alabama Personal Trainer
Brad Pugh
We also have a location at Shaping U Fitness, 96 Hinds Street, Pelham, AL 35124.
Brad Pugh, Owner and Founder of Shaping U Personal Training Services, has been committed to teaching body shaping techniques with functional resistance training equipment, Body-weight Movements, and free weights that reshape and sculpt your muscles for long lasting fitness and natural beauty increasing your motivation and concentration regardless of your age.

A little about Brad Pugh and why you should choose his personal training services. Brad specializes in toning and weight management and will offer the services of designing individual meal plans and will be available to design an exercise program to help you safely meet your fitness goals.

Experience & Credentials For Brad Pugh

Owner and President of Shaping U Personal Fitness (16 Years)
Nationally Certified with the National Federation of Professional Trainers (NFPT)
1st Class Certification out of 3 Classes (14 Years)
20 plus years weight training experience
16 plus years Personal Training
Voted Birmingham's Best Personal Trainer-(Runner Up)- September 2010
Voted Birmingham's Best Gym (Finalist) – September-2012
Meet the Expert Personal Trainer for Personal Fitness & Training



More About Brad…..

Often described by others, "as enriched with a kindred spirit who has the capability of touching everyone he embraces with a positive outcome". Surrounding himself with an array of friendships from all walks of life, people seem to gravitate towards him. Brad personally believes it is because he is a sincere straight-up individual who treats everyone with kindness and respect.

Standing 6'3 his weight ranges between 210-225 lbs striving to stay lean and fit year around. Having taken a three year break in the gym a few years ago, Brad gained 30 plus lbs of fat. Unhappy with his appearance and concerned for his health, Brad changed his eating habits and nurtured his body back to health, Brad understands how hard it is to get moving in the right direction and that is why Brad has committed himself to assisting others.

Brad tells his clients….."Together, we will meet your personal fitness goals as long as you do exactly what I advise you to do. The results will be the most satisfying feeling of accomplishment you can ever feel. It will motivate you to improve in other areas of your life as well. It takes a few sessions for my clients to get accustomed to working out and for me to be certain the client understands the exercises."

"I love what I do and take my business very seriously." "Your fitness and health goals are my number one concern!" So if you are ready for Brad Pugh to Shape You! Then just schedule a FREE consultation with Brad! "ONE OF THE BEST INVESTMENTS YOU CAN MAKE IS IN YOUR HEALTH AND FITNESS!"
~ Brad Pugh




THESE THINGS COST ABOUT THE SAME AS A PERSONAL TRAINING SESSION
There are splurges and necessities. All of the below items are similar in price to a training session but won't make you feel half as good. Invest in yourself!
MOVIE TICKETS & POPCORN FOR TWO
DINNER OUT AT A RESTAURANT
More Alabama Personal Trainers
The Alabama FYT Difference
Find Your Match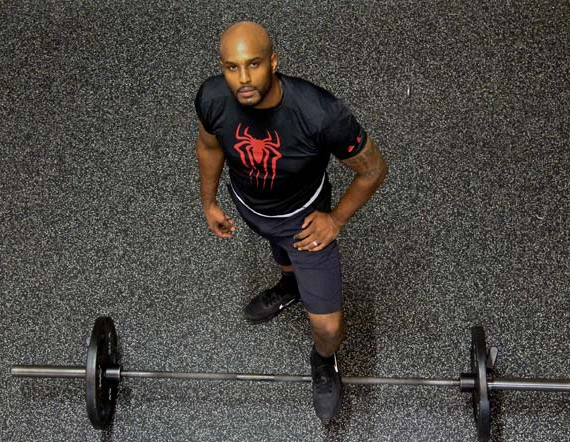 Our approach is different. We recommend personal trainers in Alabama based on you. Your goals. Your schedule. Your location. Your lifestyle. After all, this is personal training.
Find Your Match
Train In-Home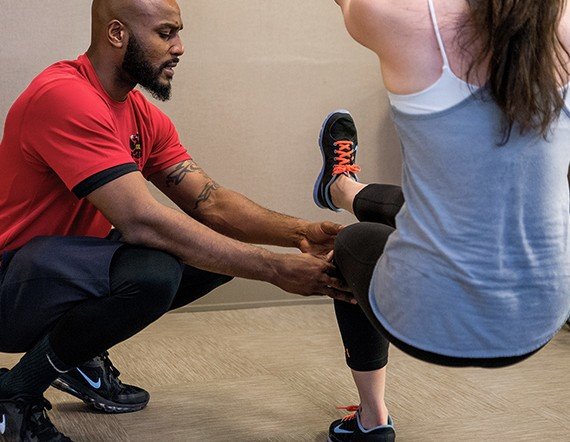 Our trusted and vetted Alabama personal trainers will meet you at your home, office, hotel or at the park. Schedule when and where it's most convenient and comfortable for you. And we even bring all the equipment.
About In-Home Training
Train With Friends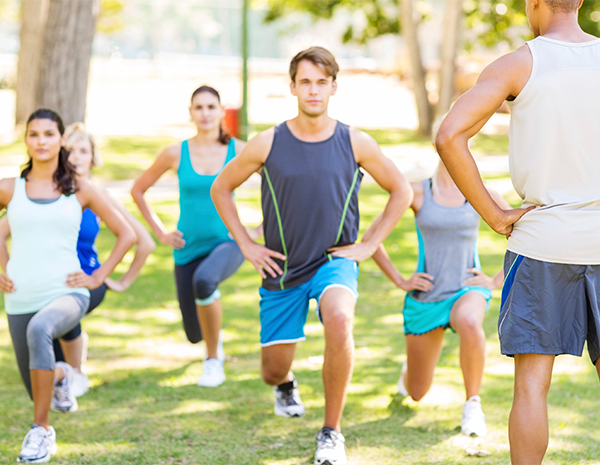 Train with a partner or up to 5 of your friends with Partner & Small Group Training session options. A Alabama personal trainer comes right to your door! Split the cost, have fun, and bring new meaning to the phrase "squad goals".
About Partner & Small Group Training
Train at Top Gyms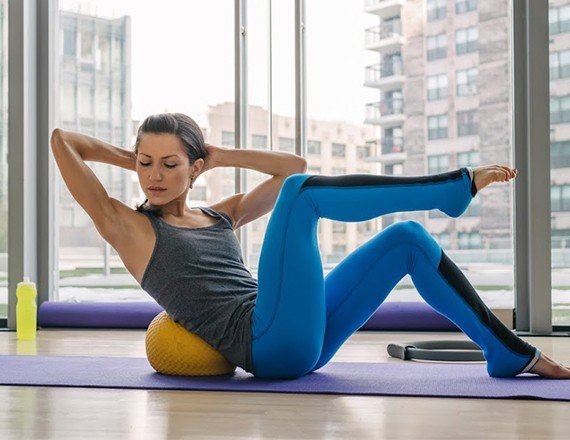 We've partnered with the best personal training gyms in Alabama so you can train at the top gyms and studios in the city. You never need a gym membership to book a personal training session.
Simple & Affordable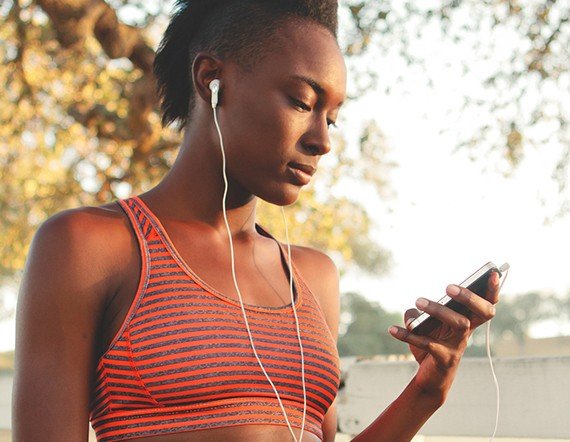 Search, schedule & pay for personal trainers in Alabama all from your desktop or mobile device.No sales pitches and no back and forth. No memberships. No contracts. No expensive packages.
Trusted & Secure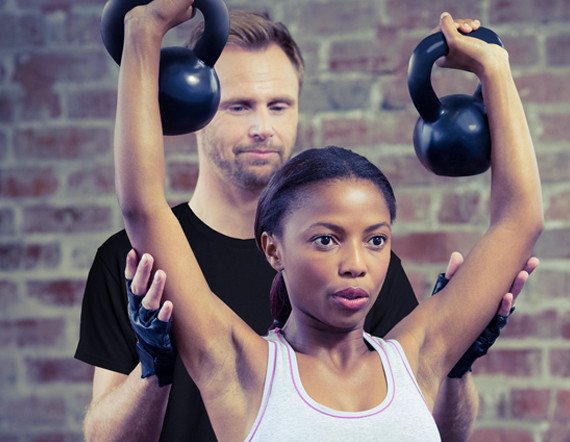 Pay securely and train safely with a vetted and insured Alabama personal trainer.
Previous
Next