Arlington Personal Trainers. Delivered.
Find Your Trainer delivers you the best personal trainers in Arlington.
Train with a vetted and certified personal trainer
anywhere - a gym, your house, office, hotel or outdoors.
How Find Your Trainer Works
Find Your Match
Find the perfect personal trainer near you based on your goals, your personality, your lifestyle and your body.
Train Anywhere
Work out with trusted and vetted local trainers at your home, building gym, outdoors, or the gym. We'll bring the equipment.
Book & Pay With Ease
Effortlessly book and pay for a training session directly from the trainer's profile.
The Best Personal Trainers in Arlington
Arlington's Top In-home Personal Trainers
Best of 2018 - Check out these highly rated in-home personal trainers in Arlington
Shane LaRonde
Hi my name is Shane and I am a certified personal trainer through National Academy of Sports Medicine. I have 10 years of experience in sports and training. I grew up learning from the best, professional baseball players and professional baseball coaches. I played college baseball at Cisco College and Abilene Christian Univeristy where I also learned from the some of the most elite coaches and professional players. During my college career I suffered an arm injury which lead me to gain a few years of knowledge and experience in the sport rehabiliation field from TMI sports medicine. I am also a weight loss success story having lost 50 lbs my freshman year of college. I have completed all the Insanity programs.

Although I am a senior in college with my major in Nutrition I was originally majoring in exercise science for a year and a half where I learned a great deal about fitness and the science behind it.

I became a nutrition major because my passion is to help others get on the right path towards wellness and I would like to share my knowledge and experience to help my clients achieve their fitness goals.
Train with Shane
Alexis Johnson
My name is Alexis Johnson and I am more than a personal trainer. I am your on demand, reliable workout partner. There will never be a workout that I don't complete with you. I've worked with everyone from the super athlete to the person who is just starting. I got into fitness because it was the perfect to combine two of my passions, helping people and working out. You are not only gaining a workout partner, but you are also gaining a friend. A typical hour long session will be broken be split into conditioning and strength training segments, with flexibility and balance training in between. My goal is to increase a client's overall health, while also addressing their specific goals. If you're ready to work hard and are willing to push yourself past your comfort zone, you're the perfect client for me.
Train with Alexis
Beau Baker
Hello, everyone! I am simply a personal trainer looking to improve the health and wellness of as many people as possible. I learned pretty early on in life the value of being in good health after surviving cancer at a young age. It taught me how good it can feel and how important it really is to lead an active lifestyle. I'm pretty flexible when it comes to my session layouts and scheduling. Please contact me if you're interested in losing weight, gaining strength, improving your cardiovascular fitness, etc. I can't wait to hear from you and help you achieve your goals!
Train with Beau
James Williams
I began exploring weight training as a means to increase strength and to enhance my own sports performance. Even after my collegiate wrestling career ended I stayed passionate about maintaining a high level of physical fitness.

Getting stronger changes everything - not only the physical changes but also an increased confidence and quality of life can be gained. No two fitness journeys are the same, but we all have something valuable to gain from getting leaner, fitter, and healthier.

I look forward to helping my clients accomplish whatever training goals they may have, as well as overcoming the challenges they face on the way.
Train with James
Michael Mendelsohn
Focused and Determined individual that WILL get you the GOALS desired. There is no 2nd place when training with in my program. This country has no room for anything besides 1st place results. With my KNOWLEDGE and your WANT TO we will be heading to the finish line with a HEALTHIER YOU! Cooper Institute Certified- CPT-PT

TRAIN to WIN!
Train with Michael
Max Gutierrez Jr
When you train with me, you can expect me to put every bit of passion I have into your programs. This means digging deep to your "why" so that we can focus on what brought you into the gym to begin with. You can expect my assistance and availability both inside and outside of the gym. If you need me to check in with you from time to time while we are not training, I will do that. When you train with me, you can expect to have a good time while learning your way around the gym as I show you how to master the art of exercise and gain confidence in the process. I think having fun in the gym is important. However, my primary focus and concern is getting you results. So as the results oriented personal trainer I am, you can also expect to be held accountable to your goals for optimal results. When you train with me, you will be getting book smarts- the education I posses from the National Academy of Sports Medicine as well as the street smarts-over ten years of personal experience. I have been down the road of having lost weight, losing over 50 pounds and 18 percent body fat. It is my aspiration to share with you the knowledge and experience I have gained over the years in order to ensure your fitness success while enjoying the journey along the way. Ultimately, when you train with me, you should expect to encounter little to no guesswork, Practical Solutions, Maximum Results.


Train with Max
The Arlington FYT difference
Find Your Match
Our approach is different. We recommend personal trainers in Arlington based on you. Your goals. Your schedule. Your location. Your lifestyle. After all, this is personal training.
Find Your Match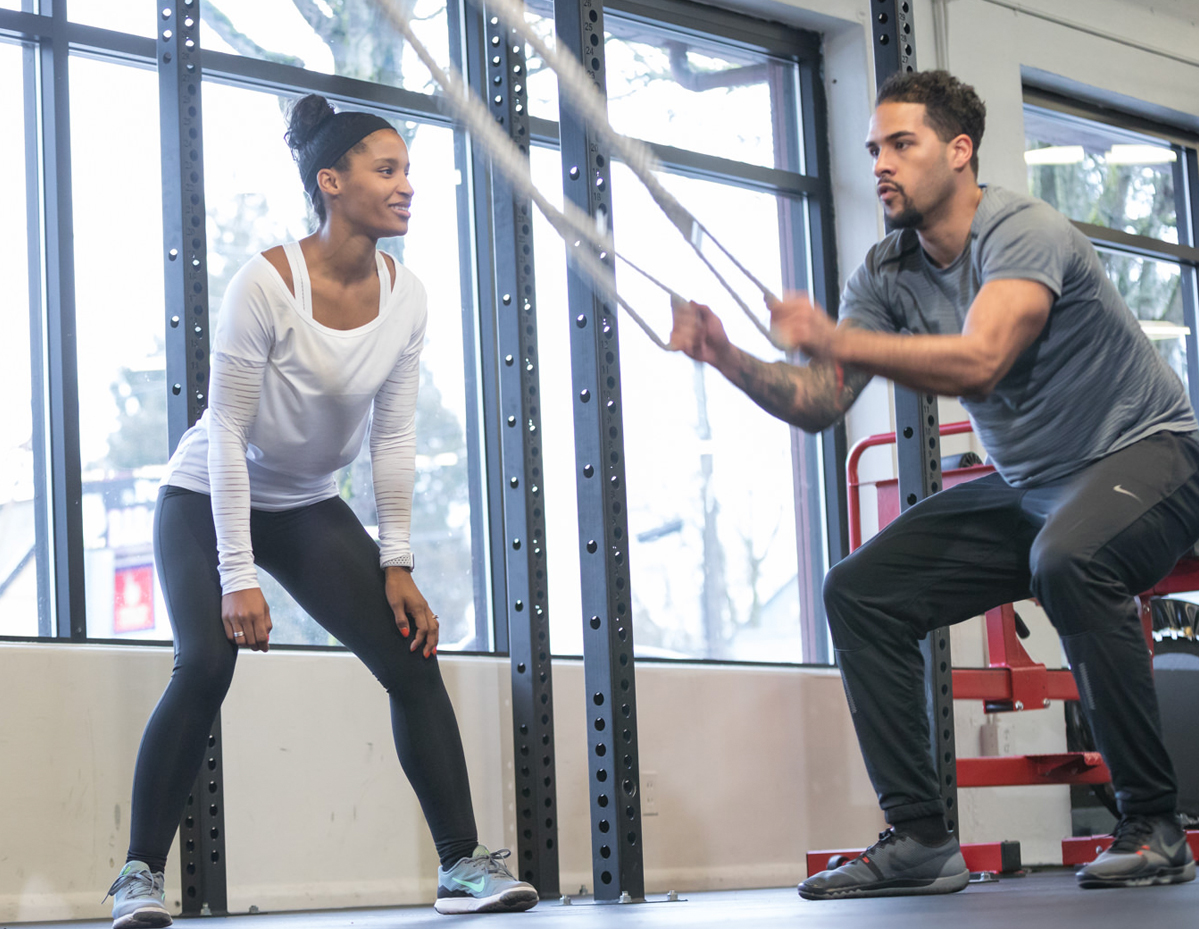 Find Your Trainer is proud to partner with the American Council on Exercise to achieve our shared mission to get people moving safely and effectively. With over 30 years of experience and over 70,000 professionals holding NCCA-accredited certifications, ACE continues to set the gold standard.
Learn More
Train In-Home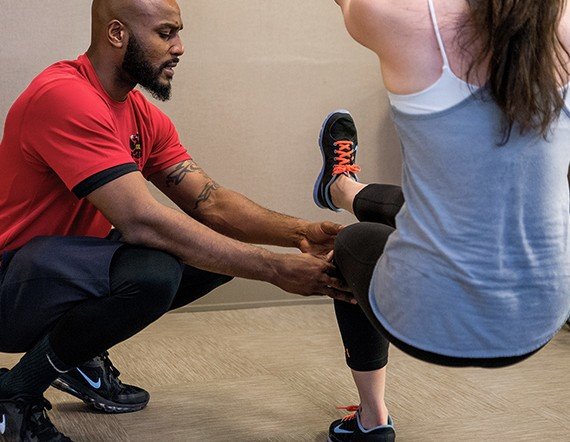 Our trusted and vetted Arlington personal trainers will meet you at your home, office, hotel or at the park. Schedule when and where it's most convenient and comfortable for you. And we even bring all the equipment.
About In-Home Training
Simple & Affordable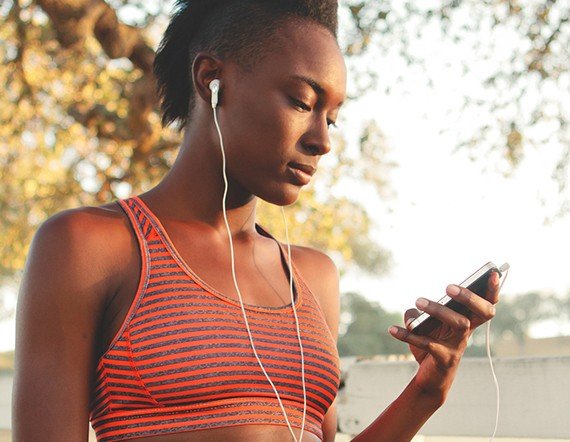 Search, schedule & pay for personal trainers in Arlington all from your desktop or mobile device.No sales pitches and no back and forth. No memberships. No contracts. No expensive packages.
Trusted & Secure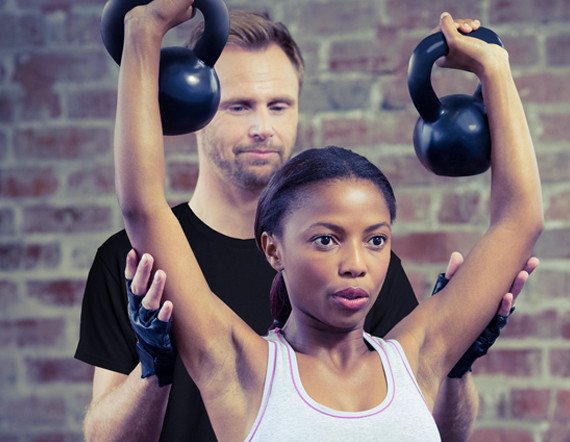 Pay securely and train safely with a vetted and insured Arlington personal trainer.
WHY YOU NEED A PERSONAL TRAINER
Faster
"My trainer is committed to getting the most out of the workouts and to reach beyond what I'd otherwise do by myself."
-ERIC M.
Exercising with personal trainer is the fastest and most effective way to increase your strength, cardiovascular fitness, and lean body mass.1 Period.
Effect of supervised, periodized exercise training vs. self-directed training on lean body mass and other fitness variables in health club members. J. Strength Cond Res. 2014 Jul;28(7):1995-2006.
Stronger
"I've been challenged. I've exceeded what I thought were my capabilities. I'm stronger now than I've ever been. I've never felt better."
-PATTY D.
Do things you never thought possible. Run that race. Fit into clothes you love. Get ready for that big day. Feel stronger and healthier than ever.
Smarter
"I love the personalization I get with each workout. My trainer is flexible to work with and welcomed me at my level of fitness so I didn't feel intimidated. But my trainer also pushes me farther than I ever thought I could go."
-TIFFANY R.
The right personal trainer will observe where you're at and take you where you want to be with a tailor made plan to help you to achieve your goals based on your body and your lifestyle.
Safer
"I was educated on the value of proper form and technique and couldn't have gotten to the point I'm at without personal training."
-KEVIN T.
Personal trainers specialize in the sweet spot between knowing your limitations and pushing you to the next level. You will always be improving and focusing on thoughtful training as a means of staying injury-free.
...And Fun!
"Every workout is a little bit different so my body and brain don't have time to dread what's coming! It's fun and interesting and, most importantly, super effective and efficient."
-MAGGIE G.
We know what physical fitness is about more than a workout. In order to see the results, consistency is key. A trainer will keep your workouts fun and challenging so that you stay motivated to achieve your goals.
THESE THINGS COST ABOUT THE SAME AS A PERSONAL TRAINING SESSION
There are splurges and necessities. All of the below items are similar in price to a training session but won't make you feel half as good. Invest in yourself!
MOVIE TICKETS & POPCORN FOR TWO
DINNER OUT AT A RESTAURANT