Medina Roberts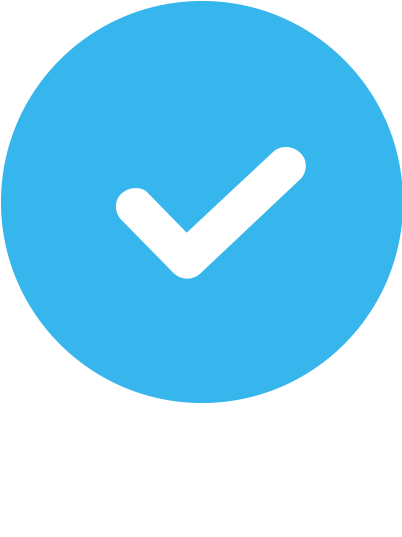 Verified
1 Review
Gym
About Medina
President and Founder of m&mxtreme
NASM CPT
W.I.T.S. CPT
AAA/ISMA CPT
IFPA, NGA OCB Pro Figure
OCB & NGA judge
Cycling Instructor
Dynamix Certified Instructor
Flexibility training specialist
Sport Nutrition Consultant
Medina has worked as a Certified Fitness Specialist since 2004.
Years of experience working with clients, Medina understands that the key in achieving the best results for each client, is needing a personalized fitness training program along with an individualized diet plan.
Medina works with a diverse group of clientele. Therefore her style is different from client to client; as she knows that fitness training programs all depends on a client's needs and goals. Every client is different, with a different set of goals and needs, and so her style changes to fit his/her needs. Medina's style of training is flexible, allowing it to accommodate and match the needs of every client.
Each of Medina's clients are given a tailored training program as well as an individualized diet plan. This custom program helps to target the needs of each of her clients, helping allow them to achieve their fitness goals. Throughout the process each client is monitored and evaluated and based on their progress, Medina will adjust the training program and diet plan to ensure continous progression.
Weight loss training, endurance training, training during pregnancy and helping clients get back into shape after pregnancy are only a few areas in which Medina specializes in.
She has designed special athletic programs such as golf training programs as well as tennis training programs for players to build endurance, improve flexibility, speed, and strength. These programs are designed with a goal to improve overall game, while preventing injury.
Additionally,Medina has designed rehabilitative training programs for post injury, post surgery of the shoulder, knee, ankle, back, and hip.
Medina is also very active in the Body Building world. She is a Prep Coach for Bikini, Figure, Women Physique, Women Body building, Men's Physique, and Men's Body Building, as well as a Posing Coach. She works with both Amateur and Pro Bodybuilding Competitors.
Medina trains in many training styles, including speed training, improving agility, power, endurance, strength, balance, and flexibility.
My favorite client story
"I was driving through the streets of Fredericksburg getting ready to cross the Chatham Bridge when I noticed one of Fredericksburg's well recognized characters who I see frequently in town riding his old bike in a yellow hard hat instead of a bike helmet. This day instead of actually riding his bike he was sitting on his bike leaning up against the wall at Chatham at a rather precarious angle. I stopped my car, rolled down the window and asked him if he was ok to which he responded with an emphatic, "NO!" So I jumped out of my car without giving it a thought and proceeded to try and lift him and his bike off the wall. What was I thinking???? He outweighs me by more than 100 pounds!! He obviously had a wee sip of the strong stuff and was a total dead weight. I couldn't budge him! I wasn't worried because I figured on such a busy road with my car stopping traffic that someone would surely stop and help us. When no one came to our rescue and after a few failed attempts I thought to myself..."Come on, Girl! You've been working out with Medina 3 times/week for 6 weeks...you're strong! You CAN do this!" So I gave it all I had and picked up the intoxicated man AND his bike! Surprised both of us!!!! He was a little scraped up but no worse for the wear and rode off. I got back in my car and thought that my time with Medina has been well spent!!!! I am much stronger! I feel better about myself. I am healthier! I have no more knee pain and I can do things today that I couldn't do before I began working out with Medina at M & M! Thank you Medina & Mo for helping me to be a better version of myself! You ROCK!"

-Kate Breen
My favorite exercise
lunges :-) because it is cardio -strength -balance -flexibility -coordination
My favorite quote
my quote
I do not hope I BELIEVE !!!
my second quote
I do cardio to strengthen my heart
I eat -eat healthy to stay healthy and keep healthy weight
I lift heavy to build fat burning machine
My training philosophy
high-intensity functional training (HIFT). HIFT training programs are designed to address multiple fitness domains, potentially providing improved physical and mental readiness in a changing operational environment.7 HIFT incorporates principles of high-intensity interval training (HIIT) in its programming, where relatively short bouts of high-intensity exercise are used as an alternative to traditional aerobics training to promote metabolic conditioning.8 HIFT workouts regularly integrate HIIT and functional training approaches, use principals from HIIT to structure intervals, and often use traditional HIIT workouts (such as Tabata interval sprints or rows) as part of their programming. In fact, in HIFT-based programs, little distinction is made between HIIT and HIFT principals given there is no absolute separation in their influence on programming. Thus, henceforth in this review, we will assume HIFT subsumes HIIT
My training experience
My story
From Fast Food to Fitness

In 1995, I was working as a manager for McDonald's in Germany. I know, right, from fast food to fitness?! I never was very overweight even when I had daily meals there. I did not want to blame the bad food choices on what dictates your life. I was always moving...this is why I was not gaining. I'm serious- I ate the McDonald's meals once or twice a day. (I ate some good foods, too) But I ran five times a week and was constantly moving. I am still a runner and enjoy it today. So please MOVE!!!!
Areas of Expertise
Core and Balance

Nutrition

Strength Training

Weight Loss

Flexibility and Mobility

Muscular Definition

Muscle Gain

Posture

TRX

Functional Training

Sports Performance Training

Pilates

Cardiovascular Conditioning

Injury Prevention

Stress Reduction

Wellness

Kettlebells

Massage

Corrective Exercise
NCCA Accredited Certifications
NASM Certified Personal Trainer
WITS Certified Personal Trainer
NASM Certified Group Fitness Instructor
PTA Global Certified Personal Trainer
AAPTE Certified Personal Trainer
Additional Certifications
Pilates Mat 1, Group Fitness Instructor, Group Trainer Certification, NETA Indoor Cycling, Cycling Coach
Education
Bachelor 's Degree in Social Science
Who I Especially Like Working With
Actors, Beginners, Bodybuilders, Brides-to-be, Cancer Survivors, Dancers, Disabled, Law Enforcement, Men, Middle-aged, Military, Models, Overweight/ Obese, Peri/Post-menopausal, Post-rehab, Pre/post-natal, Runners, Seniors, Women
Medical Conditions Experience
Alzheimer's, Andropause, Anxiety, Arthritis, Artificial Knees, Asperger's Syndrome, Asthma, Autoimmune Diseases, Back Pain/Issues, Bad Posture, Bone/Joint Injury, Brain Trauma, Breast Cancer, Cancer, Cerebral Palsy, Chronic Pain, Depression, Diabetes, Epilepsy, Fibromyalgia, Golfers Elbow, Headaches/Migraines, High Blood Pressure, High Cholesterol, Hip Pain/Issues, Hip Replacement, HIV/AIDS, Hypertension, Limited Mobility, Menopause
Additional Languages Spoken
Croatian, German
Medina has been terrific since I started working with her on Mondays. She challenges you but not in a way that makes you feel uncomfortable. She's good at making sure you learn the right techniques for exercises so you don't do further damage to yourself. She also varies things up so it's not always the same. And on top of that, she's a thoroughly interesting person who is easy to talk to mid or post workout.
Are you a trainer?
Get new clients. Change lives.