The best way to find
a personal trainer.
Period.
Fort Worth's best vetted and insured personal trainers delivered to your home, park, or building gym.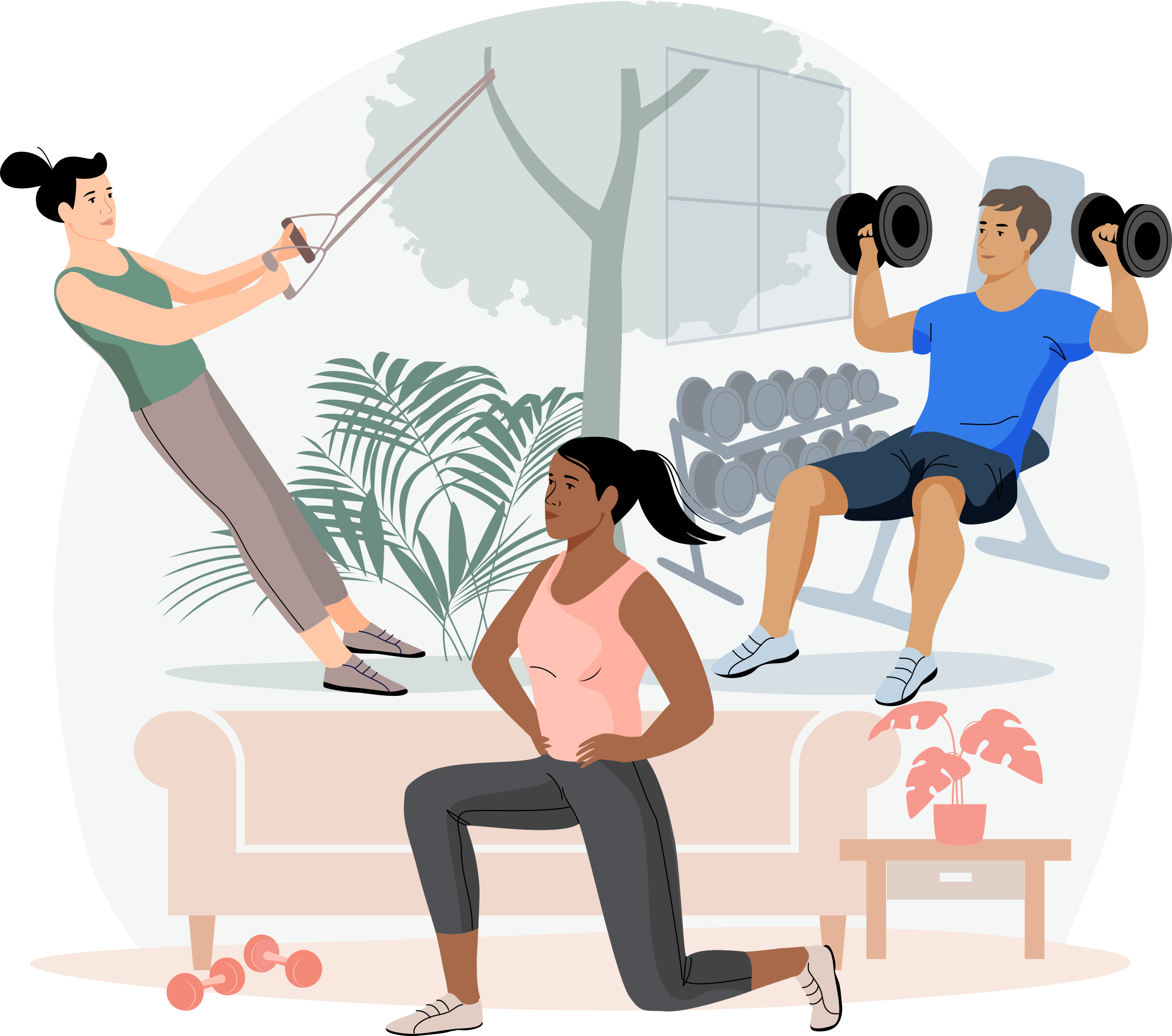 Now is the time to invest in your health.
Find Your Trainer makes getting fit simple.
Exercise where you want, when you want.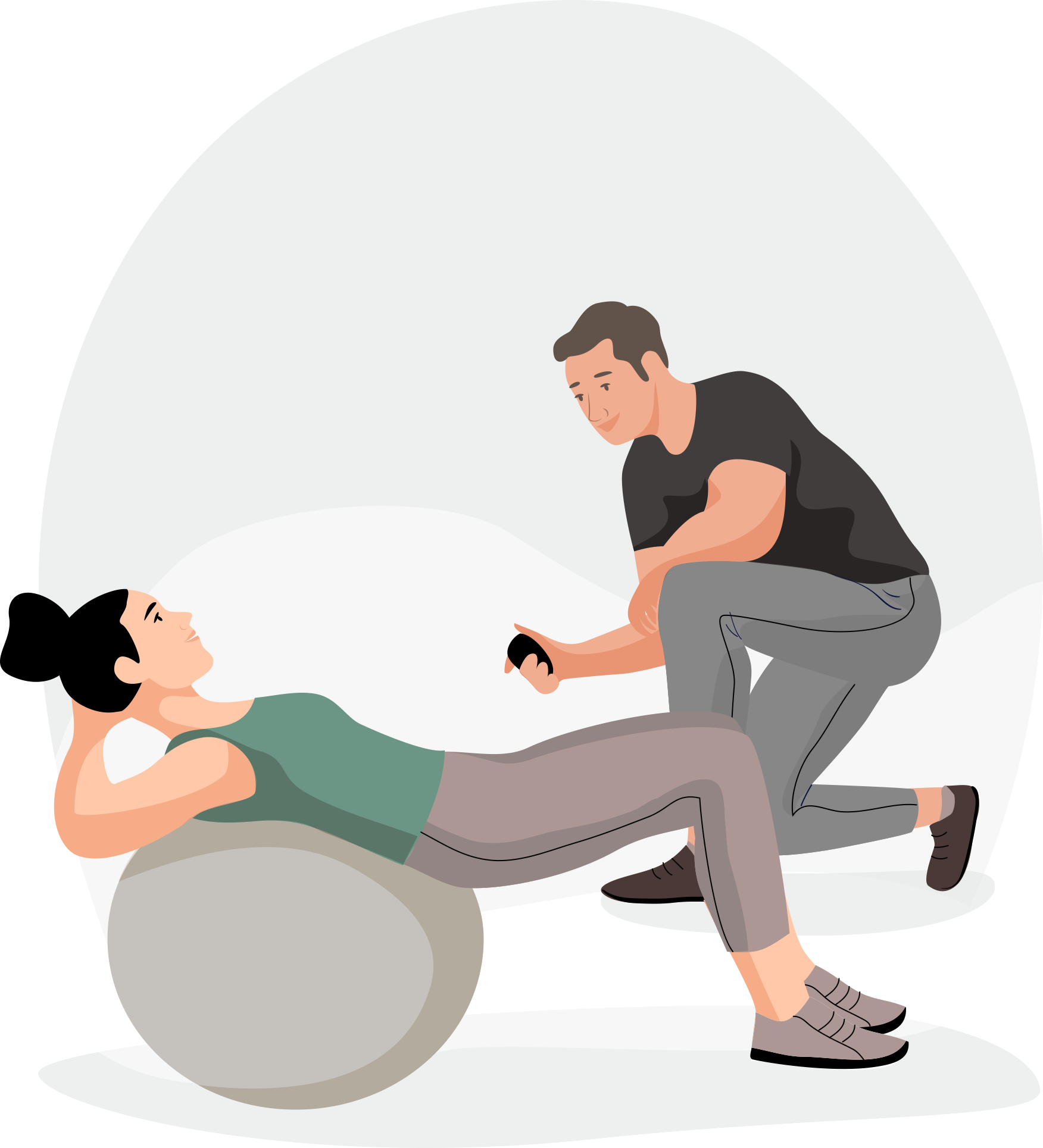 Let's face it, getting in shape can be hard. Our Fort Worth personal trainers will create a personalized workout plan, show you what to do, and support you every step of the way. We are committed to your long-term success.

FYT Pros have helped thousands of people just like you.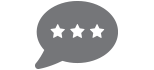 Read bios and reviews of personal trainers in Fort Worth and pick the perfect one for you.
Fort Worth personal trainer reviews

Personalized
I purchased a package for my mother remotely. Brooke has been very accommodating with my mother's needs and my arrangements. She personalized the fitness program to meet the physical needs for my mother's lifestyle change. I recommend Brooke.

Meghan
She is terrific and is helping me a lot.

Great Site.
Great site. Found a great trainer to help me achieve my goals.

high convenience
The site was easy and setting up a trainer that personally works around your schedule and location is perfect for what I need!

Find Your Trainer has been a great experience!
Finding and working with a trainer has been so easy through this site. No regrets!

Kristen Lane
Kristen is a great trainer and coach.

Great trainer!!
I highly recommended ruslana! I've done 1 session so far and it is nice to have a trainer that focuses on your needs and ability's. I'm only a beginner so it was nice having her break down how to target the areas I'm trying to improve!

Always punctual, prepared with a
Always punctual, prepared with a good plan, patient with me!

Great trainer
Annika is really wonderful. She understands what I need help with and is great at explaining why each exercise is useful. She is smart, lively, a joy to work with!!
How it works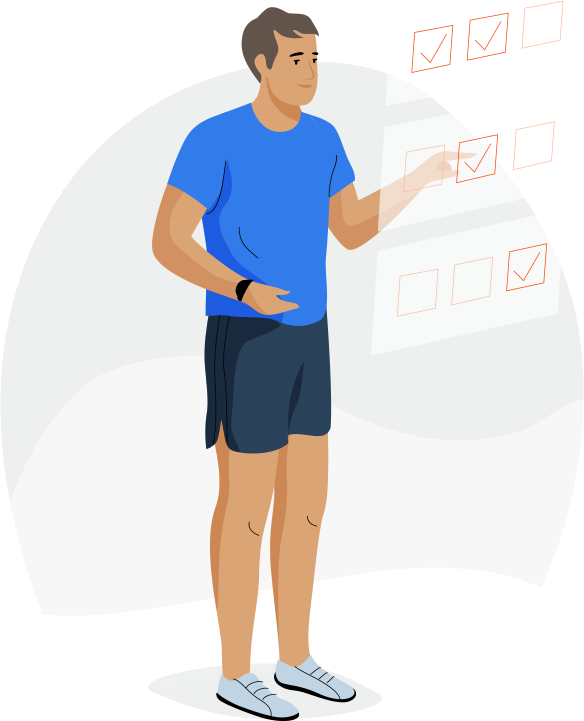 1. Take the quiz
Get matched & pick the
perfect local Fort Worth trainer for you.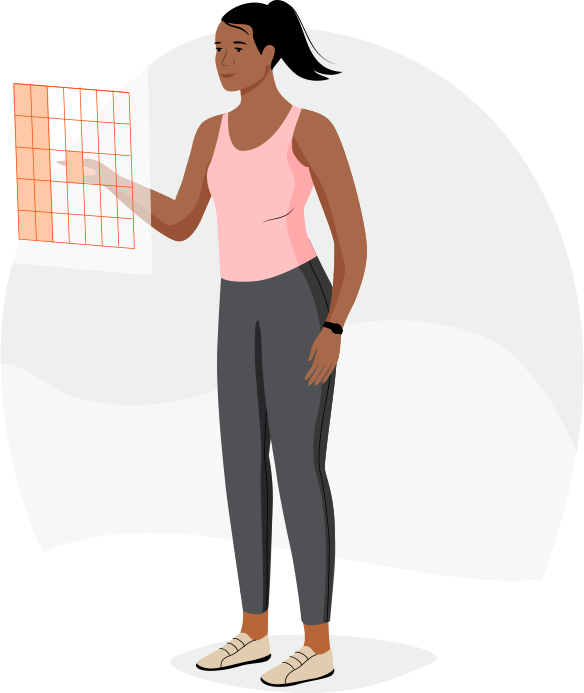 2. Book your session
Pick a time &
securely pay online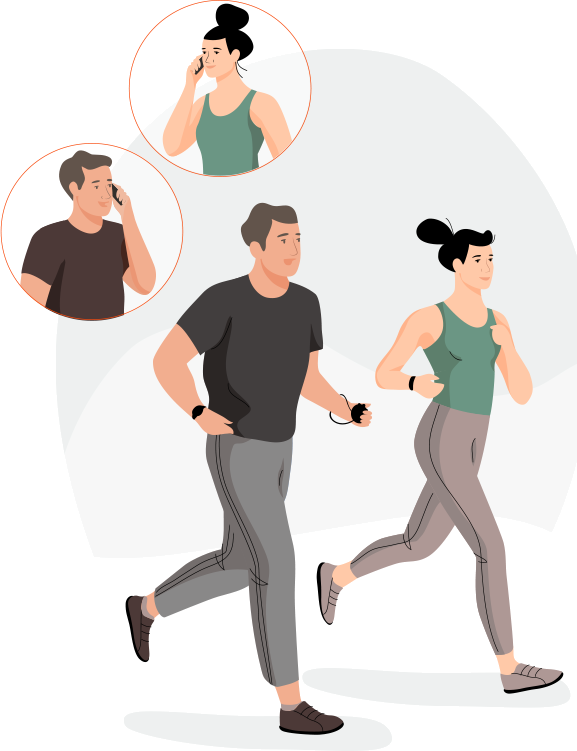 3. Get FYT !
Schedule your free phone
consultation & start working out!
The FYT promise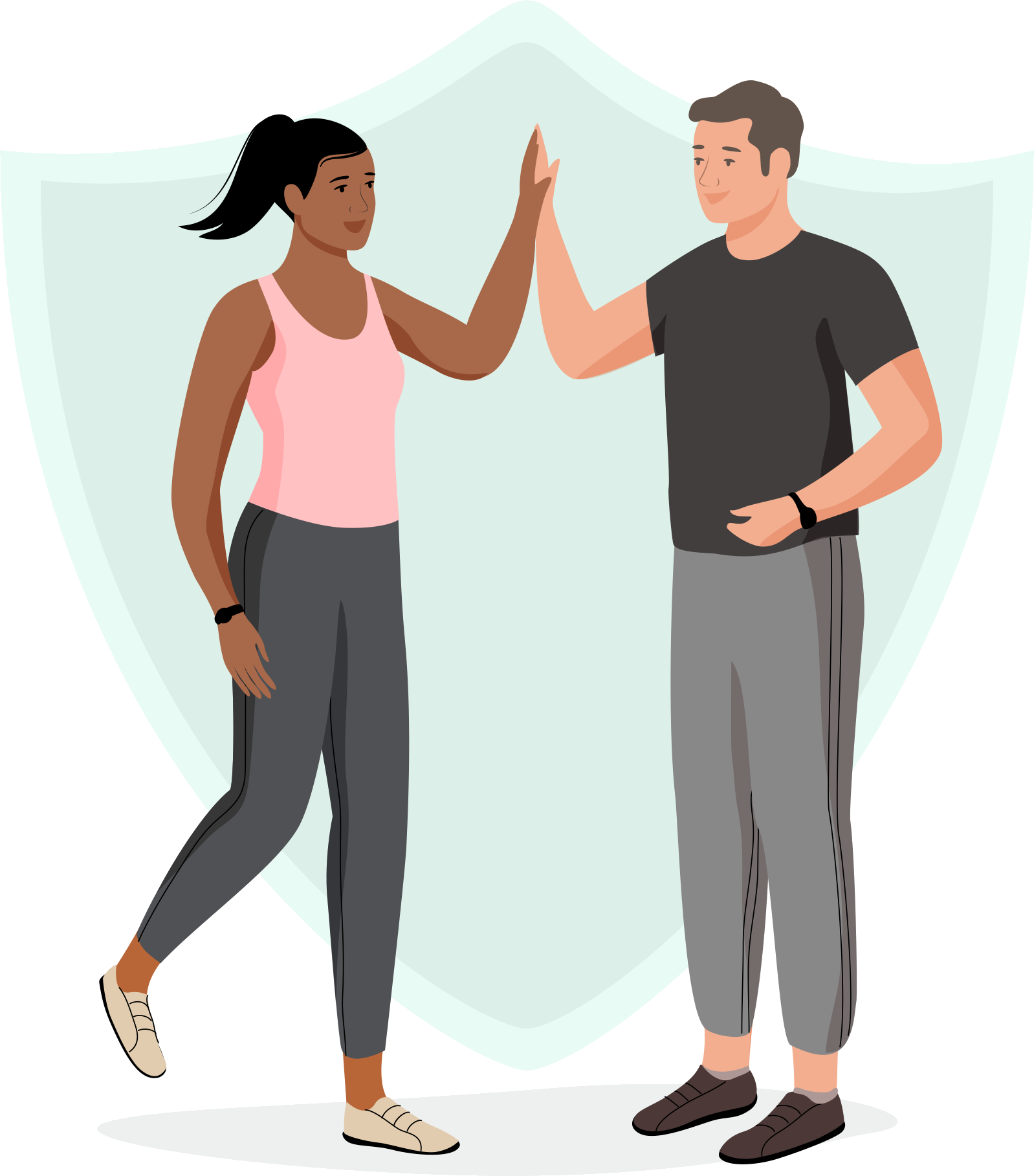 FULL money back guarantee after your first session if it isn't the BEST exercise experience you've ever had!

Always be supported. Never judged.

All FYT Pros are certified, insured, and complete a full background check.

Your trainer will bring all the equipment you need for your workout.

Free phone consultation after you book your first session.
As seen in








The best personal trainers in Fort Worth
Michael Petruso
(1 reviews)
Michael is hands down the best trainer that I have had the privilege of working with. He genuinely cares about helping his clients meet their goals and has the knowledge to get them there free from injury. Michael patiently worked with me on form and technique and helped me gain strength along with endurance. Each of his workouts were tailer made for my needs and he walked me through them with enthusiasm during each session. Michael won't shame you when you fail or make you feel bad about yourself, he just plain wants to see you succeed and it is clear that he is invested in you. I can't recommend him enough. If you follow his instruction and stick with his plan, you will see results and he will be right there to celebrate with you.
Train with Michael
PT Trainer
(1 reviews)
Chris was a very very good man. I haven't felt this good after a session for a VERY VERY long time. I would recommend you for all of my 2 friends.
Train with PT
Nicholas Hastings
(1 reviews)
Nick came to the house to work with my 79 year old aunt, who isn't very excited about exercise, and boy did he do a fantastic job! He had her exercising and happy about doing it - I am overly impressed and very pleased! He's got great exercises and even better people skills. She will have her strength back in no time! Thank you Nick!!
Train with Nicholas
Jeff Hand
I have been in the industry coaching for 10 years now and I am deeply on-fire and passionate about helping individuals reach their fullest physical and mental potentials. I came from a typical American home that didn't care much about eating well or physical activity. That changed for me over 10 years ago after I got myself to lose over 45 lbs, and I was put on this earth to help you reach your health and fitness goals too. No what those goals are and no matter who are and where you come from.
Train with Jeff
Eric "SMiZ" Smith
My name is Eric "Smiz" Smith, and I will be YOUR Fitness Coach. I got the name Smiz during my time in the military, and it's stuck with me. I am a Professional Dancer, and I have performed with various acts, and I event competed several times with my dance crew!
My typical sessions will teach as we go to help you become self sufficient in the gym, and fitness world. I am capable of giving you the push you need at a comfortable pace, and I give you challenges a long the way.
Train with Eric "SMiZ" Taylor Reckers
Hello! I'm Taylor Reckers and I am a Certified Personal Trainer as well as CPR certified. I've been in love with fitness/ nutrition since I was 15 and decided to get certified when I was 17. I was always the go to person for my friends and family if they had any questions about fitness or nutrition, if I didn't know the answer I would go well out of my way to find the answer and understand it thoroughly!

When I was younger I participated in a lot of 5k's with my dad. In the off time I always stayed busy going on jogs or going to the local gym for cardio. It wasn't until I was 15 that I started lifting weights and seeing the difference it made on my overall balance/ strength/ and body appearance. I would sit on the computer reading articles and taking notes till my hand hurt most nights! Fitness became my addiction but I couldn't be more happy that it's not only what I love but what I get to do and share that passion with all of my clients!

I've worked at the YMCA which i enjoyed but felt limited so i went into Independently contracted at a gym called the Keller Pointe and have been there for 3 years. I also have a gym in my garage where i train clients as well as go to parks or the comfort of their own home. It has worked so well for me and my clients, keeps me excited constantly traveling around.

I'm looking forward to answering ANY and ALL questions from anyone interested in training or wellness. Please reach out. :)
Train with Taylor
William Mitchell
I began my journey as a trainer 10 years ago, as I was overweight, out of energy, and self conscious about my appearance. I was diagnosed as high risk for diabetes. I decided to change my lifestyle, eating healthy, working out differently, and began to loose weight. The more I lost, the more confident I became! I began training friends on the side, and fell in love with spreading my knowledge and seeing progress of who I was helping. I am now a certified trainer that has trained both in a gym environment and in home training. I have mobile equipment and come to you, no driving to the gym (getting there is the hardest part!). Let me share my knowledge with you and see you become who you wan to be.
Train with William
William Mitchell
I began my fitness journey over 10 years ago when I was 40 pounds overweight and was diagnosed with metabolic syndrome (high risk for diabetes and heart disease). I changed my diet, and my fitness routine, and my success with my symptoms and my body transformation energized me. I began training some of my friends here and there, and fell in love with seeing others feel the same success that I did. My passion is about changing other people's lives through better fitness and the ability to do things day to day they they struggled with before.
Train with William
Nick Chambers
Hi! My name is Nick Chambers. I am looking to make a difference in client's lives right now in the Fort Worth Texas Area. I have gained a personal trainer certification through the National Academy of Sports Medicine and have a Bachelors in Social Psychology. I am looking to gain experience training clients one on one as that is my passion. I love to help people and am looking to help you with your fitness goals. My main strong points that I have assisted persons with in the past has been barbell, kettlebell and cardiovascular work. Let Me know if I can be of any assistance and I look forward to meeting you!
Train with Nick
Are you a Fort Worth trainer?
Get new clients. Changes lives.