Las Vegas Personal Trainers. Delivered.
Find a Personal Trainer in Las Vegas
Find Your Trainer delivers you the best personal trainers in Las Vegas.
Train with a vetted and certified personal trainer
anywhere - a gym, your house, office, hotel or outdoors.
What Our Clients Are Saying
The Best Personal Trainers in Las Vegas
Las Vegas's Top In-home Personal Trainers
Best of 2017 - Check out these highly rated in-home personal trainers in Las Vegas
Eric Sydor
(10 reviews)
Hello. My name is Eric Sydor. I offer one on one private personal training in the West Las Vegas/Summerlin area. I train clients at a private facility where it's just one trainer and one client using the gym at a time. This ensures that there will be no distractions, no disruptions, no drama, and no problems to interfere with your pursuit of your health and fitness goals. I have a B.S. Degree Cum Laude from UNLV in Kinesiological Science and I achieved a 4.0 GPA in my Kinesiology curriculum. The human body, and particularly the muscular system, have always fascinated me I love to learn and pass on the knowledge to clients about all of the fascinating things the human body is capable of. I have been an athlete my whole life and have played many sports. I have worked in many fitness environments from small private studios to full service health clubs and have learned a great deal from all of them. I consider my specialty to be designing programs that create strong, flexible, injury resistant bodies, that feel good and perform exceptionally under the stress of high level fitness or sport competition. I am a great motivator and role model of everything I teach and I live the lifestyle 24/7/365 days a year. I'd love to have an opportunity to be the one to bring out the best in you.
View full profile
Josie Dalton
(6 reviews)
Also available at Anytime Fitness on E. Windmill @ Bermuda in Silverado Ranch. Rates will be different.
LADIES LOVE MY BARRE, PILATES & BODYWEIGHT FUSED WORKOUTS AT HOME. No big equipment required.
One of Las Vegas' top Personal Trainer since 2006. Professionally training since 2003.
MuscleMania Bodybuilding Judge, Pioneer Bikini competitor, WNSO Fitness Pro, Ms. Bikini America California & Desert Classics champion, 5 time Ms. Bikini America Top 10 compeititor, Bodybuilding.com spotlight trainer, member and competitor, Official Livestrong Fitness Presenter, eHow Fitness Presenter, Miss Hawaiian Tropic Hermosa Beach (at the age of 32), numerous fitness commercials & infomercials and one of the original Nintendo WiiFit Girls.
IronMan Magazine, Iron Pinoy Magazine, Max Fitness Magazine, World Physique Magazine and many other magazine covers, layout & features.
Personal Training since 2003 and serving Las Vegas since 2006. Specializing in Fitness Over 40, Seniors, bodysculpting for women, fitness based weight loss and mindset coaching.
Preferred training modality: circuit training with hints of athletic training, military basic training, mat Pilates, Barre & traditional calisthenics.
My in-home training brings the best of personal training in the privacy of your home. Equipment recommendations will be made and I can design a gym layout that works perfectly with your training space.
Because I am a female trainer, engaged to be married, I understand the unique needs of stay at home mothers/wives & single women who prefer having a female trainer in their home. Safety & confidentiality are important to me. This is how I launched my personal training career in Las Vegas back in 2006. I have had the pleasure of training many of Las Vegas royalty, housewives of elite citizens and also very beautiful women who prefer the privacy of their home gyms over public gyms. I am also one of those women who prefers to train at home. As I do most of my workouts for myself in my livingroom for livestream on Fitribe app.
View full profile
Matthew Hanson
(4 reviews)
I will motivate and push you harder than you have ever pushed yourself. I will create a custom workout program; designed specifically for you and your goals. I will devise a specific diet and nutrition program- that works best for you and your lifestyle. I will recommend supplements that will aid you in reaching your goals faster. I will be your personal coach and keep you motivated. I will be committed to you 100%. You will improve and get closer to your goals each time we work out together. You will be proud of yourself and your new body. You will get amazing results. What ever your goals are, we will make it there together.

Always do your best.
View full profile
Alexis Billings
I help people who want to go from bloated, low energy and over weight, who are tired of trying diet after diet just to end up right where they were before, to make sustainable healthy lifestyle changes with ease, so they never have to diet again! We hop on a quick call first, so I can learn about your current situation, past and what your goals are. I'll talk with you about my approach and philosophy to fitness and wellness. If we think we're a good fit, we can talk packages that are available.
I look forward to helping you reach your healthiest self!
View full profile
Myron McGee
(1 reviews)
Hello, my name is Myron and I have 15 years of training experience. I enjoy helping others reach goals that were once a dream. You can expect to have a customized program designed just for you. I will train you at your gym, home, office or local park. I look forward to working with you.
View full profile
Justin Hughes
Are you ready to let it burn!? Justin Hughes knows exactly how to bring the heat. This crazy guy brings you some of the most intense and fun workouts around. As an active professional MMA fighter, Justin utilizes what he learns in the heat of battle to guide his students in a variety of techniques, while cooking away fat like a grill. These techniques include Boxing, Kickboxing, Muay Thai, Brazilian Jiu-Jitsu, MMA, wrestling, Taekwondo, and boxate. Born and raised on the south side of the city, he brings a unique personality to each and every session that you will be sure to enjoy.
View full profile
Tricia Rousseau
Fitness is a lifestyle, and everyone has a journey. Everyone fears the unknown, but all it takes is one step in the right direction to begin a journey of a lifetime. As a team, we will work together to create a program that is tailored to your specific needs and goals. I specialize in diets for thyroid patients as well.

I believe in the basics. Working out is not meant to be hard or confusing. I create plans to best suit the client based on muscle development, goals and, imbalances. Through proper form and training, imbalances in the body will disappear and normal function will return.
View full profile
Megan Buckley
Before you begin training we will go over your health history and what your expectations and goals are. After that I will determine the best program to fit your needs, budget, and schedule.

Nutrition and training should be one to achieve the best results. I give my clients tools to use and try to help change the way the look at "diet and exercise" to make it easy and fun.
View full profile
Christian Claudio
I've been skinny, morbidly obese, and now I am an aspiring bodybuilder. No matter where you're coming from, I understand your journey and will do everything in my power to see you succeed. I have trained with one of the greatest high school football teams in the country, learned MMA from the number two Krav Maga instructor in the world, and trained with bodybuilding pros such as Rene Marven, top 10 Mr. Olympia contender Hide Yamagishi, and reigning 9x Ms. Olympia Iris Kyle. Using all of the knowledge I've been privileged enough to gain, I firmly believe I can help anyone change their body, and ultimately their life. Thanks for reading, and I hope to train you soon at City Athletic Club!

"Exercise to stimulate, not to annihilate. " -Lee Haney I believe in pushing yourself and discovering new physical heights, but never dangerously. Technique, consistency, and control are the key ingredients.
View full profile
FYT's Featured Las Vegas Personal Trainer
Rod Shine
As a Las Vegas Lifeguard and Professional Trainer for the State of Nevada. This NPC men's Physique Fitness competitor and National Qualifier can help both young and older athletes a like start gaining the body they deserve!

As a Sports and Agility Fitness Agent. Rod, will explain the importance for you to maximize every workout to exceed your fitness goals. He provides the motivational drive needed to reach your professional fitness goals. Best of all, you will receive safe, healthy and consistent results.
THESE THINGS COST ABOUT THE SAME AS A PERSONAL TRAINING SESSION
There are splurges and necessities. All of the below items are similar in price to a training session but won't make you feel half as good. Invest in yourself!
MOVIE TICKETS & POPCORN FOR TWO
DINNER OUT AT A RESTAURANT
More Las Vegas Personal Trainers
The Las Vegas FYT Difference
Find Your Match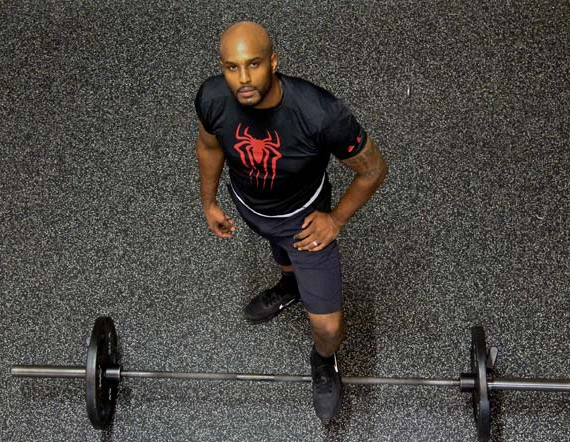 Our approach is different. We recommend personal trainers in Las Vegas based on you. Your goals. Your schedule. Your location. Your lifestyle. After all, this is personal training.
Find Your Match
Train In-Home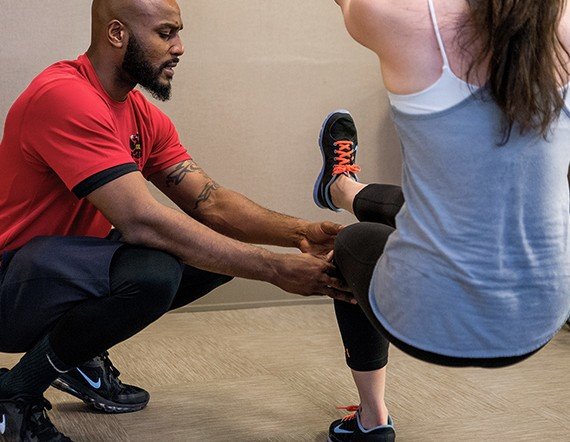 Our trusted and vetted Las Vegas personal trainers will meet you at your home, office, hotel or at the park. Schedule when and where it's most convenient and comfortable for you. And we even bring all the equipment.
About In-Home Training
Train With Friends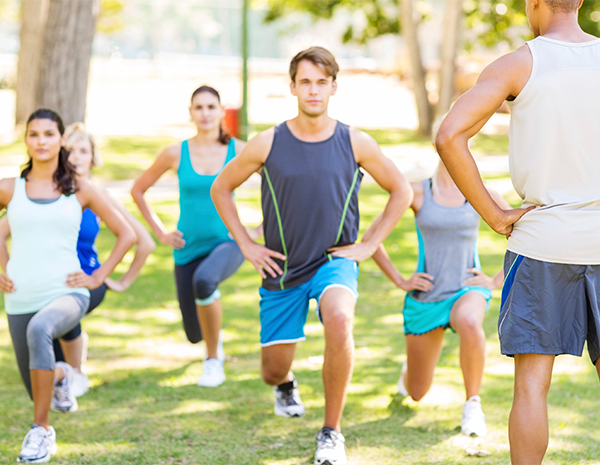 Train with a partner or up to 5 of your friends with Partner & Small Group Training session options. A Las Vegas personal trainer comes right to your door! Split the cost, have fun, and bring new meaning to the phrase "squad goals".
About Partner & Small Group Training
Train at Top Gyms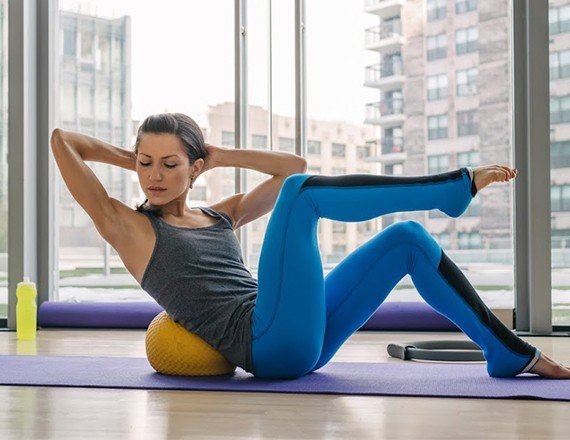 We've partnered with the best personal training gyms in Las Vegas so you can train at the top gyms and studios in the city. You never need a gym membership to book a personal training session.
Simple & Affordable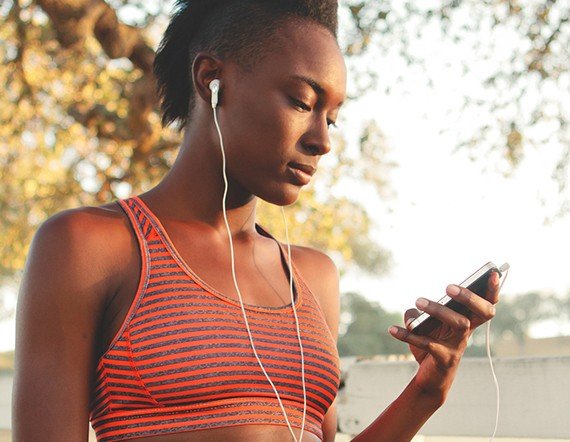 Search, schedule & pay for personal trainers in Las Vegas all from your desktop or mobile device.No sales pitches and no back and forth. No memberships. No contracts. No expensive packages.
Trusted & Secure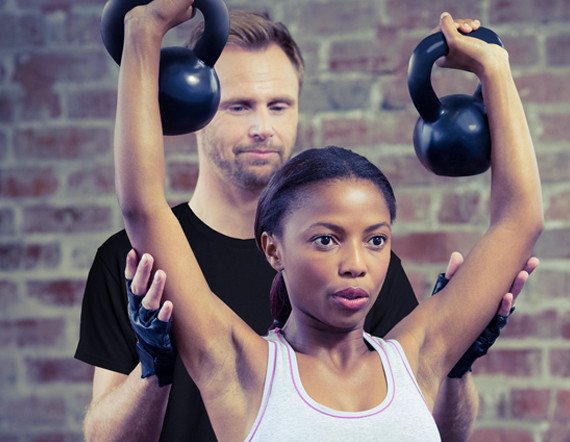 Pay securely and train safely with a vetted and insured Las Vegas personal trainer.
Previous
Next