Las Vegas Personal Trainers. Delivered.
Find a Personal Trainer in Las Vegas
Find Your Trainer delivers you the best personal trainers in Las Vegas.
Train with a vetted and certified personal trainer
anywhere - a gym, your house, office, hotel or outdoors.
What Our Clients Are Saying
The Best Personal Trainers in Las Vegas
Las Vegas's Top In-home Personal Trainers
Best of 2017 - Check out these highly rated in-home personal trainers in Las Vegas
#1 Eric Sydor
(5 reviews)
The right choice!. Eric is a true professional. I highly recommend him for personal training. You will not be disappointed!
View full profile
#2 Matthew Hanson
(4 reviews)
Before I started with Matt I never dreamed I could ever get into a workout regimen. I have always hated exercising but Matt works within my limitations and abilities and pushes me to excel. I will be using his services for many years to come. Plus it's so exciting to fit into clothes I haven't worn in years and I feel better than I have in decades. Thanks, Matt, for bringing out the thinner more energetic me!
View full profile
#3 Alexis Billings
We hop on a quick call first, so I can learn about your current situation, past and what your goals are. I'll talk with you about my approach and philosophy to fitness and wellness. If we think we're a good fit, we can talk packages that are available.
View full profile
#4 Justin Hughes
Are you ready to let it burn!? Justin Hughes knows exactly how to bring the heat. This crazy guy brings you some of the most intense and fun workouts around. As an active professional MMA fighter, Justin utilizes what he learns in the heat of battle to guide his students in a variety of techniques, while cooking away fat like a grill. These techniques include Boxing, Kickboxing, Muay Thai, Brazilian Jiu-Jitsu, MMA, wrestling, Taekwondo, and boxate. Born and raised on the south side of the city, he brings a unique personality to each and every session that you will be sure to enjoy.
View full profile #5 Josie Dalton
One of Las Vegas' Finest In-home Personal Training system designed for women by a woman, since 2006.
Personal Training since 2003 and serving Las Vegas since 2006. Specializing in Fitness Over 40, Seniors, bodysculpting for women, fitness based weight loss and mindset coaching.
Preferred training modality: circuit training with hints of athletic training, military basic training, mat Pilates, Barre & traditional calisthenics.
My in-home training brings the best of personal training in the privacy of your home. Equipment recommendations will be made and I can design a gym layout that works perfectly with your training space.
Because I am a female trainer, engaged to be married, I understand the unique needs of stay at home mothers/wives & single women who prefer having a female trainer in their home. Safety & confidentiality are important to me. This is how I launched my personal training career in Las Vegas back in 2006. I have had the pleasure of training many of Las Vegas royalty, housewives of elite citizens and also very beautiful women who prefer the privacy of their home gyms over public gyms. I am also one of those women who prefers to train at home.
View full profile
#6 Tricia Rousseau
Fitness is a lifestyle, and everyone has a journey. Everyone fears the unknown, but all it takes is one step in the right direction to begin a journey of a lifetime. As a team, we will work together to create a program that is tailored to your specific needs and goals. I specialize in diets for thyroid patients as well.

I believe in the basics. Working out is not meant to be hard or confusing. I create plans to best suit the client based on muscle development, goals and, imbalances. Through proper form and training, imbalances in the body will disappear and normal function will return.
View full profile
#7 Megan Buckley
Before you begin training we will go over your health history and what your expectations and goals are. After that I will determine the best program to fit your needs, budget, and schedule.

Nutrition and training should be one to achieve the best results. I give my clients tools to use and try to help change the way the look at "diet and exercise" to make it easy and fun.
View full profile
#8 Sergey Kholodkov
The most important thing to me is that you achieve your fitness goals in the shortest possible time, and in the most enjoyable manner. You will never get bored of you workout, Sergey's Sport and Cirque career experience let's him find the right, interesting exercises for you! Each person is different and Sergey's customized approach, tailored to individual needs, allows him to create achievable goals that are based on your lifestyle and physicality. Sergey is committed to help you make the changes in your life and health care. I will provide all the necessary equipment we will need to achieve your goal, all I need from you is your desire and dedication for the process! I will conduct an initial assessment of your current body composition, measurements, and photos. I use these to establish a baseline and to assist me in creating your customized workout program. I conduct routine re-assessments to show you your progress towards your goals and I use this information to make the necessary adjustments to your program. Workouts are either one-on-one or small group training based on your preferences and budget. You never know, before you TRY! EVERYTHING IS POSSIBLE!
more info on my web site: MY-PERSONAL-TRAINER.NET
View full profile
#9 Christian Claudio
I've been skinny, morbidly obese, and now I am an aspiring bodybuilder. No matter where you're coming from, I understand your journey and will do everything in my power to see you succeed. I have trained with one of the greatest high school football teams in the country, learned MMA from the number two Krav Maga instructor in the world, and trained with bodybuilding pros such as Rene Marven, top 10 Mr. Olympia contender Hide Yamagishi, and reigning 9x Ms. Olympia Iris Kyle. Using all of the knowledge I've been privileged enough to gain, I firmly believe I can help anyone change their body, and ultimately their life. Thanks for reading, and I hope to train you soon at City Athletic Club!

"Exercise to stimulate, not to annihilate. " -Lee Haney I believe in pushing yourself and discovering new physical heights, but never dangerously. Technique, consistency, and control are the key ingredients.
View full profile
FYT's Featured Las Vegas Personal Trainer
Rod Shine
As a Las Vegas Lifeguard and Professional Trainer for the State of Nevada. This NPC men's Physique Fitness competitor and National Qualifier can help both young and older athletes a like start gaining the body they deserve!

As a Sports and Agility Fitness Agent. Rod, will explain the importance for you to maximize every workout to exceed your fitness goals. He provides the motivational drive needed to reach your professional fitness goals. Best of all, you will receive safe, healthy and consistent results.
THESE THINGS COST ABOUT THE SAME AS A PERSONAL TRAINING SESSION
There are splurges and necessities. All of the below items are similar in price to a training session but won't make you feel half as good. Invest in yourself!
MOVIE TICKETS & POPCORN FOR TWO
DINNER OUT AT A RESTAURANT
More Las Vegas Personal Trainers
The FYT Difference
Find Your Match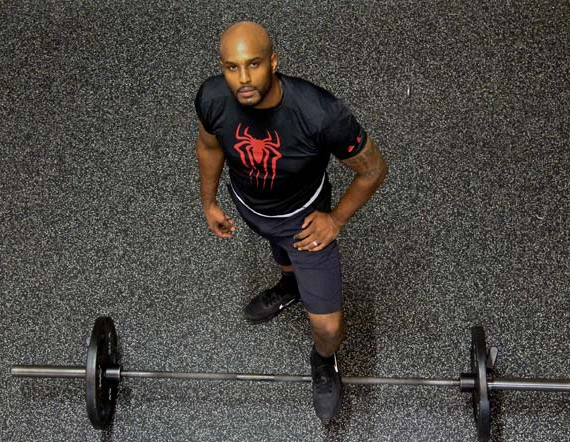 Our approach is different. We recommend trainers based on you. Your goals. Your schedule. Your location. Your lifestyle. After all, this is personal training.
Find Your Match
Train In-Home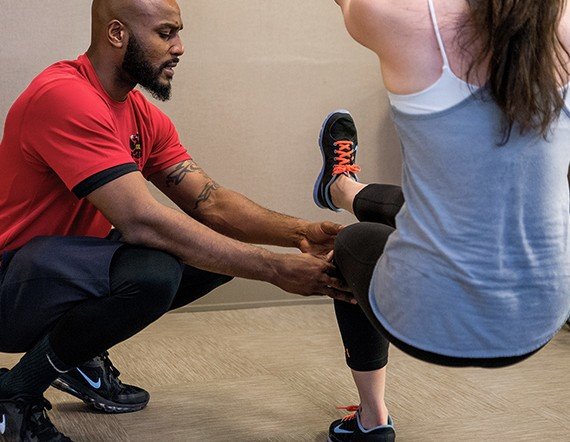 Our trusted and vetted FYT Pros will meet you at your home, office, hotel or at the park. Schedule when and where it's most convenient and comfortable for you. And we even bring all the equipment.
About In-Home Training
Train With Friends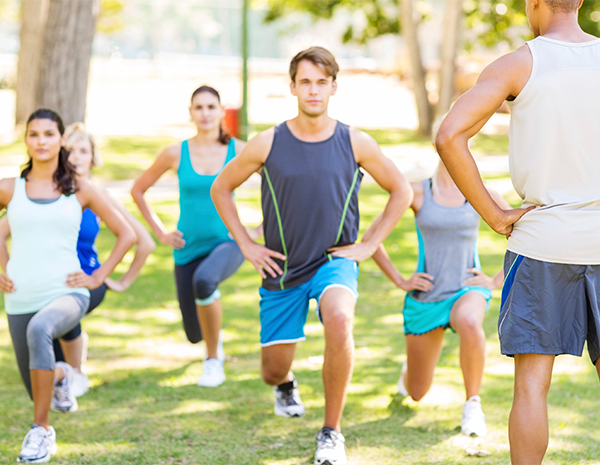 Train with a partner or up to 5 of your friends with Partner & Small Group Training session options. A FYT Pro comes right to your door! Split the cost, have fun, and bring new meaning to the phrase "squad goals".
About Partner & Small Group Training
Train at Top Gyms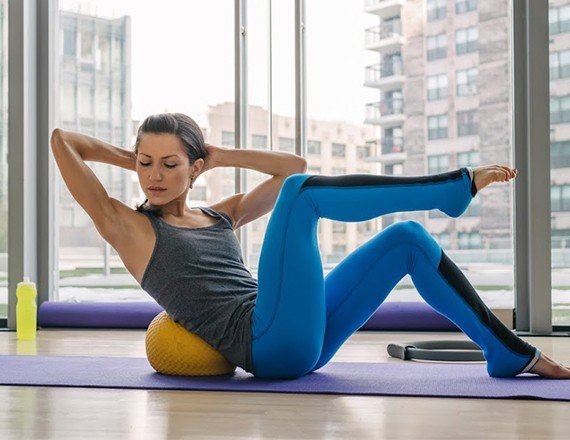 We've partnered with the best of the best so you can train at the top gyms and studios in the city. You never need a gym membership to book a personal training session.
Simple & Affordable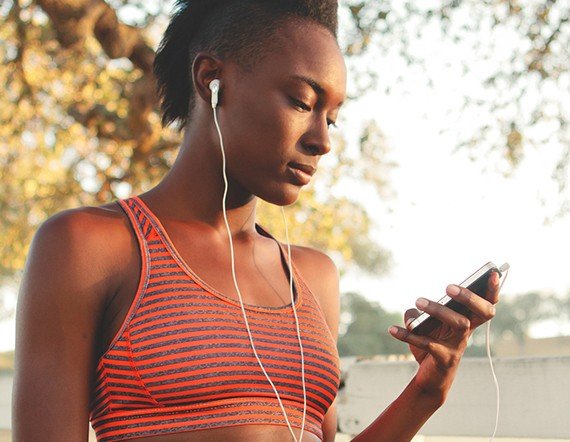 Search, schedule & pay all from your desktop or mobile device. No sales pitches and no back and forth. No memberships. No contracts. No expensive packages.
Trusted & Secure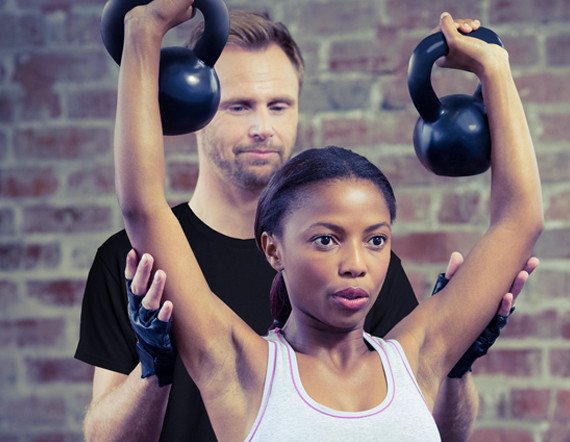 Pay securely and train safely with a vetted and insured FYT Pro.
Previous
Next