The best way to find
a personal trainer.
Period.
Mississippi's best vetted and insured personal trainers delivered to your home, park, or building gym.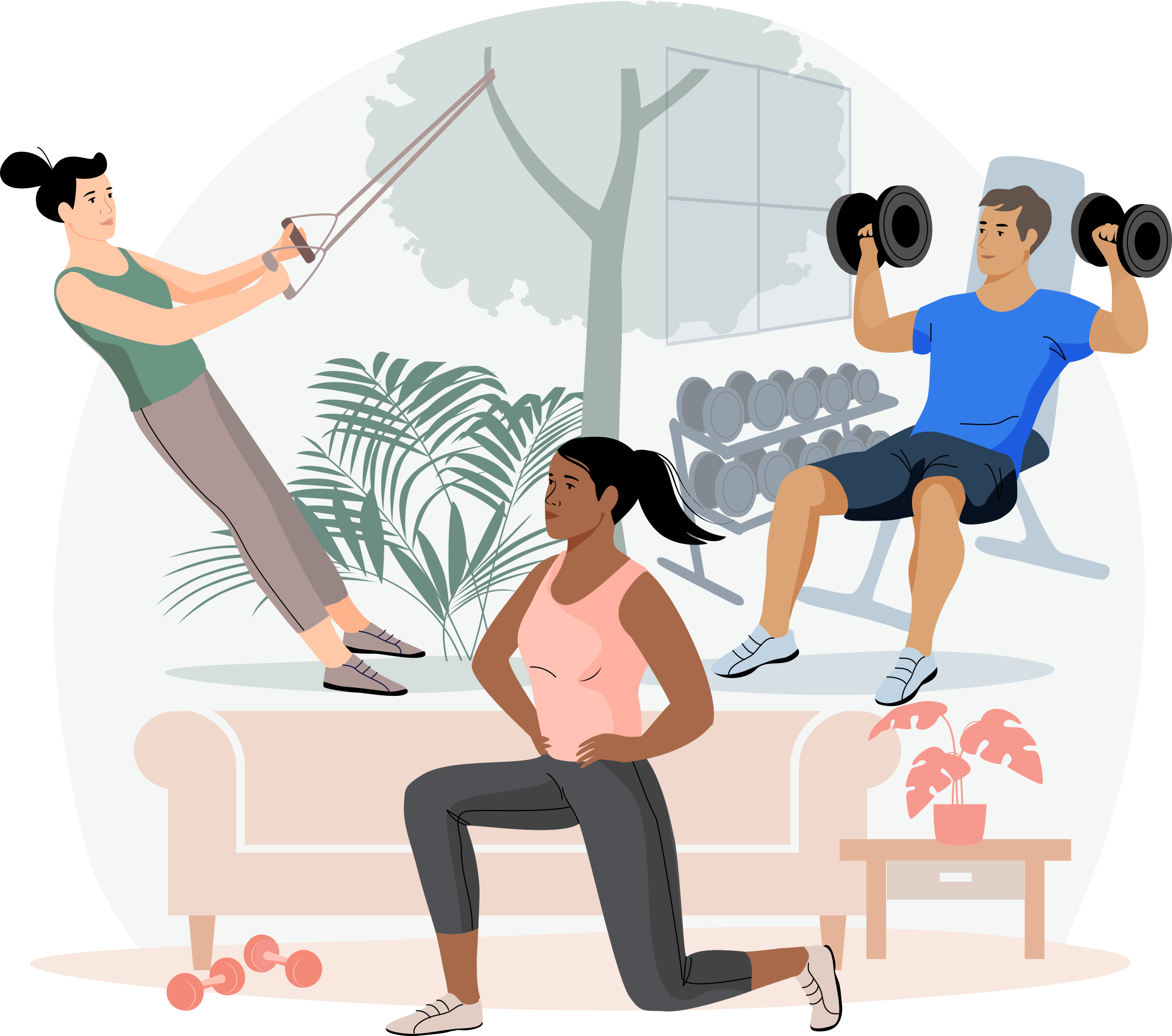 Now is the time to invest in your health.
Find Your Trainer makes getting fit simple.
Exercise where you want, when you want.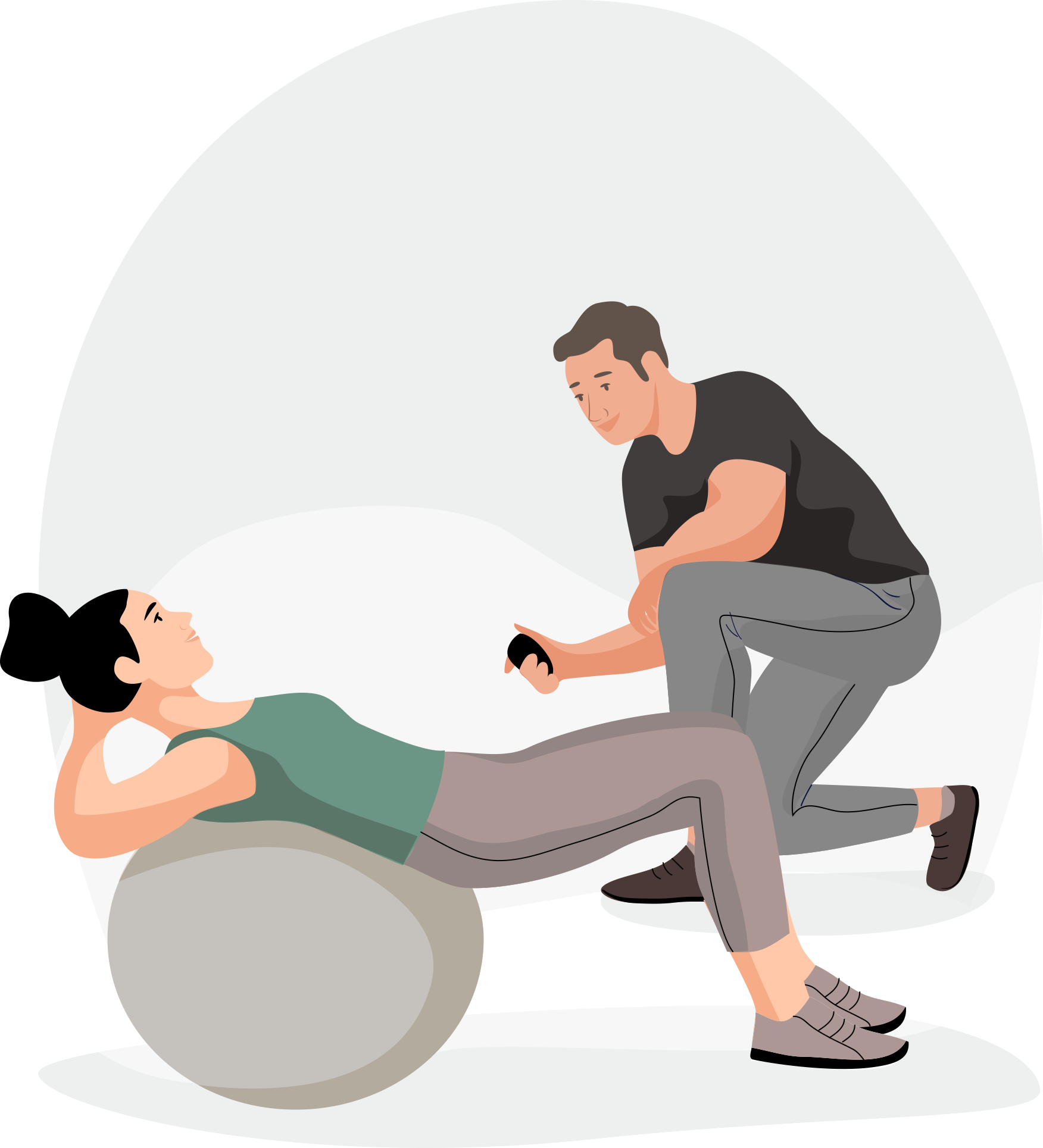 Let's face it, getting in shape can be hard. Our Mississippi personal trainers will create a personalized workout plan, show you what to do, and support you every step of the way. We are committed to your long-term success.

FYT Pros have helped thousands of people just like you.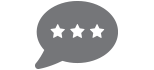 Read bios and reviews of personal trainers in Mississippi and pick the perfect one for you.
Mississippi personal trainer reviews

Personalized
I purchased a package for my mother remotely. Brooke has been very accommodating with my mother's needs and my arrangements. She personalized the fitness program to meet the physical needs for my mother's lifestyle change. I recommend Brooke.

Meghan
She is terrific and is helping me a lot.

Great Site.
Great site. Found a great trainer to help me achieve my goals.

high convenience
The site was easy and setting up a trainer that personally works around your schedule and location is perfect for what I need!

Find Your Trainer has been a great experience!
Finding and working with a trainer has been so easy through this site. No regrets!

Kristen Lane
Kristen is a great trainer and coach.

Great trainer!!
I highly recommended ruslana! I've done 1 session so far and it is nice to have a trainer that focuses on your needs and ability's. I'm only a beginner so it was nice having her break down how to target the areas I'm trying to improve!

Always punctual, prepared with a
Always punctual, prepared with a good plan, patient with me!

Great trainer
Annika is really wonderful. She understands what I need help with and is great at explaining why each exercise is useful. She is smart, lively, a joy to work with!!
How it works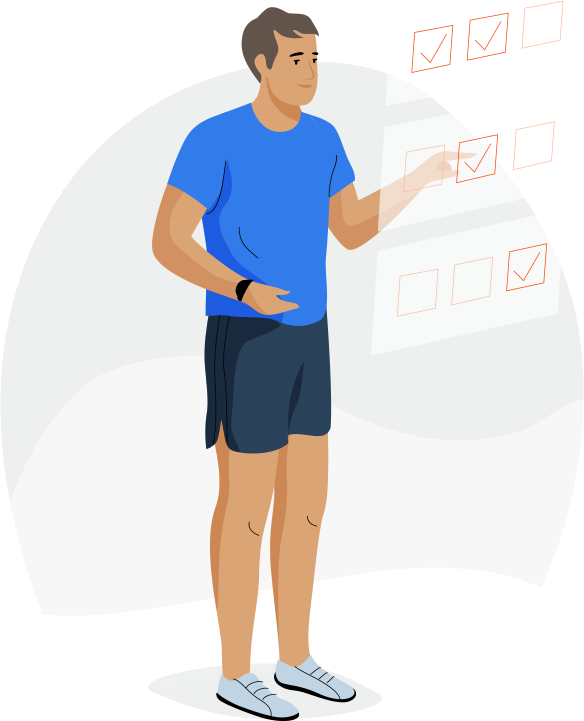 1. Take the quiz
Get matched & pick the
perfect local Mississippi trainer for you.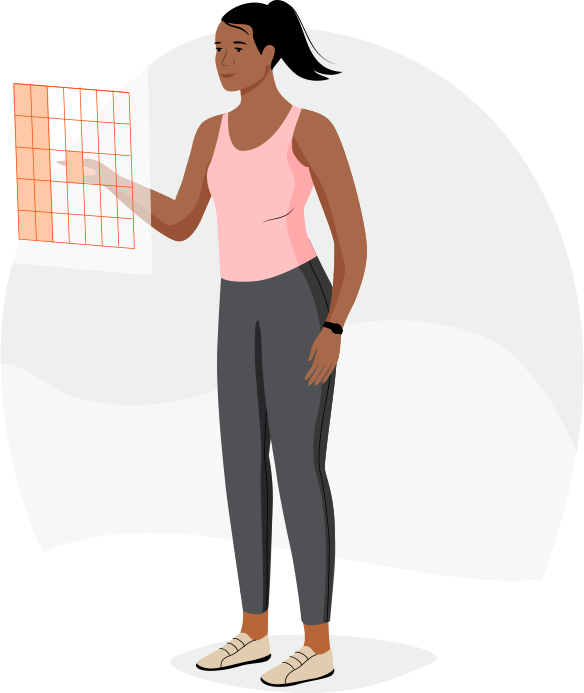 2. Book your session
Pick a time &
securely pay online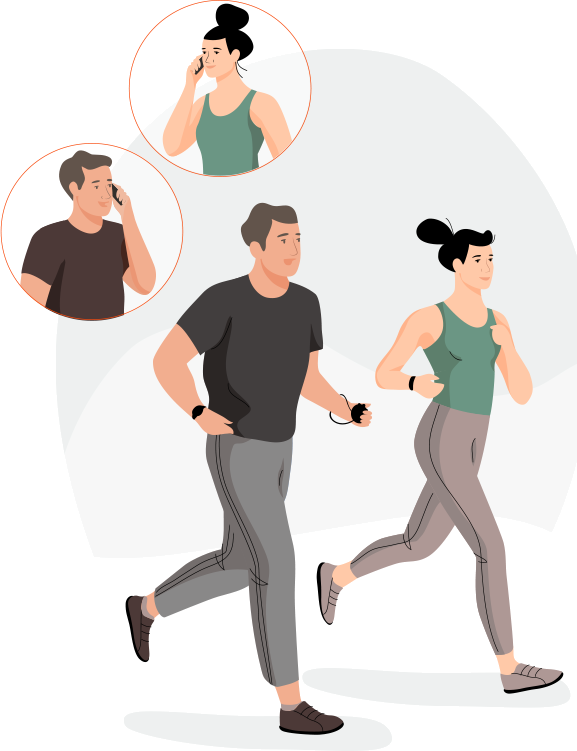 3. Get FYT !
Schedule your free phone
consultation & start working out!
The FYT promise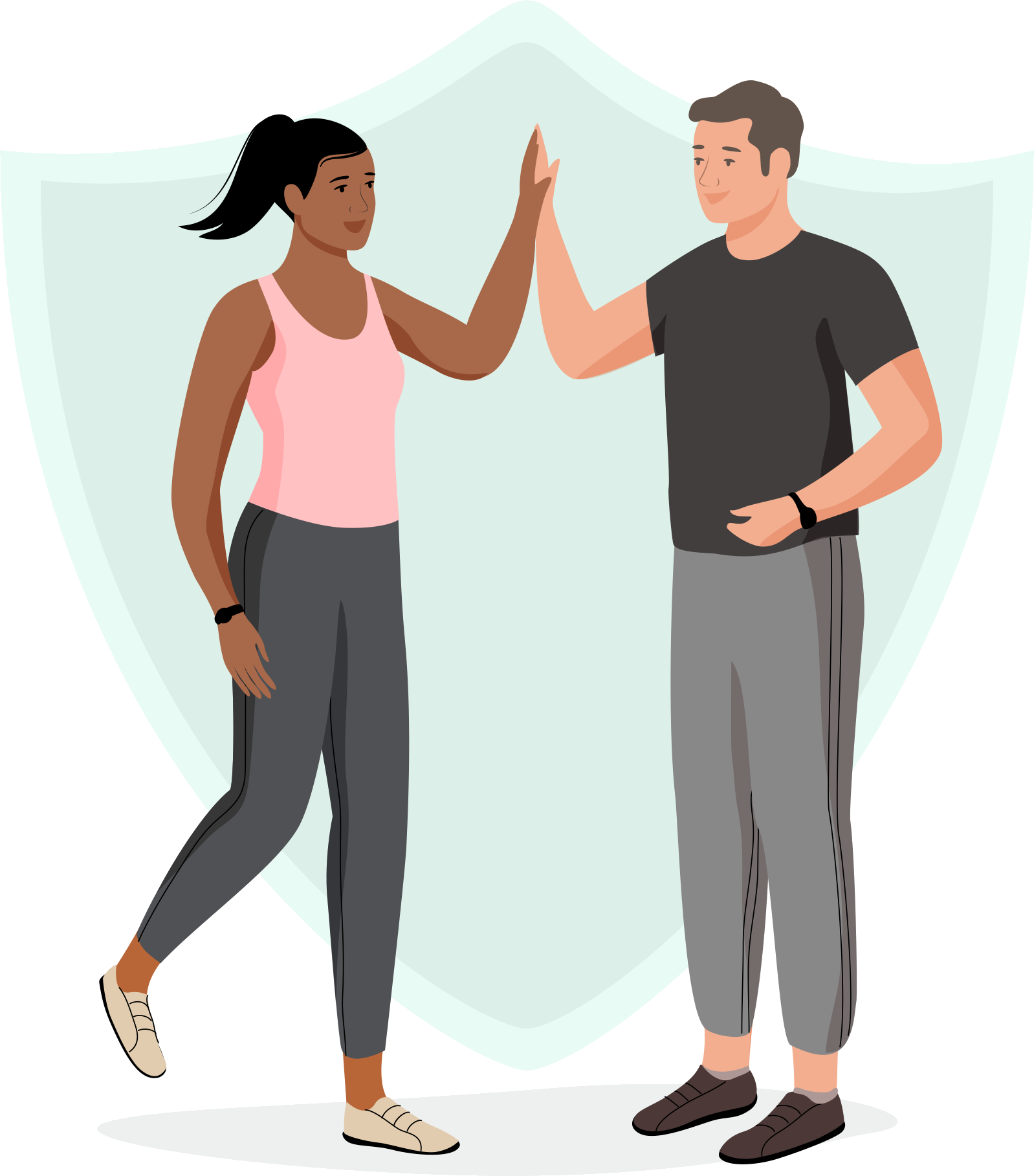 FULL money back guarantee after your first session if it isn't the BEST exercise experience you've ever had!

Always be supported. Never judged.

All FYT Pros are certified, insured, and complete a full background check.

Your trainer will bring all the equipment you need for your workout.

Free phone consultation after you book your first session.
As seen in








The best personal trainers in Mississippi
Luke Neyland
I am a professional MMA and Muay Thai fighter. I have been an athlete all my life since childhood i began competitively fighting in 2007 and became a trainer in 2008. I have trained everyone from elderly women to professional athletes. I am very patient and supportive but also. Direct and uncompromising when it comes to getting out of you everything that it takes to smash your goals!
Train with Luke
Suzanne Edington
I was over weight most of my life. After my first child I realized I needed to do something. I taught and trained myself and fell in love with fitness. I decided that I should help others so I became a certified trainer.
I try to keep my schedule flexible to work around my clients bust schedules. If you need a time that is not listed as available send me a message, if I am able we can make it work.
Train with Suzanne
Christine Jaegers
I love to help others lead a healthier lifestyle one day at a time! Small changes can add up quickly and I'm here to help keep you going day by day!
Train with Christine
Bobby Sampson Jr
I will help you build a stronger body by teaching you how to use your own body. I could help with lower back pain. I can help you gain muslce and a lean athletic body with Calisthenics. For example, if you would like a bigger stronger shoulders whille putting more emphasis on the upper chest, then we would accomplish this by doing handstand push ups. bigger shoulders with lower chest empahsis then we would do dips. Want to ease your mind and learn how to deal with stress or increase your focus? Then we do balance poses, but overall movements in calisthenics helps build focus.
If you are a basketball player, then learning how to control your body in the space around you, and building functional movement will benefit you. Overall doing calisthenics can benefit everyone! Even if you are a yogi or crossfiter, wanting to gain extra strength, or an overall different approach to fitness calisthenics could help you.
I love calisthenics and yoga because the feeling of freedom to move beyond space anytime anywhere. I will give you knowledge that could benefit you for the rest of your life. I see this profession as me giving you tools to ulitize in the way you see fit.
A little info on Calisthenics: Calisthenics is great to build up strength, muscle, cordination, stability, mobility, and an overall athletic body. Calisthenics is the grace of movement. The word calisthenics translates into beautiful strength; it is the mastery of your bodyweight. Some people also call it street gymnastics. There are progressions for every move to take the unneccesnary sturggle out of mastering a move.
You can pick your goal of either strength training, hypertrophy training, or strength endurance. The biggest differenece in these are the number of reps within each set. You could also pick your goal with working on dynamic and/or static muscle contraction.
sessions do not have to be long it could be anywhere from 30min to 90min
Train with Bobby
Denise Moulier
As a busy business professional since an early age, very quickly I found myself overweight reaching over 195lbs. I discovered cycling in 2006 and my life was never the same. Shortly after that I discovered triathlons and figured this would help me lose the weight. I was always on a diet rollercoaster never really maintaining a healthy weight. Moving to MS in 2010, despite I was training for my first ½ Ironman. I was still overweight (165lbs). Joining a local fitness studio that truly inspired me and showed me nutritional eating habits that would educate me on how to change my eating habits and discover a true lifestyle change. My goal is to help you achieve a life style change and take control of their lives as I did.


Train with Denise
Ebony Cooper
All clients can expect proper instruction on weight loss, form, muscle building, core and cardio strengthening and nutrition! Expect results because I'm committed to YOUR commitment, determination and drive. Weight loss and fitness is a journey. A journey into the new normal. A new normal of mental and physical wellness. Everyone has different goals, and I realize that everyone needs something that sparks their interest and makes them want to workout with the same passion I have for my own training. Motivation comes from results! Results come from a well executed plan. I am here with a whole heart to help you through this walk. My personal training philosophy goes beyond simply going through the motions and counting reps. It is about making a decision to change your life and taking the necessary steps to make it happen. I take a whole body approach so that my clients will see and feel the personal training benefits. Everyone has different goals, and I realize that everyone needs something that sparks their interest and makes them want to workout with the same passion I have for my own training. Motivation comes from results! Results come from a well executed plan. With motivation, dedication and education you can do it and I can help! Changing your life is a journey and I will be there to support you, motivate you and make sure you enjoy every step along the way.
Train with Ebony
Melanie Wiggins
Someone that trains with me should expect to work hard! I'm not the drill instructor type, but I will motivate you to exceed your own expectations! I will be your coach, your accountability partner, and your biggest cheerleader! Let's get started on the new you!


Train with Melanie
Stevey Gaddis
I am Stevey Gaddis CPT thru the IFPA. I have been in the fitness industry most of my life. I love living a healthy lifestyle and it's "no brainer" for me to pass that on to others. It's up to you to make the call... together we'll get it done!

YOUR HEALTH IS YOUR LIFE. Life can already be tough on us at times. Thru my experience the healthier you are the better "everything" is. Working out should be included in one's life just like getting up to go to school or work everyday. I promise you, your fitness level not only helps you look and feel better, but helps you deal with stress, solve problems, gives you focus, boosts confidence, and so much more. It's an investment in your future health... It's better to pay a little along the way now - than to have the medical bills pile up later because you chose to do nothing. Call me, and let's come up with a plan of action.
Train with Stevey
Are you a Mississippi trainer?
Get new clients. Changes lives.