Andre Brewster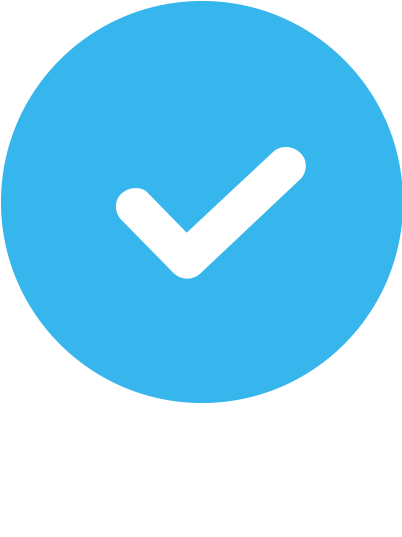 Verified
17 Reviews
Outdoor & In-Home
COVID-19 Vaccinated
About Andre
My love of sports has been with me from a very young age. I attended Oakland University in Michigan on an athletic scholarship and earned a Bachelor of Science degree in Human Resource Development while playing basketball and running track earning trophies in both. After graduation I began my professional career in my hometown of Detroit while still remining an active athlete.
When I relocated to New York I continued as a social worker helping at-risk youth transition out of foster care so they could become independent. My career as a fitness trainer began several years later when I added my athletic abilities and love of sports to my experience as a social worker. I studied with the International Sports Sciences Association (ISSA) and earned certificates as a Fitness Trainer and Senior Trainer Specialist.
Although I work with all age groups, my focus and passion is teaching older adults and seniors because I strongly believe that staying active as one matures is the key to a longer and healthier life. I know how to help clients reach the goal of maintaining their posture, core and balance while enjoying the process. I am compassionate yet tough which is why my clients continue to work with me.
EARLY MORNINGS AVAILABLE UPON REQUEST!
My training experience
Certified Personal Fitness Trainer/ Senior Fitness Trainer; July 2015 - present
Conduct fitness sessions at senior centers, recreational facilities, homes, churches, outdoors.
Use special exercises for seniors to improve posture, endurance, flexibility, strength.
SilverSneakers FLEX instructor for senior group class at a private venue.
Interview and assess individuals in order to determine personal fitness and overall health.
Create an individualized training plan for each person according to their needs and goals.
Demonstrate exercises and equipment and adapt creatively to all environments.
Motivate, coach, support and create positive environment so clients will continue exercising.
Provide information regarding nutrition and healthy living.
Perform periodic fitness evaluations and provide records of progress.
Inspect equipment and ensure that it is being used safely.

Activities Specialist/Older Adult Programs; February 2013 - June 2015
Easter Seals Inc., NY at Hudson Guild Fulton Senior Center, Jackie Robinson Recreation Center
Organize senior fitness and activities programs including exercise, games and off site trips.
Interact and support seniors in their homes and community center with facilitating well-being.
Demonstrate exercises and monitor clients to make sure they are performing correctly and safely.
Provide encouragement, counseling and support to motivate continued participation in the program.
Escort seniors to appointments, shops and other activities.
Areas of Expertise
Core and Balance

Strength Training

Weight Loss

Flexibility and Mobility

Muscle Gain

Posture

Wellness

Nutrition

Stress Reduction
NCCA Accredited Certifications
ISSA Certified Personal Trainer
Additional Certifications
CPR/AED
Education
BS, Oakland University
Who I Especially Like Working With
Overweight/ Obese, Post-rehab, Runners, Seniors, Student-athletes
Medical Conditions Experience
Back Pain/Issues, Hip Pain/Issues, Joint Pain, Obesity, Postural Issues, Shoulder Issues
Training Areas Served
In-home or Outdoor Training
Andre is a great trainer who knows how to customize the routine to fit your needs, and knows how to push and motivate you. Moreover, he was a great person to have around who connected instantly with other gym members and staff. I decided to hire Andre as I had three months in between jobs and knew this is a rare opportunity to improve core strengths as well as muscles. Other than the weeks I had to travel, I would work with Andre three times a week. Andre really knew how to work all the muscles, as well as incorporate cardio to improve the burn rate. Some specific aspects that I really appreciated were: (1) Through playing soccer, my knees were starting to hurt. Andre paid special attention to that and incorporated 2-3 exercises to specifically improve my knees. We kept adding weights as I progressed, and I could really feel the improvement. Two weeks ago, I went skiing in Lake Tahoe, and I really didn't have any fears about hurting my knees again. (2) I have broken both my wrists in the past. As we added weights to bicep and triceps exercises, it became clear that the pains in my wrists were hindering further improvement. As soon as he saw that, Andre incorporated exercises specifically designed to improve wrist strength. In the beginning my wrists would start to hurt after 1 round of 7 reps, but after 2-3 weeks I could do 20-30 reps. I wouldn't have been able to realize how much of a bottleneck my wrists were if Andre hadn't pointed it out Andre is a kind and caring person. He would push me whenever he felt I was trying to get away easily ("come on, young man, 10 more reps!"), but would always stop me before I hurt myself. I am sad that I cannot work with Andre any more as I have found a job that takes me away from New York City, but I wholeheartedly recommend Andre to anyone who wants to work on a well-balanced menu of exercises designed to improve every aspect of your body.
Andre made it easy for me to sign up and start working out in the weight room. Previously I had felt a bit insecure to go in there, but having Andre guide me through the equipment and show me the proper usage of the machines changed all of that. What I liked about working with Andre is that, first and foremost, he has a sincere wish for people to succeed. I saw his true desire for me to do well. He'd get just as excited as I did when I was able to get to the next level and achieve a certain move or increase the weight or do another set of reps. The other thing that was important to me was that he listened. I have a couple of issues with my knee and shoulder and he took these into consideration when planning our workouts. He didn't force me to do certain exercises if he saw they didn't work well with my previous injuries. That was really key for me. I noticed my body starting to change, getting more defined and I was feeling much stronger. My energy levels increased which affected my overall wellbeing and this was an unexpected but welcome surprise. I would definitely recommend Andre as a personal trainer, for all the reasons stated above and that he is a true professional. He definitely walks his talk.
When I hired Andre as a personal trainer I specified that since I live near Central Park I would like to work out there. I wanted something close to home and I love being outdoors. Andre approached this with such creativity. He had stretch bands and other fitness equipment but the best thing is the way he utilized the park itself. We used the trees, hills, stairs and grass as our gym and the workout was tremendous. I built my strength, gained flexibility and lost weight. He also helped me lower my stress level and appreciate being outside by beginning each session with quiet breathing, observing nature and finding my center. He definitely takes the holistic approach to training and it worked for me.
For the past 6 months Andre Brewster has been my husband's trainer. He is a delight! And very competent. He has worked to build Don's strength and improve his balance. . . and Don has improved greatly. He is much steadier on his feet and can get out of a chair more easily. Although Don protests that he doesn't like exercising, he looks forward to Andre's sessions.
Thank you for all your enthusiasm to take on the huge challenge of working my parents out. I just spoke to my mom and she was extremely happy and told me they both loved the session with you and had a great time. I am so happy - you don't know how reluctant they've been about working out and now they're looking forward to your next session! Thank you so much!
Slow and easy. Not having trained for over 45 years I needed a trainer to show me what and how much to do. Andre fulfills that role splendidly, concentrating on building core strength slowly and steadily. Find your trainer, proved to be a good connection. After a slow start getting into a booked routine, all is good and I am glad that I used them to find a trainer who could meet in my own gym.
For a long time I resisted working out. I do a lot of walking and I thought this would suffice to keep me fit. When I began having trouble with my right hip I decided to try the gym and see if that helped. However, I was at a loss as to the best exercises to do. I saw a flyer for Andre Brewster and gave him a call. I began working out with Andre on a regular basis and actually began to enjoy the process. His method is to be kind but firm. He talks to me so that I feel motivated and capable. As a result I am able to walk again without pain. I feel much stronger, more flexible and energized. I would definitely recommend Andre as a personal trainer.
I'm 85 years old. About a year ago I had an accident and became incapacitated. My daughter was very concerned and after I finished physical therapy she decided to find a personal trainer for me. Andre has been the perfect person to lead me back to my old self. At first I was very reluctant to do anything but Andre did not give up and kept encouraging me to start moving. I'm now able to do things that I lost after the accident and much more. I have more strength, get up from my chair easily, take walks, climb stairs and am generally more energized and actually want to do things. My outlook is positive again. Because of Andre's excellent training I was able to heal from a recent infection that might otherwise have been much worse. I would definitely refer Andre to anybody that wants to work with a trainer who is knowledgeable, caring, understanding, has a great sense of humor and makes working out fun. If you're hesitant he won't give up.
Andre is especially sensitive to helping senior citizens like me with focusing on those aspects most important to maintaining strength and physical abilities that clients like me need. I was injured seriously in an auto accident affecting my balance. He focuses my workout on balance and range of motion which is important for my golf game. He customizes the workout to my needs and motivates me throughout my workout like a drill sergeant while cautious to avoid any injury.
Andre Brewster has been a blessing in my life because of his exercise program for senior citizens. It has enabled me to move freely and I am now able to walk great distances pain free. My posture has improved. The exercises are fun and Mr. Brewster has a very uplifting spirit. I would definitely recommend other senior citizens to this program so that they can change their life.
I chose Andre Brewster as a trainer because he had experience in working with the older population. I like working with him because he is very easy to get along with and he makes exercising fun. I am now able to move my joints without pain because of stretching and other movement. Because of this my life has greatly improved. In the future I hope to lose weight. I want to get my friends involved in Mr Brewster's program so that they can also benefit.
When I read the write ups for a whole lot of the trainers on "FindYourTrainer" I was looking for someone who sounded "real" and seemed as if I would like to get to know them. Andre noted that he specialized in seniors which sounded interesting. No one else I read about had that as a specialization. It was intriguing!! I've enjoyed working with Andre because he has a mix of humor, encouragement and experience. He shows great caring that the person he's working with is making progress but not pushing harder than is smart. He has really helped me start to feel stronger all over. I notice that I stand up taller, sit without slouching and just generally feel better. I'm especially glad that my balance has improved. Before he helped me I couldn't stand on one foot for much time at all. Now I seem to get better at that each week. And all those crunches are getting rid of the flab around the waist!! I would gladly refer Andre, telling anyone all the things above!! I look forward to working with him for as long as he wishes to keep on doing it because I don't want to stop this kind of training for many years.
Andre Brewster is an outstanding Personal Trainer. I have been working with him for over a year now and because of it, I am in much better shape. His specialty is older adults (which I am) and Andre is gifted in this area! I was out of shape and had accumulated about 20 extra pounds over the last 15 years. Although I still struggle with my weight because I need to be more diligent, I know I am in much better shape. I can walk up long subway stairs without holding on. My arms are much stronger and getting tighter every week. I am regaining my core strength. Andre knows how to advance my workouts - challenging me without pushing me too fast. I am secure in his workouts because I know I will not get hurt. He knows what he is doing and he excels at his craft. I feel very blessed and grateful to have him as my Personal Trainer, because if I stick with it, I will age gracefully, confident in the strength his training is giving me (literally and figuratively). I would recommend Andre to anyone older or younger!
I joined Andre's senior group fitness class because he wants us to be healthy and free of pain. What I like most about working with him is that he knows just how to push us far enough without hurting us. I am now walking taller, feeling better overall, feeling slimmer and smiling more during and after the classes. I also notice that I am sleeping better and twisting and turning with more ease. Overall the workouts make me feel energetic. Each week Andre gives us different and more difficult exercises to do and we do them all and laugh. I would refer friends to Andre's workout because he is a no-nonsense trainer who enjoys his work and makes us laugh.
For a long time I avoided exercise, much to my detriment. Now that I am older I realize that it is necessary if I want to stay active and continue going to my job. I started working with Andre and immediately felt comfortable. He is very patient and understanding and gives me exercises at my own speed. As I improve he motivates me to work a little harder. It is very gratifying. Because of his help I am stronger, more flexible and thinner. I feel comfortable when I travel around the city and confident in my ability to get around. I highly recommend Andre as a personal trainer.
There are three benefits that I have noticed since working out with Andre. My upper body is stronger and I have more endurance and better balance. I am also able to do a lot of crunches which has definitely helped my core. I am part of Andre's group of seniors. I like the fact that he shows up every week with a smile on his face and a good workout plan to fit my needs so I can stay active and healthy and have fun. I also owe him a big thank you because recently I missed a step on a platform and took a plunge from a pretty high place. But for Andre's teaching us how to fall I know I would have had a different outcome. I relaxed my body for the fall and as a result I didn't receive any bodily harm or hurt. In fact I was not even sore the next day. He's the best. I would recommend him for any age group but he is especially helpful for seniors.
I am 72 years of age and have been retired from NYC Government service for three and a half years, and Mr. Andre Brewster, Certified Physical Trainer for Seniors, has been my Physical Trainer for more than a year and a half. Andre, a young senior himself, is extremely knowledgeable, aware and sensitive to the diminishing physical attributes and capabilities of us in the older set; nonetheless Andre exudes optimism about the benefits of fitness and exercise for all, and conveys that optimism in a personal way to his client. Consequently, Andre strikes a fine balance of enthusiasm, caution, energy, and encouragement and drive in, and with, his client to establish and promote physical progress and growth, without over work that could engender harm or cause injury. He sets firm goals for the client, based on the baseline assessment reached between Andre and the client, but moderates the goals on a day to day basis in regard to the client's progress, and taking into account the client's demeanor and changing physical status, his or her variant aches and physical limitations. For Andre, essentially the client knows himself best. Andre is 1exible in scheduling sessions, and always serves the client. I am much improved, more energetic, stronger and more fit since working with Andre…..Andre is truly a 'Physical Trainer Extraordinaire!!!
Are you a trainer?
Get new clients. Change lives.