Aureus King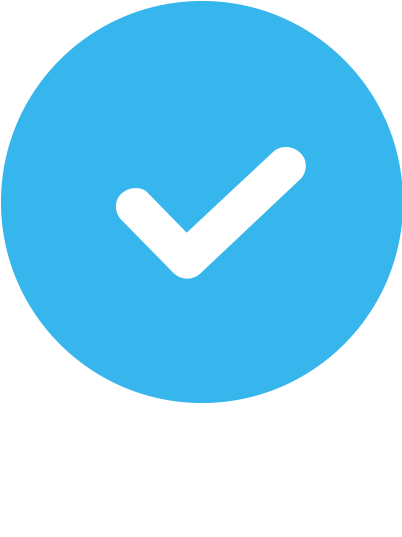 Verified
12 Reviews
Outdoor & In-Home
About Aureus
Certified personal trainer Jarrel Watkins is dedicated to improving his clients' overall quality of life while helping them to progressively achieve each and every goal—no matter how big or small.
"I truly enjoy helping those who are willing to accept the help," says Jarrel, who finds joy in supporting clients as they accomplish feats they didn't think possible. "I pride myself on being very meticulous in care and following progressive and practical fitness regimens. It won't feel as if you are in the fight to get in tip top shape by yourself."
Jarrel believes that accountability is one of the most important aspects of training and health, and that without it, it's all too easy to fall victim to past mistakes. "We are here to work with you and motivate as much as we possibly can," he says.
Areas of Expertise
Strength Training

Weight Loss

Flexibility and Mobility

TRX

Functional Training

Cardiovascular Conditioning

Stress Reduction
NCCA Accredited Certifications
NASM Certified Personal Trainer
Additional Certifications
NASM Golf Fitness Specialist
Education
BA in Criminal Justice
Training Areas Served
In-home or Outdoor Training
I would highly recommend hiring Aureus. He is a very professional, patient, punctual and pleasant man, who listened carefully to what were my objectives, and put together a plan to help me reach my goals. I am so happy with his services that after trying out this solution, of him coming to my home-gym for a month, we decided to renew for another month. He focuses all his time and energy solely on me and is building up my mind and body to where I want them to be. I told him from the start that I was out of shape and hadn't done proper work out in too long, and he prepared exercises that were simple at first, but are getting more and more difficult as my strength tightens. We have a gym, but Aureus brings a bag of additional material, such as resistance rubber bands and suspension straps. We see each other 3 times a week, including a session on Saturdays if I am traveling during the week. It was very difficult for me at first but now I'm in this happy place where I miss the workout every other day, and I really feel the difference between before and after. I use to believe that I could do this by myself, thanks to training videos I had bought online, but truth be told: you cannot replace a professional, telling you what you're doing right and what you're doing wrong, and giving you the motivation we all need in outreaching ourselves. During a typical session, we usually do two series of exercise, upper body and core, and then focus more on specific areas. Bottom line, hiring Aureus was paramount to reaching my objectives, and worth every penny of it. Thank you Aureus for all your help and support!
Aureus is a fantastic personal trainer. Whether you're out of shape and nervous about working out, or an athlete who wants to take it to the next level, Aureus is your man. Aureus is a knowledgeable trainer who works closely with your needs and careful adapts the intensity of the workout to your level. He's not a shouter, but he's a good motivator with a warm personality and good humor. The gym is probably the center of the training, but we've also been jogging, played basketball, worked out in the park or at home. We've even been rock climbing on occasion. For me the variety helps keep things interesting and that motivates me to work out. Over the past three years my fitness has improved markedly with Aureus. I'm stronger, have better cardio, lost some fat and gained better muscle definition. Mostly importantly I'm more confident in my body. He's extremely punctual, reliable, and works around your schedule and location. Early mornings before work? No problem. Weekends in the park or at home also no problem. If you're looking for a personal trainer I would recommend Aureus in the highest possible terms.
Finding a personal trainer who is not only professional, but is also SUPER flexible is pretty hard to find, especially when you're a college student with a part-time job. As a trainer, Aureus was able to meet my personal goals and continues to motivate me since I made a switch to a healthy lifestyle. When I first started training with him, I was 155 pounds and truly unhappy with my weight and eating habits. Now, I am a healthy 145 pounds and I am truly embracing this new lifestyle! He always keep me on track, especially when I feel like giving up. He has truly impacted not only my health, but my well-being. I am extremely pleased to have Aureus as my personal trainer!
A+ Experience. Knows all the ins and outs of how to keep you moving and motivated at all times. Whether it was banter to get me through the last 30 seconds of that plank or checking in with me during the week to make sure I stayed on my diet it was obvious that I was a priority.
Aureus was very attentive during our sessions, paying attention to every single detail of my form and technique. He kept me motivated and maintained constant communication to ensure I stayed in alignment with my goals, never letting me give up on myself for one second.
After my broken leg mended from a kayaking injury, it was very weak. So I hired Aureus to help me strengthen it without causing any further stress or damage to it. His methodical and patient training helped the post-rehab process. We gradually worked out until my leg rebounded beyond its former strength. His encouragement and well planned activities helped me regain the confidence I needed to succeed. Over two years later, he's still my personal trainer because of his professional dedication and congenial personality. I would highly recommend Aureus for post-rehab training of any sports injury and/or to enhance your personal physical ability.
My fiancé and I have been training with Aureus for 6 months in adavance of our wedding. We started with little exercise experience and not in the best of shape. Aureus did an amazing job of assessing exactly where we were both at, as well as what our strengths and weaknesses were. He then tailored a program for us and gradually increased the challenge as time went on. His knowledge is extensive and it shows in the number of different exercises and variations of exercises he has do. No one workout is exactly the same. In addition he has provided us with great info and tips on how to eat better so we stay on track to our goals. Finally I can't say enough about his commitment. He is always on time if not early and he will follow up with us between sessions to make sure we are eating properly. As we get closer to the wedding the results show and we couldn't be more pleased with our decision to train with him.
Finding a personal trainer that fits your needs isn't easy, but Aureus will work with you on reaching your goals, while taking your needs in to consideration. He is a fun and likable guy that will make the hour go by fast, which doesn't mean it will be easy. He is also really great at making sure you don't walk out of that gym with any knots or pain. Gotta roll 'em out!
Aureus is an awesome trainer. He cares a ton about his clients and really thinks hard about how to help them reach their goals. He's also just a really fun person to be around and will bring the energy to get your pumped up even when you're not feeling motivated or energetic. His rate is super reasonable given the quality of training and personal touch he brings to the job. I worked with him twice a week for 5 months and now feel motivated and capable of taking responsibility for my own fitness routine, which was my goal! Really can't thank Aureus enough. You can't go wrong training with him!
Aureus makes fitness fun!
Aureus trained me and my wife we both really enjoy working with him. He knows a lot and makes you feel comfortable while focusing on results and longer term goals. I would definitely recommend him
The best first session I never knew I needed. So honored to have met Aureus. He is extremely knowledgeable, charismatic and puts his clients at ease while focusing on their goal. Looking forward to my next session with him!
Are you a trainer?
Get new clients. Change lives.